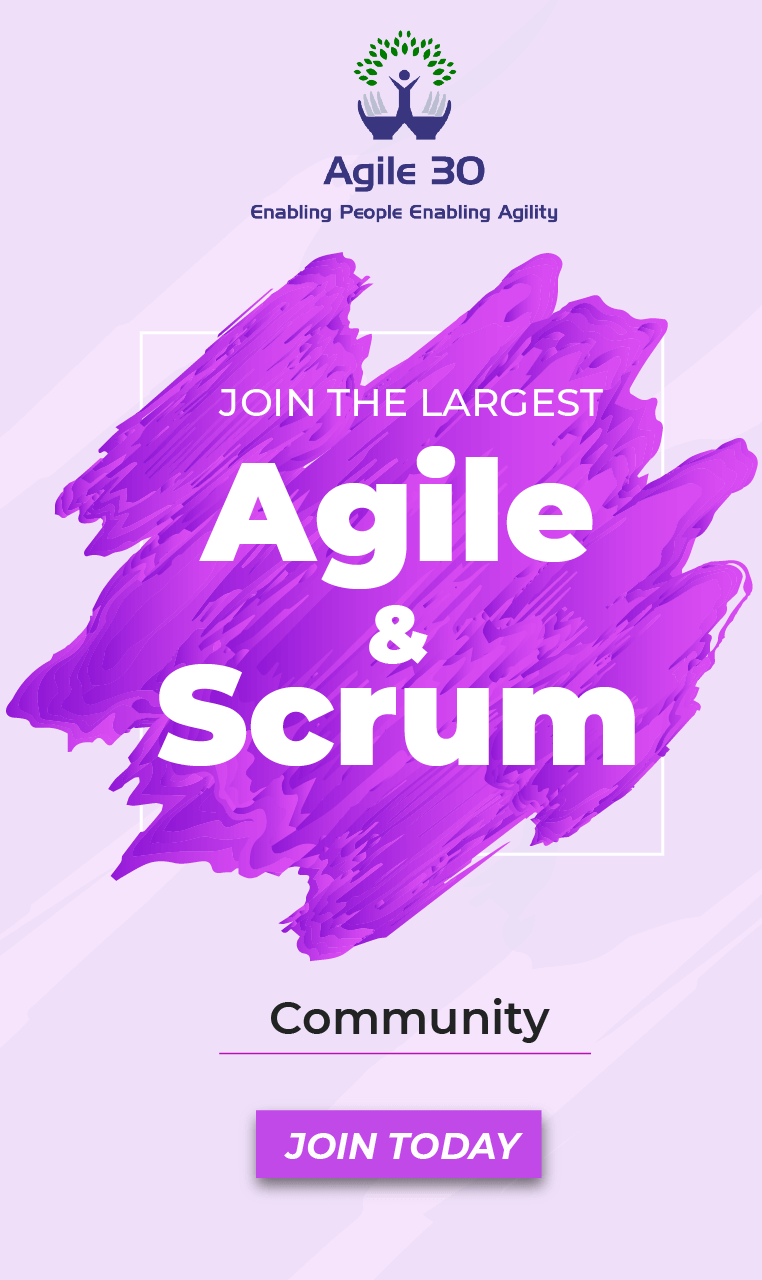 2011 marked a new beginning in the era of large-scale software project management. Since then, Dean Leffingwell's brainchild, the Scaled Agile Framework® (SAFe®) has become the popular emerging agile framework for business agility according to the 15th State of Agile Survey.
But what is SAFe®?
SAFe® is a knowledge base of proven, integrated principles, practices, and competencies for attaining business agility using Lean, Agile, Systems Thinking, and DevOps to manage large-scale software development.
SAFe® endorses alignment, transparency, collaboration, and product delivery involving large-size teams. The core of SAFe® is based on four bodies of knowledge which are agile software development, lean product development, systems thinking, and DevOps.
SAFe®'s ability to achieve business agility is possible due to its four core values which include the-
Alignment

: Alignment helps in keeping the entire organization aligned toward a single goal. Organizations that are deviating from their original goal fare poorly against disruptive and competitive market forces.

Misaligned organizations aren't high-performing when working remotely. When departments work in silos, managing geographically dispersed teams can be even tougher.
Built-In Quality:

Built-In Quality signifies that every product increment built must be of superior quality. Quality can't be added later. Building quality products is a quality of Lean-Agile.

Transparency:

Product development is seldom a smooth process. Not being open, will lead to decision-making on assumptions as facts are not revealed. Trust precedes transparency. High-performing teams and happy organizations cease to exist without trust.

Program Execution: A working

product is a testimony to progress. The objective of every business should be to deliver business value to customers.
SAFe® promotes working systems and meaningful business outcomes made possible by Agile Release Trains (ARTs)
It's been a decade since the inception of SAFe® and it has become the most preferred framework to build enterprise-level products.
Confused about SAFe®? Read the Benefits of SAFe®
What is SPC and how can you become one?
SPC or SAFe® Program Consultants are change agents who merge their technical expertise in SAFe® with an innate motivation to enhance the organization's software and systems development processes.
They are instrumental in successfully implementing SAFe®.
A critical role such as SPC includes the following responsibilities-
Arriving at the tipping point

Impart training to executives, managers, and leaders

Developing a Lean-Agile Center of Excellence (LACE)

Identifying Value Streams and Agile Release Trains (ARTs)

Formulating the implementation plan

Gearing up for the ART launch

Training teams and kickoff of the ART

Coaching ART execution

Initiating more ARTs and value stream

Extending to the portfolio

Accelerating
If reading the above lines has got you excited, you must be wondering how can one become a SAFe® Program Consultant?
The
"Implementing SAFe®"
course is the path.
This course offers you an in-depth view of each intricate layer of SAFe® implementation. The certification training will help you train and lead the Lean-Agile transformation.
Leading geographically distributed teams in remote work environments can be tough. This course will help you with the right tools and guidance in handling it effectively. This SAFe® course offers an understanding of the anatomy of each person's role, making it easy to plan and lead a SAFe® transformation.
Identifying value streams, launching agile release trains, and building a Lean-Agile Portfolio are the key skills that are a part of the curriculum. You will be taking steps to become a practitioner of Agile Product Management and product delivery principles.
This course is for you if understanding and practically implementing business agility is your goal.
Why Should I Consider Becoming an SPC?
Becoming an SPC place you in the big league as it enables you to-
Teach SAFe® certification training classes after being certified

Learn, and network with other SPCs in a dedicated community based on practice

Participate in monthly webinars to sharpen your SAFe® knowledge and earn PDUs or Professional Development Units
Get special access to training toolkits and resources that are necessary to become a result-oriented agile coach and SAFe® transformation leader
Who should take this course?
All stakeholders in a Lean-Agile transformation are welcome to attend the course, regardless of experience.
However, the following prerequisites are highly recommended for those who intend to take the SAFe® 5 Program Consultant certification exam and practice as a SAFe® 5 Program Consultant (SPC).
5+ years of experience in software development, testing, business analysis, product or project management

Experience in Scrum
Benefits of Becoming an SPC
"The SPC certification and training looks overwhelming but is it worth it?"
This question might pop up in your mind and put you at a crossroads of whether to pursue or not pursue. Here're 5 benefits of pursuing the SPC certification training that'll put your doubts to rest-
Transformation Coach: SAFe® is the leading framework for

business agility

. Achieving it can be challenging, a SPC can help make things easier. A consultant can spearhead great transformation in a variety of industries. If you choose your job wisely, then you can hone your skills as a transformational leader.

An abundance of job opportunities:

There's a rising demand for Agile coaches and trainers among the Global 2000 organizations. You can get lucrative opportunities and annual pay hikes. You can work as an independent consultant and drive great agile transformations.

Honing your expertise: As a certified SAFe® Program Consultant, you will be part of an elite global community. It will help in networking and interaction with fellow SPCs.
Global Recognition: The SAFe® Program Consultant is a prestigious certification offered by Scaled Agile, a global certifying body, and provider of SAFe®.
Special access to learning resources: The SPC has access to a global SAFe® community of 10,00,000 individuals in 20,000 organizations. Additionally, the SPCs have access to SAFe® agile certifications, agile coaching, and performance toolkit resources to drive SAFe® transformations.
You could be interested in reading: How do you implement SAFe® agile in your organization?
What will you learn during this class?
Here are the learning objectives of the SPC certification training-
Design a SAFe® implementation

Develop an enterprise transformation plan

Launch and facilitate an Agile Release Train (ART)

Extend the Lean-Agile portfolio by launching additional ARTs

Assist an organization with change management practices

Train and coach an enterprise through a SAFe® transformation
Steps to Get the SPC Certification

Getting the SPC certification is now easier than ever. You need to follow the following steps-
Enroll in SPC certification training: Enroll in the SPC certification training by Agilemania. The course is taught by experienced SAFe® Program Consultant Trainers (SPCTs).
Attempt the exam:

The certification examination fee for the first attempt is included in the course registration fee if taken within 30 days of course completion. Each retake or attempt past the 30-day window is $250.

Become a Certified SPC:

Score 75% (45/60) and get your SPC certification from Scaled Agile.
How easy is it to pass the Exam (Complete Exam Details)?
Log in to the SAFe® community platform to take the exam. Once the exam begins, the timer starts ticking and the exam ends when the timer stops. The number of questions answered before the timer stops will be considered for evaluation.
Questions Un attempted will be marked wrong. Click the 'Submit' button if you finish answering all the questions on time. You'll need to review and accept the Candidate Agreement before taking the exam. Exams are timed, with a visible clock that will be running throughout the entire test.
The exam will have two or three multiple-response questions. You need to mark all the correct responses as no partial credit will be awarded.
Here's a simple guide to help you pass the SPC exam.
Duration

120 minutes

Number of questions

60

Passing score

45/60 (75%)

Competency level

Advanced; Expert, fully competent; can perform tasks with little assistance

Question format

Multiple choice (one answer) or multiple select (2-3 answers)

Delivery

Web-based,

closed book

,

no outside assistance,

timed

Access

Community Platform upon completion of the course

Languages Offered

English

Cost

The first attempt is included in the course registration fee if taken within 30 days of course completion. Each retake or attempt past the 30-day window is $250
I'm a SAFe® Program Consultant! Now what?
The SAFe® community awaits you. Join the SAFe® community and experience the privileges of being an Agile coach and SAFe® Program Consultant. Here are the following benefits of joining the SAFe® community-
Performance toolkits for effective SAFe® transformations and implementation
Tutorial videos on how to use the performance toolkit and teach SAFe® certification courses

Professional development videos to improve your skills as an Agile Coach and trainer

Peer-to-peer knowledge sharing with fellow SPCs and community members
Why Choose Agilemania as your training partner
Agilemania
is a team of like-minded Agilists, that has over the last few years grown to be synonymous with exceptional services and the most trusted vendor for Agile Consulting, Training, and Advisory services in South and South-East Asia.
Agilemania was never built to be the typical consulting or services company but as a home for highly-skilled practitioners with diverse experience and a deliberate focus on helping organizations achieve hyper-performance.
The fact that multiple Agile bodies accredit the team at Agilemania is a testament to their continuous investment of time and effort in honing their skills to connect and serve their clients in the best possible ways.
Conclusion
The SAFe® Program Consultant (SPC) certification is will help develop the following skills-
Leaders who can define vision, guide, and remove the hurdles

Practitioners, managers, and change agents who can bring about particular process changes

Optimum organizational authority and credibility to become a leader

The expertise required to make quick and smart decisions
FAQ
Why should I go for the Implementing SAFe® with SPC Certification Training?
Holding the Implementing SAFe® 5.1 with SPC Certification Training shows your proficiency in implementing lean thinking, SAFe® Framework, and Product development flow principles in an organizational context. SAFe® Certification also increases your chances of career enrichment and an attractive salary.
How much does Implementing SAFe® 5.1 with SPC Certification Training cost?
The first exam attempt is included as part of the course registration fee if the exam is taken within 30 days of course completion. Each retake attempt costs $250.
Do I need to renew my Leading SAFe® 5.1 certifications?
Yes, This certification needs to be renewed every year.
What is the process for Implementing SAFe® 5.1 with SPC Certification renewal?
Implementing SAFe® 5.1 with SPC Certification Training is valid for one year and includes membership in the SAFe® Community Platform. After the first year, individuals may renew their certification at the process specified in the link below.
What is the pattern, format, and duration of the SAFe® Agilist exam?
The Implementing SAFe® 5.1 with SPC Certification exam is an online test comprising Once the exam begins, candidates have 120 minutes (2 hours) to complete the exam.
How to download SPC Certification after completing the examination?
Download and print your Certification Certificate from the Manage Profile -> Professional Development -> Certifications/Programs tab (click on the paper icon to the left of the Certification Name). Please note that when printing the certificate there can be missing logos and signatures from the certificate. If you come across this issue, please make sure that "Background Colors and Images" is selected in your printing options.
From which organization do I receive SPC Certification?
Scaled Agile, Inc. is the certifying body of the Scaled Agile Framework® (SAFe®).
Can I cancel my enrollment? Will I get a refund?


Yes, you can cancel your enrollment if necessary. We will refund the course price after deducting an administration fee. To learn more, you can view our Cancellation & Refund Policy.

Have more doubts that are not listed in the FAQs?


Just write to us at connect@agilemania.com, and we will answer any queries you have.
Check Our Upcoming Training
We will help you become SAFe®-qualified, enhancing your ability to develop and deliver high-quality products and apply SAFe
®
concepts on the job.