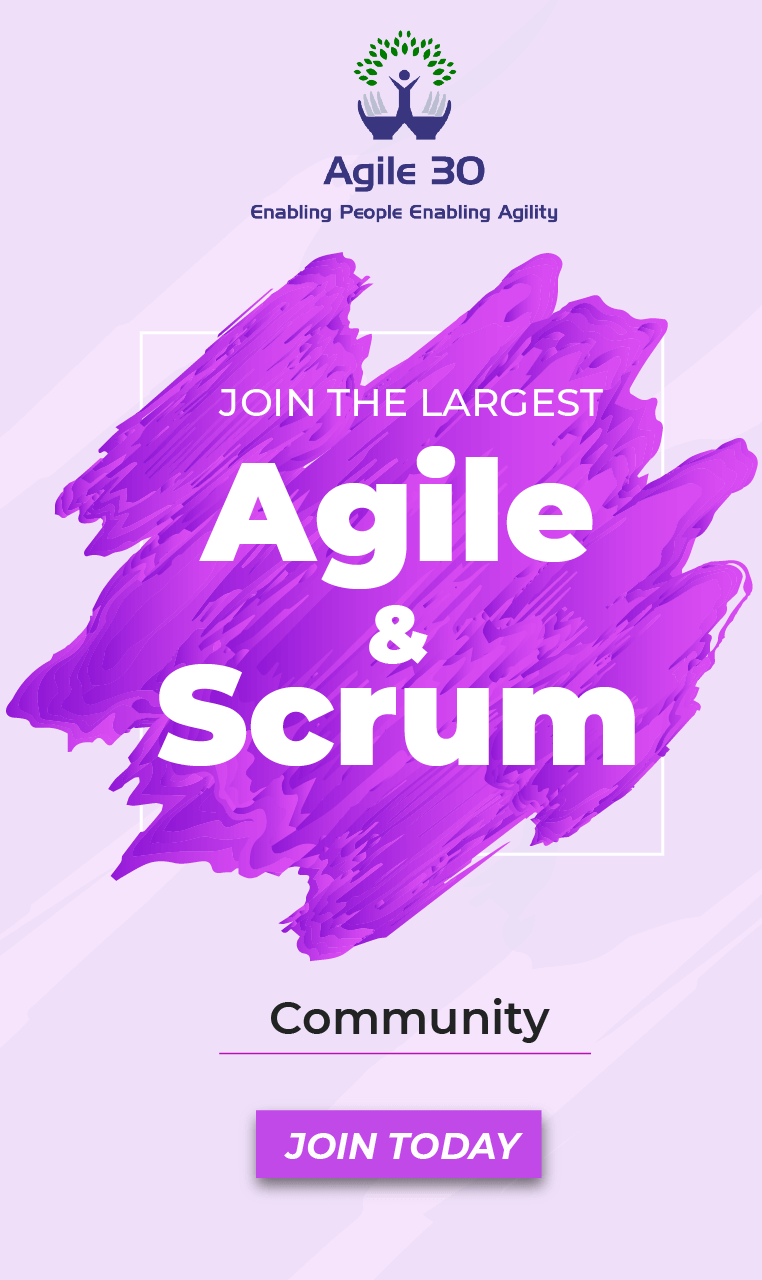 ICAgile is a leading global agile accreditation and certification body that helps organizations design learning experiences that cultivate an agile mindset and enable sustainable organizational agility.
In this blog, you can learn about the ICAgile courses offered by Agilemania. But first, let's take a quick glimpse at who are we.
Agile Mania is a leading Agile training and consulting firm and one of the largest providers of Icagile courses.
ICAgile provides world-class learning tracks and provides ICAgile's approach is not tied to any specific agile methodology, thus giving people the flexibility to blend flavors in a way that makes sense for their reality. It provides 28 certifications in various domains.
Other bodies focus only on their own framework whereas ICagile focuses on the whole ecosystem of Agile itself which brings value to any system utilizing the flavors of wonderful frameworks around. Agile frameworks will provide you successful results with an Agile mindset, without an Agile mindset any Agile frameworks implemented will be just customary practices and provide you limited Benefits.
Now, Let's have a look at the wide range of Icagile certifications provided by Agilemania.
1. Agile Coaching (ICP-ACC)
The Most popular course of Icagile is ICP-ACC which can be expanded as an Icagile certified professional - Agile coaching certificate. A Coach will have the skills to take you inside of yourself and bring the best version. They don't seek outside for decisions and solutions. In recent news, an organization replaced its managers with coaches and the result is a 40 % increase in engagement and productivity.
Hence Agile coach deals with organizations and brings the best out of the system from the system itself. Hence this course will teach you the essential skill of the millennium, How to ask Powerful questions and become an agile coach.
2. Business Agility Foundations (ICP–BAF)
Business agility is the latest buzz in the IT market. Organizations found huge success by implementing Agile with their teams. It's now time to expand agility from team to business level. People at every level in organizations must focus on customer delight and bring innovation and continuous improvement into their work.
Aligning teams and organizations around a vision and a strong sense of purpose are essential to enable high performance. This course will enable you to expand agility to business.
3. ICAgile Team Facilitation (ICP-ATF)
Facilitative leadership involves providing direction without taking control. Facilitative managers engage in collaborative leadership that ensures everyone on a team is involved in group decision-making. Facilitative leadership balances managing both the content and process of group discussions.
In this training of ICP-ATF, you will learn the facilitation tools required for facilitating a single person to 1000 members. Also, different types of meetings and gatherings will be discussed in this training. One add-on is the latest tools in handling in-person, remote, and especially hybrid meetings are taught in this program.
4. Enterprise Agile Coaching (ICP-ENT)
This course is for agile coaches at the enterprise and portfolio levels. Develop an in-depth understanding of how to work across organizational boundaries and facilitate powerful enterprise change initiatives.
As one of ICAgile's most advanced knowledge-based certifications, the ICP-ENT designation validates an understanding of enterprise agile coaching skills needed to enable organizational structure and process improvements in support of achieving business agility. In this course, you will learn:
Enterprise Coaching Enables Business Agility
Organization Design and Structure
Coaching the Organization
5. Coaching Agile Transformations (ICP-CAT)
Online searches for "agile transformation" yield around 100 million hits. 44 percent of the world's IT organizations have either completed an agile transformation or are now in the midst of their journey (Credit: Mckinsey). This means there are more than half of Agile organizations who are yet to transform to Agile.
Do you want to be one such person to help organizations move towards agility? Please join this course. ICP-CAT Coaching Agile transitions where who will get to where and how to start an agile transformation and sustain the same.
6. Agile Project and Delivery Management (ICP-APM)
This certification of ICP-APM is intended for Project Managers, Scrum Masters, Business Analysts, Product Managers, and Delivery Managers. It can also be valuable for professionals interested in Agile Project Management.
Project management has been entangled with the IT industry since the inception of the industry itself. While various software versions were continuously updated for the industry, project management techniques were also experimented with and updated exclusively in the IT industry. In this course, you will learn a mindset of how to manage the system and empower the teams rather than manage the team and empower the system.
7. ICAgile Product Management (ICP–PDM)
ICP–PDM certification is designed for business analysts, product managers, and aspiring product managers working in organizations on an agility journey. Product Management professionals take a strategic and external-facing view of the product life cycle to align product strategy with their organization's purpose and customers' needs. Tools to bring this alignment in product life cycle management are taught in this course.
8. ICP - Fundamentals Bootcamp
Agile fundamentals (ICP) is an industry-recognized credential that demonstrates an understanding of the agile mindset, values, principles, and foundational concepts. Professionals are grounded in what it means to "be agile while doing agile" and achieve organizational agility without specific focus on any single agile methodology or framework (i.e., Scrum, Kanban, XP, DSDM, SAFe, etc.)
9. Leading with Agility (ICP-LEA)
To learn Leadership agility ICP-LEA is essential. The ability of an individual or a group of people to influence and guide followers or members of an organization, society, or team. Leadership Styles is a conscious preparation to become a leader. In this course, you will be exposed to various leadership styles and we will help to craft your own leadership style and exclusive list of values using Taylorism, Conway's law, etc.
10. Agility in HR (ICP-AHR)
Last but not least ICP-AHR Certification is For HR professionals, HR managers, performance managers, recruitment managers, and talent development professionals. Transform to more agile ways of working in HR to drive business value and create a human-centered organization. Embedding Agile/Lean Mindset and Core Values within Role Definition
Growth Mindset as an Enabler of Learning Cultures
Enabling Agility Throughout the Organization
Applying Agile Mindset and Practices to HR Initiatives and Operations
Wrapping Up
From the popular ICP ACC courses, which helps you become an agile coach, to courses like ICP- BAF, ICP-ATF, and ICP- ENT, Agilemania covers diverse domains to meet the evolving need of Agile professionals.
Whether you're a project manager, business analyst, product manager, HR professional, or leader, Agilemania's comprehensive certifications will offer you the necessary skills and knowledge to drive business value.
By joining us, you not only learn from accredited trainers but also gain insights from practitioners who have implemented the learnings. So, what are you waiting for? Take the leap and embark on a transformative learning experience with Agilemania and ICAgile.
Find Our Upcoming Training