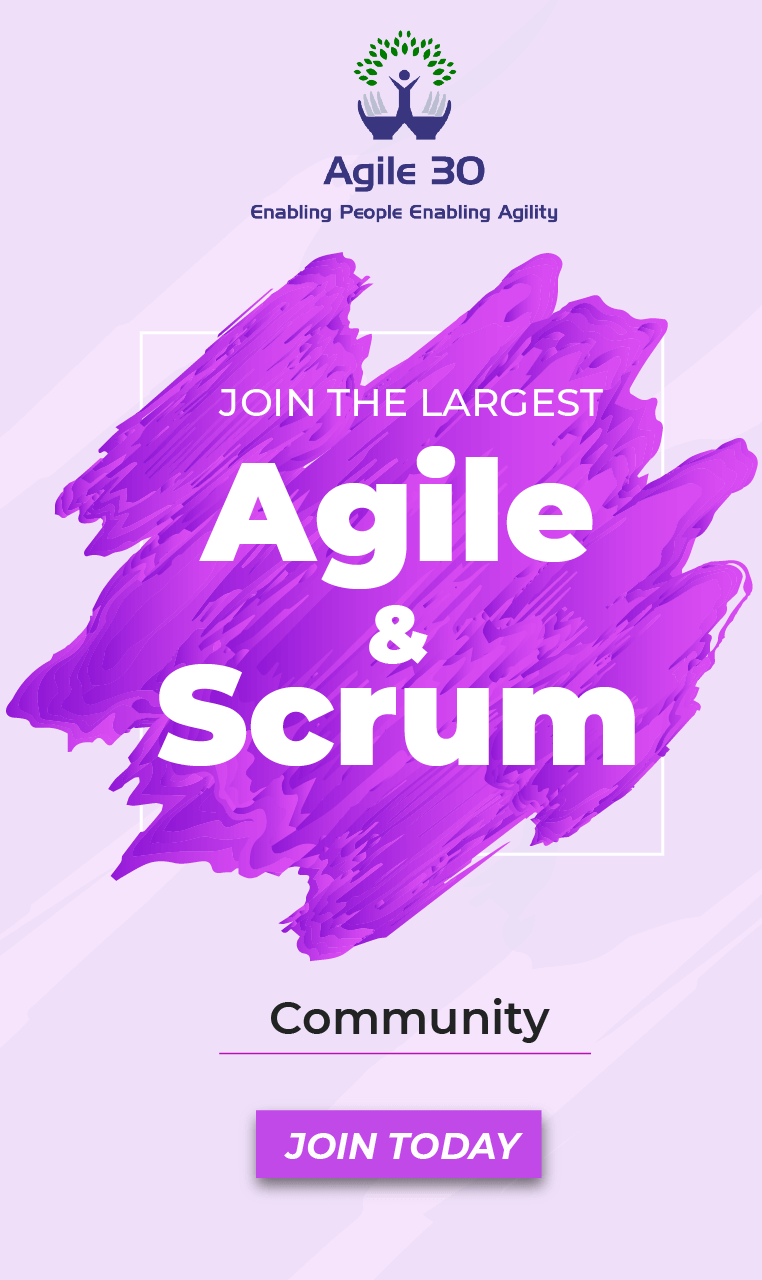 Lately, the scope of the scrum master has touched the heights, and every other person wants to land their hands on this. No doubt the scrum master role is in the spotlight and has also been named one of the top 10 most promising careers. Suppose you are one of those who want to make your career in Scrum Mastery or Agile Coaching. But don't know what to do and how to do it? In that case, you're on the right page. I have shared the best tips on my hit list for getting hired as a Scrum Master.
Getting Certified
Perhaps this is a prerequisite. You can't get hired without your degree/ Certification. Do you know anyone who is hiring without it? Also, please let me know in the comments section below. Just my curiosity! You can go for these two as per my choice, i.e., Certified Scrum Master by Scrum Alliance and
Professional Scrum Master
by Scrum.org. Both work wonderfully and offer the right path towards this profession. Criteria for both may vary in terms of cost and process to earn. As rightly said, the experience comes from the genuine effort and result of hard work. These certificates open doors, but professionals have to work hard to see the real benefit.
Enlarging your Circle
The Scrum Master game is all about linking, or you can say connections with people. The Scrum Master role is about interactions with people who also want to evolve in this field. But here the question arises: Where to find it? Don't worry, and they're not aliens; hence, easy to catch.
Start joining conferences
, webinars/ seminars related to Scrum Master. Hunt plays a crucial role in it. Once you get settled, you're all good to go. Moreover, agile meetups get conducted by various professionals to discuss more advancement and growth of this sector. Be a regular attendant!
Reach Out
Here, reaching out means Recruiters. It's more like you want to get checked up for knee dislocation, and you have visited a dentist. Will that help you out? No, right? So, reaching out to the recruiter who's in search of a scrum master can only help you out. Job search on the right platform is essential. Make your job headline clear and crispy, which instantly gives a shout-out to the recruiter. Hope on LinkedIn, Naukri.com, JobStreet, etc.
Enroll for Mentorship
Are you done with your certifications? It's time to show what you have learned. What's that one thing that makes you Unique! Just getting certified doesn't break the ice. Start searching for professionals that can shadow you and help you in learning new techniques and their applications. You'll be amazed seeing that many professionals help you get mentored professionally by guiding you. Furthermore, it allows you to gain in-depth experience. The whole time will open the door to a lot more opportunities.
Know your Audience
Not knowing for whom you're working, what they want? It will never work in your favor in any way. "Learning is easy, but people are hard to understand". Please share your thoughts on getting comments related to it. Indirectly, it helps in evolving simultaneously to increase your circle. The job hires get attracted to your passion for your job and see your interaction level with the world.
Go for Freelancing
Kickstart
your career with your work by sharing with the world through blogs, articles, and random
live sessions on social platforms
. These social platforms are breaking the limits. Share your free learning that too in Scrum Framework will be useful in every way. Take help from third-party sites like medium etc. Documenting your knowledge helps you to polish your
understanding of Scrum
. Showing at the time of the interview will become your plus point.
Go to ATS Compatible Resume
Outline all the details in your resume with reasonable variations of words and phrases as per the job posting. Make sure you have used ScrumMaster, Standup, Daily Scrum, Sprint, and other terms. It will increase your chances of shortlisting in the system. Detailing smartly in the resume works wonders if done correctly.
Final Wrap Up
At rest, one piece of advice I would love to share apart from the above tips is to
Be Patient
. Consistency is vital in every profession. Shifting your career from another field and making the career may be a bit cumbersome. You can take the steps or how I have covered them in whatever order they make sense to you. That's it. Thanks for sticking with me until the end.
I hope I answered your questions in some way. If you have any other strategies other than those listed above that can help you get hired as a Scrum Master, please share them with me. Learn from the Globally Renowned PSTs & advance your knowledge of Scrum with in-class activities. Prove Your Scrum Knowledge and Get Certified with Agilemania.
Find Our Upcoming Training