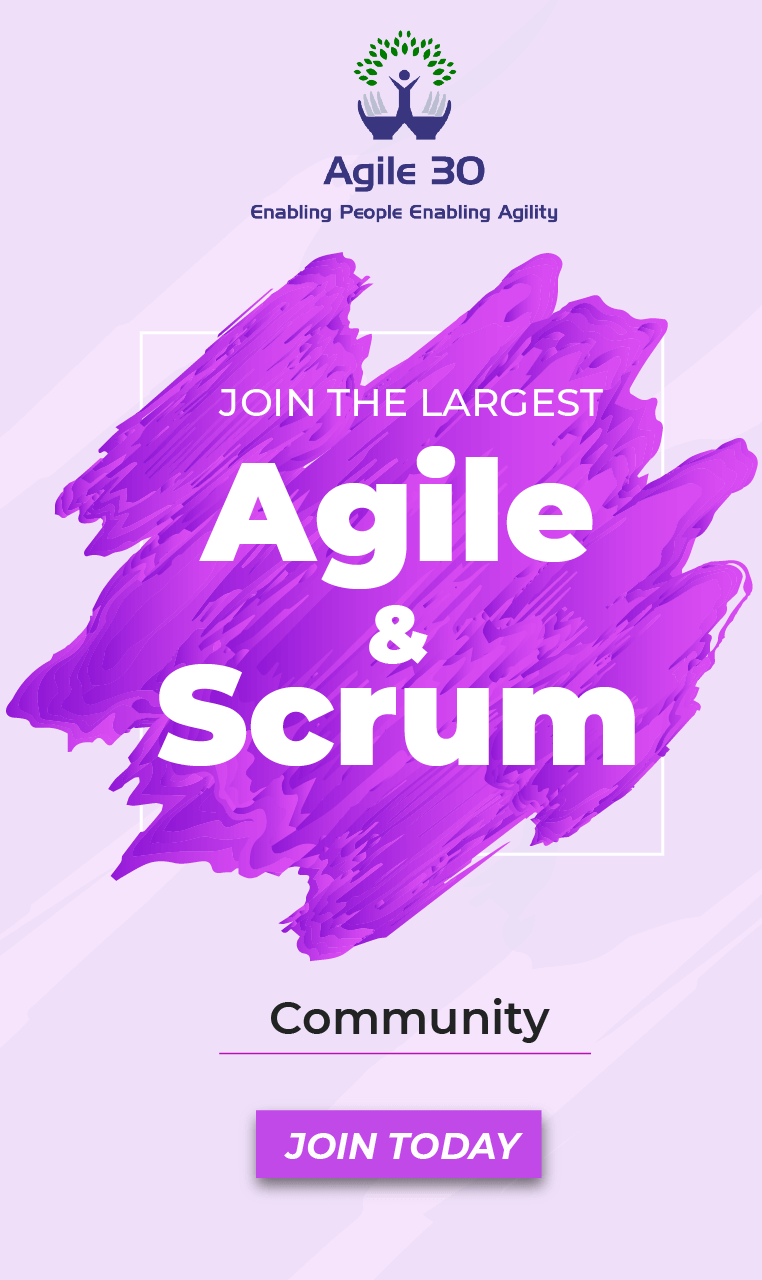 Despite the growing popularity of the Scaled Agile Framework®, demand for Scaled Agile Program Consultants (SPCs) remains high, the professionals who help companies govern their Agile workforce using tried and proven tools. As a result, there is a greater need for SPC Trainers (SPCTs), who train the SPCs. However, there are currently fewer than a hundred working in the world. The responsibility is huge.
Why become an (SPCT) SAFe® Program Consultant Trainer?
SPCT certification
is one the highest level of qualification, and this certification opens up tons of opportunities and brings confidence within the organization and within individuals as well that they can help to create the highest quality SAFe
®
implementation, but for that one has to undergo the various selection process.
Therefore, we wish to congratulate one of our team members on becoming an SPCT. Hard work pays Off.! We are delighted to have Ashwinee Kalkura on-boarded, who is so keen and passionate about Scaled Agile Framework® (SAFe®) transformation. We feel that your help has given us a shot in the arm and helped us achieve our Milestone.
We would like to congratulate Ashwinee Kalkura, an agile consultant, and coach, on achieving his SAFe® Program Consultant Trainer (SPCT) certification although he did this certification long ago, which is the most advanced certification you can achieve within the Scaled Agile Framework® (SAFe®) As a Gold Partner of SPCT, Agilemania is in the highest partnership tier.
Ashwinee will now deliver all the courses related to SAFe® certification via our Agilemania platform. SAFe® Transformation has been significantly enhanced with this new capability.
We are now able to train your internal change champions as SPCs when embarking on a transformation with Agilemania specialists. This will accelerate your adoption of SAFe® during the implementation and transformation phases, and will then give you greater breadth and depth of capability and therefore more confidence to operate your value chain delivery post-transformation.
Let's Take a Look at Ashwinee's Journey to Success
I encountered SAFe
®
in mid-2015 when I was discussing generic topics during a discussion with a mentor about a generic topic that led to Agility at scale and his experiments with it.
Connected minds win! After 2 months a few of us took the Leading SAFe® course. Don't miss out on learning something new. I felt connected with SAFe® and that's the key to any learning and diving deeper into the framework and that led to searching for an SPC class in Bangalore.
Then the teaching assignment came for me for SAFe® transformation, and I started taking classes for SAFe®, in mid-2017, again with the guidance of my mentor, the next target was SPCT, although it's a really tough selection process that takes all of us back. I submitted my application there and attended immersion week there which checks my Training/Consulting and Presentation skills along with other nominees and is judged by SAI representatives including the Dean.
You must pass Immersion week with an SPC master class to be considered for SPCT. The last step is a pairing test with SAI SPCT on a SPC class. Your knowledge and facilitation skills, as well as very good class feedback, are important. Be worthy of the help you receive and make sure you don't put your collaborators/mentors/teachers of down.
While I don't agree completely with the "10,000-hour rule", SPCT is one such program that requires the kind of dedication this talks about. Many peaks are just like Mt. Everest. You need that hard work, perseverance, and maybe a bit of luck with the weather. Once at the top; take a view, cherish and thank it, then it's time to move on. Back to basics and practice for the peak again
What Is SAFe® Program Consultant Trainer (SPCT) Certification?
SPCT is also known as SAFe
®
Program Consultant Trainer (SPCT) Certification, it is a type of highest-level certification that is provided by scaled agile. With the
Scaled Agile Framework®, SPCT certification
recognizes individuals with superior knowledge, competency, and in-depth field experience implementing Agile across an enterprise. Once the person gets certified as SPCT, he will become a change agent in the organization's lean agile transformation and implementation.
How to Become a SAFe® Program Consultant Trainer (SPCT)?
SPCT is the highest advanced certification available with SAFe
®
and can lead to professional development and new prospects. But the process of selection is rigorous, and not anyone is able to get it, To be admitted into the program, you must not only have the necessary abilities and expertise but also have presence and seriousness. The criteria and expectations for partners and corporate workers vary somewhat.
Stepwise Approach for Becoming an SPCT?
Candidates must be endorsed by a Gold Partner or an enterprise client who has purchased a SAFe
®
Learner Subscription (SLS). Both must, however, be full-time employees of their respective organizations and have multiple years of experience in the software industry, including five years of Lean-Agile knowledge and five years of software/systems/product experience.
Step 1: Documentation submission - If you think you are a perfectly suitable candidate for the role, then make a request to the SPCT portal by sending an email to spct@scaledagile.com. And submit your documentation.
Step 2: Interview session - Once the documentation has been accepted and reviewed, you will have two screening programs with SPCT guides, after that their team will decide if you are a suitable candidate or not.
Step3: Invitation to Immersion week - After clearing the interview session, you will be invited to immersion week, where you have to showcase your skills and abilities in training and consulting SAFe®, You'll also learn how to teach an Implementing SAFe® class and maybe work on a class project that adds to the copyright law of SAFe®.
Step 4: Obtain field experience - After Immersion Week, you must fulfill further certification criteria such as teaching SAFe® classes, performing SAFe® implementations, and completing the necessary studies.
Step 5: Participate in a class on SAFe® Implementation- Finally, you'll take part in a paired exam by giving an Implementing SAFe® workshop with one of the guides. They will assess your presenting, training, and coaching abilities during this workshop. Being an SPCT is a worthwhile and enjoyable professional objective to pursue—but I'm not alone. Here are some of our SPCTs' thoughts:
How Agilemania Can Help You To Achieve A Landmark?
Our SPCs are experts in Agile methodology, best practices, and cultural learning. They have over 10+ years of combined experience working with a wide range of organizations, including some of the largest enterprises in the world.
Moreover, they can help you scale your Agile program by providing coaching and consulting on how to implement Agile methodologies while also improving your organization's performance metrics, productivity, and overall culture.
They will help you create a roadmap for implementation that meets your specific needs while focusing on what matters most: your customers! They are certified coaches and trainers from prominent bodies such as Scrum.org, Scrum Alliance, LeSS, Scaled Agile, International Consortium of Agile, International Coach Federation, Leadership Circle, and many more.
Final Thoughts
Becoming a SAFe
®
Program Consultant trainer takes hard work, but it will pay you back many times over what you put into it in personal growth and career advancement. It's actually not as hard as you may think either. We hope you were able to find the information you were looking for in this blog post. We know that a lot of people are very passionate about SPCTs and how they can benefit their businesses.
Find Our Upcoming Trainings