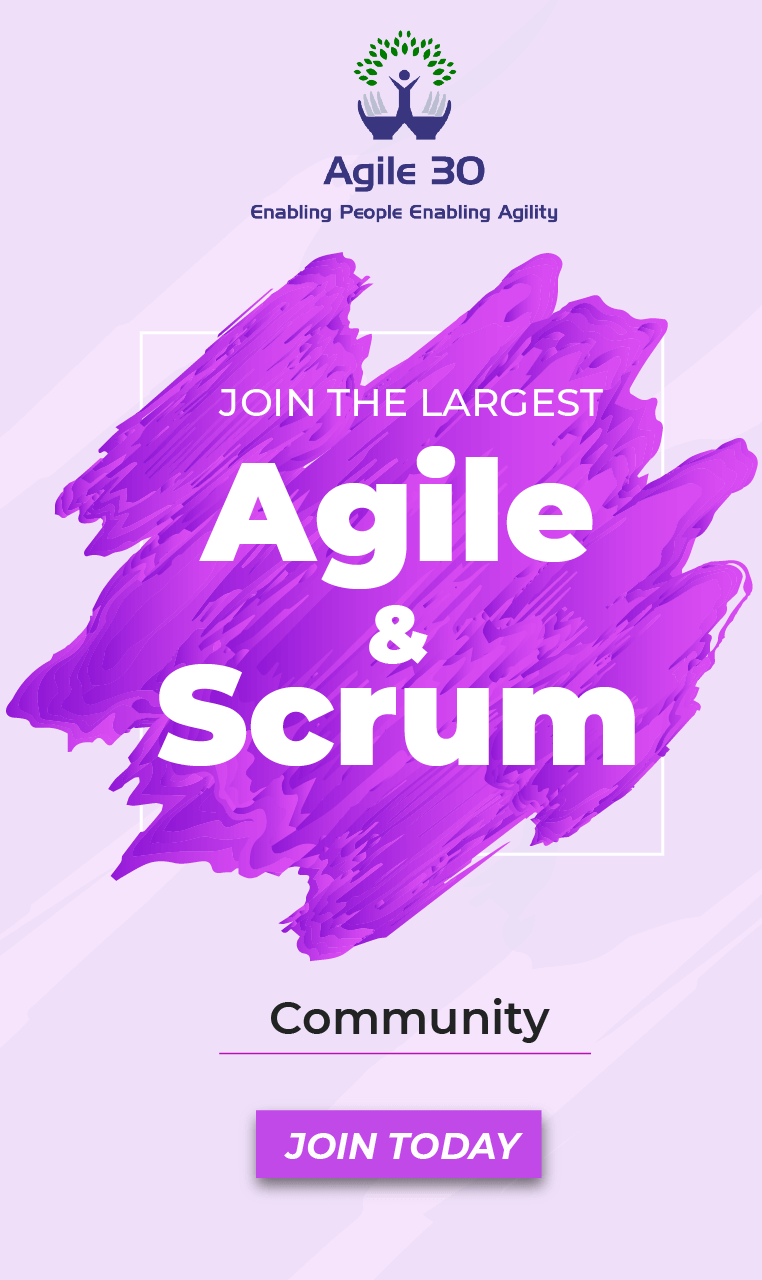 What is agility in business?
Business agility is the company's ability to adapt to changing market conditions.
Business agility refers to distinct qualities that allow organizations to respond rapidly to changes in the internal and external environment without losing momentum or vision. Adaptability, flexibility, and balance are three qualities essential to long-term business agility.
Business agility is important for firms looking to survive long-term.
Why Business Agility is needed for an Organization?
Please find below some of the factors influencing organizations on the path of Business Agility:
New Disruptive Technologies
Government and Legislative Changes
Continuous Improvement
Social Media
Rising Customer Expectations
Global Competitiveness
Join our Business Agility Foundation (ICP-BAF) Certification Training for a purpose-driven training session to adopt agile ways of working for enterprises.
What is an Example of Business Agility?
One example of business agility in action is a company that specializes in manufacturing and selling a specific product.
The company has been successful for many years, but suddenly, a new competitor enters the market with a similar product that is more advanced and less expensive.
The company's sales begin to decline and they start to lose market share. In order to remain competitive and continue to grow, the company must be agile.
The company's management team quickly recognizes the threat and immediately begins to analyze the situation. They conduct market research to determine what the new competitor is doing differently, and what the company can do to improve its own product.
They also look at the company's internal processes to see if there are any areas that can be streamlined or made more efficient. The management team then implements a number of changes to improve the company's product and internal processes.
They invest in new technology to improve the manufacturing process, which allows them to produce the product more efficiently and at a lower cost. They also redesigned the product to make it more advanced and appealing to customers.
The company also starts to focus on customer needs and wants and works to build stronger relationships with its clients. They begin to offer custom solutions and services to meet the unique needs of each customer.
They also work to improve their communication with customers and make sure they are providing excellent customer service.
Finally, the company starts to focus on marketing and advertising to promote their new and improved product. They develop new marketing campaigns and start to advertise their product on various platforms.
As a result of these changes, the company is able to adapt quickly and efficiently to the new market conditions and remain competitive.
They are able to continue to grow and increase their market share, even with the new competitors in the market. This is an example of business agility in action.
Continue reading to get an understanding of how to implement business agility, and what are its benefits in any organization.
5 Tips to Build Sustainable Business Agility?
The agility in business is important to adapt to changing market conditions and customer needs, as well as to respond quickly to new opportunities and challenges. This can lead to increased competitiveness, improved customer satisfaction, and greater profitability.
Additionally, sustainable business agility can help a company reduce its environmental footprint and promote social responsibility, which can enhance its reputation and build long-term customer loyalty.
Overall, building sustainable business agility can be a key factor in ensuring the long-term success and growth of a business.
Find below a few key traits for building Sustainable Business Agility:
Growth Mindset
Emphasis on learning, growth, and effort
Openness to Experiment
Actively seeking feedback
Self-Organizing
Greater empowerment of team members to Self-manage and share accountability
Increasing participation in management processes
Strength-Based
Constant focus on capabilities
Leverage capabilities to address challenges
Ensure teams and team members are aware of and develop their strengths
Purpose Centered
Understanding, defining, and leaving your 'Why' (Purpose)
Being driven by authentic values and principles
Having a clear vision of success standards
Living it and measuring it
Emotional Intelligence and Mindfulness
Use of mindful practices to enhance focus and awareness
Develop the capability to actively manage using emotion
Benefits of Business Agility
Business agility can be achieved through a combination of streamlined processes, flexible technologies, and a culture of continuous improvement. The benefits of business agility are numerous and include increased competitiveness, improved customer satisfaction, and enhanced employee engagement, among many others.
Sustainable business agility allows an organization to stay ahead of the curve and maintain a competitive edge in the marketplace.
Furthermore, an agile culture fosters a sense of ownership and empowerment among employees, which leads to increased engagement and motivation.
Overall, business agility is a crucial aspect of modern business that allows companies to stay competitive, responsive, and innovative in today's fast-paced business environment.
Business agility contributes to:
Market Success
Better ways of working
Collaboration
Employee Satisfaction
Speed to Market
Customer Satisfaction
Agile Mindset
Adaptive Leadership
Agile Toolset is a Means to Advance Business Agility
Agile tools play a crucial role in implementing business agility by providing a framework for efficient and effective collaboration, communication, and project management. Some of the key benefits of using agile tools include:
Improved Collaboration: Agile tools provide an easy and efficient way for team members to collaborate and share information in real-time. This improves the speed and quality of decision-making and helps to keep everyone on the same page.
Streamlined Communication: Agile tools provide a centralized location for all project-related information, making it easy for team members to communicate and stay informed about project progress.
Increased Transparency: Agile tools provide real-time visibility into project progress and performance, making it easy for stakeholders to understand how their projects are progressing and identify any potential issues.
Improved Flexibility: Agile tools allow teams to easily adapt to changing requirements and priorities, making it easier to respond to shifting business needs.
Better Project Management: Agile tools provide a framework for project management that promotes continuous improvement and helps teams deliver projects on time and within budget.
Overall, agile tools play a critical role in implementing business agility by providing a framework for efficient and effective collaboration, communication, and project management.
Visual Management
Continuous Delivery
MVP
Value Stream Mapping
Learn
Applying Lean Startup Principles
Scrum
Kanban
XP
Find Our Upcoming Trainings