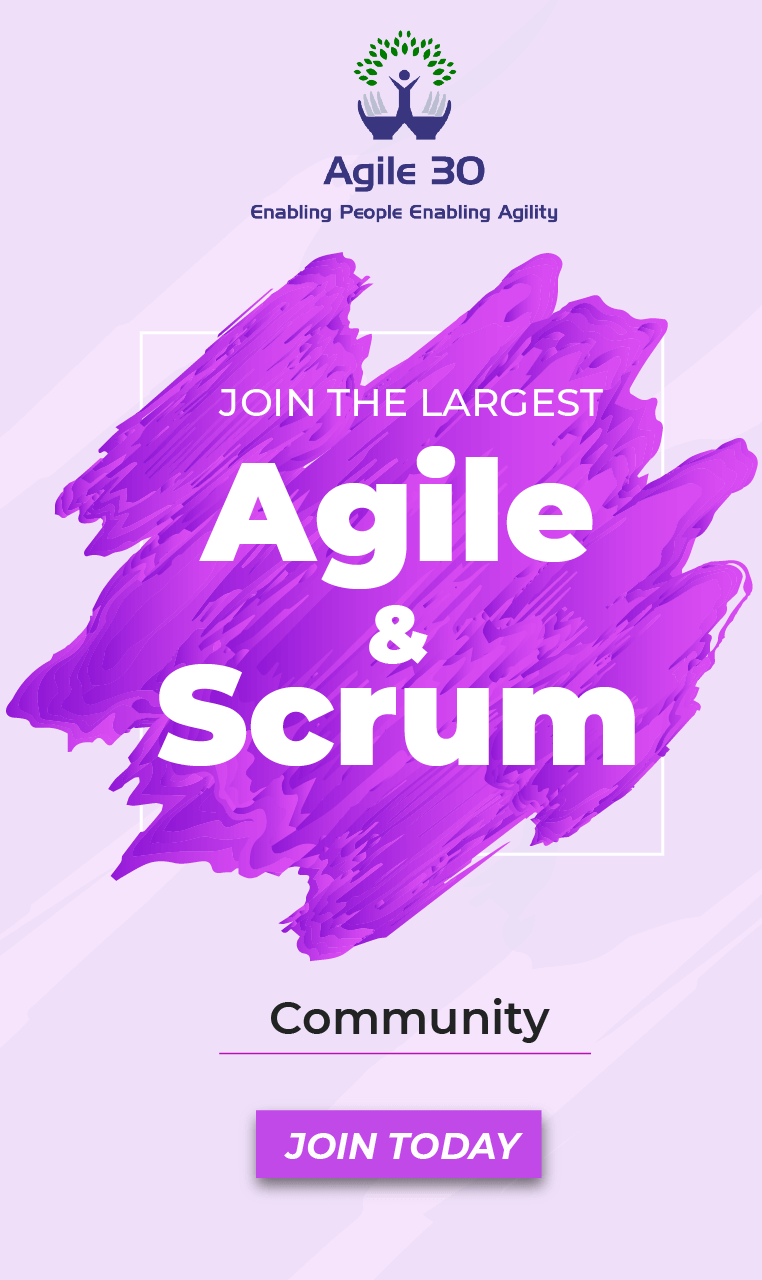 The Scaled Agile Framework® is rising in popularity. Around 1,000,000 people in 20,000 organizations around the world have used the SAFe®. The reason SAFe® has caught the eye of large organizations is no longer a mystery. Large organizations that implemented SAFe® reported the following benefits-
30-75% Faster Time to market

20-50% Increase in productivity

25-75% Improvements in Quality

10-50% Happier and more motivated employees
And to further testify to the benefits of SAFe®, 37% of the organizations use SAFe® as per the 15th State of Agile Report.
This has led to an increase in job opportunities and has paved the way for a career in SAFe®. The path to these SAFe® jobs are the SAFe® certifications offered by Scaled Agile.
Now, a lot of beginners type search queries such as-
"What is SAFe® certification?" "Which SAFe® certification is the best?" "Is SAFe® certification worth it?" "Free SAFe® certification"
If you're a beginner too, then you must be confused and bursting with questions.
To help you and others who are new to SAFe®, we've written a detailed guide as to how to choose the right certification.
Let's start by addressing the obvious.
Is SAFe® Certification really worth it?
SAFe® certifications are globally recognized since they are accredited to Scaled Agile, a global Agile body.
When you're globally certified to implement SAFe®, you're in demand by firms all over the globe at a pay that is higher than industry standards. There is a demand-supply gap for SAFe® certified professionals, which can be leveraged as an advantage.
These
SAFe® stats
prove the point well.
The average salary increase for IT professionals is $13,000

71% of the companies that just switched to agile prove to be a goldmine when it comes to opportunities for SAFe® certified professionals.
78% of the certified SAFe® professionals reported an increase in career growth and opportunities
The above benefits are just a drop in the bucket. As a SAFe® certified professional, you get to be a part of SAFe® transformations.
Here's an interesting fact.
"IT professionals with one SAFe® certification have 2.5x the influence on strategic IT projects."
And, here's a statistic that sure will grab your eyeballs.
"IT professionals with two to five certifications have as much professional influence after three years as IT professionals with no certifications after six years."
Why should you choose?SAFe®?Agilist?
The first SAFe® certification is the Leading SAFe® Certification, which helps lead Agile transformation within your organization using SAFe®. It takes the help of principles from different knowledge of bodies, such as lean thinking and system thinking.
The Leading
SAFe® Agilist
certification is the doorway to entry-level jobs in SAFe®. Here's why pursuing the Leading SAFe® certification is a must-
6000+ jobs in the US demand SAFe® experience

$100,000 is the minimum annual salary for 86% of the SAFe jobs
The Leading SAFe® certification answers the vital questions that every beginner has-
What is SAFe® in its entirety?

Why and how is business agility the need of the hour for enterprises?

What is the definition of business and the role of SAFe in it?

What are the first steps for an organization to get started with SAFe?
As a participant in the certification course, here are the benefits of pursuing the Leading SAFe® Agilist course-
Actionable learning: Leading SAFe® 5.1 is a certification training that offers actionable learning of leading Agile transformation in organizations. As a SAFe® Agile certified professional, you will learn the following-

Lean Startup cycle

Apply and integrate DevOps to achieve continuous delivery.

Develop Team and Technical Agility and organize across the workflow.

Learn to align colossal organizations to common goals.

Learn to adopt a customer-centric mindset.

Learn to participate in PI planning and other ART events actively.

Adds unique value to your career: In a world with a dearth of SAFe® professionals, people claim to be SAFe® agile practitioners. A SAFe® agile certification separates you from the rest of the pack. The Leading SAFe® Agilist Certification gives you a concrete understanding of the SAFe® methodology and its foundational principles. It provides you a stepping stone to grab high-paying SAFe® opportunities in Fortune 500 companies.
Global Recognition: Scaled Agile is a global agile certifying body, and it is internationally recognized. You are eligible to work as a SAFe® certified professional in the nook and corners of the world. It is also taught by SAFe® practitioners with deep industry experience in leading SAFe® transformations. Rest assured, post the certification training, you will have hands-on knowledge of the SAFe® framework.
How does SAFe® update your skills?
Of all the Agile certifications, why does SAFe® stand out?
Why has it become the go-to scaling agile framework adopted by large organizations for driving transformations?
How is it going to supplement your existing skillsets?
For all of these questions, there's a series of points. Let's explore all the points-
Smooth Adoption of Agile in larger firms: Implementing Agile in small firms is an easy task since they are suited for smaller organizations. Driving Agile transformations is a herculean task, but with SAFe®, it becomes relatively easy. Leading SAFe® certification will help you learn the skills needed to facilitate the smooth adoption of SAFe® in large organizations.
Thorough understanding of the New roles in Agile environments:

When you

implement SAFe® agile in your organization

, you'll be required to create and modify new roles.

The lack of understanding of how new roles can be created will make things difficult. The SAFe® agilist certification will provide you the knowledge of new roles and the roles that need change.
Reduce delays, hurdles, and failures:

It's a common sight in larger organizations where multiple teams use Agile internally.

But, when they come together and work as a close-knit unit, they fail. This causes an unimaginable number of delays, hurdles, and failures.

To avoid such a mishap, there needs to be a steady agile approach before things spiral out of control. A SAFe® Agilist will make you qualified to counter all challenges and problems.
Choosing the right SAFe® Certification
Now, we've come to the most awaited topic.
'How do we choose the right SAFe® certification?'
The answer would be based on where you stand in your career and experience.
Let's understand by going through each of the SAFe® certifications in detail-
1. Leading SAFe® 5.1 Training with SAFe® Agilist Certification The Leading SAFe® 5.1 Training to SAFe® Agilist certification is the best course for introduction to SAFe. It gives a macro understanding of all the core values and principles of SAFe®.This course also enables one to understand business agility and the competencies organizations need to bring business agility.
This course contains in-depth coverage of the SAFe® framework. This includes a PI Planning simulation. The attendees will also learn Portfolio SAFe® and Critical ART Success Factors. Focused on the behaviors of leaders in the SAFe® Implementation process, this course is helpful for leaders, managers, coaches, and executives who want to play an active role in SAFe® implementation in the organization.
2. SAFe® Scrum Master Certification The SAFe® Scrum Master certification is for new and experienced Scrum Masters who want to take on the responsibility of working in an Agile Release Train in an organization using SAFe®. This course emphasizes the characteristics of an effective scrum master. Release Train Engineers who have to train Scrum Masters can also pursue this course.
It teaches the Scrum Masters to successfully facilitate team events and contribute to ART events such as the Program Increment (PI) planning and Inspect & Adapt events. The course covers Agile and Scrum and the key aspect of Iteration Planning(IP).
3. SAFe® POPM Certification The SAFe® Product Owner/Product Manager Certification is for SAFe® Product Owners and Product Managers who want to develop the skill sets that are necessary to deliver value within the Lean enterprise. As an attendee, you'll learn the tactical responsibilities of these roles in the Agile Release Train. Participants will learn to apply Lean Thinking to convert Epics into Features and Stories, prioritize features and stories, handle team and program backlogs, and plan and implement PI and Iterations.
After getting SAFe® POPM Certification, you act as a SAFe® Product Manager, as the integral voice of the customer in the Agile Release Train, and collaborate with the Product Owner to develop and communicate the customer vision to the teams. This course can be pursued by Business Analysts and Business Owners, Solution, Program, and Portfolio Managers, Product Owners, and Process Leads. Enterprise, Solution, and System Architects are an audience for this course.
4. SAFe® Agile Product Management(APM) Certification The SAFe® Agile Product Management certification is for individuals who want to learn Design Thinking to develop products that will become customer favorites. You will be learning to create products to fulfill customer-centricity. An attendee will learn the creation of a value stream in SAFe® and use product strategy to define clarity and direction for the ART. Develop and evolve short-term roadmaps that deliver long-term results.
5. SAFe® Lean Portfolio Management (LPM) Certification SAFe® Lean Portfolio Management Training teaches attendees to use tools and practices to execute the Lean Portfolio Management functions of Strategy and Investment Funding, Agile Portfolio Operations, and Lean Governance. The course also includes creating Value Stream Budgets and Lean Budget Guardrails and measuring the Lean Portfolio performance.
6. SAFe® Program Consultant Certification Implementing SAFe® training resulting in SAFe® Program Consultant (SPC) Certificate will teach how to implement SAFe®, how coach teams, launch Agile Release Trains(ART), build a DevOps culture to develop Continuous Delivery Pipeline and strengthen a Lean portfolio. This course covers all the 7 core competencies of business agility. This course is a must for those who want to become SAFe® trainers or coaches.
This course welcomes all individuals who are a part of Lean-Agile transformation in organizations.
You might be interested in reading: Top 15 Scaled Agile Interview Questions and Answers in 2022.
How to prepare for the SAFe® certification exam?
Exams have always made people anxious. Passing the SAFe® certification exam can give you the pre-exam jitters. If, for some reason, you have given the exam previously, here are a few tips we advise you to follow-
Know your exam:

Read all about the exam, such as the exam format, number of questions, duration of the exam, and the average duration for each question. Along with this, know the passing score and the exam rules.

Gather all the Material: Collect all the resources on the exam, including credible study guides. Study guides contain the jobs related to the relevant SAFe® certificate. Take mock tests online and time yourself. Judge yourself on the score, time taken, and improvement areas. We at Agilemania do provide a lot of guidance and material to our students.
Write the exam:

Take a deep breath and write the exam. Study all the questions carefully and attempt them. Change your answers only if you are 100% sure.

Pay attention to the time and attend the exam. One trick that will come in handy is the process of elimination. When you're unsure of the correct answer, you would be cent percent sure of the remaining incorrect answers. Eliminate all the incorrect answers till you reach the correct answer.
What happens next will tell you the outcome of your preparation.
Recommended Reading: How to Get SAFe® Certified
Conclusion
SAFe® opportunities are booming all over the globe. There's a certification for all individuals in line with their experience and career path.
The jobs and salaries for SAFe® are skyrocketing. Check all the SAFe® certifications and select the right one. Select the closest of the six certifications that match your requirements and eligibility. If you're at a crossroads, call us, and our team will be glad to help you.
Check Our Upcoming Training
We will help you become SAFe®-qualified, enhancing your ability to develop and deliver high-quality products and apply SAFe
®
concepts on the job.