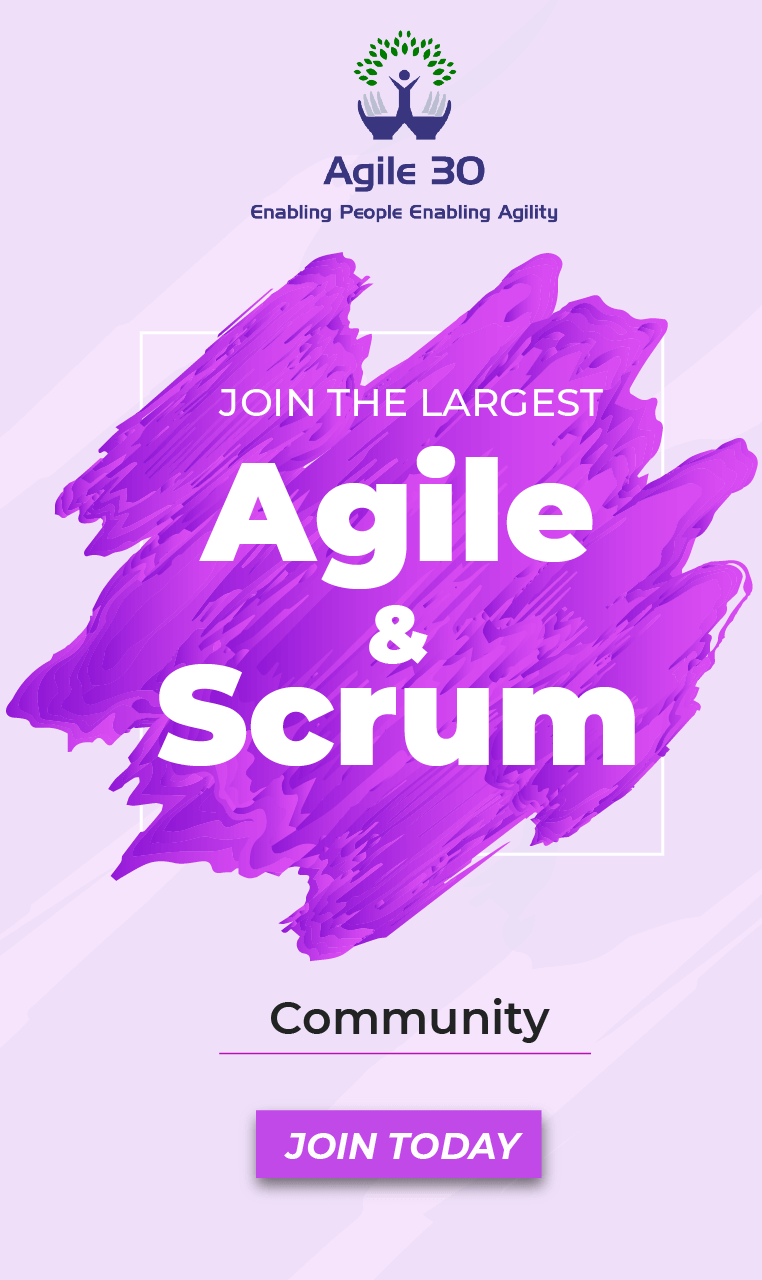 Scrum is still the most popular framework per the 15th State of Agile Report. However, with the agile adoption rate going from 37% in 2020 to 86% in 2021, more companies are set to join the bandwagon.
With this, the Scrum Master job requirement has increased significantly. Glassdoor ranked Scrum Master No.40 in the list of 50 Best Jobs in America. In 2023, the demand for Scrum Master will only increase. With this, it's time to come to the crux of the topic.
If you're an aspiring Scrum Master, you will learn what Certified Scrum Master Certification (CSM) is and its benefits. You might want to pause everything else and pay attention!
Who is a Scrum Master?
The
Scrum Master
is responsible for the implementation of the Scrum framework. They ensure that the scrum principles and practices are followed. In addition, they eliminate hurdles, facilitate meetings, and work with product owners.
As a Scrum Master, you will be working closely with the Product Owner to ensure that the Product Backlog is ready for the next sprint. The Scrum Master has authority over the process but doesn't have authority over the team members.
However, the Scrum Master is well within their rights to ensure that the team members are not burdened with tasks so that the sprint progresses smoothly.
What is Certified Scrum Master (CSM) certification?
The
Certified Scrum Master(CSM)
certification is an entry-level certification that teaches individuals the Scrum methodology and helps them gain knowledge of team accountabilities, events, and artifacts.
It is for anyone who wants to start a career as a Scrum Master.
Accredited by Scrum Alliance, it is a gold standard certification beneficial for individuals who use Scrum for product delivery and Scrum Masters. The 2-day certification training is intended for Scrum Masters, software developers, business analysts, project managers, and new Scrum members.
How to become Certified ScrumMaster (CSM) Certified
To become CSM certified, you have to attend the 2-day CSM certification training. Certified Scrum Trainers (CSTs) conduct the training and use tested and actionable techniques for data-driven iterative product management in Scrum.
Learning aids such as videos, activities, and exercises are used. After finishing the course, you must enroll in the CSM certification exam. The exam is free for the two attempts taken within 90 days of completing the course.
After the lapse of 90 days, any attempt that took $25 will be charged as the exam fee. Once you clear the exam, you will be CSM certified.
Benefits of a Certified ScrumMaster (CSM) certification in 2023
Every popular thing has benefits, and CSM, too, has them. Here are the benefits of a CSM certification that every aspiring ScrumMaster should know-
1. Certified Scrum Masters earn more:

Certified Scrum Masters earn more when compared to their non-certified peers. Why is this? Because it is easy to be a self-proclaimed scrum master. A CSM certification can help you stand out from a large pool of applicants.




2. Gain actionable knowledge of Scrum:

If you are an absolute beginner to

Scrum

, learning the basics through self-learning can be overwhelming. CSM certification will teach you everything you need to know about Scrum to become a Scrum Master.




3. Develop Agile Mindset:

Developing an agile mindset is key to driving change with Scrum and Agile methodologies. Agile Mindset refers to the thought process that consists of understanding, collaborating, and learning to attain optimum results. A CSM certification will help you with a lean, agile mindset, which enables you to become successful by resolving conflicts and being open to innovation.

4. Enhance team collaboration and management:

The CSM certification imbibes the leadership skill to lead the team. The Scrum Master has to be a great leader. They should be able to maintain a healthy relationship between the team members. Resolving conflicts enables better collaboration among team members.




5. Understanding Scrum Artifacts:

CSM certification will teach you Scrum Artifacts like product backlog, sprint backlog, burndown, and burnup charts. These form the core of the project, and knowledge of these helps in iteration planning.




6. Facilitate smooth Scrum implementation:

If you plan to implement Scrum, a Certified Scrum Master (CSM) certification can help you manage the program, portfolio, and team-level risks that come hand-in-hand with releasing new software or products. Scrum includes release schedules and highly empowered teams, leading to its stupendous success.

With enough training, the management will be able to rest comfortably knowing that there's a high chance of success in choosing this approach because having a CSM-certified individual means finding someone qualified who will supervise the Scrum implementation process.




7. Career Advancement:

A certification such as CSM from Scrum Alliance, a globally recognized certification, will help you climb the corporate ladder successfully. You will be sought after for Scrum Master, Agile Project Manager, and other jobs in countries worldwide.
How can Agilemania help you?
Agilemania, a small team of like-minded Agilists, has over the last few years grown to be synonymous with exceptional services and the most trusted vendor for Agile Consulting, Training, and Advisory services in South and South-East Asia.
Agilemania was never built to be the typical consulting or services company but as a home for highly-skilled practitioners with diverse experience and a deliberate focus on helping organizations achieve hyper-performance.
The fact that multiple Agile bodies accredit the team at Agilemania is a testament to their continuous investment of time and effort in honing their skills to connect and serve their clients in the best possible ways.
Find Our Upcoming Training