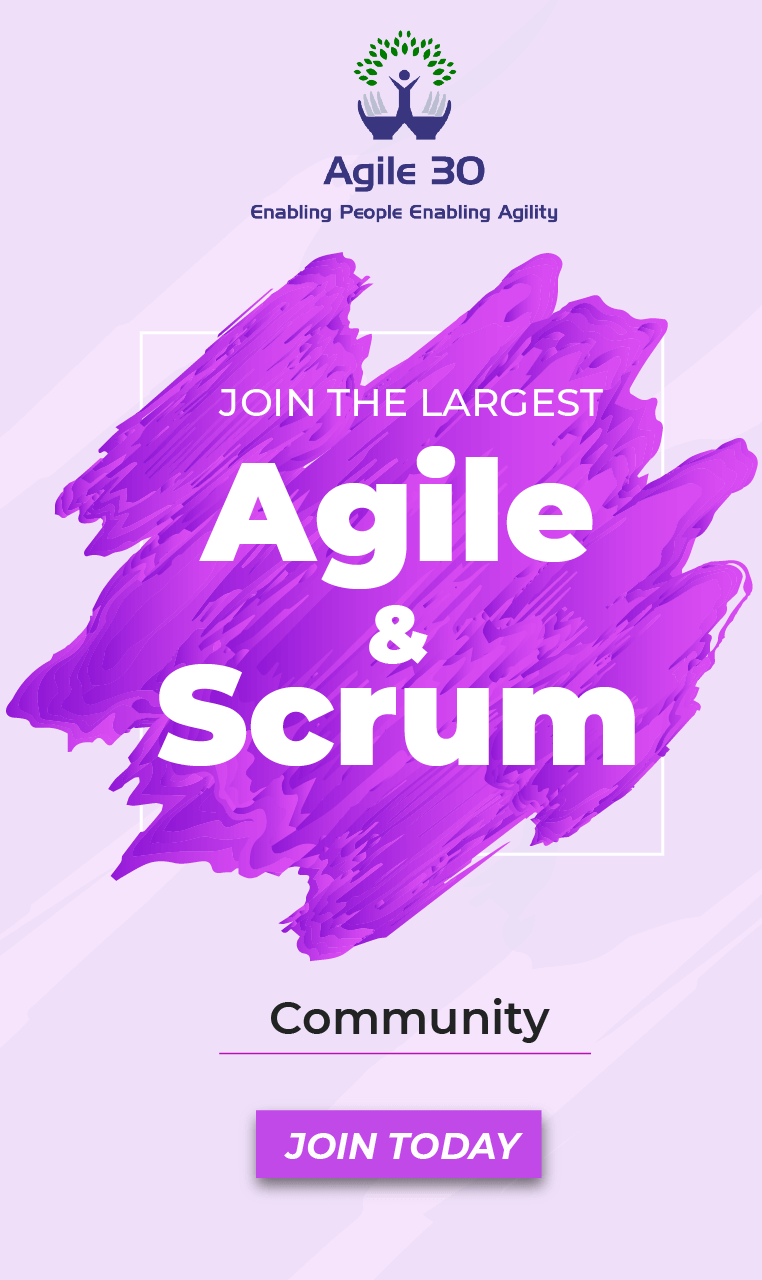 What is Enterprise Agile Coaching?
Enterprise Agility is the outcome of taking a new-age 'whole organisation' method to bring in change and achieve better results in a compound and ever-changing market conditions. To proceed towards organisation-wide agility, it needs an absolute adaptation to the new mindset, changes in processes, tools, techniques, and culture. Though changes can be hard, a coach who can support organisational agility by being adaptable and flexible can make it easier.
Who is an Enterprise Agile Coach? What do Enterprise Agile coaches do?
The position of an Agile coach at an enterprise level has to be well-defined from that of a team-level Agile coach. An Enterprise Agile Coach helps organisations to design and implement a successful
Agile transformation
for their business. Also, to strategically work at a level that integrates an Agile development process with a company's business.
Enterprise Agile coaches have the knowledge, credibility, and in-depth coaching skills. These are used to coach members of the leadership team. Often, Agile Coaching & training can have profound experience in Agile, change, organisational development, and culture. They can work at all levels in an organisation.
Enterprise Agile Coaches -
Generally, experience at least more than one Agile process.
Have a strategic focus on all portfolios.
Would have a solid perspective on mapping Agile frameworks to different types of work.
Deploy their experience with executive discussions on Agile, various strategic topics, establishing an Agile transformation approach, and Agile program structure.
Who would benefit from Enterprise Agile Coaching?
Enterprise Agile Coaching is mainly designed for change agents, coaches, consultants, and executives. Though challenging, Enterprise Agile Coaching has benefitted various coaches, change agents and executives in a never seen before way. While a few mentions that it has been an eye-opener for them to look at a new way of life; others mention that they have conquered their biggest challenges which were impeding them from helping their organisation become successful.
Differences between Agile coach and Enterprise Agile coach
According to Lyssa Adkins, there are three levels of Agile coaching. Viz-
Team Facilitator
Agile Coach.
Enterprise Coach.
Some of the primary differences between Agile Coach and Enterprise Agile Coach are:
| | |
| --- | --- |
| Agile Coach | Enterprise Agile Coach |
| Focuses on cross-team collaboration | Focuses on portfolio using techniques such as Agile portfolio management. And also on business agility. |
| Works with Scrum masters to establish collaboration & coordinate organisation-wide changes | Works with Executives, Directors, Vice Presidents, etc |
| Participates in organisation-wide change management | Works with Agile coaches to help drive the Agile adoption in the organisation |
| Facilitates cross-team events such as Big room planning or Scrum of Scrums | Can be the Scrum master for the executive team |
High Praise for Enterprise Agile Coaching Training
Enterprise Agile Coaching program is apt for senior management, change agents, agile coaches, scrum masters, and senior management professionals. Taking up
Enterprise Agile Coaching Training
with Agilemania gives you immense benefits.
Our course topics are:
Core elements of an Agile transformation
Core Enterprise coaching competencies.
Transformational strategies.
Organisational and human change processes.
Addressing impediments to the Agile transition.
Educating and facilitating sustainable change across the Enterprise.
In addition, you will also get:
ICAgile ICP-CAT Certification
Comprehensive Courseware
Workshop facilitated by certified experts
16 PDUs and SEUs on course completion.