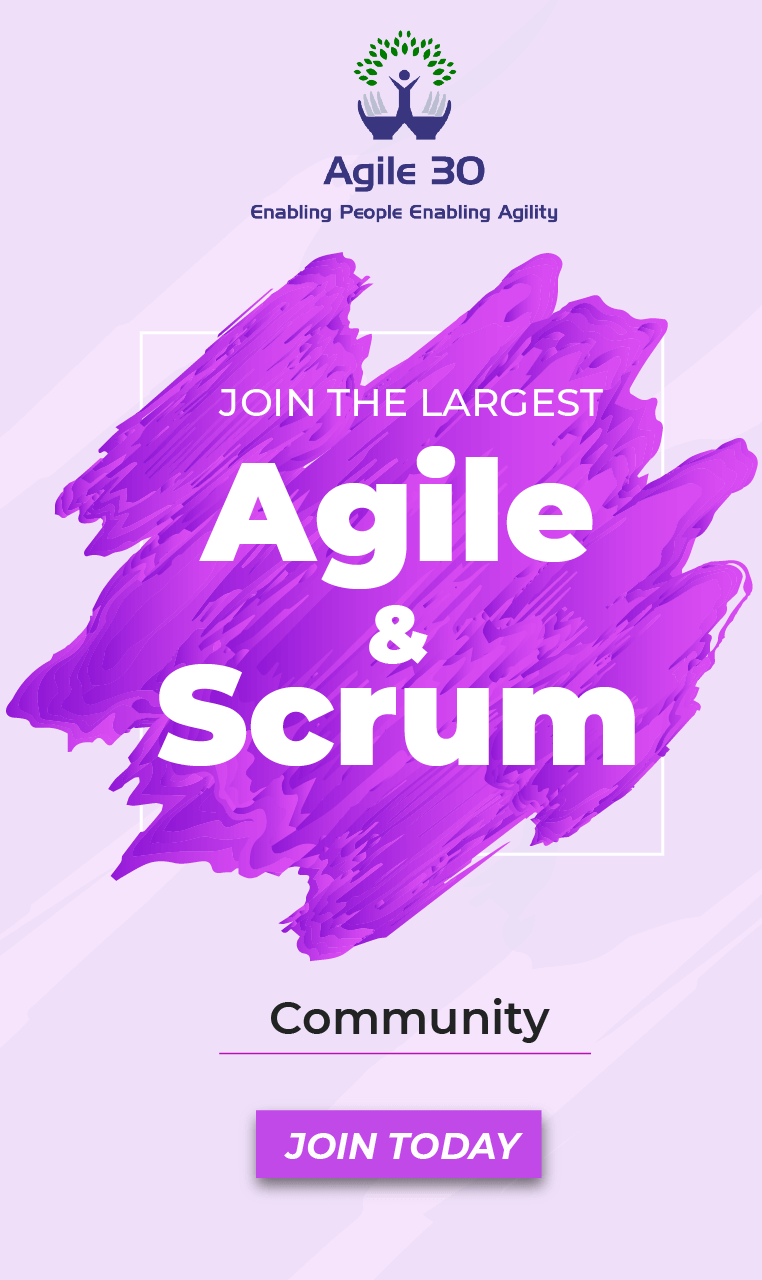 Scrum vs. Kanban is one of the most trending comparisons in the world of agile methodology! We often use these terms while talking about the agile way of solving problems. However, while Scrum and Kanban both have differences, their principles are the same. Both Kanban and Scrum will help you to build high-quality products and provide better services with less hassle.
Though Scrum is one of the most popular frameworks in agile, organizations are recently started exploring Kanban. So, before discussing their differences, let us take a look at the definitions.
Scrum vs. Kanban: The Definitions
Scrum
is an agile framework that helps organize work and deliver business value incrementally. A team can complete these small pieces within a determined timebox (known as a sprint). In the scrum framework, everyone holds different or specific accountability. But, everyone works towards the same goal. And the primary purpose of Scrum is to deliver results in the shortest timebox, emphasizing teamwork and iterative progress.
Several organizations use Scrum to deliver complex projects and products while maintaining productivity and creativity. There are transparency, inspection, and adaption. Scrum is founded on empiricism and lean thinking. Empiricism asserts that knowledge comes from experience and making decisions based on what is observed. Lean thinking reduces waste and focuses on the essentials.
The vital aspect of the process must be transparent to the people involved in the outcome. Those involved in the process should also inspect the product backlog, sprint backlog, and the increment to progress toward the product goal. Finally, teams look at the areas for improvement to do better in the next Sprint.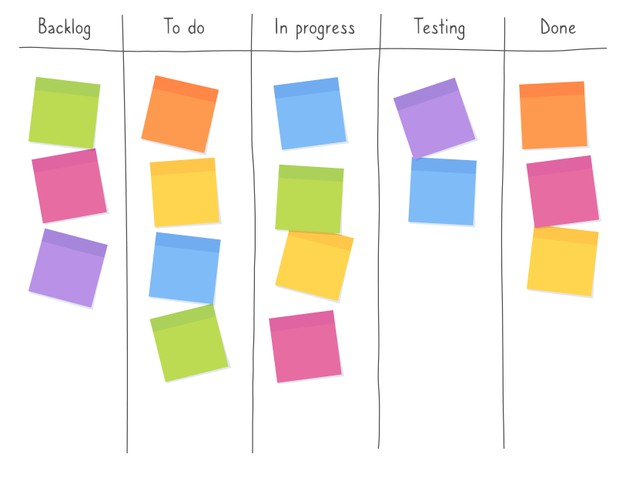 Kanban is a workflow management framework that visualizes your work, improves it, and maximizes efficiency. In the Kanban framework, the work items are visually represented on a Kanban board. With Kanban boards, your team members can see the state of flow of work at any time.
Why Should You Use Scrum and Kanban?
From life to business, every type of work management is possible with Scrum. According to the State of Scrum Report, 2017-2018, 97% of respondents use Scrum in their agile practice. If you want your team to react quickly to unforeseen changes, then scrum methodology is the perfect solution. Also, Scrum can manage work in a more organized way. With Scrum, your team will become more agile and efficient.
While Kanban methodology can allow small evolutionary and incremental changes to the current work process, it lets you improve the product or service delivery gradually. You can get faster feedback to make any changes to the product or service.
So, now that you know all the basic definitions and processes of Kanban and Scrum, let's move on to our next point- the main difference between Scrum and Kanban.
Here are the Major Differences Between Scrum and Kanban
| | | |
| --- | --- | --- |
| | Scrum | Kanban |
| Origin | Software Development | Lean Manufacturing |
| Ideology | Solve the complex adaptive problem | Use visual management to improve flows and processes |
| Practices | Sprint Sprint Planning Daily Scrum Sprint Review Sprint Retrospective | Visualize the flow of work Limit work in progress Manage Flow Make process policies explicit Implement feedback loop Continuous Improvement |
| Roles | Product Owner Scrum Master Developers | No formal role but often we have a Service Manager, Kanban Team, and Agile Coach |
| Metrics | Velocity Sprint Goal Forecasted vs Actual | Lead Time Cycle Time Throughput |
Kanban vs. Scrum - Process
The Kanban Process:
Usually, the Kanban has six main principles or work processes. These are:
Visualize the workflow: When you observe or visualize the current state of work, it will help you get an idea about the overall work progress.
Limit Work in Progress: When you encourage your Kanban team to finish their work at hand before starting another new work. It's essential to mark the work in progress as done before taking on new tasks. Encourage your team to take on new tasks based on their capacity to handle them.
Manage the Workflow: The primary focus of Kanban is to improve workflow and manage it so that your Kanban team understands the work process to complete things faster.
Make Explicit Process Policies: Make sure your Kanban team members know the policies, rules, and guidelines. It will help them to work together in harmony.
Implement Feedback Loops: In Kanban project management, implementing feedback loops is crucial. In feedback loops, the team members can talk about what work they completed in the previous day and what work is on their list for today. Such feedback loops will allow your Kanban team to share their work progress and stay on the same page.
Continuous Improvement: Your Kanban team should look for ways to improve. And through safe-to-fail experiments, they should take improvement initiatives.
The Scrum Process:
In the Scrum framework, the team members work in sprints to track their work progress. That helps them to decide what's going wrong and what's working. Excellent communication is one of the key elements for completing sprints successfully. Usually, the scrum process includes:
Sprint: Sprints are the heartbeat of Scrum, where ideas are turned into value. They are fixed-length events of one month or less to create consistency. A new Sprint starts immediately after the conclusion of the previous Sprint. All the work necessary to achieve the Product Goal, including Sprint Planning, Daily Scrums, Sprint Review, and Sprint retrospectives, happen within Sprints.
Sprint planning: Sprint Planning is generally 8 hours 8-hour-long session for a month-long sprint. In these sessions, the entire scrum team determines what to deliver in the next Sprint. The Product Owner ensures that attendees are prepared to discuss the most important Product Backlog items and how they map to the Product Goal. The Scrum Team may also invite other people to attend Sprint Planning to provide advice. Sprint Planning addresses the following topics:

Why is this Sprint valuable?
What can be done this Sprint?
How will the chosen work get done?



Daily Scrum: The purpose of the Daily Scrum is to inspect progress toward the Sprint Goal and adapt the Sprint Backlog as necessary, adjusting the upcoming planned work. The Daily Scrum is a 15-minute event for the Developers of the Scrum Team. It is held at the same time and place every working day of the Sprint to reduce complexity. If the Product Owner or Scrum Master are actively working on items in the Sprint Backlog, they participate as Developers.


Sprint review: It held at the end of the Sprint to inspect product increment and adapt product backlog. A Sprint Review is a 4-hour timeboxed meeting for a month-long sprint. Shorter Sprint usually will have a shorter duration. Scrum master teaches a team to keep this within the agreed timebox. The Scrum Team and stakeholders review what was accomplished in the Sprint and what has changed in their environment. Based on this information, attendees collaborate on what to do next. The Sprint Review is a working session, and the Scrum Team should avoid limiting it to a presentation.


Sprint retrospective: The Scrum Team inspects how the last Sprint went with regards to individuals, interactions, processes, tools, and their Definition of Done. The Scrum Team discusses what went well during the Sprint, what problems it encountered, and how those problems were (or were not) solved. The Scrum Team identifies the most helpful changes to improve its effectiveness. The most impactful improvements are addressed as soon as possible. The Sprint Retrospective concludes the Sprint. It is timeboxed to a maximum of three hours for a one-month Sprint. For shorter Sprints, the event is usually shorter.
Kanban vs. Scrum- Cadence
We can describe Kanban as a continuous workflow structure. This workflow allows your team members to adapt to changing priorities. You can represent work items on cards and organize them on a Kanban board. In this Kanban board, your work items flow from one stage to another. For example, different workflow stages like to-do, in-review, done, etc.
With Kanban, you can make custom columns for your team. A content-delivering company will custom their columns as outline ready, written, proofread, and delivered. It will help the company understand how much content they'll provide each week and their bottlenecks.
On the other hand, Scrum has a small time frame, and it moves fast. Mostly Scrum has one to four weeks of sprints and clear starting and finishing dates. Scrum has a short time frame, which helps you to break complex tasks into smaller stories. With Scrum, your team can learn complex tasks quickly and efficiently.
Kanban vs. Scrum- Roles
Kanban:
There is no product owner or scrum master in Kanban. Your entire work team will own the Kanban board. Though you may include an agile coach in your team, there is no need to have any Kanban master. It will be entirely your team's responsibility to deliver the task on the board.
Scrum: Unlike Kanban, Scrum has three different roles- product owner, scrum master, and developer. The product owner manages the customers' feedback and product backlog. The scrum master facilitates the scrum adoption and encourages the team to follow the scrum principles effectively. Lastly, the scrum developers work together to meet a sprint goal, deliver increments, and work collaboratively throughout the Sprint.
Kanban vs. Scrum - Key Metrics
Kanban
has three essential metrics. These are:
Lead time
Cycle time
Throughput
The lead time defines the time between the arrival of a new task and its departure. The lead time begins as soon as you or your team starts working on a new task. On the contrary, cycle time defines the time when somebody starts working on the in-progress stage. Throughput is the number of jobs finished per time unit.
In Kanban, your goal is to reduce the lead time and cycle time and keep the work process efficient over time. You can use two charts to keep a close track of lead and cycle time. These are CFD or cumulative flow diagrams and cycle time histograms.
In Scrum, the key metrics are velocity, meeting sprint goals, and forecasted vs. actual work done within the Sprint. The velocity refers to the amount of work a team can manage during a sprint, which is useful in forecasting future sprints. Capacity measures how much availability the scrum team has for the Sprint. If capacity is less, then the team has to take fewer items for the Sprint. You can keep a check on both velocity and capacity using the burndown chart and velocity chart.
Wrapping Up
One size doesn't fit all! Both Kanban and Scrum are powerful processes that can efficiently manage your project and product management. That's why it's important to explore both of them and understand their concept clearly.
If it works for you, you can use the hybrid model to taste the best of both Kanban and Scrum. Modern businesses let teams choose the best agile feature according to their project requirements. So, you can pick Scrum, Kanban, or a mix of both, knowing that these agile methods can evolve to meet your team's needs effectively.
Find Our Upcoming Training