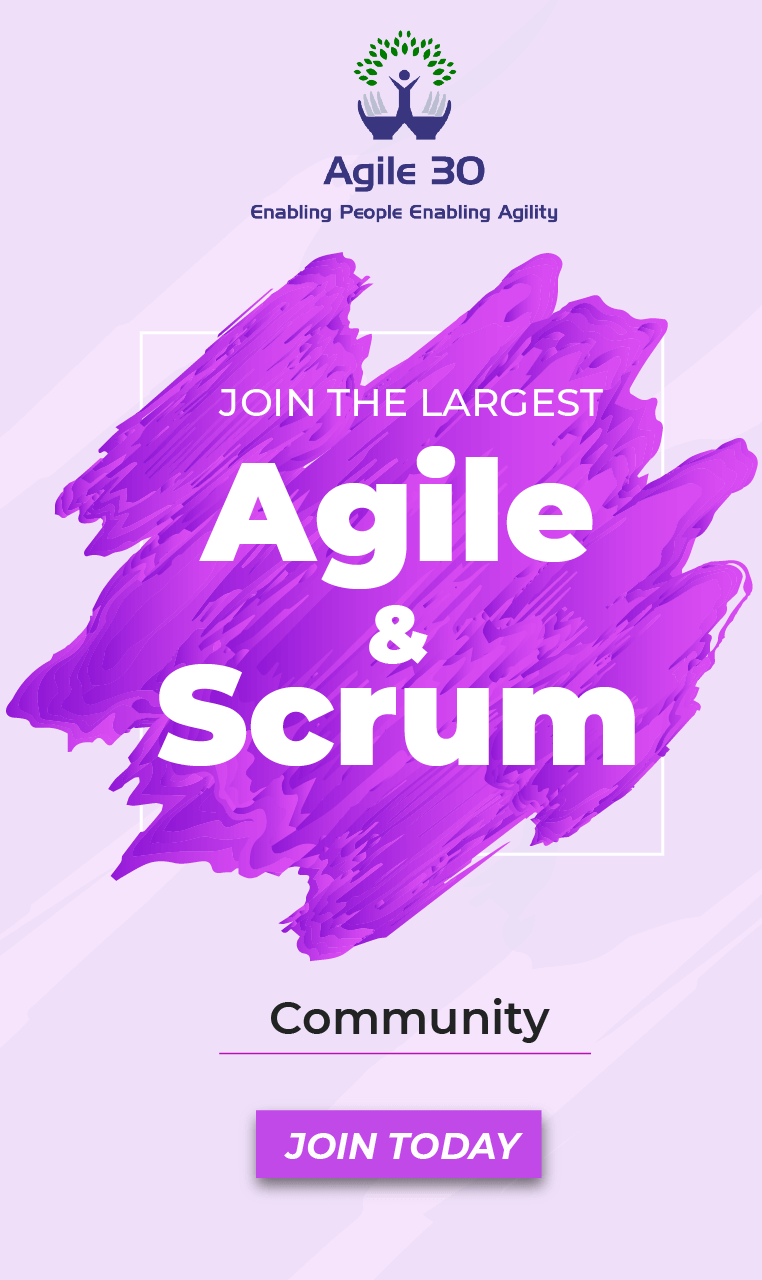 What is Coaching?
There are multiple definitions out there to answer this question. Put it all together in simple words- Coaching is a collective involvement of multiple attributes that are used by a coach to assist their coaches to enhance and progress towards a superior future (for example, accomplish goals, make better decisions, improved behavior, efficaciously handle a particular scenario, etc).
In the course of coaching, the coach guides the coaches to address the challenge with a simplified approach. The coach always stays neutral and creates a secure place for the coaches to find a solution.
What does a Coach do?
Here is what Scrum Master as a coach does:
Indulge in active listening with an open mind.
Ask powerful questions; this instigates finding their own solutions.
Reflect: Enhance the ability of coaches to be well aware of their thinking
Establish a better clarity of objectives and thoughts.
Leads by example and practices generative listening.
Enable culture and structure that encourages the coaches to take necessary actions.
Help the Scrum team to unleash their purpose and value.
Here is what Scrum Master as a great coach does:


Why is coaching one of the essential skills required for a Scrum Master to be effective?
For a Scrum master to be effective, undoubtedly coaching is quintessential. With the right teaching skills and facilitation, coaching capacitates the Scrum Master to be triumphant at their role.
Professional Scrum Master
coaches the Product Owner, the Development Team, and the organizations. Also, coaching emancipates the best out of the team and managers.
7 must-have skills for the Scrum Master to be a Coach
1. Establishing a relation that is trust-based. Efficacious coaching is a relationship that is based on respect and trust. This is helpful to establish a safe and open environment between the coach and coaches. In the course of time, this kind of relationship lets the coaches feel secure to uncover their potential and move ahead in the course of transformation. The Scrum Master acts as a gateway to enable trust-based relationships.
2. Generative Listening. It wouldn't be an exaggeration in telling that the listening ability of the coaches plays a vital role in the successful outcome of coaching conversations. Though it takes a lot of practice to listen to people, knowing what to let go does the trick. A great coach always tries hard to sense the in-depth meaning of a conversation with the coaches. Generative listening in simple words can be defined as listening with a purpose, that has openness, empathy and permits possibilities to emerge.
3. Powerful Questioning. A very basic question which we would have at this point is what is powerful questioning and how do we define it? A powerful question is a question that is clarifying, unbiased, inviting, open-minded, solution-focused, empowering and challenging. The scrum Master has to master the art of powerful questioning.
4. Leading by an example. Who is a good coach/ a great coach? This question doesn't have a set answer. Nevertheless, a good coach is someone with a tremendous learning attitude, is flexible, who constantly works on improving him/herself, welcomes feedback, and is okay to experiment and be not afraid of failure. Scrum Master as a coach must showcase behaviors that he/she wishes from coaches.
5. Focusing on the present. It is crucial for coaches to focus on the present and make gradual progressions with the coaches. There are various people who either carry their past experiences or live in their future fantasy land. In such cases, a good coach should help them realize and make them understand the criticality of living in the present.
6. Accept and admit the coaches as whole and resourceful. A coach should acknowledge his/her coaches to be whole and resourceful. This is derived from the co-active coaching approach. Such an approach tends to render empowering solutions. Meanwhile, to avoid criticism, provide structure, provide constructive feedback, throw the coaches constructive challenges, and etc.
7. Being a servant-leader. One of the significant responsibilities of a Scrum Master is serving the Scrum Team. The Scrum Master acts as a servant leader and functions from outlooking serving others. According to the Scrum Guide, the Scrum Master is a Servant Leader for the Scrum team. It is an indispensable responsibility for the Scrum Master to serve the team's agenda rather than their own.
PLEASE- Scrum Masters' Coaching Model
PLEASE is an easy and straightforward model for the Scrum Masters. It is a six-step approach that helps in orientation whenever a Scrum Master is starting with a new Scrum team. Let us take a look at the PLEASE model-


Roles and Responsibilities of a Scrum Master as a coach
The Roles and responsibilities of a Scrum Master can be divided into -
Coaching the development team.
Coaching the Product Owner.
Coaching the organization.
Coaching the development team:
A Scrum Master coaches the development team to achieve the following outcomes:
Self- Organization.
Cross Functionality.
Foreseeing and removing impediments.
Enhance Collaboration.
Coaching the Product Owner:
A Scrum Master coaches the Product Owner to:
Boost Product Backlog Management efficacy.
Perceive the empirical way of Product planning.
Maximize Business Value.
Apprehend and practice Agility.
Coaching the Organization.
A Scrum Master coaches individuals in the organizations to-
Grow a learning organization that is adaptable to changes and is flexible.
Make way for organizational culture to adapt and be instrumental in experimentation.
Assist leaders in the organization to discover the System Optimization Goal.
Instigate an Agile mindset throughout the organization.
Conclusion
After learning everything there is about coaching, a good question that pops up in our minds is- 'How long does it take for a Scrum Master to be a great coach'? Fervent Though there is no accurate answer for this, it may take two-eight years of practice and devoted learning. Nonetheless, it is quite important to kick start your journey today for you to become a great coach someday!
Find Our Upcoming Trainings