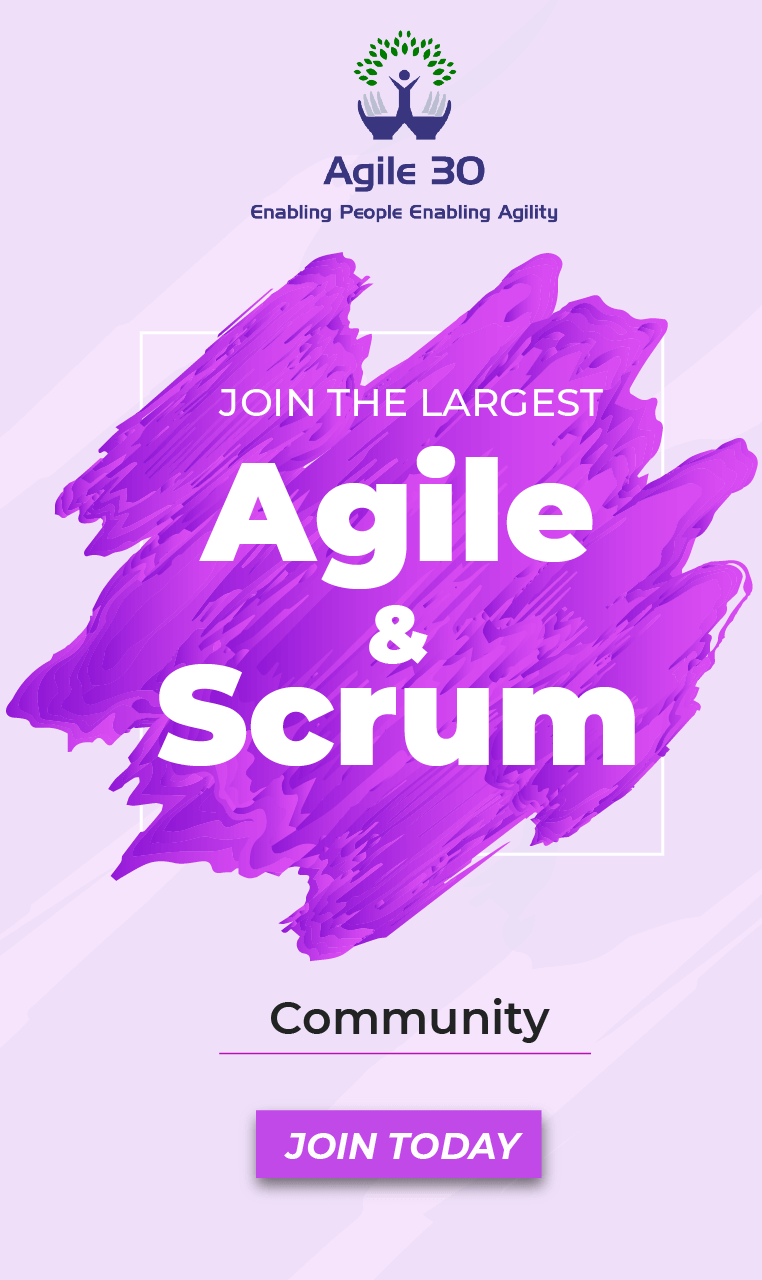 1,00,000 practitioners and 20,000 enterprises worldwide have kept faith in one thing to drive Business Agility in the enterprise. And that's Scaled Agile Framework®(SAFe®)! As per the 15th State of Agile Survey, 38% of the respondents considered SAFe® as the most popular framework for scaling agile. Research has shown that more than 70% of transformations fail. Firms choose SAFe® because it is a trusted framework with proven results.
Implementing SAFe can be challenging. Here's a list of the Top 10 Scaled Agile Framework® (SAFe®) Tools to help your SAFe® transformation journey. Let's look at the tools but not before a brief introduction about SAFe®.
What is SAFe®?
SAFe
®
is a knowledge base of proven, integrated principles, practices, and competencies for attaining business agility using Lean, Agile, Systems Thinking, and DevOps.
SAFe® endorses alignment, transparency, collaboration, and product delivery involving large-size teams. The core of SAFe® is based on four bodies of knowledge: agile software development, lean product development, systems thinking, and DevOps.
Why do you need SAFe®?
Large enterprises find it tough to undergo agile transformation. Implementing SAFe® can make processes configured and scalable, organize the Agile Release Trains (ARTs), and clearly define processes and roles.
Organizations that implemented SAFe® experienced benefits such as-
10-50% Happier and more motivated employees

30-75% Faster Time to Market

25-75% Improvements in quality

20-50% Increase in Productivity
Start a career in SAFe® today! — Enroll in the Leading SAFe® 5.1 Training with SAFe® Agilist Certification
Top 10 Scaled Agile Framework® (SAFe®) Tools
1. Plan View
Plan View is a project and portfolio management tool that offers business solutions for different products. It helps Agile teams fulfill their strategic objectives through enhanced workflows and quicker release cycles.
It is easier to scale agile by optimizing processes and value delivery with LeanKit Enterprise Kanban Software. Gathering requirements, prioritizing portfolios, applying strategies, and maintaining financial data is made easy.
2. Rally Software
Rally Software is an enterprise software developed to improve organizations' agile development practices.
It brings teams together, improves collaboration, makes data-driven decisions, and increases productivity. Rally also helps increase agile practices and connect processes to key business objectives. This leads to enterprise agility in organizations.
3. Task Top
A value stream management tool, Task Top helps organizations expedite software delivery. It is a bi-directional data integration platform that makes it easy to synchronize data.
The TaskTop Integration Hub combines the software development and deployment teams and offers pioneering visibility into the critical business software delivery processes.
Its numerous dashboards provide useful insights on value streams, helping users identify waste and work on improvement. Planners and leaders can test different models.
4. Target Process
If you're looking for an enterprise visual platform that connects products, portfolios, and teams, then Target Process it is. This tool can help any organization, irrespective of its size, attain enterprise agility.
It has pre-built templates for SAFe®, LeSS, Nexus, plus other frameworks. It is user-friendly, has a modern interface, and offers deep visibility into numerous portfolio levels and strategic business goals.

You might be interested in reading: The Complete Guide to Scaling Agile and SAFe® for Business Agility
5. Jira Align
Jira Align fuses work with program, product, and portfolio management on a large level. It aligns the agile development teams to the company goals.
Every level is interconnected, and all firm members are informed about data-driven decision-making that produces faster and quicker results. The creation process is easy since the dashboards, ratings, reports, and templates are built-in.
6. Digital.ai
Digital.ai provides VersionOne/CollabNet that makes the SAFe
®
Implementation process simple. It backs the core projects, practices, and metrics defined by SAFe
®
along with Communities of Practice and DevOps.
It clubs the epics to strategic themes and strategy to execution to ascertain if the plans are compatible with the business strategy.
7. Swift EASE
Swift EASE is a highly configurable visual planning, execution, and collaboration tool that endorses SAFe
®
at all levels. It concentrates on visual management, lean execution, and ease of use.
Swift EASE has a built-in dashboard and SAFe® metrics that assist IT governance and continuous improvement. Along with tracking threats, it also allows owners and leaders to track the high-level goals and objectives with their implementation.
8. Service Now
Service Now is a SAFe® Tool for managing digital workflows for enterprise operations. It merges scrum program boards which offer deep insights into dependencies, sprint capacity, overload, and preconfigured agile.
This is useful in viewing trends, statuses, and details of the Scrum and SAFe® teams' work. It streamlines and automates common tasks, thereby increasing efficiency.
This works best if you are a small company or a company with 1000+ employees.
9. Clarizen
Clarizen is a flexible solution that is a cloud collaborative workflow management solution. It is the only adaptive solution in the market that helps organizations convert ideas into strategies, plans, and actions to respond proactively to evolving market conditions.
It provides a clear view of your workstreams. Clarizen works best if you're a 50+ member company.
10. Spira Plan
Spira Plan is a portfolio and risk management tool used in frameworks like SAFe
®
, DAD, Nexus, Scrum of Scrums, and LeSS. It is a one-stop space to handle all baseline requirements, tasks, portfolios, and quality assurance.
You can view reports like burndown charts and velocity with the help of integrated dashboards.
Winding Up
SAFe® is the leading framework for
business agility
. Implementing it can be challenging. But, with the right technical expertise, training, and with the usage of the right tools, SAFe® transformation could be smoother.
Select the right tool to help you implement SAFe® in your organization. If you need help with it, do connect with us.
Check Our Upcoming Training
We will help you become SAFe®-qualified, enhancing your ability to develop and deliver high-quality products and apply SAFe
®
concepts on the job.
Find Our Upcoming Training