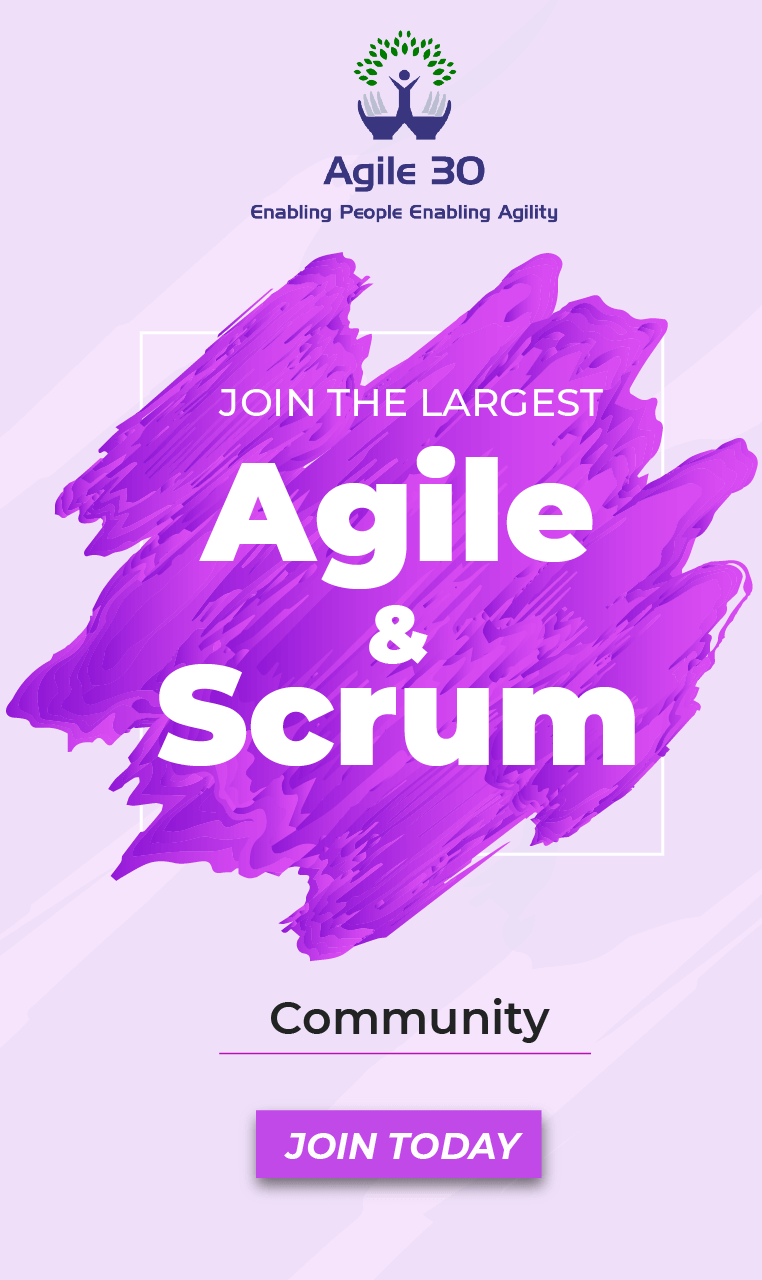 Large organizations face challenges to respond to change with speed and relative ease. Be it monitoring and control, collaboration, stakeholders onboarding, change management, and governance methods, the problems only keep increasing.
From not being able to manage inter-team dependencies to handle multiple sources of requirements to ensuring alignment between teams in both business & technical to delivering an increment or increasing value delivery, the challenges are a zillion.
But, is there a solution?
It was circa 2011 when Dean Leffingwell decided to conceptualize the Scaled Agile Framework. SAFe® is a knowledge base of proven, integrated principles, practices, and competencies for achieving business agility using Lean, Agile, Systems Thinking, and DevOps.
Firms can adopt SAFe® if they want to concentrate their efforts in scaling agile to the enterprise level, positioning the business and technical goals of the organization. Software and IT teams delivering in an agile way alone isn't enough. You need business agility.
It's when the entire organization uses Lean and agile practices to continually deliver innovative business solutions faster than the competition.
Scaling agile also helps in effective utilization of employee skills, scheduling for on-time delivery, and improving the quality of solutions. SAFe® is a framework that not only aligns team and the program level but also stays in line with the organizational strategy.
At the end of the day, all organizations want to focus on productivity, quality, time to market, and employee engagement.
But, here begs the question as an individual, how is SAFe® useful to you? Stuck?
Let us put you out of the conundrum.
37% of the organizations reported using SAFe®. This practice will only see an upward trend. This means tons of opportunities for SAFe® certified professionals.
The entry-level role in SAFe® is the SAFe® Agilist. The average salary for a SAFe® Agilist is $106k/year If you're reading this, you must be stoked as to who a SAFe® Agilist is and their roles and responsibilities.
Let's get kickstarted.
Who is a SAFe® Agilist?
A SAFe® agilist is the person responsible for Lean-Agile transformation. They implement the basics of the SAFe® framework at the primary stage of the product development journey.
A SAFe® Agilist applies Lean, Agile, and the Product Development flow principles to improve productivity, employee satisfaction, time to market, and quality.
Why SAFe® Agilist (SA)?
A SAFe® agilist has deep knowledge as to what is needed to revamp your current agile product development process and attain business agility in the organization.
They have the skills to change Agile Portfolio management into a productive organization that produces seamless value to stakeholders and customers in the shortest sustainable time to market.
Role & Responsibilities of SAFe® Agilist
The SAFe® agilist is a guide in assisting the organization and team in progressing towards business agility AND implementing, adapting, and continuous developments of SAFe® in an enterprise.
They are open to innovation and help the team in defining goals and perceptions to communicate strategic vision clearly. They experiment and convey the importance of innovation to stakeholders and teams.
SAFe® Agilists play the role of mentors by helping their team members grow in their careers by developing their expertise. This encourages them to come out of their comfort zone and deliver as per the goals, vision, and mission of the company.
Now, let's talk about the technical role and responsibilities of a SAFe® Agilist-
1. Planning and Execution of Program Increment

A SAFe® agilist has a long-term plan based on a vision to revamp the Agile Development process.


They plan and implement incremental values through Program Management.

2. Planning and Execution of Agile Release Trains

Agile Release Trains are teams for achieving a common technical and business goal.


Every ART is a team that consists of multi-functional 50-125 people that commit, plan, and execute in unison.


A SAFe® agilist ensures that planning and implementation through ARTs are done appropriately and the workflow process is organized.


They promote the principles of ARTs such as fixation of schedules, timely increment in systems, applying the synchronization, embracement of Agile mindset and SAFe® core values, face-to-face planning, innovation, and planning through inspection and adaptation.



3. Vision and Implementation of the Lean-Agile principles

Take an Economic View
Apply System Thinking
Assume Variability, Preserve Options
Build Incrementally with fast, integrated learning cycles
Base milestones on the objective evaluation of working systems
Visualize and limit WIP, reduce batch sizes, and manage queue heights
Apply cadence, synchronize with cross-domain planning
Unlock the intrinsic motivation of knowledge workers
Decentralize decision-making
Organize around value

Implementing the Lean-Agile principles into the SAFe® framework and workflow is the primary responsibility of a SAFe® agilist. Working with lean agile principles helps the SAFe® Agilist in building the Agile Portfolio management with lean budgeting.

4. Efficient and Optimized Flow of Kanban Solutions

Kanban is a preferred framework for implementing Agile and DevOps software development.


It requires real-time communication of capacity and full transparency of work. Work items are written on the board allowing team members to be aware of the progress.


The SAFe® agilist is responsible for the seamless flow of Kanban solutions. While following the Kanban solutions, a SAFe® agilist takes care that workflow is charted out and any obstacles are cleared out.



5. Develop a Collaborative, Cross-Functional, and Supportive Approach

Unhinged collaboration is the key to the growth and progress of any firm.


SAFe® agilist leads the team as an expert of the Agile framework.


SAFe® Agile teams are motivated when they share a mutual vision with a collaborative approach.
How to Get SAFe® Certified
The first step is to enroll in
Leading SAFe® Training
where you will learn the skills to lead agile transformation in your organization using SAFe® and its core principles of lean thinking and product development flow.
The 2-day training covers the following-
How to build high performing teams and create technical agility
Group teams and regroup teams around the flow value
Develop skills for supporting and executing PI Planning events and coordinating numerous Agile Release Trains (ARTs)
Significance of adopting the customer-first mindset and design thinking approach to agile product delivery
The training will help you learn the art of business agility so that you can develop a competitive edge in the market.
Who is the target audience?
The target audience for the Leading SAFe® 5.1 Certification are as follows-
CEO, CIO
Portfolio Manager, Program or Project Manager
Solution or Systems Architect
Release Train Engineer, Scrum Master
Agile Coach, Consultant, Change Agent
Team Lead, Engineer, Business Analyst
Eligibility criteria
The SAFe® agilist course has no prerequisites but the following experience would benefit-
5+ years' experience in software development, testing, business analysis, product, or project management
Experience in Scrum
Recommended reading: Tips to pass your SAFe® exam
Conclusion
SAFe® is quickly becoming the most preferred framework adopted by large-scale organizations. With benefits such as faster time to market, improvements in quality, increase in productivity, renewed employee engagement, SAFe® will grow by leaps and bounds.
SAFe® as a career is well rewarding both in terms of compensation and career growth. Becoming a SAFe® certified Agilist can propel your career to new heights.
If being a part of transformation excites you then you'll surely do well as a SAFe® agilist. Want to know but bubbling with questions?
Reach out to us and we will be glad to help you.
Find Our Upcoming Trainings