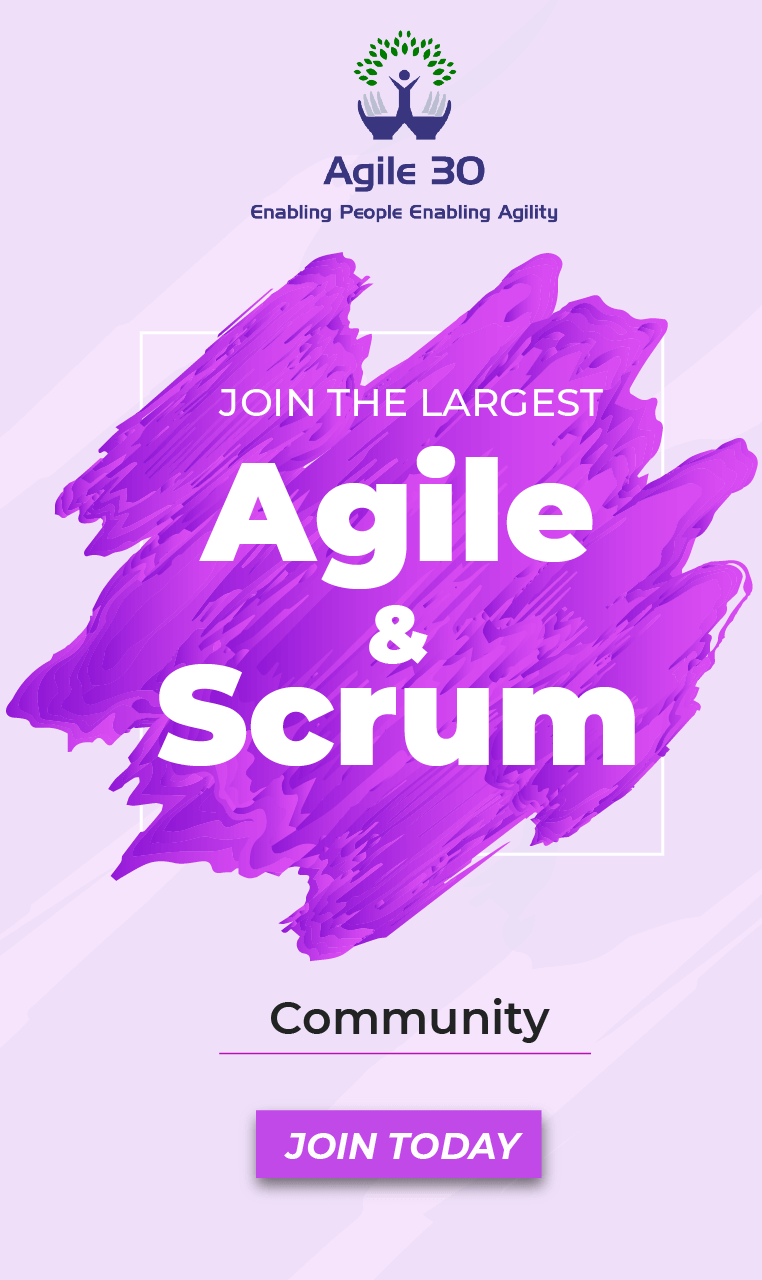 We often hear the questions (mentioned below) when someone decides to start the Agile journey or look for more valuable Agile and Scrum Certificates.
What kind of Scrum and Agile workshop is suitable for me?
Should I go for Scrum Master Training or Product Owner Training?
I am a tester and want to learn agile testing but how should I?
Is there any certificate for Architect, Developer, Tester, or Manual Tester?
Which Scrum Master Certification should I choose? CSM, PSM, or PMI-ACP?
I am working in Scrum for the last 2-3 years but now looking for the Scrum certification so which one should I go for?
Which agile and scrum certificates carry more value in the job market?
I have a working knowledge of Agile and Scrum but looking for a certificate to change jobs so which certificate will help me more?
Many more similar questions so thought of writing about them in detail. Below are my personal suggestions based on interactions with organizations and their leaders.
There are only 2 major certification authorities available but don't worry there are many fake ones as well. In fact, PMI also provides certification but they are confused by their own certificate.
Scrum Alliance is the first organization to start offering quality training and is now accepted across the world. Most popular in countries like USA, UK, Singapore and India. Attending training by an approved trainer is a must in order to earn the certificate and there are no exams for certification apart from CSM (Certified Scrum Master).
The only problem they don't have any foundation courses and all start with role-based training. Many participants come to a workshop to understand what is agile & scrum and haven't decided which role they wanted to play going forward. Good if Scrum Alliance launch a similar program to Professional Scrum Foundation (PSF) by Scrum.Org
Be careful while choosing the Scrum Alliance workshop because some of the trainers are not rated well. Below parameters can be applied while choosing.
What is the batch size? Too small batch or too big batch may not be good for learning
Teaching techniques – is it based on hands-on activities or PPT reading?
Ask questions like how this workshop is related to Scrum Role.
A workshop is a generic Scrum introduction or role-specific?
Ask for feedback if possible
Scrum.org – Ken Schwaber (co-creator of Scrum) started it after moving out from Scrum Alliance.
Very good courses and are highly rated but not as popular as Scrum Alliance
. One of the reasons for not being so popular is that Scrum.org started very late but growing very fast. Training is not mandatory in order to write the exam but is good to attend for new people.
Which one to choose? Scrum Alliance or Scrum.org?
Personally, I like Scrum.org courses but if you look at the market demand then Scrum Alliance makes sense. You don't need to explain to anyone about Certified Scrum Master (CSM), Certified Scrum Product Owner (CSPO), and Certified Scrum Developer (CSD) because these are well-known certificates and even the recruitment team understands them very well.
Scrum.Org courses like Professional Scrum Master (PSM-I), Professional Scrum Product Owner (PSPO-I), or Professional Scrum Developer (PSD-I) are also known but not as popular as Scrum Alliance especially in the market like India but very popular in Europe.
Which Scrum Certificate is suitable more for me based on my role?
If you are working as Product Manager, Project Manager, Product Owner, Proxy Product Owner, Business owner, Functional Consultant, or Senior Manager or you are responsible for P&L, Business growth, and managing large products,s, etc. then you better choose
Certified Scrum Product Owner (CSPO)
or
Professional Scrum Product Owner (PSPO-I)
. Attending the two-day workshop is enough to earn CSPO but you have to write the exam in case of PSPO and pass with 85% marks.
If you are working Scrum Master, Process Consultant, or inspired to become any of these 2 then joining a Certified Scrum Master (CSM) or Professional Scrum Master (PSM-I) is a good choice. The 2-day workshop is mandatory followed by the exam for CSM. I have not seen anyone failing in exam so don't worry. Training is not mandatory for PSM-1 but passing the PSM-1 assessment with 85% is not easy so advisable to attend the workshop.
Scrum Developer Certification
If you don't belong to any of the above categories then most likely you are either a developer, tester, consultant, team lead, test lead, architect, Salesforce developer, embedded programmer, Oracle ERP consultant, BI developer, DBA or Data Warehousing developer and if Yes then go for
Certified Scrum Developer (CSD)
or
Professional Scrum Developer (PSD-I)
.
CSD is a 5-day workshop and there is no assessment but you can choose 3 day CSD workshop if you are already CSM. PSD is assessment-based and you have to pass with 85% marks. Training is not essential for PSD but is recommended.
Oh, if you are looking for leadership, organization change, agile coach, or change agent then better to look for Large-Scale Scrum (LeSS) or Nexus Framework.
If you wanted to demonstrate scrum knowledge and experience then you may think of becoming Certified Scrum Professional (CSP) as well. No workshop but some processes with pre-requisite.
Note: - I have not mentioned anything about Scrum Study, Scaled Agile Framework (SAFe), Lean Kanban or Discipline Agile Delivery (DaD) because I am not yet sure about it or don't have much information about these.
This is a personal view and it may differ from the individual.
Find Our Upcoming Training