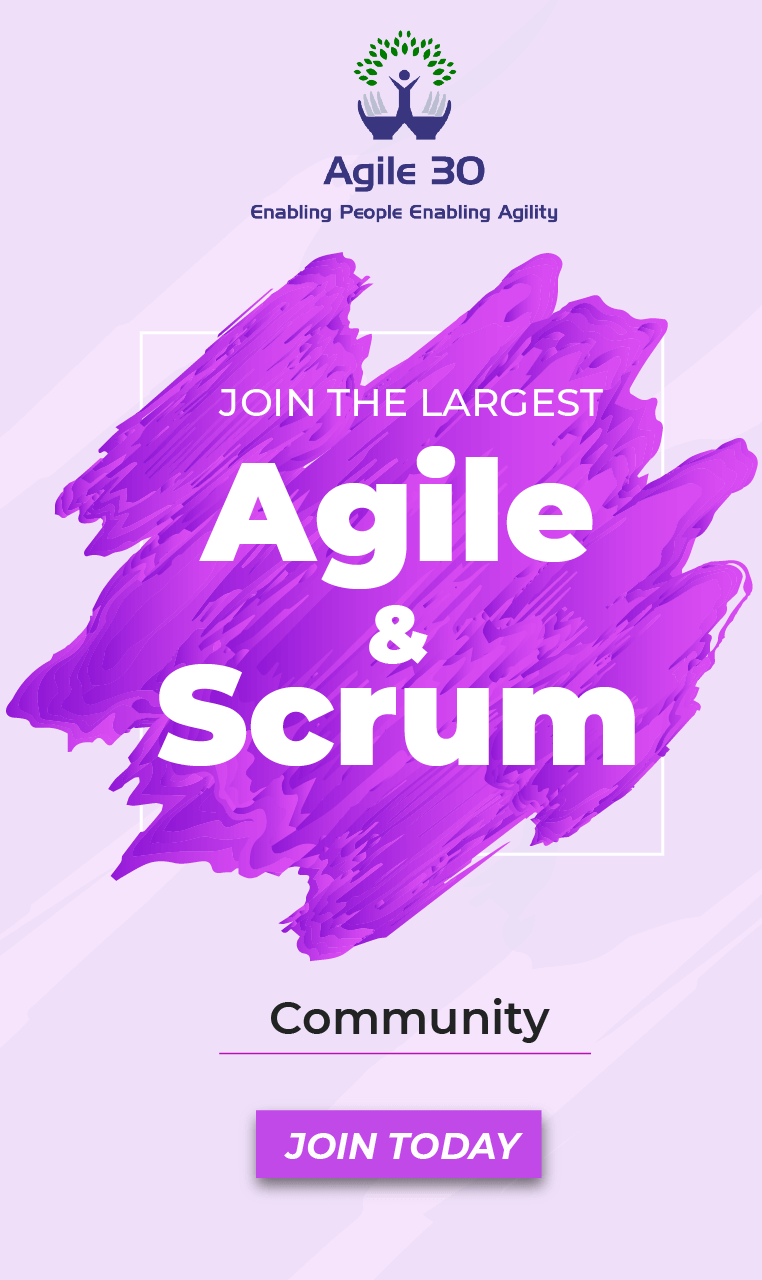 With the ever-changing IT market, its expectations, and demands, it is imperative for organizations to practice agile methods and principles. It is no exaggeration to say that Agile is the need of the hour and the market demand for agile professionals has drastically increased in the industry and this very demand sets off the need for agile certification.
Agile certifications not only boost software delivery but also ameliorate delivery predictability. This article is all you need to know about agile certification. Explore below each section in detail.
Why Agile Certifications?
Organizations across the globe are now looking out for professionals who have the required experience and agile project management certification or a certified scrum master certification from a recognized authority, making it a primary reason for becoming Agile certified. These Agile Certifications come with all benefits and help individuals during a job change or maybe scale up their career in the Agile domain.
Check out some of the advantages of having Agile certifications:
Compensations of a higher standard.

Finer Visibility.
In-par with the contemporary market trends.
Greater Credibility.
These are a few of the many benefits of pursuing agile training or enrolling in a scrum master course.
You
will have a boost in your salary, increased credibility, better visibility, and emulation of the current market trends. Before you learn about agile and scrum certifications,
learn more
about
what is agile and scrum
to understand at what stage of your career you are in and which certifications would be the best for your career trajectory.
Who Can Take Up This Agile Training / Scrum Master Training?
Explore below the potential list of professionals who can take up agile certifications / CSM certifications:
Aspiring Agile coaches
Product owners
Iteration managers
Scrum Masters
Team Leaders
Project Managers
Explore the benefits of Scrum and Agile certification:
Complete and Extensive knowledge: The CSM certification or agile certification helps you get complete and in-depth knowledge about Scrum and Agile and their practices. You will get a complete idea of the basics, foundation, and pillars of Agile and Scrum.
Change in the mindset and thinking: Developing an agile mindset is a crucial factor and agile certifications help you develop the same. Having an agile mindset plays a vital role to attain success and being self-sustained.
Assistance to deliver projects in iterations: The agile project management certifications/scrum training help you to have a clear understanding of concepts such as Sprint Backlog, Product Backlog, etc. resulting in delivering projects in iterations.
Extended relevance and marketability: Having these agile training/scrum certifications gives you practical knowledge through which you can excel in your career. You will become more marketable and relevant in your industry. Certifications are ways to prove that you have in-depth agile knowledge and an agile mindset as well.
A finer way of interaction with colleagues: Pursuing certified scrum certification/agile training brings in a lot of positive change in your work environment and in the way you interact with your peers. With your strong knowledge, you will have the potential to build and boost the core practices of Agile and Scrum.
Get hands-on knowledge about Scrum by practice: You will get hands-on knowledge about scrum, agile, and its principles by practice. Having practical knowledge about the process boosts your credibility.
Join the community of Scrum experts: O

ne of the biggest benefits of having agile certifications is the opportunity to join the community of Agile and Scrum experts. This will create a global networking window, resulting in constant guidance from experts.

Increased Sales: Having certified agile professionals who focus on customer-satisfactory results invariably increases sales in the organization. This makes way for more business and revenue to the organization meanwhile, acquiring individual career growth.
Top 5 Agile Certifications / Scrum Training:
Agile certifications and certified scrum certifications are popular but how beneficial it can be for you depends on your career trajectory. Visit the certification pages to learn if it is the right one for you. In case of any doubts, you can always reach out to us and we will be more than happy to help you.
1. Scrum.org
Scrum.org is the home of Scrum and is leading the evolution and maturity of Scrum to improve the profession of software development. Scrum.org strives to provide all of the tools and resources needed by
Scrum practitioners
to deliver value using Scrum. Scrum.org offers the below certifications for Scrum Product Owners, Scrum Masters, and Scrum Developers
.
These agile training/scrum certifications validate the
professional's knowledge of agile/scrum frameworks in real-time scenarios. Though it is not necessary to join any certification training from Scrum.org to get the certification, it is mandatory to pass the certification exam.
2. Scrum Alliance
Scrum Alliance is one of the noteworthy organizations for people who use
Scrum practices
for their projects. Scrum comprises a set of practices that are used primarily in software development for the maintenance of agile projects. The following are the three most renowned certifications offered by Scrum Alliance for
Agile Scrum Professionals-
two-day
training program for Certified Scrum Master
(CSM)
and Certified Scrum Product Owner
(CSPO)
certifications. However, Certified Scrum Developer
(CSD)
necessitates five days of training.
3. SAFe® / Scaled Agilists
Also called Scaled Agilists or SAFe Agilists; SAFe Scaled Agilists is for professionals who have more than five years of experience in software testing, and software development. This is a two-day training program. This certification course is mostly a detailed description of Lean-Agile leadership principles and also launching SAFe in Agile.
Meanwhile, a SAFe Agilist as well knows how to contribute to continuous development and also constantly maintain and release value-added software. This course is for all those aspiring professionals who wish to learn transformational skills. It is recommended to join the SAFe Agilist Course and excel in their careers.
4. Project Management Institute- Agile Certified Professional (PMI- ACP)
Offered by the Project Management Institute, the
Agile fundamentals Bootcamp (ICP) Certification Training
is one of the best project management certifications. The ICP certification is meant for those management professionals who use agile practices and methodologies in their projects. This certification concedes and upholds the real-world experience and exposure of the professional.
The Agile fundamentals course with learning objectives delves into key concepts such as adaptive planning, value-driven development, team collaboration, and frequent feedback for continuous improvement. The course also covers the history of agile, the agile manifesto, the agile principles, and some widely applied frameworks and practices. Students come away with a solid understanding of core concepts as they prepare to embark on their agile journey.
5.ICAgile
In order to succeed with agile, teams and organizations should focus first on
"being agile"
as a foundation for success in
"doing agile."
One of two Continuous Learning Certifications (CLCs) on the Agile Coaching and Facilitation track, the
ICP-ACC training
focuses primarily on the mindset, roles, and responsibilities of an Agile Coach. This workshop is unique in that it allows candidates to experience both the 'doing' and 'being' of agile coaching.
With a strong focus on stimulating real-world practical scenarios, aspiring / in transition / existing coaches will be equipped with the right skills and tools to craft powerful ways to address challenges in a better manner. Candidates will learn the underlying competencies required to be successful Agile coaches who are able to deliver team and organizational outcomes to the desired levels.
How to Choose the Best Agile Certification / Scrum Training?
We took a quick look at the most popular Agile certifications and Scrum Training. With so much information at once, it might be possible that you are baffled at the moment. Well, we get it. The dilemma involved in choosing the best agile certification can be too tricky. You can reach out to us; we can analyze your career trajectory and help you choose the best certification that can prove to be beneficial for you in the long run.
Whether you are taking agile/scrum certifications from a consultant or a training institute, ask the following questions before you enroll.
What is the batch size? Too small batch or too big batch may not be good for learning
Teaching techniques – is it based on hands-on activities or PPT reading?
Ask questions like how this workshop is related to Scrum Role.
Ask a self-question like whether this certificate will help you to learn/try something new.
A workshop is a generic Scrum introduction or role-specific?
Ask for feedback if possible.
Check Our Upcoming Training
We will help you become Scrum-qualified, enhancing your ability to develop and deliver high-quality products and apply Scrum concepts on the job.
Find Our Upcoming Training
Final Words
After all this discussion, we can easily say that various Agile certifications/scrum training assist you to improve delivery predictability and accelerate software delivery. Also, it helps in cutting down the overall cost of a project. All these agile project management certification/scrum certification courses also pave the way for you to get global recognition and stand out from the crowd.
If you don't want to apply for any of the certifications right away and want to enhance your knowledge in agile and scrum - we highly recommend you to go through these guides.