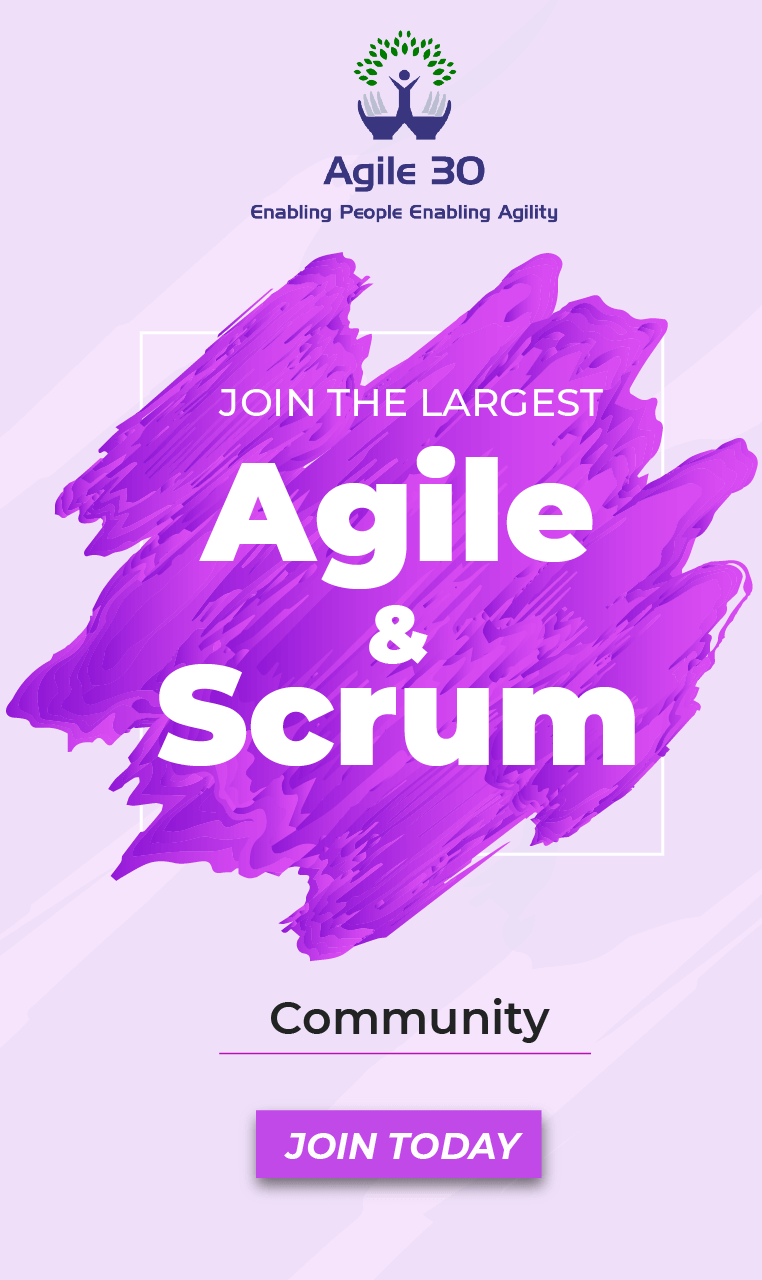 Agile is a word that was added to the corporate dictionary two decades ago and is still relevant today. The Agile adoption rate increase from 37% in 2020 to 86% in 2021 has left the business world stunned.
Amidst all the chaos, there is one designation that helps organizations realize their dream of Agile transformations. An Agile Coach! There's a lot of confusion when it comes to the roles and responsibilities of an Agile Coach. Today, we've decided to put your confusion to rest.
Let's take off the mark by studying the basics of Agile Coaching and who is an Agile Coach.
Who is an Agile Coach and what is Agile Coaching?
According to
Scrum Alliance
, An agile coach helps organizations, teams, and individuals adopt agile practices and methods while embedding agile values and mindsets.
The goal of an agile coach is to foster more effective, transparent, and cohesive teams, and to enable better outcomes, solutions, and products/services for customers.
Agile coaching is the training imparted to organizations to follow agile practices that apply at the organization-wide level.
Take baby steps to become an Agile Coach today! - Enroll in the Certified Agile Coaching (ICP-ACC) Certification Training.
Types of Agile Coach and Their Roles and Responsibilities
On the surface, an Agile Coach may seem to be of only one type. However, Agile Coaches are of three types based on their competencies and focus area.
1. Process Coach / Flow Coach: An agile process coach is someone proficient in executing the Scrum / Kanban (or any other agile method) process on multiple teams to enhance their ability to self-organize and collaborate effectively with each other.
They help them work towards a shared goal by serving as an organizer and motivators. They support their employees and teams by providing guidance that allows them to best achieve business objectives.
The responsibilities of a Process Coach include -
Teaching and mentoring Agile teams

Makes the transition smooth by teaching them to develop the agile mindset

Train Scrum Masters, Kanban Leads, and Product Owners

Train teams to adopt the agile working practices

Draft governing policies to aid agile-based practices

Determine the correct metrics to ensure a standard measurement

Enabling change in working ways

Implement Systems thinking to uncover problems

Assessing and advising the use of agile methodologies

Recommending various ways to get into a contract with vendors and customers
2. Delivery Coach / Agile Program Management:
The Delivery Agile Coach is responsible for ensuring a steady and consistent flow of business value that doesn't falter due to technical debt.
Follow Agile best practices by mentoring and taking the lead among teams in the organization to transfer knowledge to them regarding Agile frameworks.
Work with the quality, design, and product management departments of companies as well as their stakeholders to ensure alignment with business objectives.
Responsibilities of a Delivery Coach include-
Mentor teams on Agile approach to estimation, planning, and story mapping.

Facilitating superior performance at the team level

Take care of delivery hurdles

Supervising multiple teams like Scrum of Scrums, Big Room Planning, and Retrospectives

Enabling changes in new ways of working

Build Agile maturity

Coach and guide Scrum Masters

Build self-organizing teams of Agile teams

Enhance predictability of solution delivery

Interacting with stakeholders for generating business value
3. Enterprise Agile Coach:
Enterprise agility
is crucial if a business wants to keep up with the current marketplace or sustainably compete in the new one.
An enterprise agile coach is unique in that their role sits at the crossroads of several domains and has a great impact on both the strategic direction taken by a company as well as how it executes on its roadmap.
Unlike other coaching methods, when an enterprise agile coach steps into a project, they bring not just insights for individuals but also tools and processes which seamlessly integrate Agile practices with existing aspects of a given business environment.
The goal could be anything from strategic alignment across multiple departments to mitigating risk factors that might otherwise impede organizational growth and forward momentum.
Implement Systems Thinking

Interact with the whole organization system and the leaders who guide them

Forge a partnership with organizational leaders to expedite their transformation journey

Host large events/open dialog sessions to promote agility

Assessment and Suggestion Agile frameworks

Training senior management in agile practices

Advocating structural and process changes at the enterprise level

Draft enterprise policies to support agile policies

Neutralize resistance change

Business Model mentoring

Enabling changes in new ways of working

Mentoring and imparting training to Agile Coach

Supervise community practice

Impart periodic training on Agile
Become an Enterprise Agile Coach by signing up for the Enterprise Agile Coach (ICP-CAT) Certification Training
Why choose Agilemania as your training partner?
Agilemania
, a small team of like-minded Agilists, has over the last few years grown to be synonymous with exceptional services and the most trusted vendor for Agile Consulting, Training, and Advisory services in South and South-East Asia.
Agilemania was never built to be the typical consulting or services company but as a home for highly-skilled practitioners with diverse experience and a deliberate focus on helping organizations achieve hyper-performance.
The fact that multiple Agile bodies accredit the team at Agilemania is a testament to their continuous investment of time and effort in honing their skills to connect and serve their clients in the best possible ways.
Agilemania as a platform evolves out of the passion for agile and the training of the founding members for whom customer satisfaction is paramount. The coaches at Agilemania have deep expertise in driving Agile transformation with prominent companies in Banking & Insurance, Telecom, Manufacturing, Retail, Electricals, FMCG, Oil & Gas, Auditing, and the like.
We provide customized solutions for special problems. We believe every industry and company is unique, and hence there's no one-size-fits-all solution. All members of Agilemania are lifelong practitioners, and their expertise is derived from long hours of consulting experience.
The empowering hours of working with individuals and organizations willing to be part of the ground result in marvelous transformation. The time and investment to formally train in coaching, mentoring, and leadership models set us apart. Agile Manifesto is the base, and as it reads, we believe in doing and helping others learn to do it.
Since its inception, Agilemania has come a long way by becoming the trusted partner for 100s of organizations and 1000s of individuals. Another feather in the cap is the 4.9 Trustpilot training for Agilemania and the coaches.
Conclusion
Now that you know who is an Agile coach and the types of Agile coaches and their responsibilities, it's easier to decide on a career path.
Do your research and decide whether you want to become an Agile process coach, Delivery Agile Coach, and Enterprise Agile Coach. Have any doubts? Ping us at connect@agilemania.com.
Find Our Upcoming Training