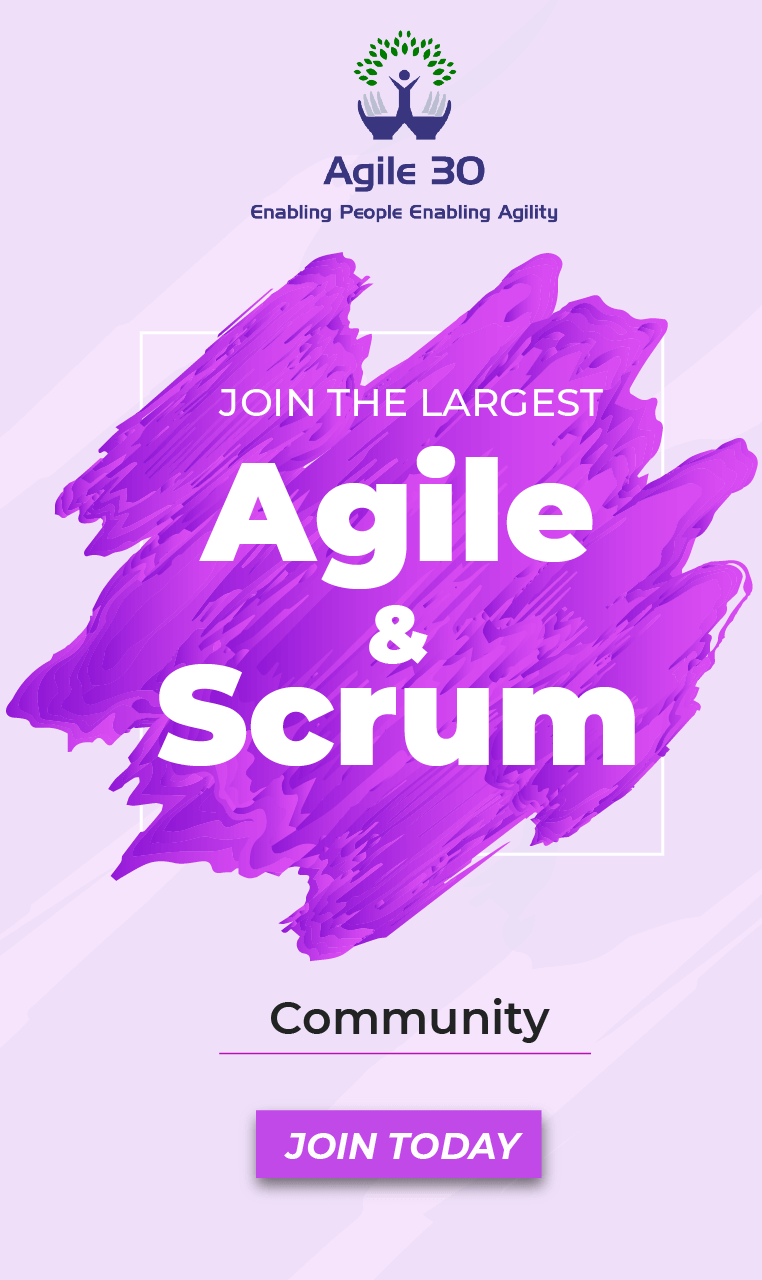 Often, we encounter questions such as-
How are organizations transforming in the name of agile?
What patterns have you seen so far?
Which one works better? Explore my experience on this in the briefing below:
Educate employees:
It is essential to educate the employees on agile related approach and letting them decide what they want to do; meanwhile creating a sense of urgency for change. Also, if necessary, hiring a professional for training purposes for a short period. Though this works in the long run, it takes time and initial resistance and conflict are inevitable.
Well, who chooses this? Companies that are financially stable and senior management that has trust in their employees considering the track records for similar scenarios in the past. In this structure, leaders are confident and employees are willing to learn and grow.
Hire a consulting company
Hiring a consulting agency/company (preferably a massive one) and asking them to
transform into an agile
way of working over a period of six-twelve months. Most consulting companies will rename previous decks and share them with a new client. Plausibly, the organization will have Squad, Tribe and Chapter with an agile playbook.
Though everyone knows well about Most Valuable Player (MVP), Customer Journey Map, and Design thinking, they often remain clueless about the way it needs to be executed. There is no one to listen to and take action for complaints from everyone. The structure gets copied from Spotify or similar to Spotify.
It works until consultants are around but only on papers as they are smart enough to present changes and blame employees. Usually, consulting companies run pilots and handover a book to further transform themselves. Although they want to stay longer, companies tend to run out of budget during the pilot.
Who chooses this?
Companies struggling to make the decision themselves chose this. The lack of leadership skills results in preferring to play
SAFe® Agilist
. Having a big name helps in dealing with various resistances for senior management.
Start with SAFe®
Starting from wherever you are without bringing a drastic change is the agenda for SAFe®. So far, one of the simple steps is to hire a consultant who defines Value Stream, launch Agile Release Train and work as RTE for quite some time. Most discussions happened around roles and responsibilities as everyone seems clueless in beginning about which role is bigger in the big diagram?
A few feel it is not working after 3-4 Agile Release Train (ART)s and become anti-SAFe® and start looking for Certified LeSS Practitioner. A Few more prefer to continue even they don't get the desired outcome as they have invested a lot. Nevertheless, many also claim success with SAFe® and have written case studies.
Who chooses this?
This can get a little controversial. You find most of the companies practising SAFe® which makes it difficult for concluding who isn't doing it. Whilst I worked for a company as a coach for LeSS adoption, a bigger part of the same company was implementing SAFe®.
Common patterns are
The company has multiple vendors and old contracting models that cannot be easily changed. Thus, it is a better idea to govern with SAFe® as everyone will be part of ART.
Though Scrum is good for a single team or pilot, going forward it is advisable to do SAFe® for expansion.
The vendor as a SAFe® partner includes SAFe® based delivery to the customer.
Since the company has both software and hardware products, Scrum may not be viable as it cannot produce increments every 2 weeks. Hence, SAFe®.
Start with LeSS
When companies start with WHY and invest in defining WHAT success means, such discussions lead to LeSS or LeSS like approach by shifting from a program-based approach to a product mindset. This is hard and often starts with defining the definition of the product.
Usually, it begins with one product however, later many small products merge to become one large product. A crucial factor is to have autonomous feature teams, decentralized decision making, one PO and Estimating Product Backlog per product.
Even so, moving from component teams to feature teams does take time. LeSS is about simplifying the organization rather than adding something new. It is a brilliant framework, nonetheless, it needs a competent coach.
Who chooses this?
Well, in my experience, it's in these three cases:
In the first case, my suggestion was based on the need when 5 teams were working separately on five sub-products. They faced challenges in alignment and priority. In the second case, it was proposed and initiated by another LeSS coach while I joined him later to work with a few teams.
The third case is similar to the first one. I think in most cases, the external coaches have suggested based on the need. Especially when they hire a coach, not through consulting companies. If your experience is similar or different from mine, I would be very interested to hear from you!