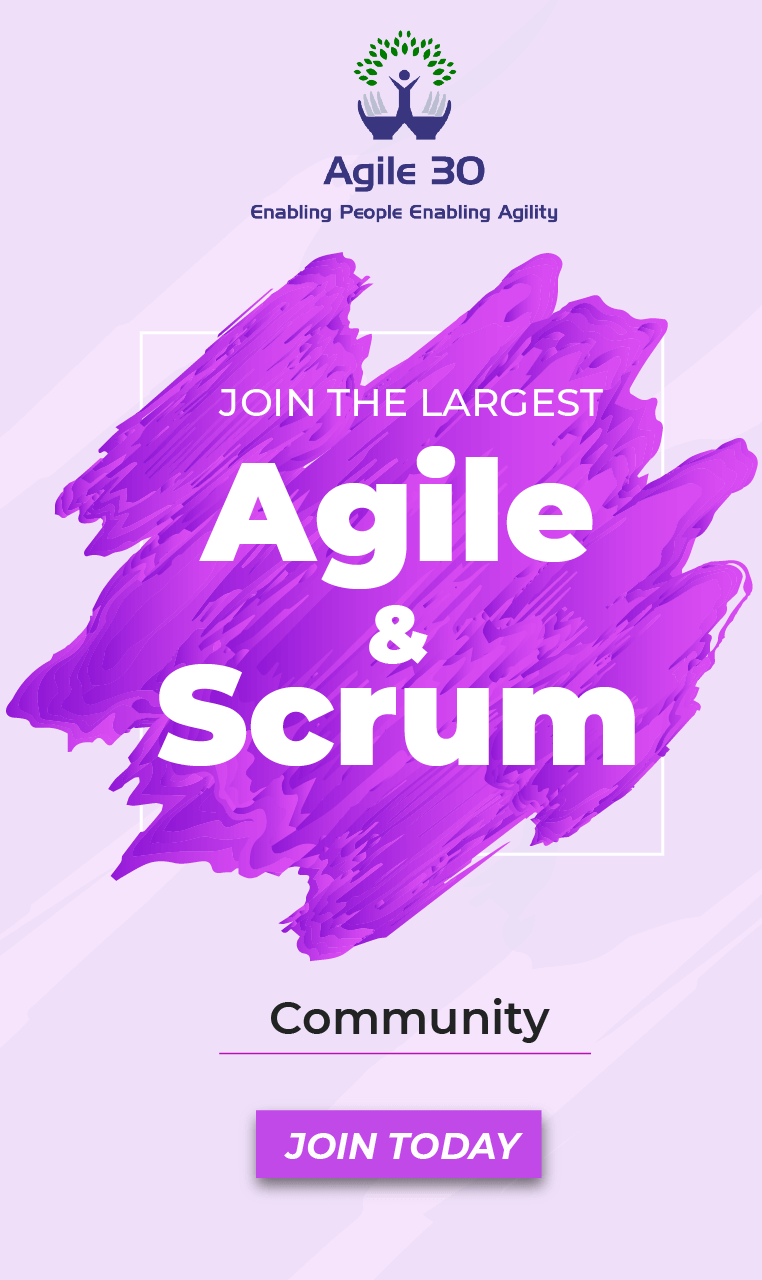 We at Agilemania deliver coaching and training in global leadership skills and agile competencies to business owners, managers, and executives of companies trading in national and international marketplaces. Our Principal Consultant Mr. Naveen Kumar Singh with over 22+ years of experience has helped hundreds of businesses and leaders to be agile and more importantly to stay agile. Here is how he thinks about agile training and certifications.
About Naveen Kumar Singh
Naveen Kumar Singh is a Consultant than a coach as he focuses more on organization design, product & service delivery and associated business values over people mindset, culture and behaviour. He does understand good people and culture will improve delivery and business value. But he chooses to work on organization design, process enablement and associated business value (mostly top-down approach) than working with people and teams to improve culture, behaviour, and mindset.
His professional credentials include:
SAFe Program Consultant from Scaled Agile
PMI - Agile Certified Practitioner from PMI
PMP from PMI
Lean Six Sigma Black Belt
And many more…
He can be reached at
naveen@agilemania.com
Dilemma For Me
I get plenty of calls to check how to take assessments and clear them without attending training? I do whatever best can do to support them and always struggled to understand the intent and found it equally difficult to ask what they will do with just a certificate. I haven't yet mastered the art of asking this genuine question and being misunderstood for an attempt at selling the training.
I can't blame them for because I am a trainer by profession.
The genuine intent is to convey the message that clearing an assessment is of no value for real value is in the learning. Attempt to do this were unsuccessful and resulted in responses that weren't positive and at times I lost connections or people blocking me. It is not that I am afraid of losing those people but the inability to bring about a change in the way their way of thinking and to help them better.
Here are some examples of what you miss by not attending the training. You passed Professional Agile Leadership (PAL-E) certification but what you learned in this process?
Did you learn as a leader where and what to focus to bring change? How to measure your team maturity on agile to guide them further? How do you help your team to do the job better by changing your behavior? Have you prepared your checklist for the dos and don'ts? You passed Professional Scrum Developer (PSD) certification but did you learn Test Driven Development? How about Specification by examples, Behavior Driven Development and DevOps?
Why you should care about flow based on Kanban? Same applies to PSPO, PSM, PSM II, and other similar certifications. I understand Scrum.org gives you this opportunity but that's their model and I am not here to question it but then, do you see value in buying a certificate by paying $150 or $200?
These exams are the same and purely based on the Scrum Guide. Some straight questions and some scenario-based. Those scenarios and contexts are again based on an individual's experiences and may not be relevant in your context.
Dilemma For You
We know, you are thinking that why to waste time and money attending training when you know Scrum? Why not take an assessment and get certified? Maybe you are right but if you know Scrum then why do you need a certificate? Is it only to test your knowledge or is there something more?
Do you think why to spend more when you can get a certificate at a cheaper cost? Some buy these certificates because corporate ask for it or mention it in job postings thus forcing them to get a certificate whatever easy way they can. But again, is this piece of paper the best investment of your hard-earned money? Think about it and have an open discussion around it.
What I am doing
Time to walk the talk and to help you see what you have missed or can miss in this process. I am running free training for you if you belong to any of the below categories.
You have already passed the exam without training
You have attended any of Agilemania training (PSM, PSPO, PSD or PAL-E)
You have already enrolled for upcoming Agilemania training (PSM, PSPO or SAFe)
You are a member of Agile 30 community
We are running below training in Bangalore at no cost. You have to buy a seat paying INR 3000 that will be refunded on the last day of training. If you cancel or don't turn up then I will not refund your money.
Find Our Upcoming Trainings