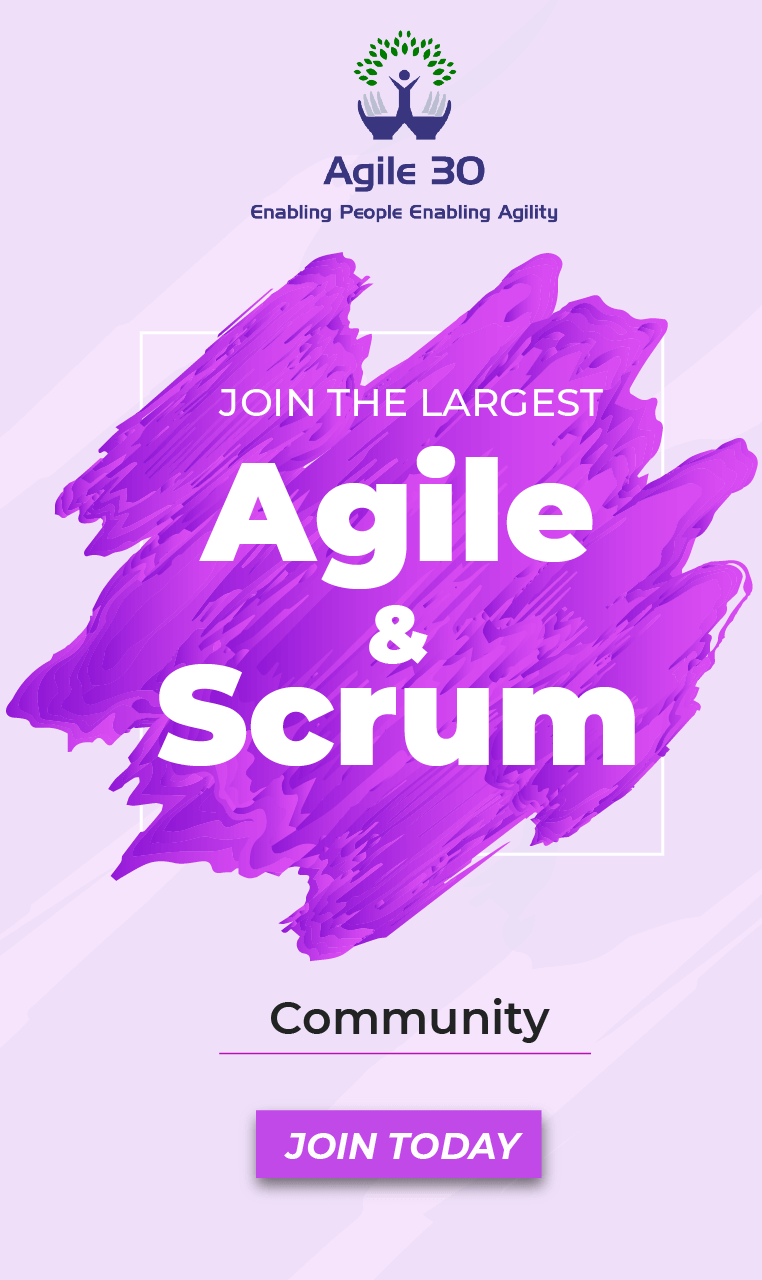 The COVID-19 pandemic has affected every business out there. Some businesses struggled to stay afloat. Some were able to thrive better than others. During this challenging time, brands like Amazon, Netflix, Zoom, Uber Eats, and DoorDash skyrocketed their business. As of a recent stat, DoorDash hiked its revenue by 226%.
Why did brands like Amazon, DoorDash, and Zoom increase revenue when most businesses failed to bloom? To add on top of this, even our company Agilemania did very well, and year-to-year revenue growth in the last two years is more than 200%.
The answer is these brands perfectly handled the sudden market change. They focused on their customers and quickly responded to their pain points. Simply put, if you want to thrive in a rapidly changing market, you must manage abrupt change. As per a survey of global consumers, 58% of people said they remembered a brand that quickly pivoted. But unfortunately, only 36% of CEOs believe their brand can respond to transformative change.
It is where Agile comes in.
When the world of marketing, technology, and business is changing every day, Agile makes it easier to handle change. Agile focuses on strategically completing projects in short sprints than the traditional marketing approach. It encourages marketers to accept change, understand customer needs, and handle priorities accordingly.
Adopting agile as your marketing approach can help you skyrocket your business. But don't believe us; listen to the 84% of the agile marketers who said agile was important in navigating 2020.
But, a lack of training or knowledge about the agile approach will take you nowhere. That's why we've shared how to get started with agile marketing in 2023 with transparent processes and examples. So, keep on reading to do marketing in an agile way!
What is Agile Marketing
Agile marketing is an approach that follows the principles of agile (which is mainly used in software development). It applies an agile approach in marketing to manage marketing projects at a faster pace and deliver quality results.
And to successfully use the agile marketing approach, you have to streamline your organizational workflows, communication, projects, work process, and overall team structure. You need to educate your employees with agile principles to form an agile marketing team. Your marketing team can quickly respond to market changes, provide better work, and miss fewer deadlines with Agile.
You can develop marketing campaigns and projects using sprints or iterations in agile marketing. As per the agile approach, a sprint is a fixed and short timeline that your team follows to complete a planned work project.
The approach of agile marketing is completely different from traditional marketing. Agile marketing mostly focuses on customer engagement and transparency. On the other hand, traditional marketing is company-focused. The agile marketing approach follows short cycles to accomplish a business goal. While traditional marketing mainly follows long-term strategies.
With an agile marketing approach, your team will learn to embrace failure. This will help them to take lessons from their mistakes and make improvements to get better in the future.
According to BCG, agile marketing is one of the seven emerging capabilities which helps marketing teams avoid falling behind their competitors.
However, it takes work to adopt the agile mindset. First, your team members have to understand the core values of agile to switch the marketing approach. To understand the agile marketing approach, let's jump into the process of agile marketing.
The Process of Agile Marketing
Before choosing any marketing approach, always remember that one size doesn't fit all. For example, some businesses pick traditional marketing, while some use agile. In short, whatever marketing approach you consider, make sure it sticks to your business goal. According to Forbes, marketing teams who choose agile are 3 times more likely to grow their market share.
Scrum framework and Kanban method are the most preferred approaches for the agile marketing team. Let's explore what Scrum and Kanban are all about.
Scrum
The scrum framework encourages marketing teams to work in shorter sprints. A sprint continues for one week to one month. You can break a campaign into multiple smaller increments according to the value hypothesis.
Each sprint delivers small projects/campaigns known as increments, and each small project can be assembled into a larger project. However, an agile team must stick to its goal until the sprint ends. In scrum, there is three key accountability:
Scrum Master: Scrum Master is responsible for the implementation and adoption of the Scrum framework. They facilitate meetings, help team members, and eliminate roadblocks using the scrum framework.
Product Owner: The product owner is responsible for ensuring the project or work process is conducted correctly. They have to collaborate with the customers, stakeholders, and everyone on the team to deliver a quality product after each sprint. The Product Owner is there to maximize the value of work done by the team.
Scrum Team: The scrum team is a collaborative and cross-functional team. Each member of the scrum team has unique skill sets to offer. They communicate well and work efficiently to meet the project goals after every sprint.
Kanban
Kanban is a lean approach that uses visual cues to measure the progress of a project. For example, some marketing teams use colored sticky notes on a whiteboard as a visualization tool. Kanban is made of three components: visualizing workflow, setting WIP limits, and meeting cadences.
Kanban uses a board to measure the work progress. A simple Kanban board has three columns or cards: To Do, Doing, and Done. However, if your marketing project is complex and you need to visualize your workflow, you can add more columns.
For example, if you're a social media manager and need to plan your social media content, you can list the task on the To-Do card. Then, as the content planning process is being completed, you can move the to-do card into the Doing column. So, if your marketing team looks at the Kanban board, they'll know their work status. They can gauge how the work progresses and what they can do more.
Develop Your Agile Marketing Team
Based on the framework, build your agile marketing team. If an uncertain situation occurs, they have to adapt accordingly. Your team should do everything from lead generation to customer experience. So, your agile team should be adaptable in nature.
Also, your team members have to be curious, cross-functional, and entrepreneurial. These skill sets will help them take ownership, plan and prioritize project tasks, and develop ideas to deliver quality results. It will also bring agility to your marketing team.
Excellent communication is another important component of an agile marketing team. Your team must have proper communication for the speedy execution of tasks and work collaboratively. You can encourage them to use different communication tools to stay on the same page and successfully achieve business goals together, like a slack channel.
Scrum Events
For building a self-organized agile team, regular scrum meetings are crucial. You should arrange scrum meetings on a daily to adjust the plan. The main goal of these meetings is to discuss the project, issues, and roadblocks in front of your entire agile team. In scrum meetings, your team members will get the chance to communicate with each member about the project's progress. They can also share their ideas and feedback for project development.
Are you curious to know the benefits of adopting agile for your business or marketing team? Read on!
The Benefits of Agile Marketing
Successful marketing is the key to winning loyal customers and driving sales. In today's business world, marketing requirements are becoming challenging and complex. It's difficult to achieve your business goal with a traditional marketing approach.
According to a study, Agile firms generate 30% higher profits and grow revenue by 37% more than non-agile organizations. So, it's needless to say that agile marketing comes with some valuable benefits. Still, if you don't realize the value of agile, here we've compiled a few benefits to adopting agile for your organization.
Resolve Problem Faster
Imagine you've been working on a project for more than a week. But, just before completing the work, you discover you have missed essential work. It's frustrating, right?
Well, this is where agile marketing can help you. The main value or core principle of agile is to maintain clear communication between team members at each project step. That's why with an agile approach, you can resolve any issue sooner.
Continuous Growth
Agile marketing is driven by analytics and data. It will help you create marketing strategies backed by data. You can determine what areas need improvement and drive growth by collecting real-time data.
Manage Changing Priorities
As we said earlier, today's marketing world is changing rapidly. You have to adapt to this change accordingly. With agile, your team can focus on the end goal and break it into small projects. Now small projects let you re-prioritize and prioritize tasks as needed. So with agile, you can efficiently manage changing priorities.
To truly reap the benefits of agile, you must focus on fulfilling customer needs and expectations. The digital marketing team at Agilemania has embraced agility and worked in 2 weeks of the sprint to deliver value and validate the hypothesis. Contact us if you want to know how we do it or write to our Mentor - Naveen Kumar Singh.
Wrapping Up,
To sum it up, agile marketing can help you deliver high-quality results at a fast pace. However, you must know that to adapt to an agile approach. First, you have to understand the principles of agile. Also, you need to encourage your team members to practice the traits of agile to bring better results.
Find Our Upcoming Training