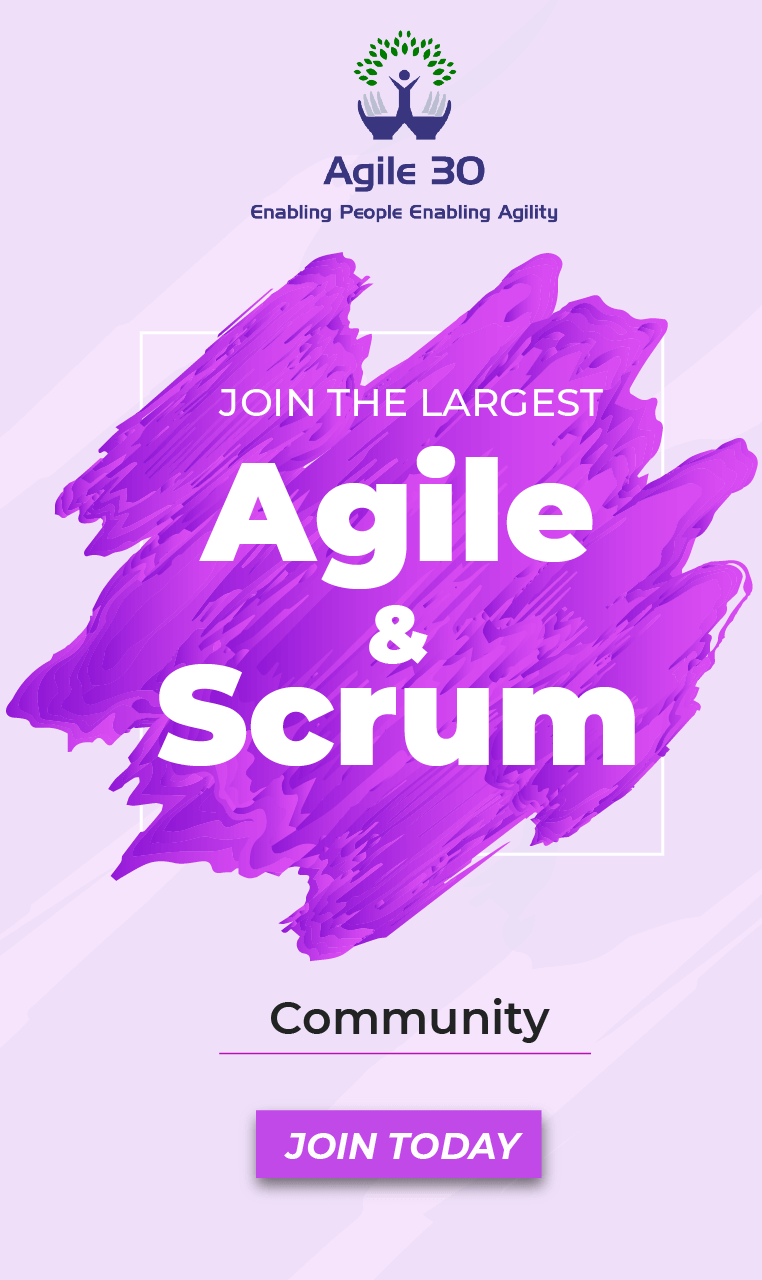 Scrum is a collaborative and iterative framework for managing complex projects that can be challenging to execute, given its fast-paced nature and frequent changes in requirements. Scrum emphasizes teamwork, accountability, and iterative progress toward a well-defined goal. Scrum practices include a set of events, artifacts, and roles for efficient project delivery.
A scrum team has three accountabilities (commonly known as roles) - Developers, Product Owners, and Scrum Masters. Scrum master plays a crucial role in the successful implementation of Scrum. They have a specific job to support other team members and ensure projects run smoothly. But what exactly does that mean, and how do you become a Scrum master?
And what exactly is a Scrum master's role in an organization? Keep reading to learn more about this essential role in your company's software development team.
Who is a Scrum Master?
A Scrum Master is a facilitator who helps a Scrum team to self-organize, collaborate, and continuously improve. The Scrum Master is not a project manager; instead, s/he is a coach and servant-leader who helps the team to stay focused on their goals and to improve their process. The Scrum Master ensures that the team adheres to the Scrum process and helps the team resolve any impediments.
They also work with the product owner to help them prioritize the backlog and ensure the team has the information they need to succeed. A Scrum Master is a person who helps run projects using the Scrum framework. The job description for the role varies depending on the company and industry, but it's generally focused on providing input that helps the project stay on track. The Scrum Master is a key member of the Scrum team, and their role is essential to the team's success.
If you are preparing for a Scrum Master interview and it is around the corner, you must read our guide to scrum master interview questions and answers.
A Comprehensive Comparison of Scrum Master vs. Project Manager
At first glance, it may seem like these roles are interchangeable. In reality, there are fundamental differences between a Scrum Master and a project manager that cannot be overlooked. The fundamental difference between the two roles is based on their focus.
Scrum Masters are responsible for leading and guiding the teams of software developers that work on projects using the Scrum Framework.
Project managers manage a project (and its team) from start to finish — including planning, budgeting, recruiting, assigning tasks, and ensuring deadlines are met.
The project manager holds the upper hand regarding the direction of a company's resources and time. A good project manager will have their team working in sync and dedicated to making their project successful. On the other hand, a good Scrum Master will be able to inspire their team to focus on the project at hand while also keeping it grounded by creating trust among team members.
To learn more about the difference between the Scrum Master and Project Manager, you can read our article: Scrum Master vs. Project Manager.
Roles and Responsibilities of the Scrum Master
The Scrum Master ensures that the Scrum Process is followed and that the team adheres to the
Scrum values
. The Scrum Master is the team's facilitator and ensures that the team can work together effectively. There are many responsibilities of a scrum master that fall under this role, but here are some of the most important ones:
Ensuring that the product owner is aware of any roadblocks and can make decisions about them
Facilitating daily stand-up meetings with the team
Ensuring that artifacts are created and updated on a regular basis
Removing impediments to progress
Providing support to the team during sprint reviews and retrospectives
Providing feedback to the team
Maintaining an up-to-date task board
Providing status updates to stakeholders
Facilitating team self-organization and change management
Guaranteeing that the team stays focused on their goals throughout each Sprint
Scrum Master is key in the scrum framework and helps the team succeed. The Scrum Master makes sure that the team follows the Scrum process effectively.
Furthermore, if these points got you wondering what is a scrum master salary? Then we got you covered.
How to Become a Certified Scrum Master
The Scrum Master is a critical role in any organization that uses Scrum. Without a well-trained Scrum Master, teams will struggle to produce high-quality products and deliver them on time. They are instrumental in ensuring that a business adopts the Agile methodology successfully. Certified
Scrum Master demonstrates their mastery of the most important Scrum concepts, giving them a significant advantage over those without certification.
But how do you become a certified Scrum Master? It's simpler than you think – let's get reading. If you are wondering what a scrum master certification is and how to proceed, your search is over. The below-mentioned courses can help you land your dream job as a scrum master.
Professional Scrum Master (PSM-I) Certification Training
This
Professional Scrum Master Tech-I training program
combines instructions and team-based exercises developed specifically for Scrum enthusiasts. This beginner-level certification demonstrates a fundamental level of Scrum mastery in the industry. This course is built off of top-notch Professional Scrum Master Training.
It educates you on Agile working methodologies' philosophies, frameworks, and techniques. It is all about building your knowledge, skills, and experience to develop a complete understanding of the role of Scrum Master. Agilemania is a proven path to improve the effectiveness of your scrum teams. It contributes towards implementing Scrum and agile software development methods in your organization more efficiently.
Advanced Professional Scrum Master (PSM-II) Certification Training
The
Professional Scrum Master™ level II (PSM II)
is a rigorous 2-day program that will teach you advanced scrum skills, tools, and techniques. This training is designed for experienced Scrum practitioners with at least one year of scrum management experience, ready to move into a leadership role or add new skills to their current career path.
This training gives you an opportunity to learn new skills and enhance the existing ones. Getting good at Scrum is no easy task – especially if you're starting. However, with this Certified Professional Scrum Master™ II course, you'll definitely have a leg up on those who've been doing it for years!
Are You Ready to Be a Successful Scrum Master?
The Scrum Master is one of the most important roles on any Scrum team, and a team's success can depend on the experience and effectiveness of their Scrum Master. Becoming a certified Scrum Master is an important step toward helping your team become more successful.
Not only does it demonstrates your mastery of Scrum, but it also shows your commitment to your career. If you're interested in becoming a certified Scrum master, we recommend enrolling in an accredited Scrum Masters Training Course at Agilemania. This will help you better understand the Scrum framework and how to apply it to your business.
Find Our Upcoming Training