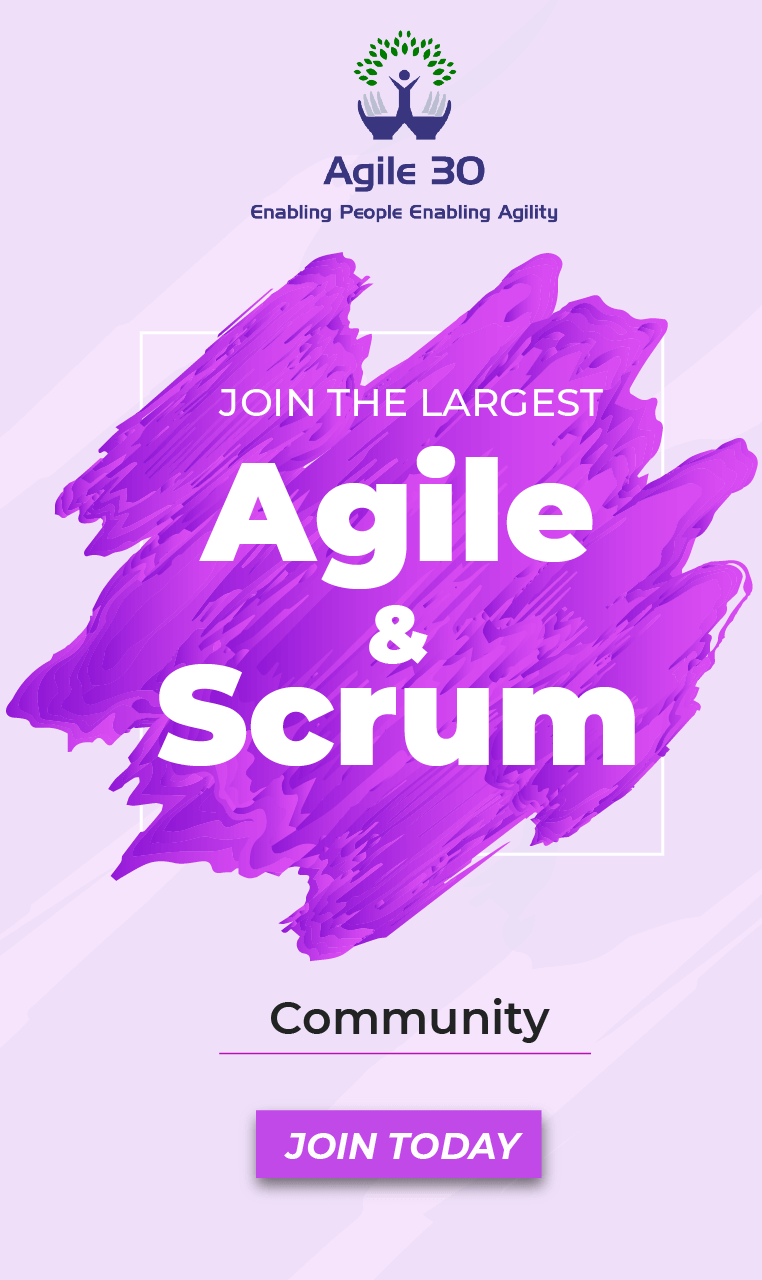 You might have heard the term 'Sprint goal'. It certainly has sparked a lot of interest in scrum teams.
While there is so much information available, organizations are failing to draft the perfect sprint goal. The success of a sprint depends on how realistic and attainable the sprint goal which would be the theme of today's blog post.
If you're someone whose sprint goal is not up to the mark and need help, then there are advantages to using a sprint goal.
What is a Sprint Goal?
Sprint Goal is a critical synopsis of the goal decided by the
Product Owner
to achieve during the upcoming sprint better explained by the product backlog items.
A Sprint Goal typically focuses on -
Experimenting with assumptions relating to bigger development projects

Handle risks by resolving issues, modifying and adding architecture components

Develop new features and add new functionality as requested by customers
The Right Way to Define a Sprint Goal
A sprint goal should be specific, time-based, and relevant. Every sprint is defined by a set of goals that serve to measure the project and refine the next steps based on a user-centered design process, e.g. create a new feature or two, work on improving existing features, etc.
The sprint goal should be different for the primary sprint and the later sprints-
The purpose of the initial sprint should be to improve user experience. To determine the right goal, you need to decide which risk might have consequences that might be hard to repair.

The focus of the subsequent sprints must be to produce a potentially releasable increment.
Nothing is foolproof. Sprint goals will be subjected to failure. Fail first and learn fast should be your motto.
Learn to create effective sprint goals- Register for the PSPO Certification Training now
Importance of Sprint Goals
Sprint goals can't be overlooked and they are important for the following reasons-
The development team needs to be given some time each day to determine how they can improve on meeting the sprint goal. By talking about it daily, you'll make sure that the individuals involved are always brainstorming how to be more efficient and productive in accomplishing their goals at hand.

The sprint goal provides a purpose for building the software. At the end of each sprint, the development team should have achieved something of significance. This will be used by customers in production and should remain in line with the overall goals of the project/product as well as what was accomplished during previous sprints.

Establishing sprint goals helps the development team stay focused, which makes it simpler to know what's coming up next in the project timeline.

A sprint goal helps accelerate progress on a high-value piece of work by encouraging everyone to focus on the same target. This shared vision builds commitment and consensus in a team for

sprint planning

.

A sprint goal helps the product owner devise a product roadmap and provide details used in the creation of the product roadmap. In an Agile setting, the product owner is encouraged to focus on one feature or idea at a time rather than try to plan out every issue and potentiality beforehand.

The Sprint goal helps all the key stakeholders to understand the purpose of the sprint.

With a sprint goal, the decision-making process is more rational and not based on assumptions.
You might be interested in reading: What is a Sprint in Scrum?
Advantages of having a Sprint Goal
What are the positives of having a sprint goal?
Call it advantages or benefits, everything has them and so does having a sprint goal. Here are the following advantages of having a sprint goal-
1. Endorses prioritization: By using a shared sprint goal, the entire scrum team can work towards identifying which epics and stories they should work on first in the next cycle. A sprint goal is a priority that spans multiple stories or epics, making it possible to order these based on their contribution to this particular goal.
2. Enables focus and teamwork: Sprint goals are what drive teams in a sprint, and they serve as that shared baseline that helps to develop motivation and excitement within the team. They activate team focus and team alignment.
When you're setting your sprint goals and discussing them with your team, specifically make sure that everyone is participating in the same conversation because if there aren't, then you're missing out on the benefits of being on the same page.
3. Gather important feedback: If a sprint goal is worth its salt, then it will help facilitate the right feedback. If it's to evaluate user experience for example, then we want to solicit feedback from actual users.
This is why user representatives should show up at the sprint review meeting (where users are invited to see what you've been working on).
But if the goal is to reduce technical risk by evaluating multiple tools for application code, then it might be better to talk with developers and architects from other teams about your solution.
4. Encourages stakeholder communication: If a team does not have a sprint goal, it can be difficult for people to analyze the feedback they have gathered from potential users. If different dashboards are being used, a lot of time is spent trying to figure out which dashboard relates and relates in what way each story on the backlog should go.
Since it's hard to find the correlation between stories and dashboards, it's often tough to understand if the product with the right feature set is being built.
You might be interested in reading: 5 Dos and Don'ts during the Sprint Planning
Common Sprint Goal Problems and Ways to Resolve Them
Sprint goals might seem trivial but they are not to be overlooked. Here are the following reasons why Sprint's goals are important-
1. Sprint goal is unrealistic: The first mistake that many teams make is to stuff too many tasks in one sprint. This always leads to failure. Stop adding too many tasks to the sprint as this will affect your velocity and the ability to deliver consistently.
2. The Sprint goal is non-specific: The sprint goal shouldn't be accurate. It should fulfill the SMART criteria i.e. specific, measurable, attainable, realistic, and time-bound.
If the sprint goal isn't understood by all team members, it should be changed. You should be able to know how a sprint goal is accomplished.
3. Team overlooks the sprint goal during the sprint: The team often if not always forgets the sprint goal that needs to be accomplished. Write the sprint goal where it is visible to everybody. This will ensure that the team is reminded of it every time when they work.
4. Sprint goal is not business-oriented: Sprint goals will just remain a metric unless they are business or user-driven. The team will not be keen on working towards achieving the sprint goal if it provides monetary value.
Meaningless sprint goals increase the cost of production and add unwanted risks. Self-introspect and ask your team what will your user do once this feature is released. Your aim should be to gather feedback from the end users at the onset from team members, product owners, and customer advocates.
How to create a realistic Sprint Goal
There are three steps you need to consider before creating a sprint goal
Why do we need a sprint?

How can I achieve all my goals?

How does one know when a goal is achieved?
Create a document that articulates the sprint goal.
1. Header: There are different kinds of goals, and they can apply to various things. For example, a sprint goal applies to a specific sprint or iteration, whereas project goals apply to the product as a whole and may span multiple sprints.
2. The goal: The goal section highlights what you're trying to achieve by choosing that sprint. The goals for each sprint are determined based on your project's limitations and restrictions, pending items from the product backlog, feature tests, and market research.

3. Deciding the method: Depending on the product and the goal, there are several different methods for creating a product increment. For example, you may choose to create a paper prototype in order to iterate faster or perform a usability test in order to reduce risk during development. Another viable option is to define compliance criteria that support security or other business objectives when planning testing activities.
4. Metrics: The metrics section also answers a question whose answer is vital to defining the goal: "How can you know whether or not you've accomplished your goal?"
You might decide that getting over two-thirds of stakeholders to approve the new feature in your product demo is a good way of checking if the funding goal has been achieved.
Wrapping Up
Sprint's goal has its benefits and challenges. If not done right, the sprint goal will not be as helpful as it should be. Read the importance and the right way to create the sprint goal so that your Scrum team realizes its value.