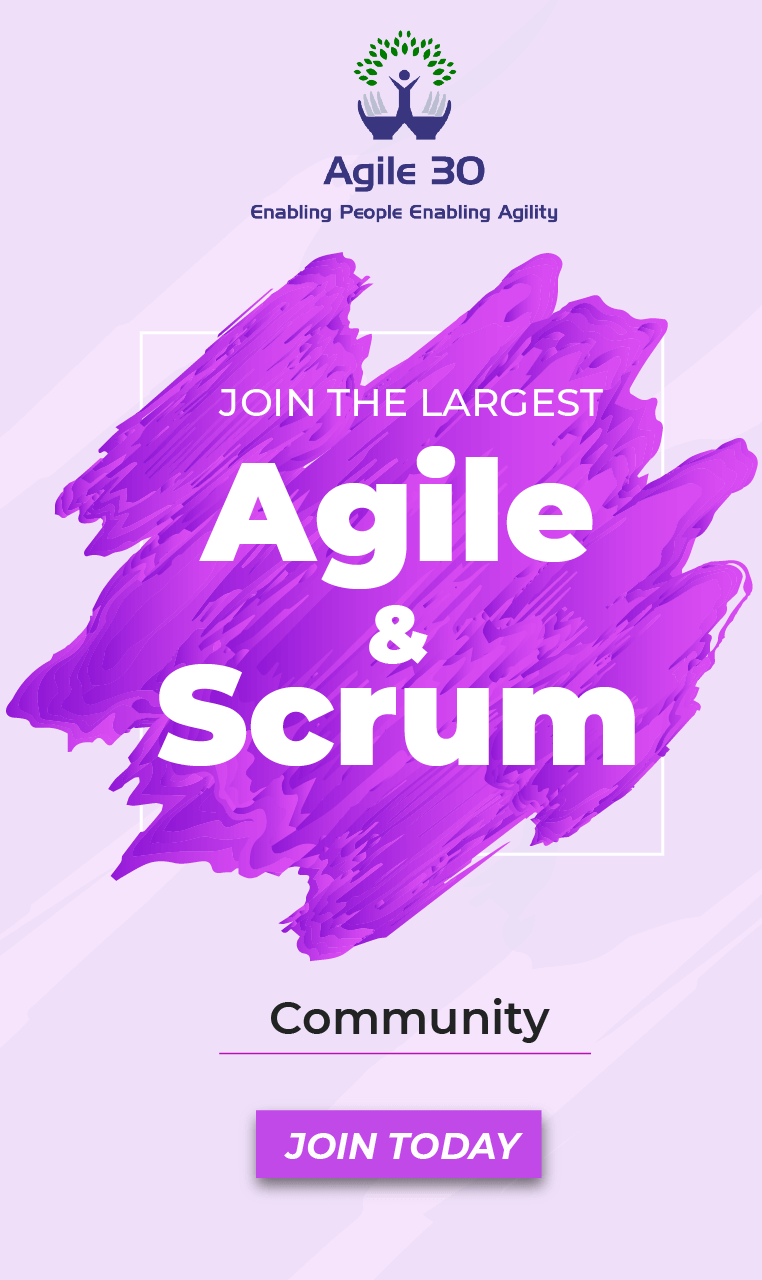 What is Business Agility?
Business Agility is defined as the ability to thrive and compete in this digital age by responding swiftly to the market changes and with emerging opportunities with innovative business solutions. It requires everyone involved in it to make use of Lean and Agile practices to constantly deliver high-quality and innovative products.
SAFe 5.0- The Operating System for Business Agility
Instead of departments, SAFe is organising the second operating system
SAFe 5.0
around value streams, thus offering an exclusive way for enterprises to focus on products, customers, growth and innovation. This is a flexible operating system, built on time-tested Lean, Agile and SAFe practices. It can organise and reorganise rapidly without disturbing the existing hierarchy; the very demand for business agility. To achieve business agility, the organisation requires a remarkable degree of expertise across the seven core competencies. The customer is the centre of the
seven core competencies of Business Agility
.
Teams and Technical Agility
Agile development is the cornerstone of Business Agility. The technical agility and team explain the significant skills and Lean-Agile practices and principles that are high-performing Agile teams. Meanwhile, teams of Agile teams are used for creating high-quality solutions for customers. It comprises of three dimensions, viz-
Agile teams- Cross-functional and high-performing teams that anchor the competency by applying successful Agile practices and principles.
Team of Agile Teams- Agile teams generally operate within the context of a SAFe Agile Release Train (ART). This is a long-lived Agile team offering a shared direction and vision, which is eventually responsible for delivering solutions.
Built-in quality- Each of the Agile teams applies defined practices that are oriented at creating well-designed, high-quality solutions that hold up the present and future business needs.
Agile Product Delivery
Business Agility calls for a rapid increase in the ability to deliver innovative services and products in an enterprise. Agile Product Delivery is a customer-centric approach to define, build and release a continuous flow of valuable services and products to users. The three dimensions of Agile Product Delivery are:
Design thinking and Customer Centricity- Design thinking ensures that the provided solution is feasible, desirable, sustainable and viable. Meanwhile, customer centricity puts the customer at the centre of each decision taken.
Develop on Cadence; Release on Demand: Developing on Cadence helps in managing the variability inherent in product development.
DevOps and the continuous delivery pipeline: Creating a foundation that enables enterprises to release value, at any pint in time, either in parts or as a whole, is the objective of DevOps and the continuous delivery pipeline.
Enterprise Solution Delivery
Building and evolving substantial enterprise solutions is an enormous effort. The Enterprise Solution Delivery explains the application of Lean-Agile practices and principles to the development, specification, operation, deployment, and evolution of some of the world's most sophisticated and largest software applications, cyber-physical systems, and networks. Here are the three dimensions of Enterprise Solution Delivery-
Solution Engineering and Lean System- This applies Lean-Agile practices to coordinate and align all such activities that are essential to design, architect, test, implement, deploy, specify, and eventually decommission these systems.
Coordinating Suppliers and Trains- As the name indicates, this is all about coordinating and aligning an enlarged set of value streams to a shared business mission.
Continuously Evolving Love Systems- This ensures that the development pipeline and large systems constantly support the delivery of value, during and after release into the field.
Lean Portfolio Management
Conventional approaches to portfolio management were not designed to face the impact of digital disruption. Therefore, portfolio management approaches must be renewed and modernised to embrace the new Lean-Agile ways of working. The Lean Portfolio Management aligns execution and strategy by applying Lean and systems thinking. All this is accomplished by the following three collaborations for Agile portfolio operations, Lean governance and strategy and investment funding.
Strategy & Investment Funding- This makes sure that the complete portfolio is funded and aligned in a way to create and maintain solutions that are needed to meet business targets.
Agile portfolio operations- Supports and coordinates enabling operational excellence and decentralised program execution.
Lean Governance- Lean governance manages spending, forecasting expenses, audit and compliance, and measurement.
Organisational Agility
Challenges such as quickly responding to changes and opportunities that arise in the constantly evolving market demand more adaptability and flexibility. In such scenarios, SAFe helps business to address these challenges with Organisational Agility. Explore below the three dimensions of Organisational Agility:
Lean thinking people and Agile teams- This happens when everybody involved in solution delivery embraces and embodies principles, practices and values. And also trained in Lean-Agile methods.
Lean Business Operations- Teams apply Lean principles to map, understand and constantly improve the business processes that support the services and products of the same business.
Strategy Agility- The state of Strategy Agility happens when the enterprise manifests the adaptability and ability needed to sense the market.
Continuous Learning Culture
Continuous learning culture narrates a set of values, principles and practices that persuades individuals and the enterprise as a whole to constantly enhance competence, knowledge, innovation and performance. Although, this originally address the demand for growth of people, continuous learning, and improvement in processes. The continuous learning culture is expressed in the below three dimensions:
Innovation Culture- Employees are empowered and encouraged to implement and explore creative and innovative ideas that enable future value delivery.
Learning organization- At every level, employees are learning and growing. Ensuring that the organisation can evolve, adapt and eventually transform to an ever-changing world.
Relentless Improvement- Every part of the enterprise focuses on constantly improving its process, products and solutions.
Lean-Agile Leadership
The top-management people are associated with the adoption and success of Lean-Agile development. They can also create an environment that encourages high performing Agile teams to produce values and flourish. Helping the managers, executive and prominent leaders to develop the below three dimensions, organisations can establish the core competencies of Lean-Agile leadership.
Leading by example- Leaders model desired behaviours for others to follow and flourish in their development journey.
Mindset and principles- This happens by embedding the Lean-Agile way of working into their decisions, responses, beliefs, and actions.
Leading change- Leaders lead more, support less. They try to create an environment by preparing people with the necessary resources to release the desired outcomes.
Conclusion
Welcome to the software age. In the current market scenario,
business agility
is one of the promising and most significant factors in deciding the winners of the economy. Mastering the seven core competencies of business agility will definitely guide you a long way to survive in this digital age.