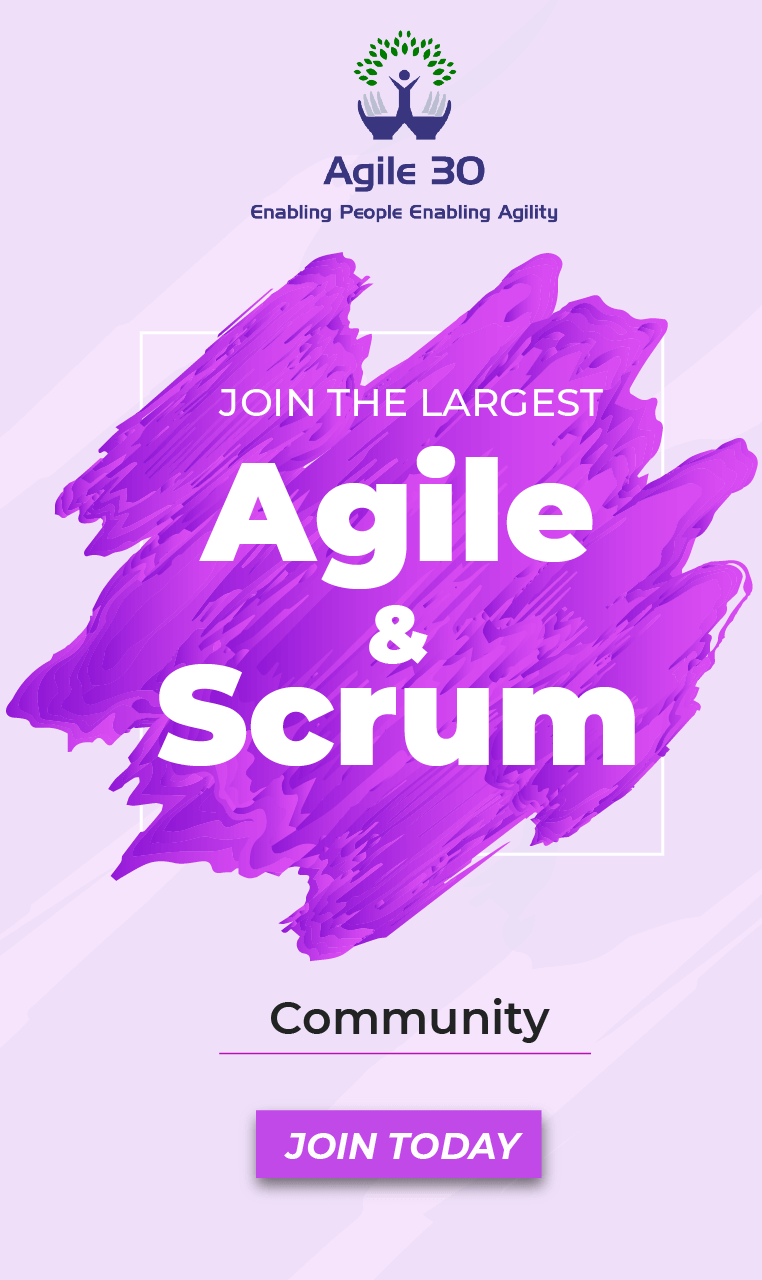 Business Agility is the new talk of the town. However, I see it as an outcome, the value received if you have paid the right price for it. You cannot have business agility by training the senior management and leadership on Lean thinking or a set of Agile values and principles. To enable business agility, the proper foundation has to be in place. The teams that work tirelessly to create valuable products need to be empowered and encouraged to embrace agility in the proper sense.
The Insight:
About 7-8 years ago, there was a significant shift in shopping behavior in India. E-commerce became the next big thing, and two big players emerged. One was homegrown while the other an international giant (I too created an eCommerce application but no buyers came). The homegrown player suddenly disrupted the market by announcing a sale like never before. That was a change that could have overthrown the international giant out of the Indian market. However, the global giant came up with a quick reply (if I remember correctly) in a week's time and announced a sale of its own and not only saved the day but went on to become the market leader in the years to come.
In the backdrop of all those events, a question pops up. How was this made possible?
How was a global company showcase "Business Agility" to "respond to change" in its domain and not in its control? The leaders must have learned about business agility and must have decided to change the course of action. Oh, yes! But they weren't the implementers of the functionality. It had to be implemented by the engineers on the team, and if they didn't embrace agility, it would have been a difficult feat if not impossible to achieve.
Team and Technical Agility:
One of the core values from "Manifesto for Agile Software Development" is
Working Software over Comprehensive Documentation
. Two key principles enable this value.
Working software is the primary measure of progress. And Continuous attention to technical excellence and good design enhances agility.
Team and Technical agility are about empowering teams to embrace the above principles. Giving teams enough autonomy (of course with organizational alignment) to self-manage themselves, giving teams an environment where they can experiment and innovate. It is about enabling teams to leverage and focus on technical excellence through emergent architecture, continuous integration, continuous delivery, test-first, and many more to allow the flow of value in the system.
Team and Technical Agility in SAFe:
SAFe, by introducing "Team and Technical Agility" as a core competency, takes the focus back to the principles and values of the agile manifesto. SAFe clearly articulates that to Achieve Business Agility, Team and Technical Agility is a crucial lever.
SAFe also focuses on "Built-In Quality" as a core value and states you cannot scale a crappy product. And I agree with it. By combining these two concepts, SAFe reiterates delivering valuable solutions to business. The quality needs to be part of creation, not a thing that gets inspected later.
When creating an enterprise product, one needs to understand that value doesn't flow in silos or technical departments. Value not created if only the product is coded or is coded and tested but not integrated. Value creation happens when all the aspects of a solution - software, middleware, architecture, hardware, business, or any other - come together to deliver an integrated system. If this is not the practice, then even a small problem will be scaled at scaling, and the cost of fixing it would be equally scaled. As a result, Team and Technical Agility becomes a must-have when it comes to scaling a product.


Conclusion:
The foundation needs to be laid properly to embrace
Business Agility in an enterprise
. And this happens when the teams understand the need for agility; technical excellence and are empowered to practice it.
Team and Technical Agility
is the foundation that would enable Business Agility at the enterprise level. Failing to do that will get you some PowerPoint presentations.


Find Our Upcoming Trainings