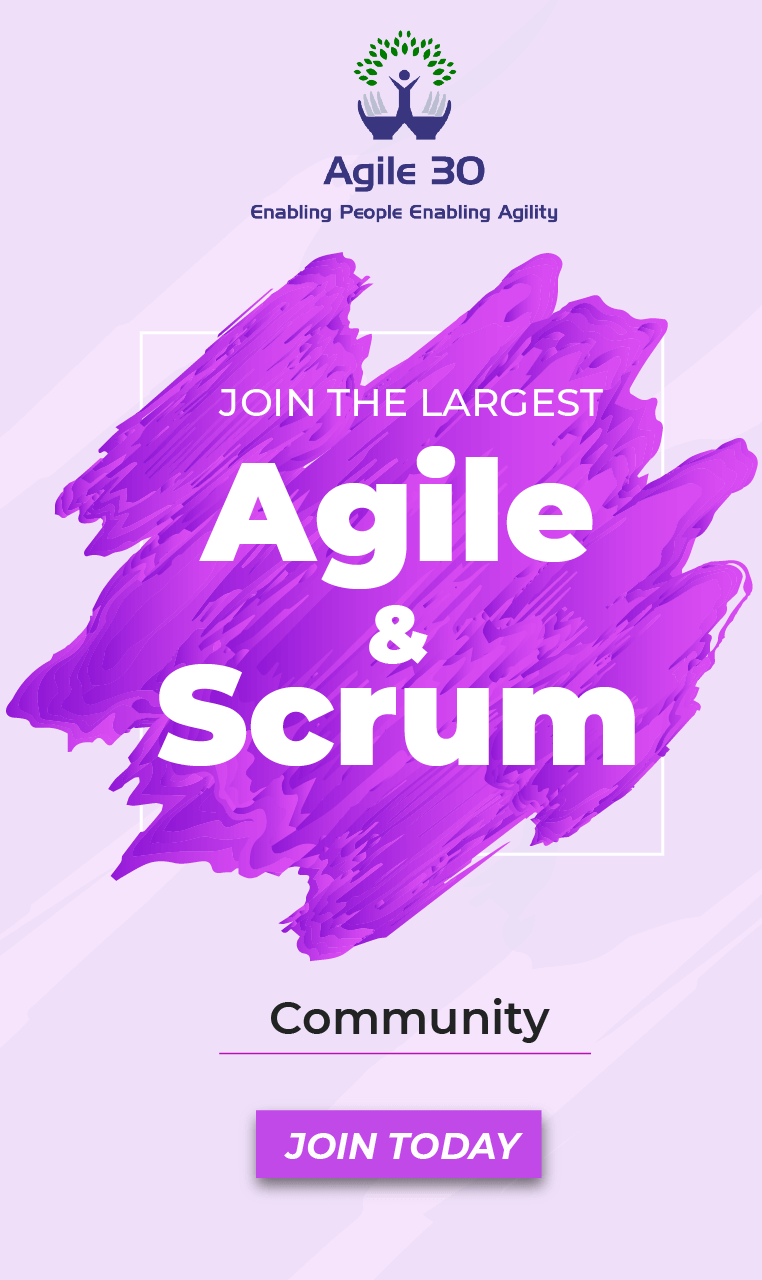 Scaled Agile Framework® (SAFe®) and Scrum are frameworks functioning under Agile principles and values. Although there are a finite set of differences between these two, it is always a better idea to have an in-depth understanding of SAFe® and Scrum to avoid confusion for newbies as well as professionals. To begin with, let us have a look at the definitions of SAFe® and Scrum.
According to Scrum.org, Scrum is a framework within which people can address complex adaptive problems, while productively and creatively delivering products of the highest possible value. This definition consists of Scrum's roles, events, artefacts, and the rules that bind them together.
SAFe®, on the other hand, is a framework that explains an approach for scaling agile for working in larger enterprises and bigger teams, working on the same or multiple products.
In simpler words, Scrum is a framework mostly based on the principles and values of Agile focusing on a smaller number of teams. While SAFe® is implementing agile at an Enterprise level.
Differences between Scrum and SAFe®
Explore below some of the major differences between Scrum and SAFe®.
| | |
| --- | --- |
| Scrum | SAFe® |
| Deals with compact, self-organizing cross-functional teams. | Deals with large, multi-geography teams. |
| It is majorly adopted by the Agile team | It is adopted by the entire organisation/enterprise. |
| The middle management has no significant roles to play. | Program and Portfolio management are the two significant tiers of SAFe® |
| Basic construct- Scrum team | Basic construct- Agile Release Train (ART) |
| Misses out several essential aspects | All aspects and features of an organisation can be managed |
While SAFe® is an enterprise-level establishment method, Scrum is an Agile way to manage software development. Although Scrum sounds simple from concepts, it can be challenging to execute from the core.
Scrum
Scrum is a framework primarily focused on product development that breaks down a project into smaller segments. These segments are later completed by small cross-functional teams within a well-defined period. The focus majorly relies on cross-functional teams, a regular rhythm of delivery, etc.
Scrum primarily depends on three roles for planning, organising, administering and optimising a process namely -
Scrum Master: He/she is responsible to look after a certain job during the sprint.
Product Owner: He/she is responsible for planning, organising and carrying out communications with the company.
Development Team: The team's objective is the execution of the advised job for each sprint.
SAFe®
Scaled Agile Framework
consumes an entire organisation/enterprise, not just any team. For any organisation, SAFe® describes three levels: viz Team, Program, Large Solution and Portfolio. This is a renowned structure that is broadly accepted in larger organisations because of it's tiered approach for delivery of its work. Unlike Scrum, SAFe® focuses on retrospect and planning at release level also.
The core objectives of SAFe® are:
Agile Software Development
Lean Software Development
System Thinking
Summing it all together, while Agile is a way of working, a mindset, Scrum is a framework largely based on Agile principles & values and SAFe® on the other hand is a scaling framework that is used for implementing agile at an enterprise level.
The primary difference between Scrum and SAFe® is in the way they are taken into practice. SAFe® is a scaled framework that is advanced in a manner that fills the gap Scrum has left behind. Between Scrum and SAFe®, although the latter lacks focus on release planning and retrospect for improvement, the former largely focuses on the same.
Find Our Upcoming Trainings