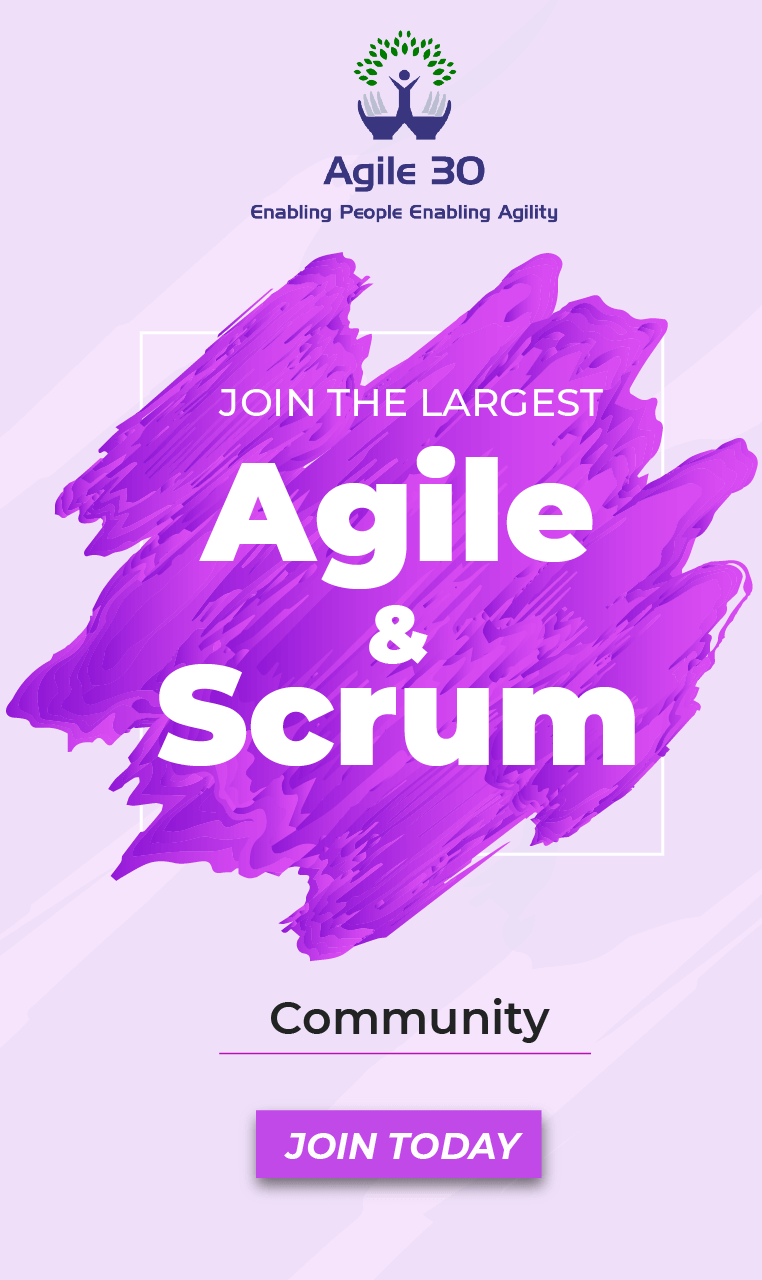 Professional Scrum Master training is highly interactive training for 14 hours, and students learn by doing it in class. We use multiple tools and techniques to facilitate online training to make it practical for you. The below means have been helpful, and we keep exploring new tools to increase the class's effectiveness.
Zoom or WebEx for hosting the class: Both are equally good and provide an option of a breakout room that helps make small groups for class activities.
Mural or Miro online collaboration tool: These online collaboration tools have made it possible to engage people in the shortest possible time to share content and ideas, do exercises, and facilitate collaborative activities.
Trello, Jira, and Azure DevOps track class progression: These tools help keep track of how the training is going on. We use Scrum to teach Scrum in our class to gain practical knowledge. The majority of Scrum Masters use these tools or will use these tools, so it gives them a basic idea of how to make use of these going forward.
Explained Everything Online Whiteboard: It helps teach by writing and drawing while explaining concepts to the students. It also brings attention back to topics.
Teaching With The Help of Real Product
Scrum is a framework to address complex adaptive problems. Still, it is a framework and abstract, so we ensure students learn by using a real product so later they can start practicing or improving existing processes.
Scrum Master Training begins with identifying an actual product and setting a vision for the development. Next, we build scrum teams by identifying a scrum master and a product owner for each group.
Students work in small groups to prepare product backlog, refine product backlog, and learn how to estimate product backlog items and prepare releases—we have been using various techniques to prepare product backlog to meet product vision.
Most commonly, we use impact mapping, persona identification, and user story mapping. They learn how to use planning poker and estimation wall for product backlog sizing and estimate releases.
Later, they understand how to deliver product increments based on the identified definition of DONE by adjusting the releases' scope to meet product goals.
Since it is a scrum master training, we emphasize a lot on the role of the Scrum Master in the effective adoption of Scrum within teams and organizations.
We share our experiences and help students learn how to facilitate scrum events more meaningful by asking them to work on challenges that we share for facilitating, mentoring, and coaching teams, product owners, and other stakeholders.
Preparing for the PSM Exam
Passing the exam is not an objective but learning through the exam process helps a lot as per our experience. We share multiple questions and conduct at least two exam simulation sessions during training to help people prepare for the real exam.
We often see students scoring more than 95% on the exam which boosts our confidence.
Before Training Preparation
We start engaging with the students before the class to understand their knowledge of Scrum and to adapt our training to meet the objective.
We share some pre-reading material and ask you to go through an open assessment on Scrum and share the result with us. It gives us confidence and the opportunity to learn about students before class starts.
Post-training Support to Adopt Scrum Within Organizations
We understand that two days of training might not be sufficient for people new to Scrum, so we provide 1:1 coaching if needed and invite them to our regular meet-up sessions to learn and ask practical questions.
Our post-training collaboration has helped many students be good scrum masters, and our services have been well appreciated.
Find Our Upcoming Training