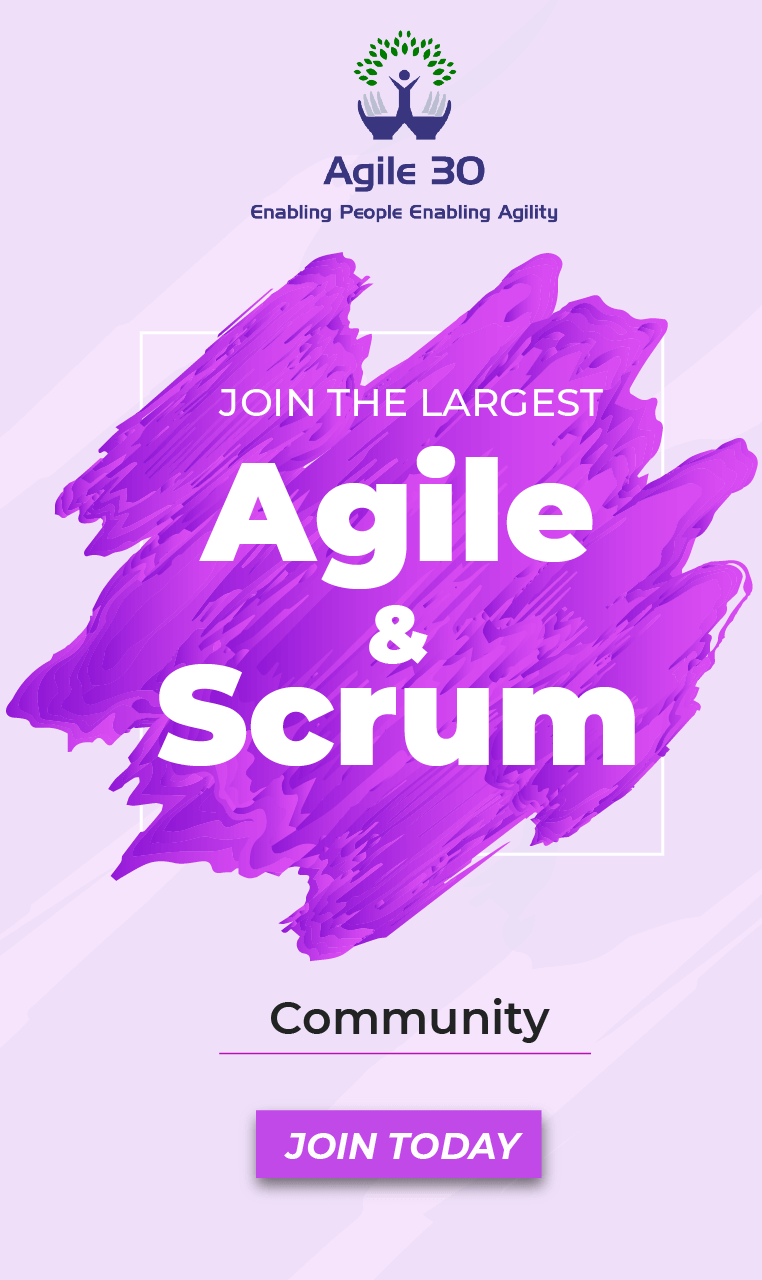 Today's project managers are required to possess a variety of talents, including expert quantitative understanding, solid communication skills, and a wide range of industry-specific expertise. It is understandable why qualified project managers are in such great demand worldwide, given the extensive list of required talents. Developing the following project manager skills can set you on the right path to success. Whether you want to become a project manager or are just searching for new ways to contribute to the projects, you are working on.
Who is a Project Manager?
A project manager is an expert who organizes, plans and manages projects while adhering to constraints like budgets, timetables, and much more. They oversee the work of entire teams, establish the objectives of a project, consult with stakeholders, and see through it from the beginning till its completion. They are accountable for the success or failure of the project, regardless of whether they are managing a marketing campaign, building a structure, creating a computer system, or launching a new product.
Almost every industry has a demand for project managers.
Let's examine what project managers do on a daily basis, the project manager skills required to be inculcated, and the benefits of pursuing a career in project management. If you are quite confident about your skills and looking for a pathway to become a project manager, we recommend you reading: How to Become an Agile Project Manager
The 10 Project Management Skills to Master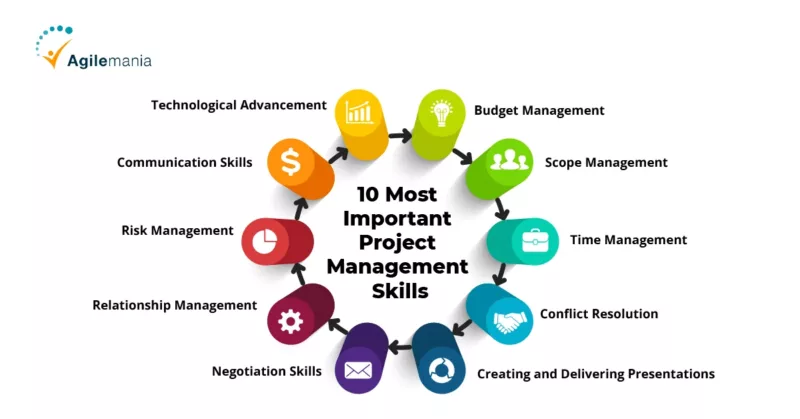 In-demand Project Management Skills in 2022[/caption] Although there are countless valuable project management abilities, some are often seen as being more crucial than others. The following are some product management skills a seasoned PMP applies daily to keep projects on schedule and under budget.
1. Budget Management
A project manager must be well-versed in fundamental accounting concepts and constantly be aware of the project's financial performance to keep a project on track. It will be easier for you to avoid unpleasant shocks later on if you spot variations or disparities as soon as they appear. The budget establishes the costs for each workpiece, each level of the work breakdown structure (WBS), and the overall project cost. These plans can be compared to actual performance to assess how well the project is coming along or how well it has been completed.
2. Scope Management
Every project must start with the project manager having a clear grasp of what is and is not in scope. Whenever the scope of a project changes, you must properly document the change, provide a transparent audit trail, and inform all stakeholders of the impact on budgets and timetables. With scope management, project managers can ensure that the project's scope is precisely specified and mapped to allocate labor and expenses.
3. Time Management
One of the most crucial knowledge areas in project management is project time management because it directly affects a project's quality, scope, and cost. It ensures that projects are finished on schedule and within budget. Being aware of how you're managing your own time is as crucial as managing other people's time, which makes up a large portion of a project manager's job. Consider ways to increase your efficiency, such as assigning tasks to others, multitasking, or altering your schedule.
If you want to learn about its methodologies, head over to our blog 10 Project Management Methodologies.
4. Conflict Resolution
A skilled project manager knows how to diffuse conflict and find a solution, whether it arises between team members, between a vendor and a customer, or between any other groups of stakeholders. In order to reduce disagreements and keep everything on track, it is important to set expectations upfront and maintain transparency throughout the course of the project.
It entails the disputing parties getting together in person and working together to find a solution that allays their respective worries. This communication approach emphasizes being straightforward and open, which should pave the road for problem resolution.
5. Creating and Delivering Presentations
Project managers should be familiar with presentation software in order to effectively convey vital messages, especially when doing so in a virtual setting where it is more difficult to read an audience. Project managers' skills also include strong writing and reading comprehension abilities. Any work requires substantial reading and writing abilities, but it is crucial for project managers. You could be required to read and understand technical writings or legalese that you are not familiar with. The material must then be transformed into briefings that can be followed by all project participants.
6. Negotiation Skills
The discussions about the budget, resources, and deadline risk becoming contentious and ineffective if they are not handled gently. Project managers must know how to compromise while upholding their principles and without alienating their team members. In the end, negotiation abilities help project managers build stronger bonds with stakeholders, improve client interactions, and foster a more productive workplace. Using negotiation as a tactic to resolve disputes on a project might be helpful.
7. Relationship Management
Good project managers actively work to foster trust when interacting with customers, vendors, and internal team members. It is easier to handle conflicts and other difficult situations when there are strong working relationships, which is especially important when all connections are virtual. Performance efficiency is influenced by proactive relationship management and productive interactions. Relationship management contributes to the integrated portfolio, program, and project management, and its structuring drives organizational behavior.
Also, learn the difference between traditional and agile project management.
8. Risk Management
All eyes are on the project manager when something goes wrong on a project, and everyone questions if the manager could have predicted and avoided the issue. Risk management is the practice of consciously choosing activities in your business that will maximize the positive outcomes and reduce the negative ones. You should be aware of the stakeholders' criteria for success throughout the project and how each person's choices and deeds may advance or hinder the achievement of those goals.
Using that framework, you can negotiate decisions regarding the project's timetable, resources, and objectives. Your chances of success will be significantly increased by your ability to foresee problems and create solutions for them beforehand.
9. Communication Skills
With traditional project management, there is a fine line between keeping people updated and bombarding your team with emails and meeting requests (whether virtual or otherwise). Reducing status meetings and emails while keeping everyone informed is achievable with the use of modern online project management software, where all information is accessible from a single area.
Project management depends on effective communication since it enables projects to move forward smoothly and on schedule. It guarantees that team members are clear on the objectives of the project and know exactly what is required of them. Additionally, it fosters trust to improve teamwork from the beginning to the end of a project.
10. Technological Advancement
Project management software has seen a substantial change in recent years, opening up new possibilities for communication, data administration, reporting, and collaboration. Through continuous information chain management, the project management processes regularly and systematically control and align technology utilization and performance output. The information is then routinely forwarded to management via directive handle. Making use of the most recent technologies can enable you to work more efficiently and productively across the board.
The Bottom Line
Daily practice is the key to mastering these project management skills. When you are aware of the areas you wish to develop, as with most things, you can look for chances to do so. Start monitoring your work in a project management program to make sure you're always organized and on top of things, volunteer to give a presentation to test your communication abilities and search for ways to motivate and inspire each team member. As you begin to develop project management skills, you'll find that they quickly start benefiting your project management process.
Find Our Upcoming Training