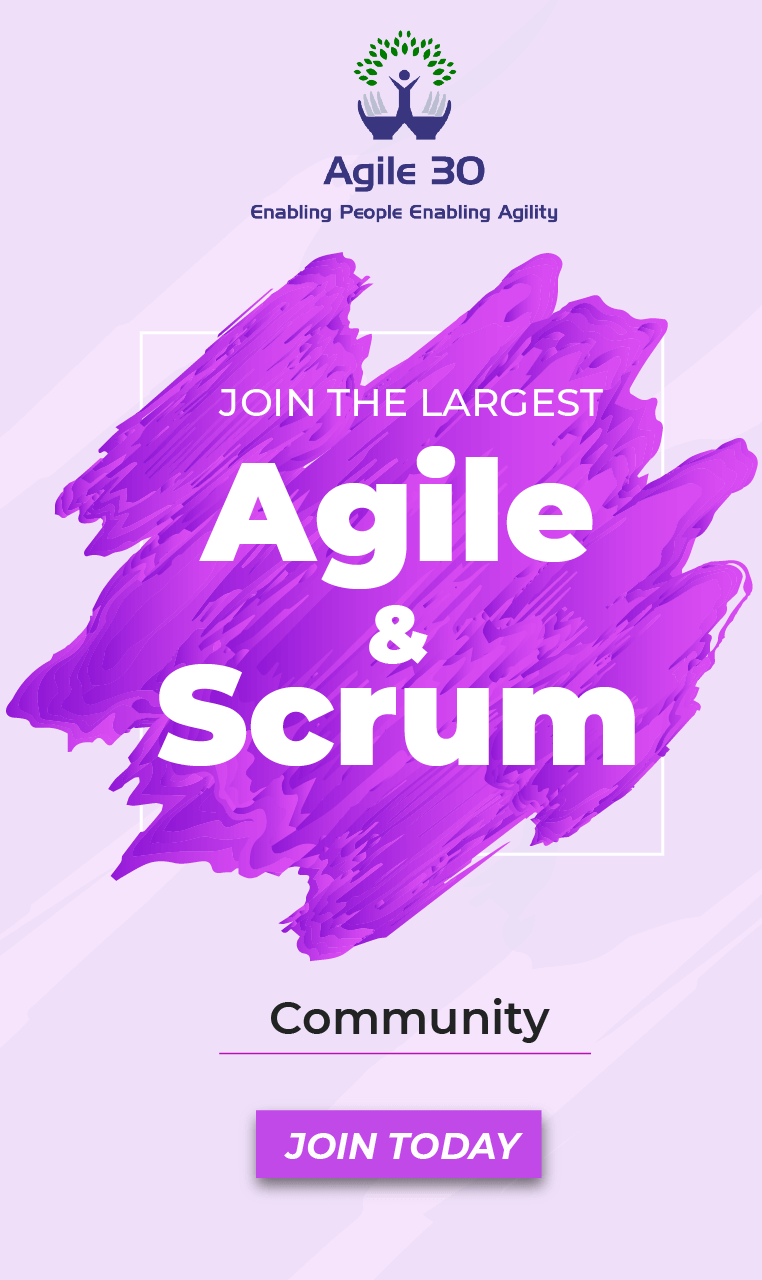 A Product Owner is a key individual of the Scrum team. If the Scrum Master is the heart of the Scrum team, then the Product Owner is its brain.
One question that is often asked by aspiring Product Owners is "What's the difference between PSPO and CSPO?"
It's a question that requires deep analysis and we've penned this blog post to do complete justice.
Without taking much of your time, let's get started.
What is Professional Scrum Product Owner (PSPO) Certification?
Professional Scrum Product Owner (PSPO)
is an entry-level certification training for aspiring Product Owners.
The PSPO certification for the Product Owners by Scrum.org is recognized globally. Scrum.org has over 370 Professional Scrum Trainers(PSTs), and 100+ training partner organizations all over the globe with 2,95,000+ students and counting.
Professional Certifications are universally recognized as 6,07, 000 people have been certified. Here are the learning outcomes of the PSPO certification-
Have a clear understanding of Product and Product Management

Knowledge of the mechanics of Scrum

Know how the

Product Owner

fits into Scrum

Product Maturity with an emerging roadmap

Successfully working with Scrum Teams and stakeholders

Effectively managing the Product Backlog and maximizing the value of the Product

Measuring the value of the Product in the market

Product adoption in the customer space
Benefits of Professional Scrum Product Owner (PSPO) Certification
1. Learn Scrum fundamentals
: There is no other better way to learn Scrum than a Scrum certification. It helps you effectively discover the fundamentals, Agile principles, and best practices. For beginners, it will help you gain a thorough understanding of Product development using the Scrum framework.
So, the takeaway here is Scrum certification is beneficial for both beginners and experienced Business analysts and Product professionals.
2. Lucrative opportunities: PSPO-certified individuals can secure well-paying jobs compared to their non-certified peers.
You might be interested in reading: Incredible Benefits of PSPO Certification In 2022
What is Certified Scrum Product Owner (CSPO) Certification?
The
Certified Scrum Product Owner (CSPO)
is a certification offered by Scrum Alliance which is the trusted Agile certifying body that is not for profit. They have been operational since 2001 and they have 1, 082, 451 certificates and counting.
Scrum Alliance is driven by values such as courage, focus, openness, respect, and commitment which are the core values of Scrum.
Benefits of CSPO certification
1. Develop a concrete understanding of the Scrum framework:
The CSPO certification provides a comprehensive understanding of the Scrum framework, values, practices, and principles. It provides hands-on scrum training which helps you understand the core Scrum knowledge and also how to apply it. The primary responsibility of a CSPO is product value optimization as they decide the features to be built through the creation of user stories.
2. Elaborate on the Product Backlog: The major responsibility of a Product Backlog is to prepare the list of tasks in the Product Backlog. Just like the Scrum Master, the product owner interacts with the Scrum developers often.
Hence, the product backlog must be well understood for the developers to start working. The CSPO certification training will enable attendees to learn product backlog management to define product backlog items correctly. This ensures that there is no confusion.
3. The interface between clients and developers: The CSPO certification enables Product Owners to act as a bridge between clients and developers. They will be able to communicate the needs of the customers to the developers to prioritize the tasks in the product backlog.
They seek feedback from the customers regularly to ensure that the developers develop a product that meets the expectations of the customers. This provides room for innovation and develops products that offer business value.
You might be interested in reading: Discover The Amazing Career Benefits Of CSPO Certification In 2022
Why become a Professional Scrum Product Owner?
According to a LinkedIn survey, 94% of them stated that they would highly recommend family and friends to pursue the CSPO certification.
Here are the advantages of becoming a CSPO-
Transcend your career opportunities across all industry sectors.

Master Scrum essentials and the scope of the product owner role.

Maximize the value of your team's work and the resulting products.

Interact with a global community of agile practitioners committed to continuous improvement.

Access exclusive resources designed to help you succeed long after the class is done.
Difference between PSPO and CSPO certifications
| | | |
| --- | --- | --- |
| Comparison Parameters | PSPO | CSPO |
| Accreditation body | Scrum.org | Scrum Alliance |
| Prerequisites | No prerequisites | No prerequisites |
| Renewal | PSPO does not need renewal since it doesn't expire | Once earned, the credential is valid for two years. With effect from Feb 2019, renewal would require 20 Scrum educational units(earned in the last 2 years only) and a renewal fee of USD 100 |
| Price | 20, 500 INR + 18% GST | 23, 597 INR + 18% GST |
| When will you receive the certification? | After clearing the PSPO exam | After completing the CSPO certification training |
| Passing score | 85% | No exam |
| Time limit | 60 | No exam |
| Number of Questions | 80 | No exam |
| Format | MCQs, Multiple answers, and True and False | No exam |
| Difficulty level | Intermediate | No exam |
| Membership | Scrum.org membership which has lifetime validity | 2-year Scrum Alliance membership |
How to acquire CSPO & PSPO Certification?
The most important step is to pursue a course from a training organization recognized by Scrum.org or Scrum Alliance. Next, undergo the 2-day certification training.
After completing of the PSPO training and clearing the PSPO exam, you will be receiving the certification from Scrum.org. As for CSPO, there is no exam. You need to attend the 2-day CSPO certification training and after completion of the training, you will receive the CSPO certification.
Recommended reading: Top Product Owner Interview Questions & Answers [Updated 2022]
Follow these 3 simple steps to get Product Owner Certified
Step 1: Choose a Product Owner Certification Choose a Product Owner Certification of your choice. If you need help, get in touch with us and we will help you.
Step 2: Undergo Product Owner Certification Training Undergo Product Owner Certification training at a time convenient to you. Get empirical and hands-on training for two days or more.
Step 3: Pass the Product Owner Certification Exam Attempt the agile certification exam and get certified by clearing it.
Eligibility criteria for CSPO & PSPO certification
The eligibility criteria for CSPO is to attend the 2-day CSPO certification training by Scrum Alliance. There is no eligibility criteria to fulfill to attend the PSPO certification training.
Basic knowledge of Scrum with real-world experience is good to have but not mandatory.
Recommended reading: Top Scrum Certifications You Need to Know in 2022
What to learn to become a Skilled Product Owner?
Basic skills are a prerequisite for becoming successful in any job and Product Owner is no exception. Here are some of the skills-
Authority to do the work:

The product owner must be empowered to take necessary and timely decisions and complete the project.

Leadership:

Right from the beginning, a product owner should lead the project. The product owner is the developer of the vision, team, and project.

Decision-Making:

The capability of making quick and authorized decisions is one of the preliminary skills of a product owner.

Communication:

Having excellent communication skills is of great significance for a product owner. They connect people with information.

Delegation:

The product owner should be aware of the skillset of their team members and hence guarantee smooth collaboration.
Here is the complete list of skills to become a successful Product Owner.
What is the scope for Scrum product owners?
Product Owner was rated as one of the emerging jobs in 2020 by the
World Economic Forum
The Product Owner role is suitable if you're a-
Business Analyst

Project Manager

Product Manager

Team Member

Data Analyst
As a Scrum Product Owner, you're eligible for the following roles-
Senior Product Manager

Agile Coach

Product Manager

Project Manager

Product Owner

Technical Program Manager
Bonus Reading: The Complete Guide To Benefits Of Agile Certification
Why choose Agilemania as your training partner
Agilemania, a small team of like-minded Agilists, is the most trusted vendor for Agile Consulting, Training, and Advisory services in South and South-East Asia.

Recognized by global agile certifying bodies such as Scrum.org and Scrum Alliance. We're the Professional Training Partner for Scrum.org and Registered Education Provider for Scrum Alliance

With 8+ years of consulting experience and 25+ consultants, we are operating in 9+ countries serving 50+ clientele.

The coaches at Agilemania have deep expertise in driving Agile transformation with prominent companies in Banking & Insurance, Telecom, Manufacturing, Retail, Electricals, FMCG, Oil & Gas, Auditing, and the like.

We provide customized solutions for special problems. We believe every industry and company is unique, and hence there's no one-size-fits-all solution.

Another feather in the cap is the 4.9 Trustpilot training for Agilemania and the coaches.
Conclusion
The difference between PSPO and CSPO should now be crystal clear. We recommend you to go through this blog post till you are satisfied with the answer.
Weigh in the time, cost, benefits, and other parameters before making a decision. If you're unable to do so, just drop us a mail at connect@agilemania.com and we'd be happy to help.
Check Our Upcoming Training
We will help you become Scrum-qualified, enhancing your ability to develop and deliver high-quality products and apply Scrum concepts on the job.