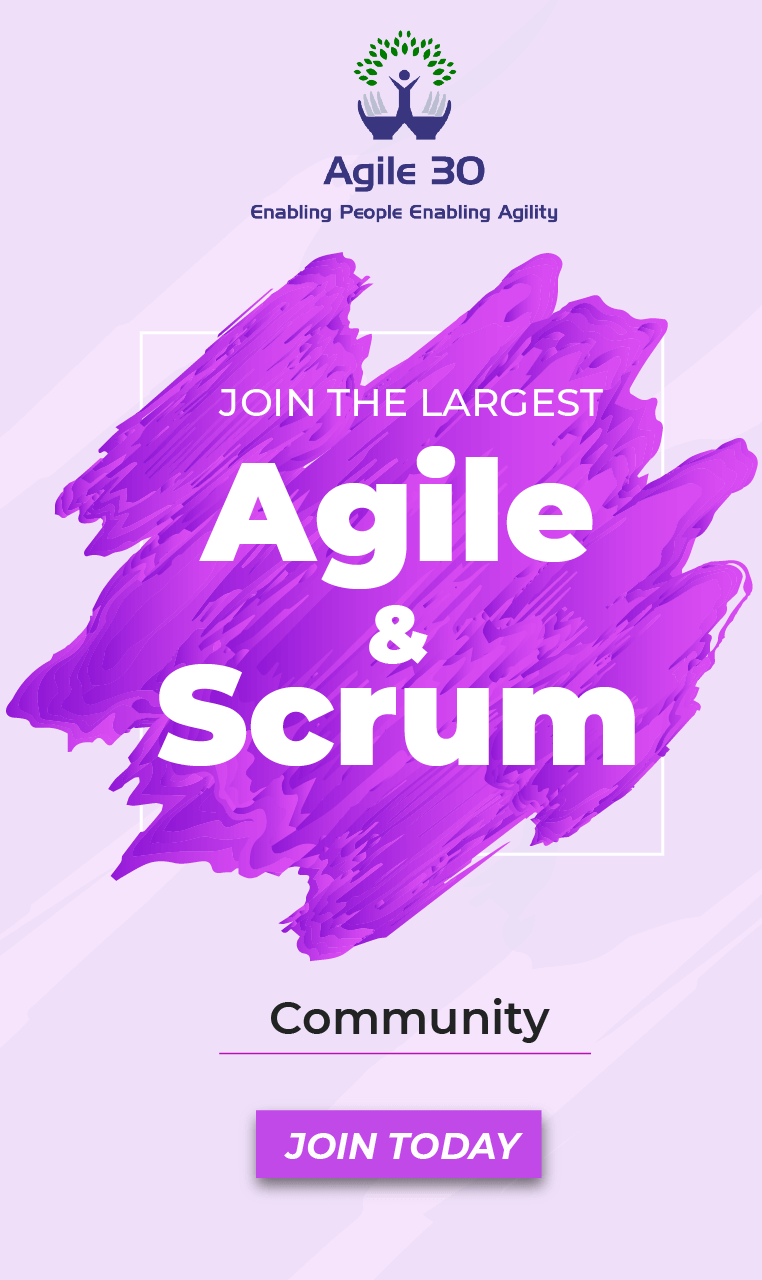 The agile philosophy is at the core of Product Management. Teams can build products faster and more efficiently by utilizing agile methodologies from the Product Management perspective. Many agile teams can benefit from SAFe®'s alignment, collaboration, and delivery strategies.
Three primary bodies of knowledge make up agile software development, lean product development, and systems thinking. Or in more accessible terms, we can say that SAFe® helps to scale the organization or business to grow in size. SAFe® certification helps product leaders; whether it is managers or owners, it can easily benefit their careers.
Moreover, this van also turns into career benefits, recognition at work, as well as other intrinsic and extrinsic benefits. The scaled agile framework helps both small and large enterprises, startups, etc. The SAFe® framework is used by companies such as Disney, FedEx, Chevron, American Express, Coca-Cola, PepsiCo, Cisco, Fitbit, and HP.
Why Product Owners and Managers Should Attend SAFe® Training
The
SAFe® scrum Certification
program helps to channel the skills of product owners and managers to help them leverage their full potential. It helps them understand how they can execute their roles with agility and creativity to develop successful products. SAFe® certification helps managers and product owners to gain crucial knowledge to manage the product lifecycle.
Companies that are using SAFe® are able to rely on a broader scale and end-to-end toolkit to help them in adopting enterprise agility. Now let's get started with the benefits.
1. Quality
The scaled agile framework implements agile without compromising the quality of the product. It enhances the product quality delivered by the team. Now the question arises "How does this happen?" Once each and every team member knows the task or project is for them. They will have more clarity in achieving the goal. SAFe® Agile training also familiarizes product owners with quality development practices that can be incorporated into working arrangements.
According to SAFe®, there are five dimensions of quality: flow, architecture and design quality, code quality, system quality, and release quality. Edward once said inspection doesn't improve the quality nor guarantee the quality. The inspection makes the process delayed. Good or bad, the quality is already in the product. An Agile team establishes faultless processes for developing quality products that cannot be inspected into a product or service.
2. Productivity and efficiency
Cadence is an important aspect of agile mindset training. This is accomplished through sprints or iterations. There is less ambiguity, more muscle memory, less complication, and more quality when we have a rhythm for all probable difficulties. It's as if the entire team is a machine, and everyone understands their role in it, like cogs in a wheel.
Each element has a taught function that it performs flawlessly, which aids in the operation of the equipment. Because no time or resources are wasted on practices or activities that inhibit development, such synchronization promotes productivity. Therefore, a compelling argument favoring SAFe® product owner certification is the familiarization with the methodology to increase efficiency.
3. The need for informed decision-making
The most important part for a product owner or a product manager is to take the correct decision. And the quality of decision-making can be there with SAFe® certification training. SAFe® Agile training helps you develop the required skills for this by sharpening your decision-making abilities. For decision making the product owner or a manager should have a clear understanding of customer needs.
So, the product manager should know what is right and what is wrong. SAFe® training for product owners may help them make meaningful decisions by providing tools that assist extract meaningful information from a mass of data, and then using that knowledge for strong decision-making that adapts to changing consumer needs.
4. Transparency and openness
During planning, training, and execution a lot of changes happen. And in agile teams, these changes happen very fastly. Therefore it's very important to have transparency about the processes and steps.
Teams offer to produce work in small batch sizes so that problems may be fixed quickly (and also at the level at which they arise), and there is real-time tracking of backlog progress. "How," you may wonder. Teams offer to produce work in small batch sizes so that problems may be fixed quickly (and also at the level at which they arise), and there is real-time tracking of backlog progress.
5. Purposeful automation
Learning to pick the correct tools, tactics, and information while developing systems is a key element of SAFe® training. From infrastructure to setup and monitoring, the industry has a profusion of tools for every purpose. SAFe® training teaches you how to find the best tools for your unique organizational needs.
6. Maximization of value
The
Product Manager training
also strives to increase the value of the product being manufactured, the procedures being applied, and the human resources being employed. The SAFe® framework assists product leaders in achieving a balance of predictability and market response. This hazardous balance is the key to iterative production success and can only be met by Agile teams.
7. Managing the stakeholders
Product managers collaborate with external stakeholders, whereas product owners collaborate with internal stakeholders. SAFe® training equips them with the knowledge and resources needed to align all stakeholders around the product's goal. It is critical that the product manager understands the demands of an agile team in order to effectively articulate the product vision, establish processes and patterns around the vision, and successfully produce the product.
Stakeholder management is, in some ways, at the heart of all processes. This emphasizes the need for SAFe® training. The ideal stakeholder management system will allow product managers to create a product roadmap that impresses the board while adhering to Agile best practices.
Want To Learn More About SAFe® Certification Training?
After reading about the benefits of SAFe® training, you must be worrying about how to get certifications. What are the prerequisites required? Where to find the right trainers for this SAFe® certification? Don't stress out; we are here to help you out.
Agilemania is a results-driven Agile consulting firm that is rapidly developing in the domains of Lean, Agile, Scrum, and DevOps. As Agilists with industry expertise, we specialize in Agile, Lean, and DevOps training and consulting. We have a pan-global presence that is rising every day, mostly from Malaysia, Singapore, Thailand, Hong Kong, Vietnam, the Philippines, and India.
We provide Agile training and consultancy in both IT and non-IT sectors like operations, human resources, recruitment, sales, marketing, and manufacturing. Team Agilemania is dedicated to offering high-quality training as well as outcome-based agile and DevOps consultancy. We recognize the importance of remaining current in the market and are constantly upgrading our course content. Our material is developed in response to frequent participant feedback and is appropriately adjusted to changing market demands.
Find Our Upcoming Training