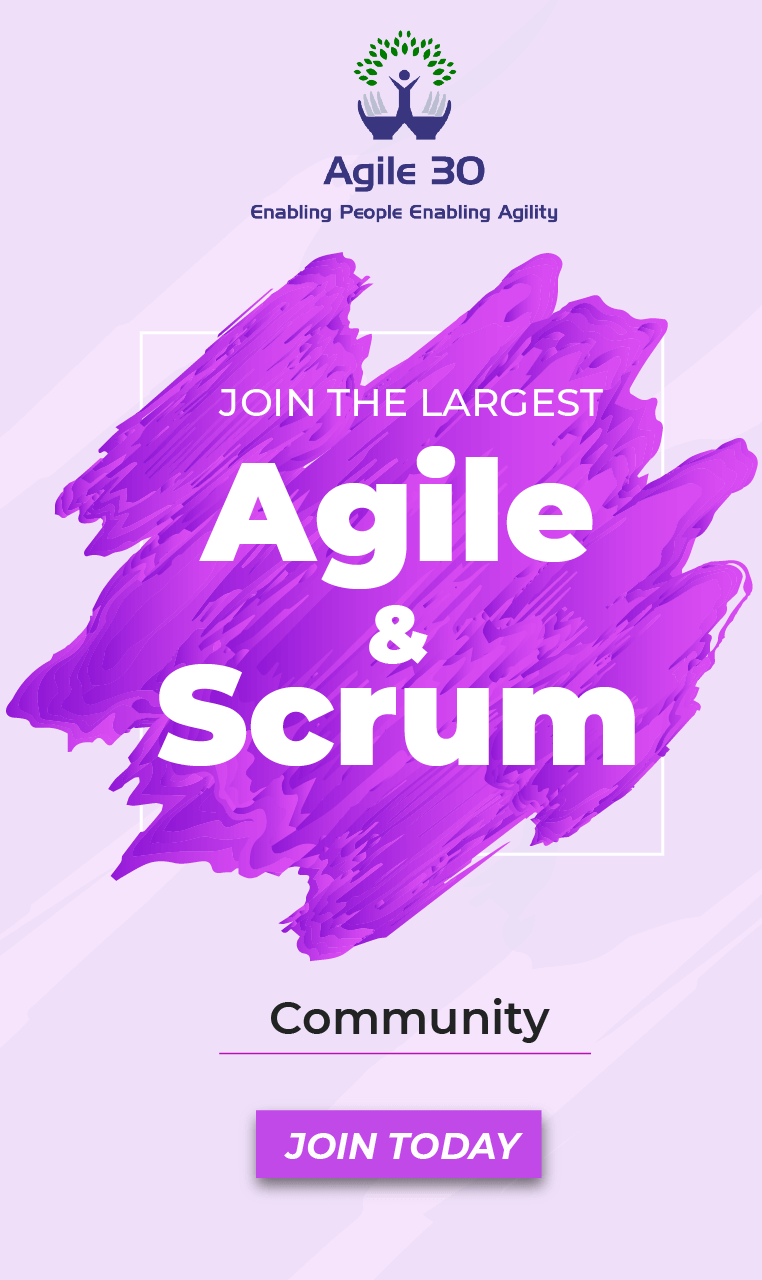 This is the common question that I hear during my agile training why do we need to shift from waterfall to agile software development? Agile Software Development enables organizations to respond quickly to market needs and sustain in a competitive environment. It helps to increase the agility of the organization and plan quickly as the market changes. Agile Software development is only possible when the whole organization understands the benefits and adopts the mindset. To answer this question, below are some major benefits, I would like to highlight.
Understand business requirements clearly
Bring business value quickly
Transparency
Accelerate Delivery
Improves Quality
Fail fast and learn fast
Each of the items has been explained in detail below.
Understand business requirements clearly
It is very important for developers to understand the customer business requirement clearly but in the waterfall model, it has been seen that developers and customers don't have regular interactions and they have different views on requirements. Always, there will be some gap in understanding the requirement, or sometimes customers also don't know what they want. In agile software development, the Customer and development team interact frequently which helps to understand the requirement clearly and fill the gap if any.
Bring Business Value quickly
There is always value addition when we release the product quickly to customers. The sooner customer start using the product, they start to receive a return on investment. It helps customers to be leaders in the competitive market. It also increases customer satisfaction as they see progress in incremental development. Releasing quickly also reduces risk as a customer provides feedback immediately on the last product release which was delivered to them.
Transparency
Agile Software Development provides opportunities for clients to be involved throughout the project and has regular communication with the development team. Customers have always visibility on the real status of development. Changes can happen on both sides ex: - Market change, requirement change, prioritization change, etc. Either positive or negative changes, the Customer's product owner shares with the team and gets feedback.
Accelerate delivery
It has been seen in the waterfall model that, there are many tasks having WIP status and not delivering on time. Its impacts team efficiency and they are unable to deliver the project on time. Agile Software Development helps to Plan, prioritize, and deliver business value in a shorter duration. It helps the team to be focused on completing the development and delivering committed user stories and then start new user stories based on product owner prioritization. To accelerate delivery
Improves Quality
Adopting Agile Software development practices helps to improve the quality of the Solution delivered. Producing frequent builds and conducting continuous integration & Testing in each iteration helps to find the defect quickly and helps to improve the quality.
Fail fast and learn fast
In Agile Software Development Shorter Iteration gives the opportunity to the development team to fail early. In this way, customers and developers both discover very quickly if any functionality not working in the product. It helps to identify the challenges in a positive way rather they get surprised at a later stage. In shorter iteration delivery, customer satisfaction increase and the development team receives good feedback and quick wins. This is also a good motivator for the team.
Find Our Upcoming Training