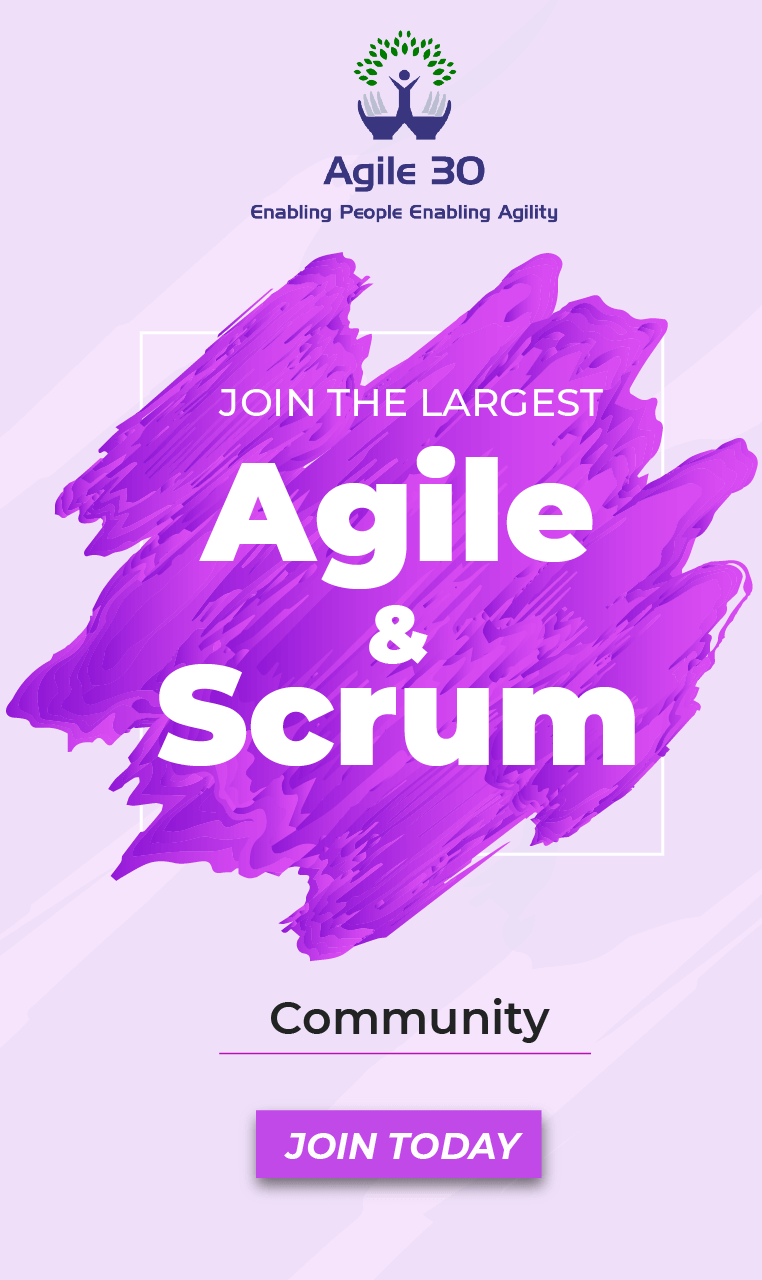 Scrum – Framework
Scrum is a lightweight framework that helps people, teams, and organizations generate value through adaptive solutions for complex problems.
15 Elements of Scrum
Scrum Values
Courage
Focus
Openness
Respect
Commitment
Scrum Principles
Empiricism

Transparency
Inspection
Adaptation

Base – Trust & Courage
Self-Management
Scrum Roles
Although the scrum roles are closely interrelated, each role in Scrum has a specific set of responsibilities.
Scrum Artifacts and Commitments
Artifacts raise transparency in detailing the product being developed. All the 3 artifacts are important. However, the increment is often thought of as the most critical of the three artifacts of Scrum.
Scrum Events
Product Backlog Refinement
Product Backlog refinement is an act of breaking down and further defining Product Backlog items into smaller, more precise items. This is an ongoing activity to add details, such as a description, order, and size. Attributes often vary with the domain of work.
The Developers who will be doing the work are responsible for the sizing. However, the Product Owner may influence the Developers by helping them understand and select trade-offs.
Scrum Rules
One Product - One Product Owner and One Product Backlog, no matter how many teams work on that product.
All the work Developers must originate from the Product Backlog
No Changes to be made during the Sprint that endanger the Sprint Goal
Only the Product Owner can Cancel the Sprint in case the Sprint Goal Obsolete
Each event in Scrum is Timeboxed
The Scrum team must create the Definition of DONE
Only developers create the estimates after clarifying their doubts with the Product Owner
The next Sprint immediately after the previous Sprint is concluded – There is no time in between the Sprints
The Scrum team must create a potentially releasable increment at the end of every Sprint
There are no titles or designations, just accountabilities - PO, SM, and Developers.
Scrum recognizes no sub-teams (DB, UI, UX, Dev, Test), and neither does it recognize any phases (Analysis, Design, Coding).
If Scrum is reduced to one purpose only, it would be to create a 'Done' Increment" which is usable.
Sprint length remains unchanged during the Sprint
To provide value, the Increment must be usable
The emergent process and work must be visible to those performing the work as well as those receiving the work.
The Scrum artifacts and the progress toward agreed goals must be inspected frequently and diligently to detect potentially undesirable variances or problems.
The adjustment must be made as soon as possible to minimize further deviations
For Product Owners to succeed, the entire organization must respect their decisions
The Sprint Goal must be finalized before the end of Sprint Planning.
The Product Goal is the long-term objective for the Scrum Team. Therefore, they must fulfill (or abandon) one objective before taking on the next.
Find Our Upcoming Training