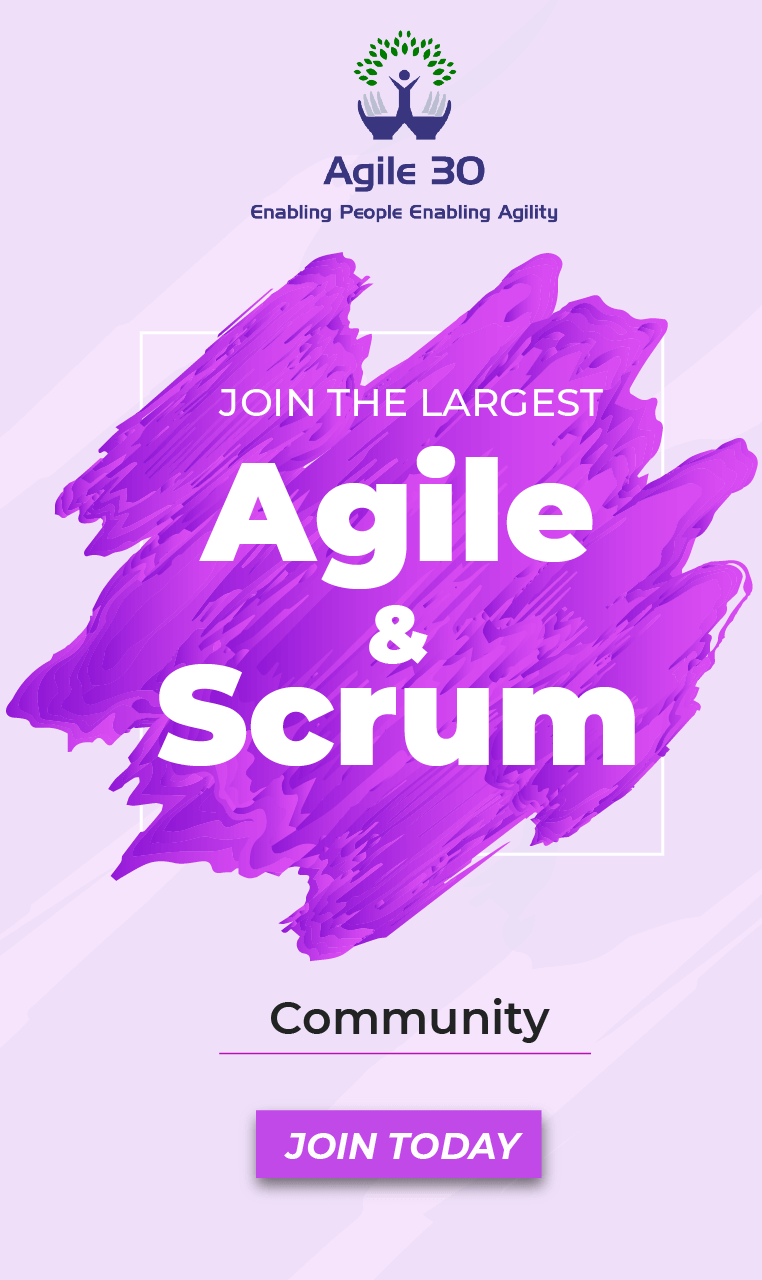 Modest Beginnings
Every entrepreneurial journey starts with a great back story.
In circa 2019, 5 friends who were also Agile practitioners decided to engage in a serious discussion about the challenges and the problems they faced.
After 45 minutes of intense discussion, the group came up with an idea to start their coaching and mentoring firm. They decided to go ahead with Scrum considering its popularity, which led to the inception of Agilemania.
What do we do?
Organizations encounter a lot of challenges during Agile adoption.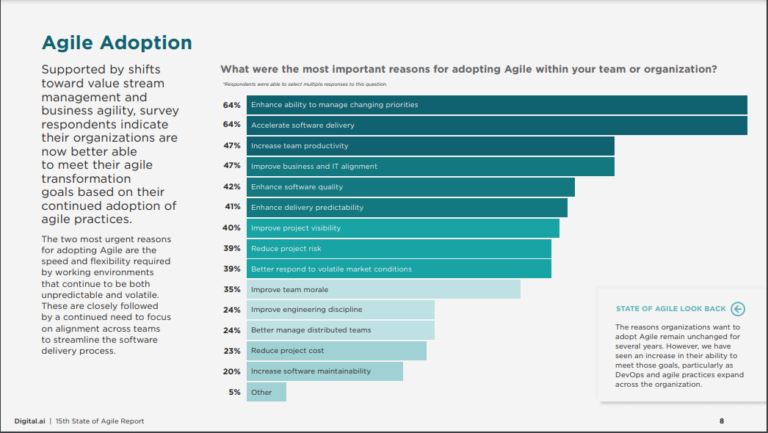 Source: 15th State of Agile Report
46% of the organizations reported they are inconsistencies in practices and processes

43% attributed cultural clashes

42% gave the reason that general organizational resistance to change

42% stated that lack of experience and skills

41% proclaimed the absence of leadership to be the main problem

And lastly, 40% indicated Inadequate management support and sponsorship.
These are the challenges organizations face.
But there's a silver lining. We help organizations find that silver lining.
We are a team of professionals working either as Agile Coach, Scrum Masters, Product Owner, or Developers. We coach, consult, and train organizations and people on enterprise agility, business agility, technical agility, and DevOps.
We take pride in that all our coaches are certified by globally recognized Agile certifying bodies. This achievement makes our coaches drive transformation that transcends geographies and work culture.
Core Offerings and Services Available from Agilemania
We offer four primary core services-
Business Agility using SAFe® - Embrace organizational agility with SAFe® to deliver value faster to your customer through continuous feedback.
Agile Product Development using Scrum -

Build a customer-centric product using Scrum to maximize value.

Building Agile Capability -

Sustaining agility requires continuous support from change agents, and our coach-the-coaches program helps enable the in-house capability.

Digital Marketing Consulting -

to grow brands and businesses with digital solutions delivered through our digital experts.
Besides our core services, we offer training on Agile, Scrum, Large-Scale Scrum, Scaled Agile, and DevOps. In addition, our Agile and Scrum Certification Learning Path will help you find the right path for your career.
Our training include
Scrum Master Training

Product Owner Training

Agile Certified Coaching

Agile Leadership Training

SAFe® 5.1 Training

Enterprise Agile Coaching

Scrum Developer Training
Get To Know About Our Coaches
Our coaches have made the world take notice of Agilemania by making organizations Agile. Our coaches hold 20+ years of industry experience, including leading organizational transformations.
They are certified coaches and trainers from prominent bodies such as Scrum.org, Scrum Alliance, LeSS, Scaled Agile Framework, International Consortium of Agile, International Coach Federation, Leadership Circle, and many more.
Why should you choose Agilemania?
Agilemania as a platform evolves out of the passion for agile and the training of the founding members for whom customer satisfaction is paramount.
The coaches at Agilemania have deep expertise in driving Agile transformation with prominent companies in Banking & Insurance, Telecom, Manufacturing, Retail, Electricals, FMCG, Oil & Gas, Auditing, and the like.
Over the years, Agilemania has emerged as the trusted brand for agile coaching and consulting in South and Southeast Asia. In addition, Agilemania is gaining a reputation for stellar performance in the US and Europe.
We provide customized solutions for special problems. We believe every industry and company is unique, and hence there's no one-size-fits-all solution.
All members of Agilemania are lifelong practitioners, and their expertise is derived from long hours of consulting experience. The empowering hours of working with individuals and organizations willing to be part of the grind results in marvelous transformation.
The time and investment to formally train in coaching, mentoring, and leadership models set us apart.
Agile Manifesto is the base, and as it reads, we believe in doing and helping others learn to do it.
Since its inception, Agilemania has come a long way by becoming the trusted partner for 100s of organizations and 1000s of individuals.
Another feather in the cap is the 4.9 Trustpilot training for Agilemania and the coaches.
What Our Customers Have to Say About Us

Milestones
Among the list of milestones that Agilemania has achieved, here are some of our notable ones-
Be a Part of our Ever-Growing Community
Learning is fun when it happens in a community. Practitioners can share their knowledge with other community members.
Our Agile 30 community is 16000 members strong and counting.
It is a community of agile product development enthusiasts. The majority of the members are aspiring Agile Coaches, Scrum Masters, and Product Owners. It is accredited to Scrum Alliance and managed by Agilemania.
The meetups are run regularly in Singapore, Malaysia, India, and Bangkok. Attendees share Agile, Scrum, XP, Kanban, DevOps, and SAFe® practices.
Another community that Agilemania runs is SAFe® Thursday.
Scaled Agile Framework® (SAFe®) is the go-to framework for organizations looking to achieve business agility. It is a group of organizational and workflow patterns for applying agile practices at the enterprise level.
It endorses alignment, collaboration, and delivery across large agile teams. It is centered around agile product development, lean product development, and systems thinking.
It is the largest SAFe® community in Southeast Asia, and the community keeps growing with each passing day. The community is open to individuals who'd like to stay updated with the latest trends, practices, and knowledge in SAFe®.
Give us a call
Are you looking to know more about what Agilemania has to offer?
Call us, drop us a mail, or talk to a consultant. The choice is yours.
Feel free to
reach out
to us.
Check Our Upcoming Training
We will help you become Scrum-qualified, enhancing your ability to develop and deliver high-quality products and apply Scrum concepts on the job.
Find Our Upcoming Trainings