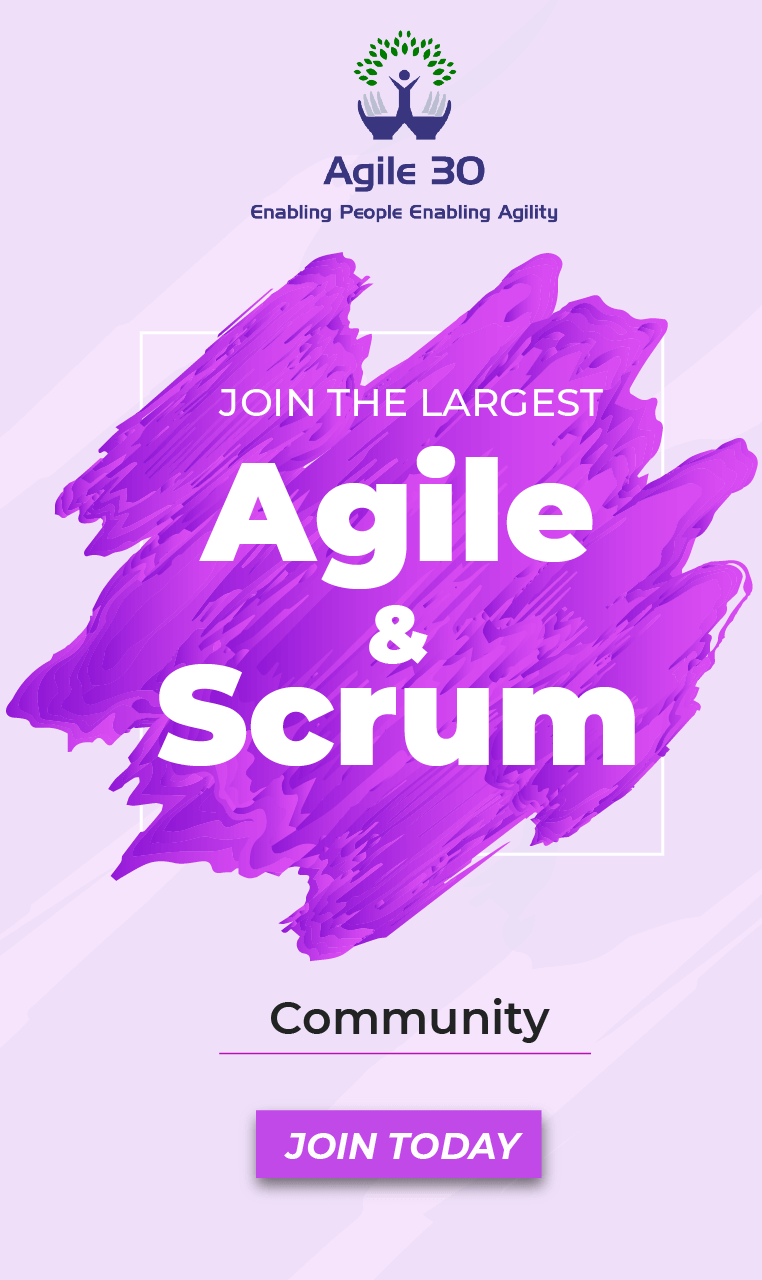 Scrum is a framework used in Agile product development for creating complex products. The daily standup meetings during a sprint are called "scrum" sessions.
A timed iteration of a continuous development cycle is known as a sprint. The team must finish a predetermined amount of work during a Sprint and prepare it for review.
Sprints are the most minor and dependable time intervals for scrum teams. They may last just a few days or up to three or four weeks.
Moving closer to a Sprint target, we plan, hone, develop, deliver, analyze, and so forth.
If the Sprint horizon is too lengthy, the Sprint Goal may no longer be viable, complexity may increase, and risk may increase too. Thus, more learning cycles can be produced, and cost & effort risks can be reduced with shorter sprints.
Benefits of a Scrum Team
A Scrum Team comprises people collaborating inside a Scrum framework to quickly solve a product problem or fulfill a product goal within an incremental time span known as a Sprint.
A Scrum Team has the following benefits:
Work happens simultaneously
Team morale improves
Workflow processes are made clear.
Return on investment (ROI) increases, and risks decrease.
You may turn your ultimate objective into a step-by-step manual using project management tools and careful Sprint planning. Following a fruitful planning session, everyone on the team will be aware of and committed to achieving the ultimate objective.
In project management, sprints also allow you to find and fix issues that could later affect the project. The chance of surprises significantly decreases after carefully preparing an Agile project sprint, so all you'll need to do is get to work!
The PSM II Certification Training is just perfect for learning about sprints and so much more.
Recommended reading: Why Is There No Project Manager In A Scrum Team?
Benefits of Shorter Sprints
A sprint is a short, time-boxed period when a scrum team works to complete a set amount of work. Sprints are at the heart of scrum and agile methodologies, and getting sprints right will help your agile team ship better software with fewer troubles.
Let us understand the rationale for scrum teams implementing short sprints by discussing some benefits of the same:
1. Consistency and Convenience
Since the core of Scrum is regular time-boxed delivery, we cannot afford to have flexible sprint lengths. The fixed-time sprint benefits scrum teams since everyone falls into the flow. Shorter sprints give the team more time to accomplish their objectives and shorter retrospectives.
2. Speed Tracker
This is the work a team completes at the conclusion of a sprint. You may maintain your speed while developing a more precise sense of accomplishment by making short sprints.
3. Modifications
Sprint evaluations will happen more often with a shorter sprint. Because there are fewer interruptions, shorter sprints guarantee getting more work done. The team can manage the sprint scope through frequent communication while the product owner gains a deeper understanding of the product.
4. Maintaining Structure
The Scrum values of rapid feedback, continuous team improvement, high motivation, feedback cycles, and more frequent working product releases can all be upheld by short sprints.
5. Input-Output Ratio
Short sprints make it possible to release products more frequently and earlier, which helps firms generate revenue faster and increase their overall return on investment.
6. Cross-Check Functionality
Any slowness is quickly noticed because each sprint must be followed by a certain number of steps. Short sprint lengths keep the customer interested and involved.
Scrum teams are regularly involved in reviews, requirement gathering, and prioritization, which keeps their interest.
7. Team Performance
Have you ever wondered how many people an agile team should have? Short sprint lengths are recommended when examining team performance metrics like flow, focus factor, team capacity, finding work, adapting work, and predicting accuracy.
Bottom Line
At first, releasing a product in one or two weeks could seem impossible. Sprint teams may be tempted to choose the longer sprint. Long sprints can, however, create additional problems, including an endless list of new features being introduced in the midst of the sprint, a tendency to ignore risks, and fewer chances for the team to prove their value and excel.
Except when there is a compelling cause, such as a product release or a holiday that falls outside the regular sprint period, the sprint length in scrum should be a constant sprint duration and adhere to it throughout the development process.
Conclusively, the rationale for scrum teams implementing short sprints, while initially challenging, is that it eventually aids teams in performing better and completing objectives more rapidly.
Short sprints' advantages keep participants interested by continuously providing working resources.
Find Our Upcoming Training