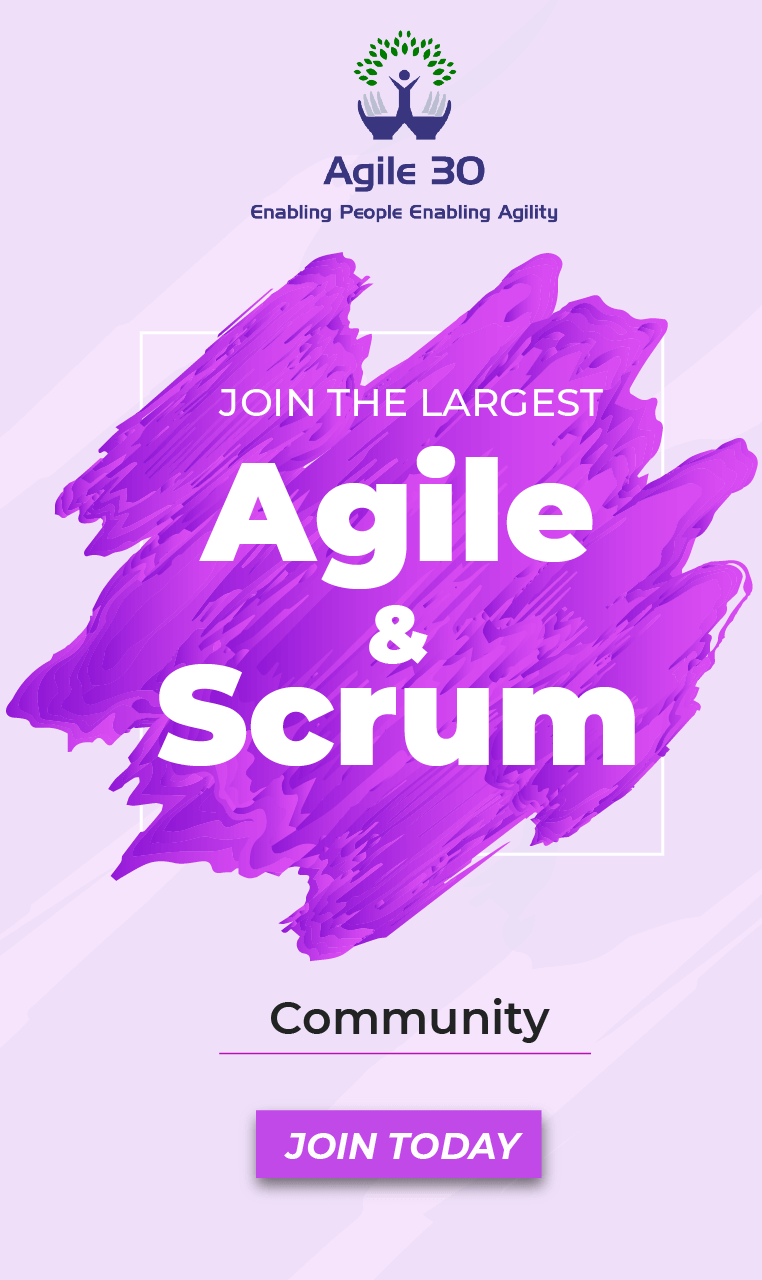 What is self-organization?
Self-organization is a process where some form of overall order arises from local interactions between parts of an initially disordered system. The process is spontaneous, not need control by any external agent
.
– Wikipedia
With respect to Agile teams, in simpler language.
It is people collaborating towards shared goals by deciding on their own the best way/process to achieve them.
Why is it important?
It is important because the Agile manifesto manifests –
"The best architectures, requirements, and designs emerge from self-organizing teams".
Ok, but still why? To understand the importance of self-organization in a nonlinear system, let's have a look at the Darkness Principle by K.A. Richardson The Darkness Principle states that
"each element in the system is ignorant of the behavior of the system as a whole, it responds only to information that is available to it locally"
What we learn from the Darkness Principle is that each team member can only have an incomplete mental model of the whole project. That is why they have to plan and decide together. This is why Scrum and Extreme Programming require the whole team to be present during planning meetings and daily stand-ups. The team members must aggregate their limited mental models and agree on a joint approach. ­­- Jurgen Appelo (http://noop.nl/2009/10/why-we-delegate-the-darkness-principle.html)
How to build a self-organizing team?
In a complex nonlinear system, self-organization is a norm. Contrary to our belief, it is an ability that is innately present in human beings (even other species). Leave a group of people together and there will be self-organization.
Whether the outcome as a result of it is in the right direction or not is something to watch out for – Weed, Malaria, Mumbai traffic, Clean India Initiative. Ok, I understand self-organization is the default behavior. So the questions now are –
How to grow a self-organizing team? As an SM/coach/leader, what can I do to catalyze it in my teams?
Set the vision
Setting up a compelling vision and purpose acts as an intrinsic motivator; it sets up people in pursuit of a higher purpose.
Design the constraints and boundaries
Give the team a container to collaborate, experiment, and learn together. Design the constraints to enhance the interactions and the right behaviors.
Empower people
Empower teams to make their own decisions. Transfer power to the hands that are doing the work and are in the best place to make judgments.
Create a safe environment
Empowered people also need a safe and relaxed environment to try new ideas and speak their minds. A psychologically unsafe culture acts as a barrier to achieving optimal cohesiveness.
Help people grow
Help people develop competence. Build generalist specialists. People should be practicing one skill, learning a second, and teaching a third. Having the right skills helps in fostering trust and building self-organization within the team.
And there could be more
In nutshell,
As a group of human beings, self-organizing is the default behavior. It is no secret sauce. Though we self-organize for good or bad, remains a choice and can be controlled. I'm planning to cover the practical implementation (the How part) of each of these five aspects in a series of separate posts. I love planning not necessarily the plans.
So, how do you build self-organization in your teams? What are some of the common challenges you face? What is your experience of it in your agile adventures? Or if you have any feedback for the post, I would love to hear. Just realized, I'm late for one of my team's retrospectives. I saw them having a game of foosball instead, ah.. Self-organization taken too far. I told you, good self-organization takes a high level of discipline :) Have to rush, need to join them for a few shots :)
Find Our Upcoming Trainings