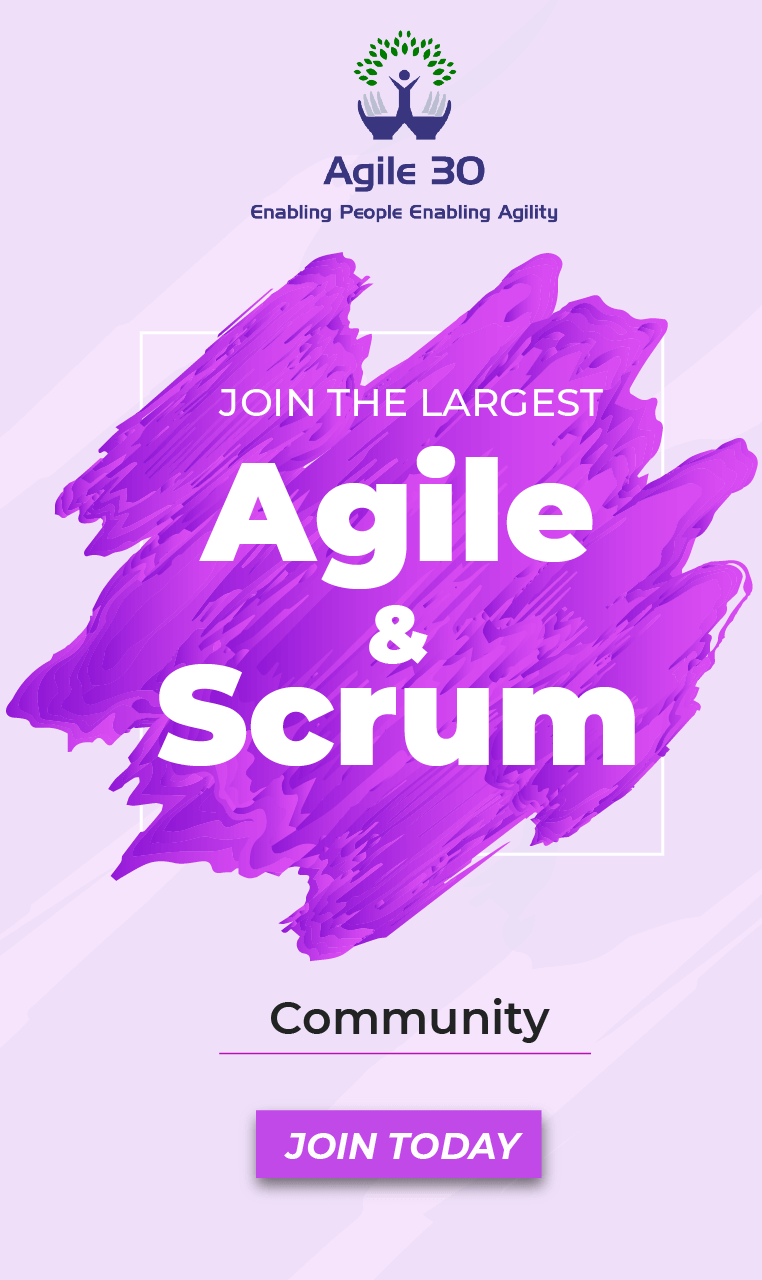 Here is a quick background on how it all started.
The pandemic and its impact on our lives and businesses took us at
Agilemania
also by surprise and it took us a good couple of weeks to decide on our persevere or pivot strategy. We ran experiments with online classes and we got excellent & encouraging feedback, we got started with our webinars and the results there were encouraging. Despite the positive feedback, all of us had this nagging feeling that something didn't feel right.
We decide to continue exploring and make sense of the mixed signals that we were receiving both from the market and the ones that we were sensing in our discussions with our existing and past clients. We started engaging with them more often and in multiple ways to better understand their concerns and how best we could serve them.
One thing in common that we noticed both with practitioners and leadership was how their traditional belief and the current ways of working are being challenged, the uncertainty of how the future is shaping up and how to rebuild the stability while retaining and possibly accelerating the newfound innovation capabilities.
We noticed an emerging pattern of how well SAFe 5.0 as an operating system for Business Agility resonated with our audiences whenever we brought it up. While there was a lot of enthusiasm about the possibilities, we also sensed apprehension and some reluctance to action it.
While we could relate to the perturbation caused when taking decisions at that scale, we also realised that quite a few concerns were unfounded. It is this realisation that prompted us to experiment a way to get our audience the right insights from the right sources and thus the SAFe Thursdays series was born.
The intention behind this concept is to provide a platform where we bring folks with experience and expertise to share their knowledge in a variety of formats like webinars, Lean Coffee Table, Panel Discussions etc.
Yesterday, the 28th of May 2020 marked the first SAFe Thursday event, where we had Pranjal Swarup, Country Business Development Manager at Scaled Agile Inc. for India and ASEAN. He stated of this series that was aligned with the core intent of the platform, SAFe – In the time of Pandemic. A very insightful discussion with practical examples were shared.
Are you excited to become a part of this amazing initiative?
We have created a meetup group by the same name
SAFe Thursday
and you are invited to join us in what we believe is going to be an exciting journey of exploring and better understanding of the most preferred agile scaling framework.
Our crew is working on coming up with a SAFe Thursday Calendar and many more artefacts. I hope you are as excited as us and look forward to you being an active and integral part of this Agilemania initiative.
Please watch this space for details about our upcoming events.