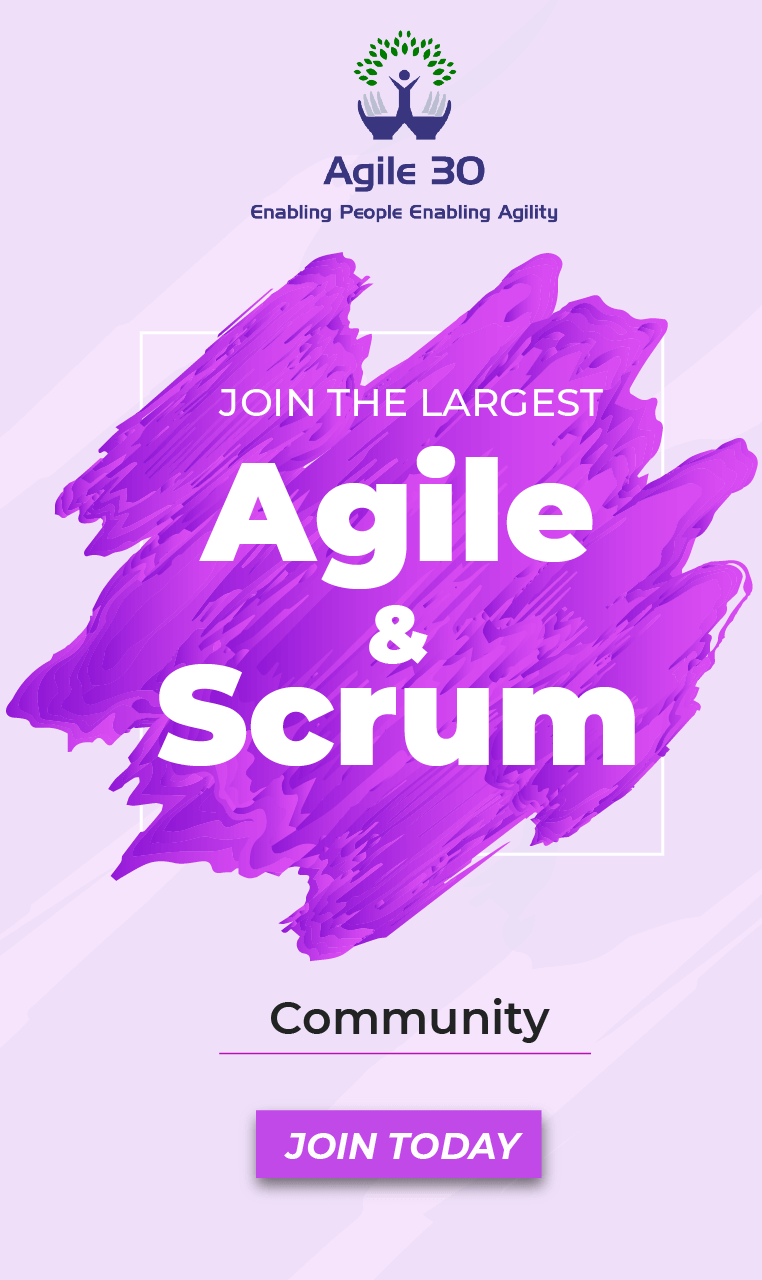 Agile coaching skills is one of the most in-demand skills nowadays. Agile coaching is an essential skill for scrum masters, agile coaches, and leadership coaches to support self-managed teams. Agilemania has been facilitating Agile Coaching classes since 2017 and has been well appreciated by participants.
We started our online agile coach course for India long back, and participants from Bangalore, Chennai, Hyderabad, Pune, and New Delhi, but it became popular this year during COVID time. You can read our feedback. ICAgile accredits our Agile Coaching training, and on successful completion of this course, ICAgile awards ICP-ACC (ICAgile Professional - Agile Coaching) certification.
We only run Agile Coaching training during India day time and welcome participants from all over the world. Since our agile coach training is primarily for people residing in India, we charge training fees applicable in India (INR 23,999 + 18% GST), even if you join from outside India.
What Special About Agilemania Agile Coach Training?
We often hear and support that agile coaching is a skill that someone can't master in 3 days of training. After a long debate among our coaches, we agreed to provide coaching support for six months through our mentoring session.
Naveen Kumar Singh
is our principal consultant and trainer for ICAgile - Agile Coaching runs a fortnightly mentoring session on Agile Coaching for our mentees.
What We Teach in Our ICAgile – Agile Coaching (Icp-ACC) Training
We teach six modules in three days: -
These modules get introduced during training in the form of stories. These stories about agile transformation and transition, challenges during transition, what worked, and what not for our consultants. These stories help connect dots and help participants visualize what they should be doing as agile coaches.
Module #1 - Agile Coach as an Agile-Lean Practitioner
Agile-Lean Practitioner covers agile values & principles, thinking approaches such as system thinking, lean thinking, and customer-centricity besides briefly discussing agile methods, frameworks, and practices.
Module #2 - Agile Coach as a Change Agent
Transformation mastery covers the Satir change model, agile coaches' role during transformation, and what to do to initiate change and sustain change. We get deeper into designing change models, assessing teams, and supporting through teaching, coaching, and mentoring.
Module #3 - Agile Coach as a Teacher
An agile coach should support change through teaching, and teaching to adults is one of the most challenging tasks. We teach how to design content using various techniques and how to teach by engaging audiences. Participants learn more by doing rather than just listening, and we do practice the same and help participants pick up this skill.
Module #4 - Agile Coach as a Mentor
Mentoring is another area where someone can be a champion by learning various tips and tricks, mentoring, and getting the idea about mentoring style and conversation. We help participants to design and develop multiple mentoring programs to support individuals during
agile transformation
. Speed mentoring is an area that becomes useful during the transition to mentor new scrum masters and product owners.
Module #5 - Agile Coach as a Professional Coach
Professional coaching is a profession, and professional coaches often work as life coaches, career coaches, and leadership coaches. Our goal is not to learn professional coaching but to master the coaching conversation. We get in there by learning tips and tricks of professional coaching to adopt in our day-to-day conversation to have an engaging conversation.
Module #6 - Agile Coach as a Team Coach
Agile coaches coach teams on self-management to stay committed to delivering the best possible result as a team. One must understand conflicts, facilitate conflict resolution, assess the team's process maturity, facilitate team decision, and prioritize organizational impediments to be a better agile coach.
Whom Do We Invite for This Training?
Ideally, anyone can attend, including
Scrum Masters
, Agile Coaches, and
Product Owners
, but we are very keen to see senior and middle management in this training. The whole purpose for us is to invite senior and middle management because they are the change agent during transformation and transition.
It helps to develop the skill necessary to support and develop self-managed teams. What are your challenges when deciding your next career move based on your experience, domain knowledge, and strengths? Check our Agile & Scrum learning Path to get more insight to visualize your career path.
Find Our Upcoming Trainings