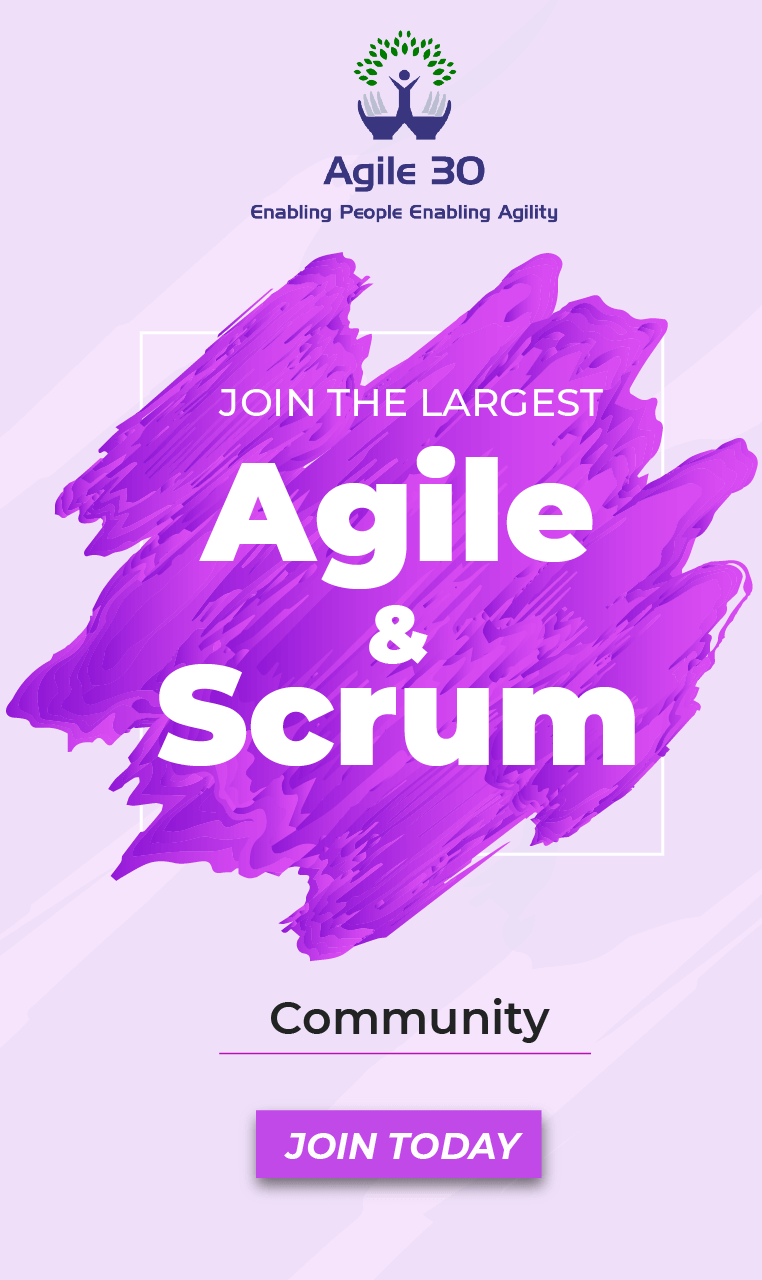 Value stream mapping and customer journey mapping are not the same. While value stream mapping lets you model your ideal value streams, customer journey mapping lets you map customers' emotions, experiences, and intent.
You can understand what experience you'd like your customers to have with value stream mapping. And through customer journey mapping, you map out your customers' actual experiences.
This article will discuss the difference between customer journey mapping and value stream mapping in detail. So, without further ado, let's get started.
Value Stream Mapping Vs. Customer Journey Map
Although both maps take the perspective of the external stakeholder, they describe different sets of information. For instance, customer journey maps consider a customer's emotional state while interacting with your brand, service, or product. It describes the emotions, experiences, and intent of a customer.
On the other hand, value stream mapping is a lean technique that helps understand your customer's perspective about the value and how you can deliver it. It lets you model the ideal experience you'd like your clients or customers to have.
The purpose of value stream mapping is to evaluate how it's adding value to the product from your customer's perspective.
To create value stream maps, you'll need to know what customers consider valuable. And customer journey mapping will help you identify that value and create the right value streams from a customer standpoint.
In short, customer journey mapping is an excellent process for understanding the value stream from the customer's eyes.
The Definition of Value stream mapping Vs. Customer Journey Map
Value Stream Mapping

Technically speaking, VSM or
Value Stream Mapping
is a lean manufacturing method to analyze, manage, design, and visualize the flow of information and materials needed to deliver a product to a customer.
It's a flow chart method to improve the steps needed to deliver a service or product. Like any other flowchart method, it uses a system of standard symbols to describe different workflows and information flows. For example, what steps are needed to help customers buy a product from the Amazon website or take what steps to take to book a parcel with a courier company?
During value stream mapping, items are mapped as "add value" and "don't add value" from the customer perspective to eliminate things that don't bring any value. For example, in the manufacturing industry, materials are items, or designs are your items in the design or development industry. In the administration industry, your internal customers are your items. For example, asking customers to register on the courier website to send parcels doesn't add value if customers are not going to use the service again in the future. However, it does add value for the courier company as they may share new services and updates.
Here we must mention that every customer cares about the value of the product or service you provide to them. However, they don't care about your efforts in producing it. And value stream mapping ensures maintaining this focus.
You can use value stream mapping to enhance any process with multiple handoffs and repeatable steps. Although it's easy to detect and visualize the handoffs in manufacturing, the application of VSM or value stream mapping isn't limited to manufacturing. VSM has progressed in knowledge work because it drives better team communication and collaboration results.
Most of the handoffs in knowledge work come between team members, which leads to poor quality and low productivity. And value stream mapping helps you detect the waste and improve the production process.
You can apply VSM to both customers, and product delivery flows. The product flow works on the steps needed to optimize and complete product delivery. On the contrary, customer flow works on the steps necessary to meet the end-user expectations.
Customer Journey Mapping

A customer journey map is a visualization tool or diagram that states customers' phases during interacting with a company. A customer journey map stages start from purchasing products and providing customer service or support on the phone or online.
Your customer journey should map out different touchpoints of customers' buying cycle. Also, it should include customer feelings like satisfaction, frustration, or any other experience you want your customer to feel.
An ideal customer journey map helps you get inside the mind of your customers so that you can understand what you're doing right in your businesses and where you need improvement.
And to map out a practical customer journey map, ensure it's filled with data that visually represent different experience stages of customers based on their sentiment, intent, and touchpoints.
The best way to map out customer journeys is to recognize different phases of a customer buying cycle and talk to them in person. That's why it's crucial to research your target audience to understand their decision. Without having in-depth knowledge about your customers' needs and preferences, customer journey mapping isn't possible.
Learn Value Stream Mapping and Customer Journey Mapping in the SAFe APM Certification Training.
The Benefits of Value Stream Mapping Vs. Customer Journey Map
Value Stream Mapping
No matter what industry you belong to, value stream mapping is an excellent lean method that helps you develop a plan to achieve your goals. The primary purpose behind creating a value stream map is to help your organization perform more seamlessly.
Here are some more benefits you can expect from VSM:
Identify Wastes:

Value stream mapping is a powerful visual tool that views work processes from start to end. It diagrams what's happening currently in your workflow and the ideal workflow in the future.

Value stream mapping helps you detect wastes that generally occur while producing and delivering a product or service from supplier to customer. Here's a heads up. Waste is mostly action or step in the value stream that doesn't bring any value to the end-user. It's a process within a workflow that the customer doesn't want or expect. By visualizing or mapping your value stream during a product development process

or a task, you can understand which steps or activities are waste or non-valuable to your customers in a better way.

For example- In the supply chain and logistics industry, you can remove waste or costly delays at different points on the supply chain and deliver a finished product. You can identify waste in the production process by analyzing and managing each material handling step in the manufacturing field. In software development or product development, you can identify waste by analyzing ideas to cash, feedback loops, or time to market.
Make Efficient Work Process: A value stream map helps you analyze materials and information flows. For example, the work process decides the lead time, task time, and cycle time. Because of this, you can understand where you're adding the actual value and where no value is being added. With the help of this information, you can improve your overall work process associated with product delivery and bring satisfying goals.
Align Cross-Functional Teams: Value stream mapping includes all your departmental stakeholders involved with different stages of product delivery. It helps align your entire organization or departments (from upper management to line workers) on one common goal. As a result, a cross-functional team sees the process at the company level through a tunnel-vision perspective. For example, a digital banking solution is not only a team of mobile app developers. The team needed people from middleware, backend, core banking, operations, quality, risks, and others to work as a cross-functional team.
Future Growth:

Once you've created a value stream map and aligned all the stakeholder, the map will now be able to create a larger conversation associated with the future version of the organization and creates shared goals for future growth.

Also, a successful value stream map results in low-cost or no-cost improvements. The waste reduction practice focuses on eliminating non-value-adding items helps to start those conversations that take a big step towards future growth.
Customer Journey Map
According to salesforce data, 80% of customers think their experience with the company is as crucial as with the products. In addition, 60% of customers in the UK expect the customer experience to be connected.
And most importantly, as per Aberdeen Group's report, when the customer journey map is mapped out successfully, organizations witness a 24.99% YOY increase in incremental revenue, a 21.2% reduction in service costs, and a 16.8% reduction in the sales cycle.
From the stats mentioned above, we can easily state that mapping out your customer's journey can come with many benefits, for example:
Customer journey mapping helps to increase customer engagement through channel optimization.

With the customer journey map, you can detect the moments of truth in the customer experience.

Using customer journey maps, you can remove ineffective touchpoints.

It helps your organization shift from a company-focused perspective to customer-focused.

You can create personas for the target audience and use them for relevant marketing campaigns.

Using journey maps, you can break down silos between departments.

You can understand what circumstances caused irregularities in the present quantitative data.
You can increase employee accountability by assigning ownership of different customer touchpoints.
You can access the return on investment of future UX/CX
Use the map to help the team understand the best practices and standards of customer experience.
In team meetings, you can showcase the map to map out customer-focused organizational goals.
The Steps of Value Stream Mapping Vs. Customer Journey Mapping
Value Stream Mapping
Step 1: Define the Objective of Value Stream Mapping
Based on your work process, ensure to recognize the objectives for value stream mapping. A good example of objectives in software development is improvement in efficiency, quality, governance, speed, and compliance.
Once you've decided the objective, determine the start and endpoint of the value stream map. Knowing the start and endpoint helps track the work progress more efficiently and reach the destination.
Some organizations map out the entire value chain, which comes with its own pros and cons. For instance, mapping out the whole value chain gives you a better idea of the entire process. However, there isn't much to do about the external processes.
Generally, value streaming maps start with materials delivery from the suppliers and end with delivery to the customer. But if your production processes aren't simple, you might map out each of the value-adding processes in detail after completing the overall value map.
Step 2: Define the Steps
Now define the processes needed to go from the starting point to the ending point. You can take the employee onboarding process for any company. Steps that occurs along the way might include:
Opening New Position

Publishing Requirement

Hiring New People

Onboarding

Payroll Processing

Induction

Project Allocation
Step 3: Select The Team
To successfully create the value stream map, choose employees in relevant departments who can make changes when needed. Ensure that the teams can direct themselves to reach the objectives of value stream mapping.
While selecting team members, remember to keep a minimal number. Ideally, six to ten team members are a good number in a VSM team, no matter what industry your organization belongs to.
Step 4: Collect Data
You'll need real data and insights for value stream mapping. So encourage your mapping team to invest time gathering critical data and information.
Also, your team members should visit their stakeholders or customer's office to understand the requirements of the services and products they're offering. This will help them get a holistic picture of the work process, and they'll be able to map a value stream successfully.
Your team should have information about the inventory items for each work process, the transfer time, and the cycle time. People needed to perform every step, the total number of products that needed to be scrapped out, the pack size, and the overall batch size required for every step.
Step 5: Add Data to The Value Stream Map
Once you get all the information, add them to your map. You can draw out a table or box under each process to add the information. If you're using historical data, ensure that you're using the current inputs and outputs for every process.
Don't forget to identify the lead time required for producing the product and the actual time you invested in producing each unit. Also, indicate the pack size or batch on the map.
Step 6: The Seven Wastes of Lean
The main purpose of the value stream map is to eliminate waste. So, this step is highly crucial to creating a successful value stream map.
Once you've added all the data and mapped out the timelines involved in the process, it's time to identify the "seven wastes" which can be the cause of profit loss:
Transport:

Transport can be a waste if moving resources and material frequently from one place to another. You can eliminate the steps involving transporting items if it doesn't add value to your work process. You can relate to having multi-site product development.

Inventory:

inventory of materials and finished products can be costly for your organization. So, lowering your inventory levels might cause better production — a simple way to understand having developed product features that are not going into production soon.

Motion:

Whether by a machine or person, motion can be wasteful. Excess motion can cost you much money. So, make sure to minimize your use of it.

Waiting:

Waiting indicates the time you wasted during slowed or halted production in a step of the production process while the previous step is already completed. Waiting can also result in environmental waste. For instance, wasted energy from lighting, cooling, and even labor during the halted work period is a sign of waste.

Over-processing:

Any process or step that is unnecessary is known as over-processing. Over-processing doesn't add value as it involves excessive use of labor, materials, energy, and time, resulting in waste. Simplifying the process or steps can reduce this kind of waste and help you build a better value stream map.

Overproduction:

Overproduction is another waste you must avoid. Unless your customer purchases your products, it's a waste of time to overproduce, store, and monitor them.

Defects:

You can't eliminate defects in each step of the process. Reworking or scraping defects are definitely a waste.
Step 7: create the Value stream Map
Once you've identified all the wastes, it's time to map out the value stream map with your team. And it's not easy to create an ideal map, and it's unlikely you'll get it in the first place. That's why you can create a series of intermediate future state maps. Then, your organization can make it a goal to reach these milestones by mapping out an ideal value stream map.


Customer Journey Map
Creating a customer journey mapping is way different from value stream mapping. Customer journey mapping can be complex if you don't keep them focused. So, choose one persona and customer scenario to start creating the map.
Here are some steps you can follow to create a customer journey map:
Step 1: Set a Goal
Without setting a clear goal, it's impossible to understand whether the customer journey map will impact your business and customers. You have to recognize your existing and future buyers and set a goal accordingly for those buyers at each stage of the experience.
To set a clear goal, you should gather data about the key stakeholders within your organization who will touch on different stages of the customer experience. Also, to define goals, gather insights about the present customer journey and where it requires improvements.
Step 2: Persona Research
Conduct in-depth research about the persona your journey map will be based on. For example, you can research pre-existing data from your organization's record to research the target persona.
However, the best way to gather data for persona research is by collecting real customer perspectives. Customers who have actually done business or interacted with your products are the best source of the research. You can gather these real insightful data by:
Conducting interviews

Taking surveys

Talking to employees who interact with the customers.

Call records from call center conversations

Web analytics

Data from Net Promoter Score.
While researching, look for information that states:
How do customers find your product/service/brand?

How easy/difficult is it to use your website?

What problems did your product do or didn't solve?
These qualitative and quantitative data about your customers during the customer journey mapping process ensures your brand decisions are data-driven and customer-oriented.
Step 3: Customer Touch Points
Customer touchpoints are a crucial part of your customer journey map. It refers to the way a customer experiences your product or brand. While researching the touchpoints, gather information showing their actions, emotions, and challenges.
'The total number of touchpoints will vary based on the business type. For example, the customer journey of a SaaS company will be different from the manufacturer's.
Step 4: Map the Current States
Once you've collected all the data, it's time to start arranging them on your customer journey on the map, be sure to include touchpoints, actions, and emotions. Then customize the map with diagrams, images, colors, and shapes to visualize various experiences of your customers.
When you map the current state, it allows you to see the red flags in the customer experience so that there's always room for improvement.
Step 5: Take Businesses Action
When you have a visual idea about your customers' journey, you'll ensure your products or businesses meet their needs at every stage of the map. In addition, analyzing the data from the map will give you a better understanding of the improvements you should make to reach your goal.
Once you complete your journey map, reflect and review it frequently to streamline the journey regularly. You can even take help from the users using feedback and analytics to monitor the challenges.
The Bottom Line
As you can see, both value stream mapping and customer journey mapping are entirely different concepts. One is a lean method, and another measures the customer's experience.
If you want to understand what your customers feel about your business or product or if you want to improve your customer experience, map out a customer journey map.
Value stream mapping is the answer to identifying and removing waste in your work process to take your business to new heights. rum Assessments" width="1200" height="628" />