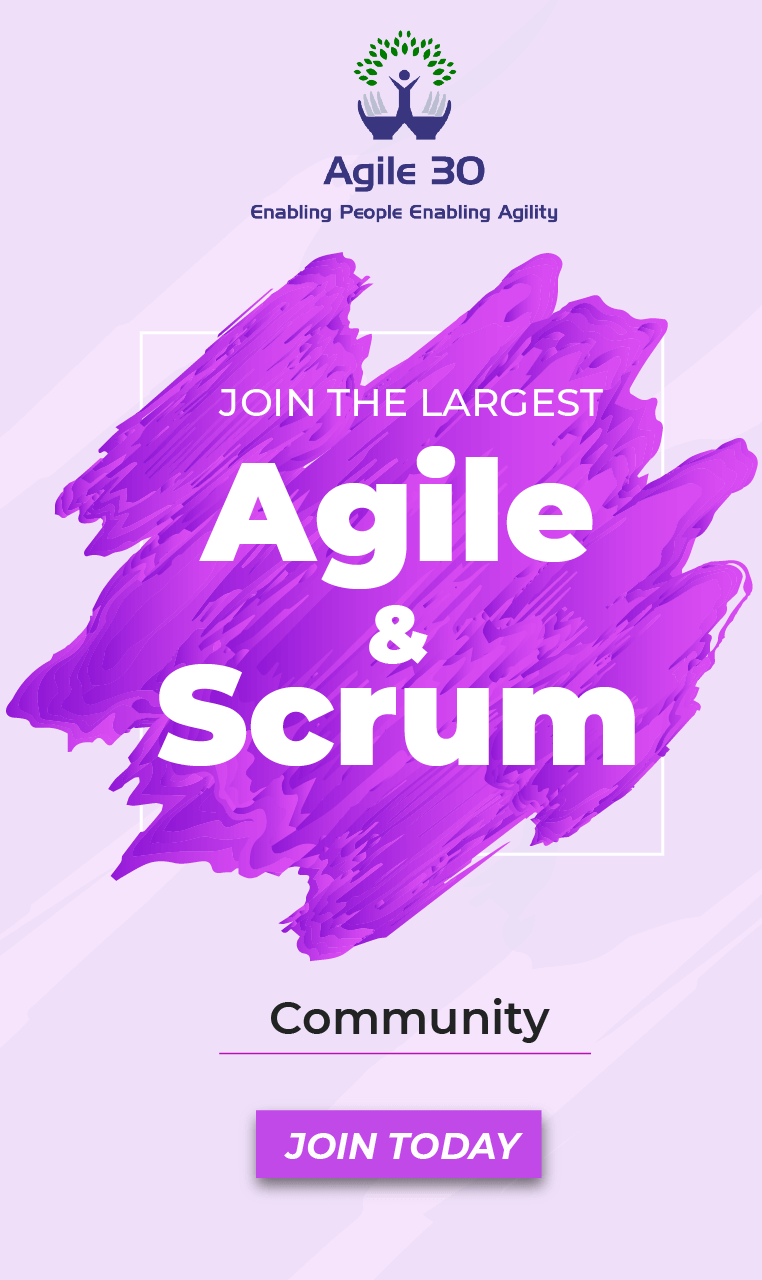 The digital market is ever-changing. New technology and innovations are evolving each day. And to stay competitive in this changing market, you have to come up with solid marketing strategies. Marketing strategies that will help your business stay relevant and trending. Here we have mentioned 8 actionable digital marketing strategies that really work! Make sure to incorporate these strategies to market your brand and make a big impact.
But before discussing the strategies, let's have a quick intro on what is digital marketing.
What is Digital Marketing?
Before we discuss different digital marketing strategies you can try, let's have a brief intro to what digital marketing is. Digital marketing is the art of selling any product, brand, or service through various channels like social media, email, and mobile apps. Technically speaking, any form of marketing (paid social media ads, online video, SEO marketing) that uses electronic devices (computers, laptops, and mobiles) to promote businesses is known as digital marketing.
Digital marketing can help you promote your brand and connect with a targeted audience base.
If you market your products or services on TV, in magazines, or on billboards, you have no control over who gets to see the advertisements. In comparison, digital marketing lets you determine a specific target audience and deliver personalized marketing messages to that specific audience for high conversions. The best part is that digital marketing is more budget-friendly than any other traditional form of marketing method. It allows you to measure marketing campaigns regularly on different channels.
So, if you're not getting the expected ROI from a specific channel, you can limit the spending on that particular channel. On the other hand, traditional marketing won't allow you to control where to spend the money. For example, it doesn't matter if an advertisement on TV performs well; it will cost the same even if it doesn't bring the expected results. Also, digital marketing offers cost-effective solutions to every business. Small businesses, for instance, can invest in content marketing and SEO strategies that can bring great results on a minimal budget.
So, to sum up, without digital marketing, your business will never be agile, and you'll fail to keep up with competitors.
Now that you know the definition of digital marketing and how it can impact your brand or businesses online, let's move on to our next point, what's a digital marketing strategy.
What is Digital Marketing Strategy
Running your digital marketing campaigns without a strategy is like trying to use a gadget for the first time without reading the manual. You're more likely to fail to navigate the product and end up wasting time. Technically speaking, a strategic plan that helps your business understand how it will accomplish its marketing goals through different online mediums is known as a digital marketing strategy.
Most digital marketing strategy outlines which marketing channel you should use and how to make the most of your marketing budget. Your digital marketing strategy can include content marketing, influencer marketing, or growth marketing to drive leads and profits. The complexity of your digital marketing strategy will depend on your goals and the size of your business. If your organization is new in the market, including only two or three steps in your digital marketing strategy will help you get results. Before creating a digital marketing strategy, here are some things you should keep in mind:
Know Your Brand: First, you need to understand your brand well to create a digital marketing strategy. So, define what's your brand's USPs, your product's value proposition, or brand voice.
Build Buyer Persona: Decide who your business's target audience is using a custom buyer persona. Outline your target audience demographics and intent to buy your products or services.
Set Goals: Before coming up with a marketing strategy, make sure to define your business's short and long-term goals. You can use the Specific, Measurable, Achievable, Realistic, and Timely aka, the SMART method to set clear goals.
Plan Your Strategy: The key to creating a successful digital marketing strategy is to plan ahead. Suppose you're thinking about investing in content marketing; plan your budget. If you decide to run ads on social media platforms, plan your ad budget in advance.
Measure Your Results: After launching your digital marketing campaign, you should invest time in measuring the performance of your marketing strategy. You can use tools like Google search console, Google Analytics, and Ads to keep track of your performance and measure the ROI.
These are the basic steps your organization can follow to create and successfully launch its first digital marketing strategy. You can tweak these steps based on your business and services. If you need more help, it's better to take help from online marketing consultancy services or coaches.
8 Actionable Strategies for Digital Marketing Success
1. Use of Artificial Intelligence
From chatbots to virtual assistants, artificial intelligence has been changing the face of digital marketing in recent years. It's helping brands to optimize marketing tasks, improve the consumer experience, and drive leads. AI can help you personalize the consumer experience by analyzing customer profiles. Moreover, AI can analyze high-quantity data and make predictions based on it.
Digital marketers can use AI to automate search engine marketing, PPC advertising, social media marketing, and much more. In fact, we've seen markets and brands adopting chatbot technology over the past few years and will continue to do so. According to Juniper's research prediction, eCommerce transactions through chatbots will be around $112 billion by 2023. So, it's safe to say, incorporating artificial intelligence into your digital marketing strategy will help you achieve success in the long run.
You can take Starbucks's marketing strategy as an example here. Starbucks focused on improving its customer experience by making the ordering process easy. They have implemented a chatbot on their MyBarista app that lets you order via messaging or order by voice through Amazon Alexa.
You May Also Like to Read: What is SEO? The Beginners Guide to Search Engine Optimization
2. Incorporate Videos
In 2020, more than 3 billion internet users consumed video content. 88% of marketers are satisfied with the ROI of video marketing. And 78% of marketers agreed that video marketing directly helped them increase sales. With Instagram reels, YouTube, and TikTok dominating the online world, video has become one of the trendiest forms of marketing in 2022. And why not? Videos or any kind of visual content are memorable and engaging.
You can use videos to explain a complex process of your business, share a brand story, show your brand's personality, and connect with the audience. The best part is that videos let you track and measure the performance. That's why data-driven marketers worship video marketing these days. You can include videos in your digital marketing strategy by recording product demos. You can also create how-tos and video tutorials to explain how your services work.
Also, you can drive more customers' attention by using video testimonials and sharing them with your online audience. In short, from blogs and newsletters to social media, you can incorporate videos almost everywhere. Dove's video marketing strategy is a perfect example of how brands can leverage it. The Real Beauty video campaign managed to break the stereotypical standards of beauty. What's more? It has over 69M views and 182k likes on YouTube.
3. Focus on a Comprehensive Sales Funnel
Most brands make this one mistake with their digital marketing strategy- They focus only on top-of-the-funnel content. But to hold your audience's attention, you have to create a comprehensive sales funnel strategy that focuses on not only the top but also the middle and bottom of the funnel content. On your website, different people will visit different stages of their buyers' journey. Some will be returning customers; some will visit your website for the first time.
So, to attract your audience's attention and hold them till the end of their buyers' journey, focus on creating a comprehensive sales funnel. So, include videos, infographics, eBooks, and podcasts as a part of your content marketing strategy. Make sure to personalize the entire website for your target audience.
4. Include Voice Search
According to PWC, 71% of customers like to use voice searches instead of typing to conduct a query. More and more users are getting familiar with voice search tools like Alexa, Google, and Siri. So, in the upcoming years, voice search will be an integral part of digital marketing strategy. You can optimize your digital marketing strategy for voice search by optimizing your website. Focus on including sitemaps and alt-text for images. You should also focus on optimizing the content on your website for voice search.
Make sure to use conversational language in your content. Try to transform text searches into long-tail questions. For example, in voice search, you are more likely to ask, "Hey, Alexa, what are the best places to visit in India?" While on the search engine, you may type "best places to visit in India."
5. Omnichannel Marketing
Omnichannel campaigns have an order rate of 0.83%, while single-channel campaigns have an order rate of only 0.14%. Omnichannel marketing means marketing your brand, product, or services across multiple channels. Using an omnichannel marketing approach to your digital marketing strategy, you can get higher engagement.
Omnichannel marketing also helps you boost purchase frequency. In fact, in 2022, marketers using omnichannel earned 250% more purchase rate than sign channel marketing. And to include omnichannel marketing in your strategy:
Research your customers' needs and preferences.
Use tools like CRM, and CMS to connect with your customers.
Segment your customers based on their customer journey.
Personalize your customer experience so you can send targeted messages to all.
Spread the message across all channels.
6. Automate Your tasks
While including new strategies in your digital marketing campaigns, ensure to automate your tasks. This will help you save time and handle high-priority projects. Here are some marketing tasks you can automate to have a seamless workflow:
Automate all your marketing emails, newsletters, and follow-ups to have a smooth email campaign.
Automate your social media tasks with the help of post-scheduling, messenger bots, keyword research tools, and analytics tools.
You can automate notifications to get notified every time a customer makes sales, sends feedback, or sends you an email.
7. Include Personalization
88% of customers will purchase from a company that provides a tailored experience. 70% of customers said that their loyalty towards a brand depends on how well they understand their individual needs. Based on the stats, it's quite obvious that including personalization in your marketing strategy can improve conversions. You can provide a personalized experience to your customers by collecting data like demographics, contact information, and pain points. Based on the gathered data, send personalized emails to your customers.
Once a prospect visits your website, downloads a resource, or subscribes to your services, make sure to send them personalized information based on their preference. The best example of a brand adopting a personalization Digital marketing strategy is Grammarly's report. Grammarly collects all the data related to writing technique, word counts, typos, and grammatical errors throughout the week. And, weekly sends a report that shows how much progress you've made after using Grammarly.
8. Leverage Influencer Marketing
As per the Influencer Marketing Hub report, in 2021, influencer marketing-based platforms raised over $800M in funding. And in the upcoming years, the Influencer marketing industry is expected to grow more. In fact, the COVID pandemic has had a lot of impact on the growth of influencers.
In a lockdown, consumers turn to influencers for purchasing instead of visiting a brick-and-mortar store. Most reliable influencers share tested and personal experiences before promoting a product or brand. This authenticity helps more consumers trust influencers. Also, with influencer marketing, brands can market their product to a target customer base.
Wrapping Up
There you go! These are the most tested and proven strategies you can implement in your digital marketing campaigns. These strategies will give your marketing campaigns a massive boost. However, don't try to implement all these strategies at once. Make sure to experiment and find out what suits best for your brand.