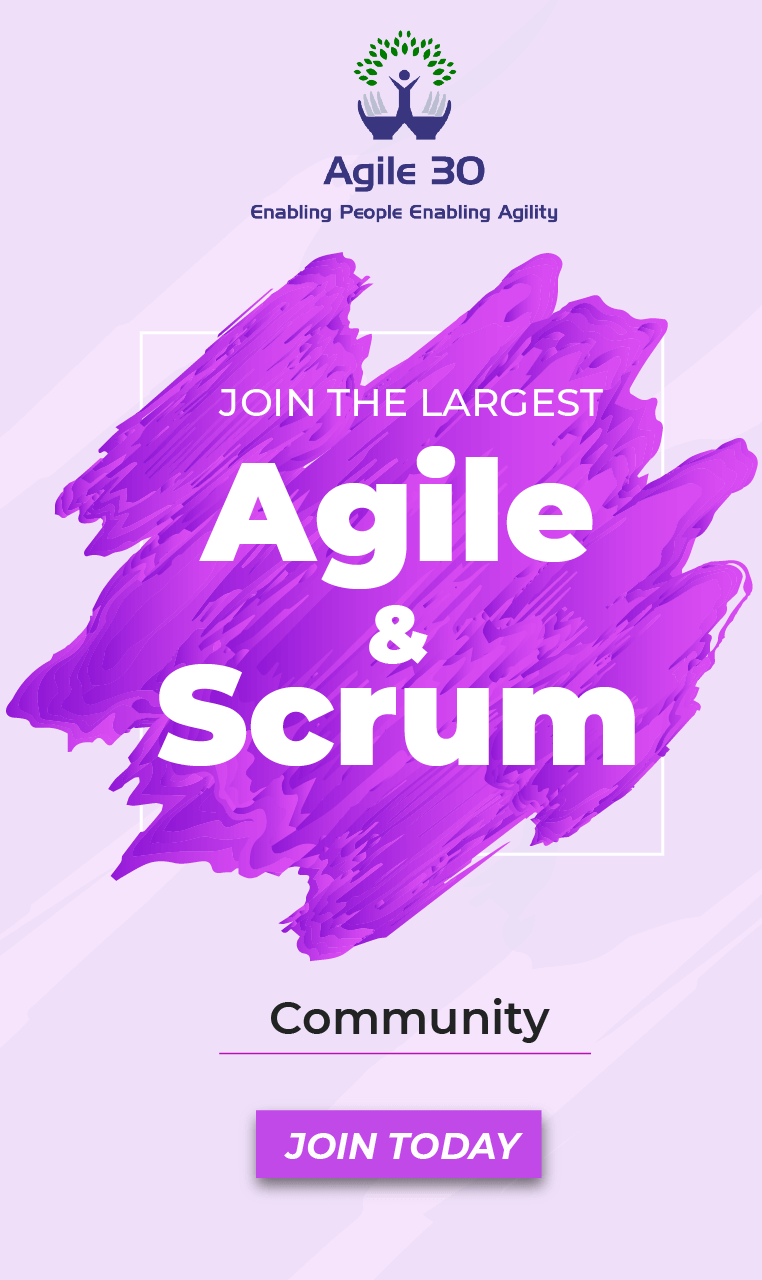 You have opened your beautiful shop of sweets or flowers or maybe groceries in a perfect neighborhood. You have hired an effective manager to run it, and you even offer a discount, but the sale is not up to the mark, it's not constant, and even worse, it is falling. Do you know why? Because most people now shop online as it has its pros.
According to Statista, there were 4.66 billion active internet users worldwide - 59.5 percent of the global population. Of this total, 92.6 percent (4.32 billion) accessed the internet via mobile devices. Let me show you a breakdown of expected spending change for traditional vs. Digital from 2020 to 2024

What is Digital Marketing
In very simple words, Digital marketing means "any form of marketing that exists online." Digital marketing is a type of marketing that uses the internet or electronic devices to promote business. It can also be said as any form of marketing that takes place online.
Different types of digital marketing
Digital marketing has a huge diversification. Let both "you and me" jump and dive deep into what different types of digital marketing methods you can use to enhance your business.
1. SEARCH ENGINE OPTIMIZATION(SEO): Don't be afraid of this big word. Simply put, when your customer searches for your business in search engines like Google, Bing, and Yahoo, you will be found online with the help of SEO.
2. SOCIAL MEDIA MARKETING(SMM): SMM means finding your customer through social media sites like Facebook, Instagram, Pinterest, Twitter, and LinkedIn. According to Social's Digital Report for 2021, 4.2 billion people worldwide actively use social media. Of those social media users, 27.5% use social media to research products to buy. 44.8% use social media to search for more information about brands.
3. CONTENT MARKETING: This form of marketing helps you to make your customer aware of your product and services through written blog posts, website content, article, and case study. Content marketing matters and there are plenty of stats to prove it: 84% of consumers expect companies to produce entertaining and helpful content experiences 62% of companies that have at least 5,000 employees produce content daily 92% of marketers believe that their company values content as an important asset.
4. AFFILIATE MARKETING: In this, you will sell your product through a third party. You need to share your personalized URL of the product you want to sell, and the other person will use it in their content, blog post, social media post, or emails. If your customer buys through that link, you and the third party will share revenue according to your contract.
5. EMAIL MARKETING: Here, you send promotional emails to your prospective buyers, and if they click and buy through it, you get the reward. You need to collect emails from your would-be buyers through websites, blogs, and social media channels. Research from Litmus has shown for every dollar spent on email marketing; brands can expect to receive $42 in return.
6. INFLUENCER MARKETING: Find a celebrity or influencer and pitch them your service or product you want to sell. Influencer marketing plays a vital role in making your business viral and increasing visibility among your niche audience.
7. PODCAST MARKETING: Who says podcast marketing is dead? In 2021, according to Insider Intelligence by eMarketer, advertisers were expected to spend $1.33 billion on podcast advertisements and sponsorships. By 2025, US podcast audiences are expected to grow to 144 million. Podcast marketing allows you to reach your customer through podcasts on Spotify, amazon audible, Apple, and even local FM plays a vital role in it.
8. PAY PER CLICK(PPC): PPC brings traffic to your website by paying your publisher every time your ad is clicked. PPC includes Paid ads on Facebook, paid ads on LinkedIn, and Twitter ads campaigns. You pay for the top search on the Google search engine.
9. MARKETING AUTOMATION: It uses software to do basic marketing operations, which you have to do manually every time. Marketing automation software helps you with an Email newsletter, Social media post scheduling, helps with data analysis, Collect and analyzing consumer information, Generating campaigns and tracking the analytics as to which campaign worked well and which needs improvements, Send and post-marketing messages at the right times to the right audiences.
10. PUBLIC RELATION (PR) MARKETING: PR marketing means earned online coverage. It can be gained through Taking to journalists on social media platforms and engaging win online reviews of your product. The basic idea is to get influencers or journalists talking about your business in an online space that would let you gain buyers.
The Global Public Relations Market Report predicts that the global PR market will grow from $88.13 billion in 2020 to $97.13 billion in 2021. The growth is linked to companies recovering from the effects of COVID-19.
Some Digital Marketing Statistics 2023
On average, email marketing has a 4400% ROI.
78% of salespeople using social media perform better than their peers.
98% of sales reps with 5000+ LinkedIn connections meet or surpass sales quotas.
45% of businesses send their leads one email per week.
More than 35% of B2B marketers surveyed have established a lead nurturing strategy.
63% of marketers say their biggest content challenge is driving traffic and generating leads.
Nearly all (95%) of people in the US own a mobile phone.
90% of people who recalled reading online reviews claimed that positive online reviews influence their buying decisions.
Personalized subject lines in emails are 22% more likely to be opened.
72% of online marketers describe content creation as their most effective SEO tactic.
Google receives over 77,000 searches per second.
1.66 billion people shop online each year.
Inbound marketing costs 62% less per lead than traditional, outbound marketing.
69% of Millennials experience FOMO, the most of any age group.
Having known all the different types of digital marketing, let us tell you what steps you can follow to do digital marketing for your business in 2023:
How to do Digital Marketing
Step 1) IDENTIFY YOUR GOAL: It is crucial to identify your goal before starting digital marketing. Based on your goal, you can make actionable digital marketing strategies. For example, if your goal is to make more people aware of your business, you need social media to increase your reach.
Step 2) DEFINE YOUR TARGET AUDIENCE: A product or service for all is a service for none. So, choose your customers according to your goal. Your target customer can vary according to social media platforms. For example, LinkedIn is for the more professional and older audience while Instagram is for fun-loving younger ones.
Step 3) HAVE A BUDGET ASSIGNED FOR EACH PLATFORM: If you focus on organic growth like SEO and content creation, you need not spend a dime. But in the case of online advertisement, you need to keep a budget for each social media channel. For example, on Facebook, you can create ads for $1 per day. However, on LinkedIn, you need to pay at least $10 per day to run ads. In the PPC model, you pay according to the keyword's competitiveness.
Step 4) CREAT A BALANCE BETWEEN PAID AND NON-PAID DIGITAL MARKETING TECHNIQUES: In case of growing your business through digital marketing in 2023, you need both organic(non-paid) and inorganic(paid) methods.
Step 5) CREATE CONTENTS THAT SELLS: Now that you have set your target customer and budget, start writing content on different platforms in various formats like blog posts, websites, PPC ads, email marketing newsletters, which should be engaging and should provoke people to buy.
Step 6) LAST BUT NOT LEAST, MAKE YOUR DIGITAL MARKETING STRATEGY MOBILE OPTIMIZED: In fact, smartphone usage as a whole accounts for 69% of time spent consuming digital media in the U.S., while desktop-based digital media consumption makes up less than half — and the U.S. still isn't mobile's biggest fan compared to other countries.
Step 7) DO THOROUGH KEYWORD RESEARCH: All your digital marketing is based on the concept of being found by the right type of customer, and it can't happen without a strong keyword that helps you to be found.
Step 8) DO ANALYTICS STUDY: Since you are pouring all your heart and soul into marketing, create a long-term strategy to gain results. It will help you change your strategy if you do not get the desired results. One of the best examples of digital marketing is Slack. The cloud-based messaging and collaboration tool is one of the fastest-growing apps that has 12 million daily active users.
In fact, the app generated $902 million in revenue between 2020 to 2021. Slack gained massive success because it kept customer experience a priority for their product. They started a campaign on Twitter called #Slack Wall of Love. In this campaign, they share tweets and retweets of users who have used the product and share their feedback. This strategy works amazingly to build brand authority online.
Also Read: 8 Actionable Strategies for Digital Marketing Success in 2023
What is the importance of Digital Marketing for business in 2023
Now that you have got an idea about the scope of digital marketing let me tell you why it is important for your business.
1. HIGHER GEOGRAPHIC REACH: By going online, you are not limited to being found within your neighborhood but in different locations, including other parts of the world. It helps to gain visibility.
2. COST-EFFICIENT: Digital marketing for starters requires nil investment if gone for organic marketing. In the case of inorganic marketing, you can track the amount spent on various channels, and based on the performance; you can increase or decrease the amount.
3. ANALYSE YOUR RESULT: You can analyze the success rate with digital marketing tools. For example, how many new customers clicked on PPC Ads or affiliate links, and how many customers came to your blog and were made aware of your business? Free digital marketing software is available that helps you generate all the analytics and quantifiable results.
4. INTERACTION: Digital marketing helps to engage with your customer in real-time. Let's say your social media strategy of posting content. How many people read it, commented on that, shared that, messages they sent you? All this creates a buzz around your product.
5. PERSONALIZATION or CREATING A CUSTOMER BASE: It's easy to collect data online with more precision and ease. According to the data collected, you can create your Ads campaign based on the different sets of the target audience.
6. FLEXIBILITY: You have various options to grow your business with the different types of digital marketing strategies discussed above. It can be paid as well as a non-paid method. You also have the flexibility to analyze the best option based on the analytics.
7. BRAND LOYALTY AND AUTHORITY: With digital marketing, it is easy to clear any concern and controversy going around your product. Engaging constantly and giving all the necessary information and data related to your business creates a sense of authority, and it helps to build trust in your business. Which ultimately leads to brand loyalty.
8. EASY CONVERSION RATE: Digital marketing helps your customer make quick decisions. It helps to create FOMO. You need to build an easy and lucrative advertisement with customers' pain points for higher conversion.
9. INCREASE IN ROI: By investing in ads, you can get higher returns as compared to traditional offline media like printing flyers. You can run ads on certain platforms for as low as 1$.
Wrapping Up
As our world is changing at a fast pace with new businesses emerging every day, you need to stand out. Having a valuable product with a consistent digital marketing strategy is your unique combination for success. However, becoming a pro at digital marketing takes time and effort; that's why here we've shared all the basics you need to know about digital marketing. So, go ahead and learn the importance of digital marketing for your business.
After all. It's 2023 already!!