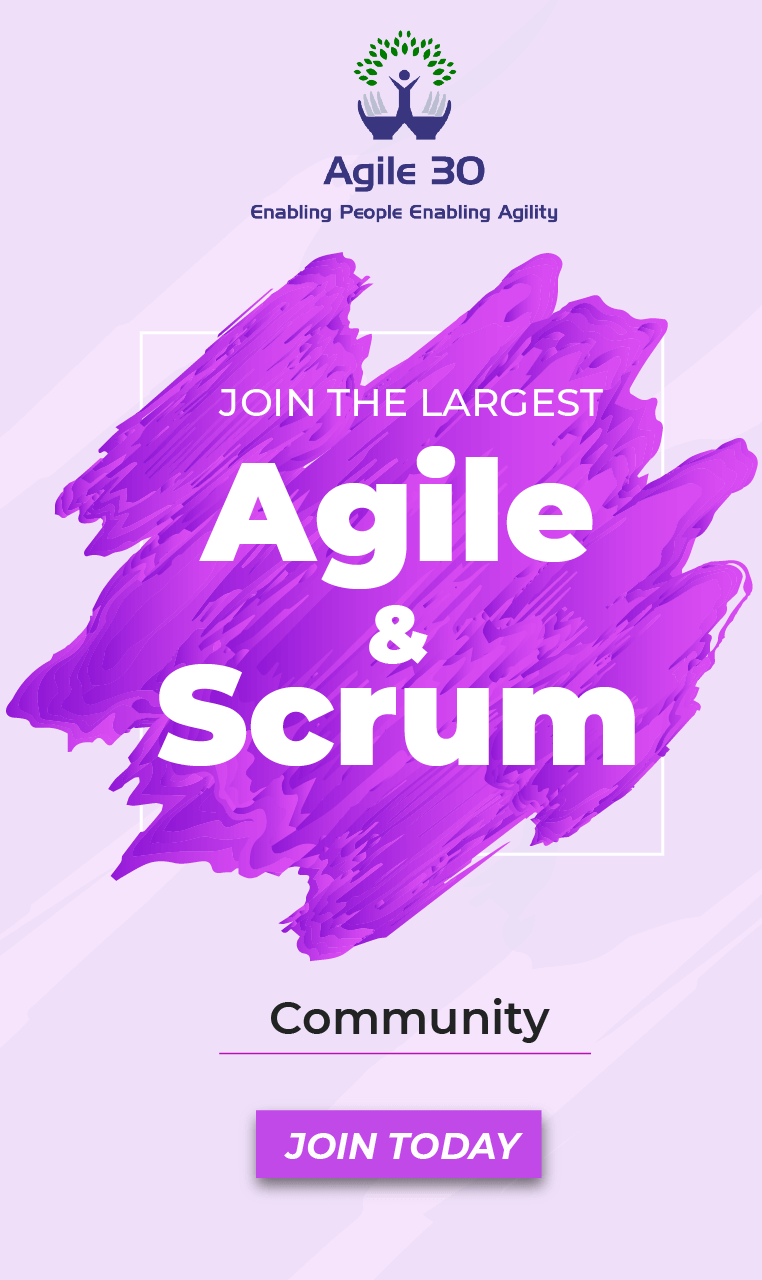 Not long ago, I posted on LinkedIn regarding why we should not employ a full-time scrum/agile coach and numerous people reacted. You can see the responses here. There were differences in opinion. A few of them echoed my thoughts and a few disagreed with it.
Here's what I posted-
I think companies should stop hiring scrum masters and agile coaches. I believe, these are pseudo titles and tend to create more confusion than solving any.
Why?
I, as a consultant, have been talking to, observing, and listening to many people and one question that still haunts me is - what does a scrum master do? Simple answer - they uphold scrum, remove impediments, teach, facilitate, coach, and mentor people. Meanwhile, how are they different from the people manager? They likewise do everything mentioned above except maybe uphold scrum.
If this scenario, isn't it sufficient to teach them to scrum? The most common argument – The command & control mindset of people managers that prevents them from discharging the duties of a Scrum/Agile Coach. But then, can this problem be magically solved by hiring scrum masters/agile coaches a rung below the people manager?
Scrum Master is a role in the scrum that the existing management folks can do much better if they take up this role and adopt servant leadership. Why is there a focus on creating a new title rather than focusing on improving people from the existing management? Why not educate them to perform better than hiring from outside?
I am planning to go profound in this with the intent of preparing a few useful resources. However, if you have a better experience could you please help me? To begin with, the first step could be to stop sending people to scrum master training and get management people educated on agile, scrum, and manager as teacher kind of the subject. Well, What next?
Here is how people reacted to this post.
I have worked with four types of people managers in the organization and here is my take on what they are/ have been doing and what is expected from them in an agile organization.
1. Human Resource Managers
They are a part of the centralized department named Human Resources. Their major tasks include recruiting, onboarding new hires, managing legal, regulatory, compliance, skill development, and compensation management. Nowadays, this department is getting thinner and various organizations have limited people in-house. Large organizations have outsourced a few operations such as recruitment, payroll, compensation, and benefits management.
Some of them are even experimenting with outsourcing Learning & Development (L&D) The question is, are they the right target group to go for the Scrum Master role? I am apprehensive that, they may not have product/software development experience to understand ground challenges as well as technical coaching aspects. However, they can support existing scrum masters and can help in facilitating CoP (Community of Practices).
2. Manager/Lead within the various departments (Junior Management Team)
I have worked with various people who have manager/lead titles such as Software Development Manager, Quality Manager, UX Lead, BA Lead, IT Manager, and many more. Are they line managers? Well, that's not conclusive for they are just managing tasks for a certain set of people and are acting as Single Point of Contact (SPOC) to deal with escalations. In most cases, they struggle to balance themselves between people management and technical delivery.
These roles are highly influenced by Taylorism and Scientific Management that promote silo thinking. Ideally, these roles should not exist in an agile organization that promotes self-organization and transparency. Many of these managers/leads are quite not happy with their work. Most of them have unhappy team members, and many struggle to visualize the road ahead, and are constantly in search of the answer to what next. I don't consider them managers as they have no idea about what they are managing. Many of them were very good engineers and individual contributors who were promoted as described by Dr. Laurence J. Peter's paradox to the next level of their incompetence as a reward for their good work.
The organization must do something for them. If given an opportunity they may like to go back to the core engineering field and contribute better, may want to take a bigger role such as engineering manager, product ownership, and agile coaching. Can we take a look at what they aspire for? Train them to be scrum masters, agile coaches or maybe product owners when needed.
When an organization moves to agile delivery and has onboard scrum masters/agile coaches from outside is when they actually struggle with an identity crisis and are confused about what to do next. In Agile, the team manages their task, scrum masters take over facilitation, working on impediments and actively get involved with the team. Teams are expected to be cross-functional and skilled to manage their dependencies. So the role of the lead/manager definitely looks redundant, does it not?
Why can't these people take up the role of scrum masters/agile coaches? If they don't know how to start, then get them educated, coached and mentored by external coaches for a short period of time till they are able to actively contribute. It helps you to avoid creating roles and hiring people.
3. Project Manager/ Program Manager
Ideally, these are not people management roles. However, some organizations have these titles implemented differently where the project manager/program manager is not solely responsible for the projects, but also delivery and people. They have direct reports like line managers. The fact that many organizations are moving away from the project and program concept is because the PMO is becoming irrelevant.
Project managers and Program Managers have been the regular audience of my Scrum Master training. Many struggles to see themselves in the Scrum Master role and I recommend them to attend Scrum Product Owner class to have a better idea of whether they could do better in The Product Owner role.
4. Line manager/Engineering Manager/Technical Manager/Delivery Head (Middle Management Team)
Middle management team is expected to manage multiple things. They struggle to do the same and hire the next level managers to help with it. Many have titles such as Director, AVP, VP, Head, etc and reports to CIO/CTO. They can bring in faster change only if they work together as a team. Many are Downstream Head, Upstream Head, Digital Delivery Head, QA Head, and Service Delivery Head. I wish they take up the role of Scrum Master/Agile Coach when needed for strategic product/project.
Why am I saying this?
Explore some of the responsibilities for line managers as per Wikipedia and I agree that they differ from organization to organization.
Recruitment and Selection.
Training, mentoring, coaching and staff development.
Performance management and appraisal.
Motivation.
Well-being.
Team building.
Line managers' activities include:
Planning aims, objectives, and priorities of their work area and communicating this to staff as appropriate.
Deploying the resources within their control (e.g., staff time; funding) to achieve plans.
Complying with policy and legislation.
Providing structure, direction, and purpose to their teams.
Scheduling regular meetings with staff members to discuss progress and issues, if any.
In self-organization, most of these responsibilities are handled way differently with the help of the cross-functional team, scrum master and product owner. Meanwhile, working closely with the HR Department and working within a team helps in making themselves available to work as scrum master and agile coaches if needed. Long story short, make the team ready to take on various roles at different times.
There are two things to consider before hiring scrum masters/agile coaches, be it full-time or on contract.
These are roles, not titles and roles can be played by anyone within the organization. The focus should not be on clarifying roles and responsibilities; instead should be on having a fluid organization structure. Also, staying flexible rather than drawing a clear line of responsibilities.
Challenge 'Ready to deploy resource' mindset. When you hire from outside, you are hiring a different culture too. The focus should be on developing people within an organization as they can bring change faster. Educate them, coach them and mentor them to take the role as and when required.
Also, I want to reiterate that the above-said information is solely my view and may not be applicable in every context. This is based on my experience working as a consultant with various organizations in Malaysia & India. I work with the senior management team (CEO, CIO, CTO, and MD) to adopt organization agility by simplifying organization processes.