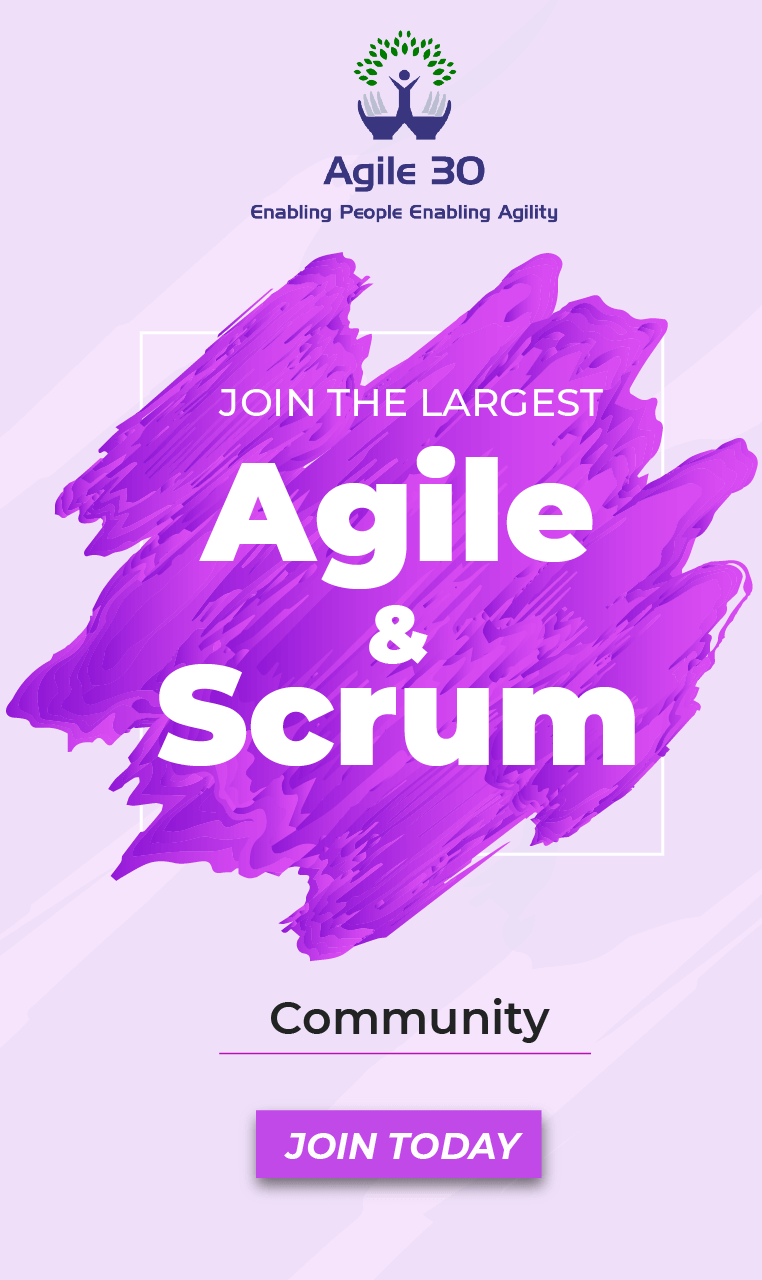 A SAFe® Scrum Master is responsible for ensuring that the SAFe® framework is understood & followed and that the team is able to work together effectively in a complex environment. A SAFe® Scrum Master certification demonstrates that you have the knowledge and skills necessary to perform this role.
Do you know how much the demand has increased for SAFe® Scrum master certification in past years?
In the past three years, the demand for SAFe® Scrum certifications has increased by approximately 20%.
Moreover, the number of organizations using SAFe® Scrum Master has increased from 50 in 2015 to 500 in 2022.
SAFe® Scrum Master certification is also proof that you are committed to continuous improvement and that you are willing to invest in your own professional development. This can be highly valued by employers and can help you to stand out from other candidates.
Why SAFe® Scrum Master
There are various reasons why you should get SAFe® scrum master(SSM) certified from an increment in salary to a strong foundation in agile methodology. The SAFe® Scrum Master certification is a great way to learn how to help the agile team become self-managed.
The Scaled Agile Framework® (SAFe®) is a set of organizational and workflow patterns for implementing agile practices at an enterprise scale. It provides structured guidance on roles and responsibilities, how to plan and manage the work, and values to uphold.
A SAFe® scrum master has a huge role and responsibility. A SAFe® scrum master (SSM) is someone who has experience in leading teams to manage tasks efficiently. A SAFe® scrum master knows the importance of having a well-defined, agile process and can help his team members achieve their goals.
Cost Of SAFe® Scrum Master Certification
The cost of SAFe® scrum master certification is USD295.
Retake policy – It is possible to take the exam a second time immediately after attempting the first time (first retake). After the third attempt, there will be a wait of 10 days; the fourth attempt will require a wait of 30 days. Every reattempt will cost $50.
Benefits of SAFe® Scrum Master Certification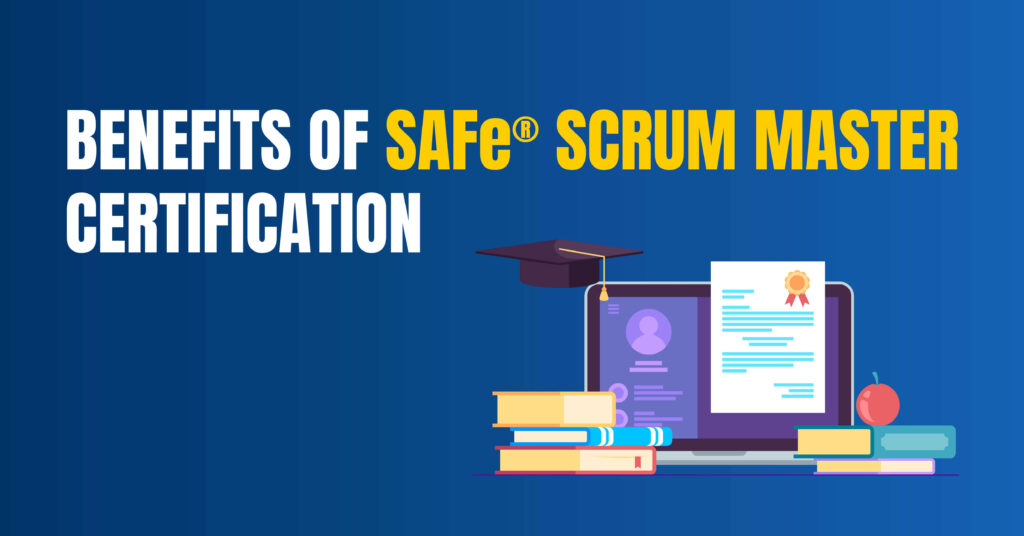 The SAFe® SCRUM Master certification is a great way to help you get started in the world of agile development. As a SCRUM master, you'll be able to: The benefits of SAFe® Certified Scrum Master include:
1. Increased Salary- While there are many different opinions on the subject, the answer is clear: yes, scrum master certification does indeed increase salary. In fact, the average salary for a certified scrum master is $10,000 higher than the average salary for a non-certified scrum master.
2. Strong Foundation In Agile Methodology- you will have a strong foundation in agile methodology, including how to create and maintain an effective product backlog, how to organize work into sprints, how to measure progress toward objectives, and how to manage people effectively.
3. Experience in leading a team- you will gain experience with leading a team through the iterative processes of agile development—including planning, estimating, prototyping, testing, and delivering working software—and you will learn what works best when managing multiple projects simultaneously.

4. Job opportunity- Your SAFe® SCRUM Master certification will give you an edge over others when applying for jobs or interviewing for new positions within your company or elsewhere.
5. Managing tasks efficiently- You will learn how to complete your daily tasks in a more efficient manner. You will also be able to plan ahead for future tasks and break down larger projects into smaller ones so that they are easier to manage and understand.
6. The SAFe® SCRUM Master certification is a great way to get exposed to emerging technologies that are changing how organizations operate today, like DevOps and Agile.
7. Build your credibility as an agile coach. If you have been working on projects without any training whatsoever then this could be a problem for you because things may not come out as planned which could lead to delays.
Find Our Upcoming Training
How Agilemania Can Help You To Become A SAFe® Scrum Master?
If you're interested in becoming a scrum master then get trained by our experts. With our extensive experience in several different industries, our team of Professional Scrum Trainers (PSTs) has the right combination of expertise, experience, and knowledge.
By becoming a servant leader and coach, attendees learn how to build high-performing Agile teams and coach them to create business value at scale. By achieving SAFe® 5.1 Scrum Master (SSM) certification, individuals show their readiness to play the role of Scrum Master in SAFe® environments, enhancing their value to teams and organizations.