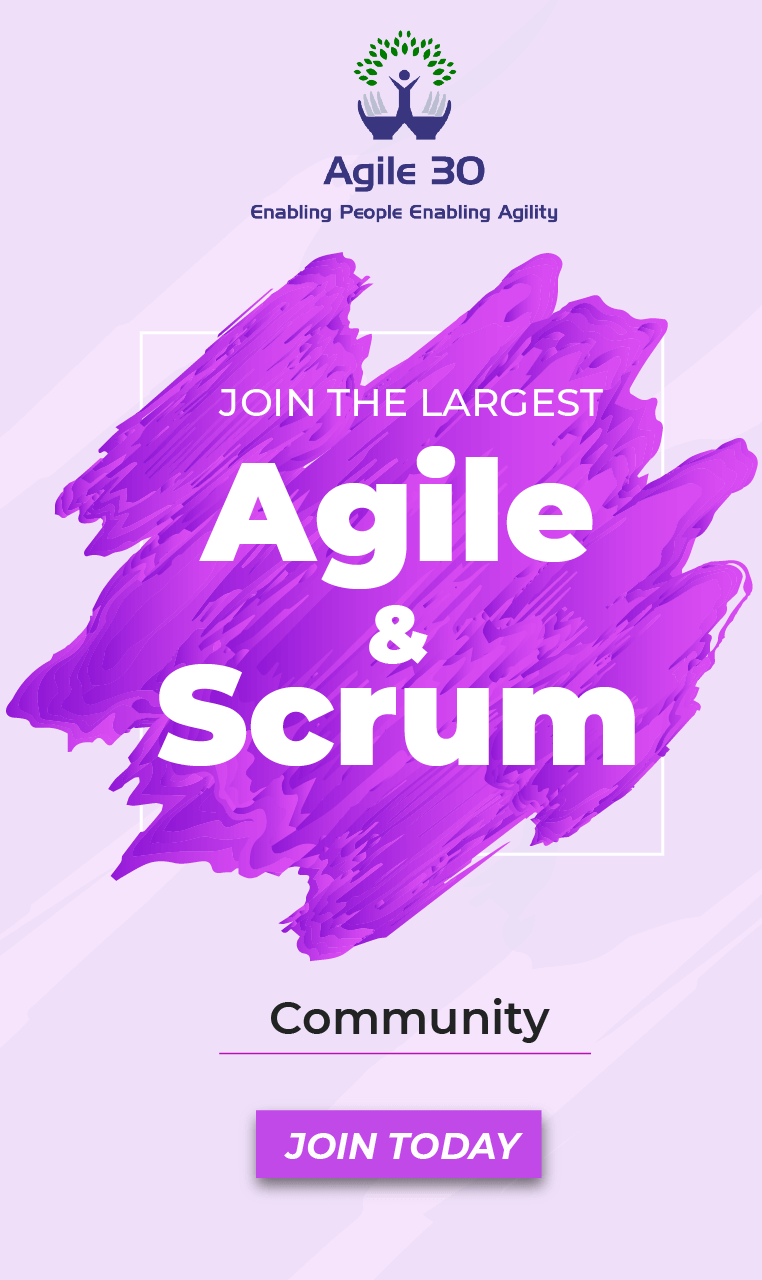 Even in 2023, SAFe® is the most popular framework for scaling agile. There is no doubt that SAFe® will continue to dominate the market despite debates regarding its effectiveness and user satisfaction. So, if you are someone who wants to get SSM certified, then these following tips will help you to clear the SAFe® Scrum Master examination.
The SAFe® Scrum Master (SSM) examination is a challenging test that is designed to assess your knowledge of the SAFe framework and the responsibilities of a scrum master within the SAFe® framework.
The Scaled Agile Framework (SAFe®) is a set of organizational and workflow patterns for implementing agile practices at an enterprise scale. The framework is a body of knowledge that includes structured guidance on roles and responsibilities, how to plan and manage the work, and values to uphold.
To clear the SSM - SAFe® Scrum Master exam, one has to undergo the training of SAFe® Scrum Master Course; this is one of the mandatory tasks if one wants to gain SAFe scrum master certifications. There are many reasons why you might want to take a course or get trained to clear the SSM (SAFe® Scrum Master) Examination.
The most important reason is that it will give you the knowledge and skills you need to be a successful Scrum Master within the SAFe

®

framework.

Scrum Masters are responsible for managing and leading Scrum teams.

They must deeply understand the Scrum framework and how to apply it effectively.

They also need to be able to manage team dynamics and conflict effectively.
Without proper training, leading a Scrum team successfully can be very difficult.
In addition to giving you the skills you need to be a successful Scrum Master, taking a course or getting training can also help you prepare for the SAFe® SSM Exam. The examination is designed to test your knowledge of the Scrum and SAFe® framework and your ability to apply it in a real-world setting. If you don't thoroughly understand the material, you will likely struggle on the exam.
Even if you understand the material well, taking a course or getting training can help refresh your memory and give you extra practice applying the concepts.
In this blog, you will get the details on passing the SAFe® Scrum Master (SSM) Exam.
Know Your Exam
The first and foremost thing before preparing for an exam is to know your exam. You must know the rules and pattern of the examination, how many questions the examination consists of, how many times the examination will take, and the passing score.
You first must know what it is that you must conquer. You need to know the exam style, the number of questions, how much time you have to complete the whole exam, the average time per question, the passing score, and the exam rules.
Understanding The Pattern Of SAFe
®
Scrum Master SSM Exam
The SAFe
®
Scrum Master exam is a test that assesses the knowledge and skills of a candidate for the role of a Scrum Master within the SAFe
®
framework. The test is conducted by Scaled Agile Inc
.
and is available in the English language.
The pattern of the SAFe
®
scrum master exam is relatively simple, and it consists of:-
| | |
| --- | --- |
| Duration | 90 minutes |
| Number of Question | 45 |
| Pattern of Examination | Multiple Choice Questions (MCQs) |
| Difficulty Level | Intermediate to Difficult |
| Language | English |
| Cost | INR45000 to INR 65000 |
| Passing Score | 73% |
| Certification Validity | 1 Year |
| Reattempt | Yes, but when a person got to fail and the fee for retaking the exam is $50. No, retake of the exam when a person got low marks in the examination |
Top 5 Ways To Prepare For SAFe® Scrum Master Examination
You can do a few things to prepare for the Scrum examination and ensure
a safe and successful experience.
1. Create A Study Plan - A study plan is a blueprint for your exam preparation. Before preparing for the exam, one must Identify objectives and key concepts; after completing class review notes that were being taught, download the provided guide. After that, Choose topics you're not familiar with. Familiar subjects are easy to learn, and you might waste your time by reading those topics again; instead, go for the topics which you are not familiar with.
One must have a deadline for every topic, so do not take a single topic for a long time. Last but not least, Implement the action plan and monitor progress. You must track your performance after every action plan.
2. Watch Our SAFe Videos To Understand The Concepts - In studies, short video clips improved memory recall and processing efficiency. A wide audience can benefit from videos because of their visual and auditory qualities and because each person processes information naturally. In a nutshell, videos are good teachers.
3. Give Mock Tests - It will provide you with the tools you need to develop the right test-taking strategy by analyzing your performance appropriately. Keep practicing until you score 95% or more on the Mock Test to achieve better results.
4. Mock Analysis - mock analysis is something that must be done after every mock test; with the help of analysis, one must be able to know where he got wrong, what types of questions can be asked, and do not forget to visit those questions which were correct as you must know the strategy behind it.
5. Study the workbook you receive from your training of the SAFe® SSM - The workbook for the SAFe Scrum Master exam is a great way to prepare for the exam and learn more about the role. The workbook covers all the topics that will be covered on the exam and provides practice questions and answer explanations.
At The End
There are lots of
benefits of SAFe® certification
. Once you have cleared the examination, many opportunities are knocking at your door.
So, before giving an exam, hire a professional trainer for
SAFe® Scrum Master
to
learn the right mindset, skills, and tools to create a successful product from inception to retirement using Agile techniques.
I hope
these handfuls of tips for clearing the SAFe
®
Scrum Master exam will be helpful for you.
In some way, if you are not able to clear the exam, don't get worried. Get better training of
Check Our Upcoming Training
We will help you become SAFe-qualified, enhancing your ability to develop and deliver high-quality products and apply SAFe
®
concepts on the job.