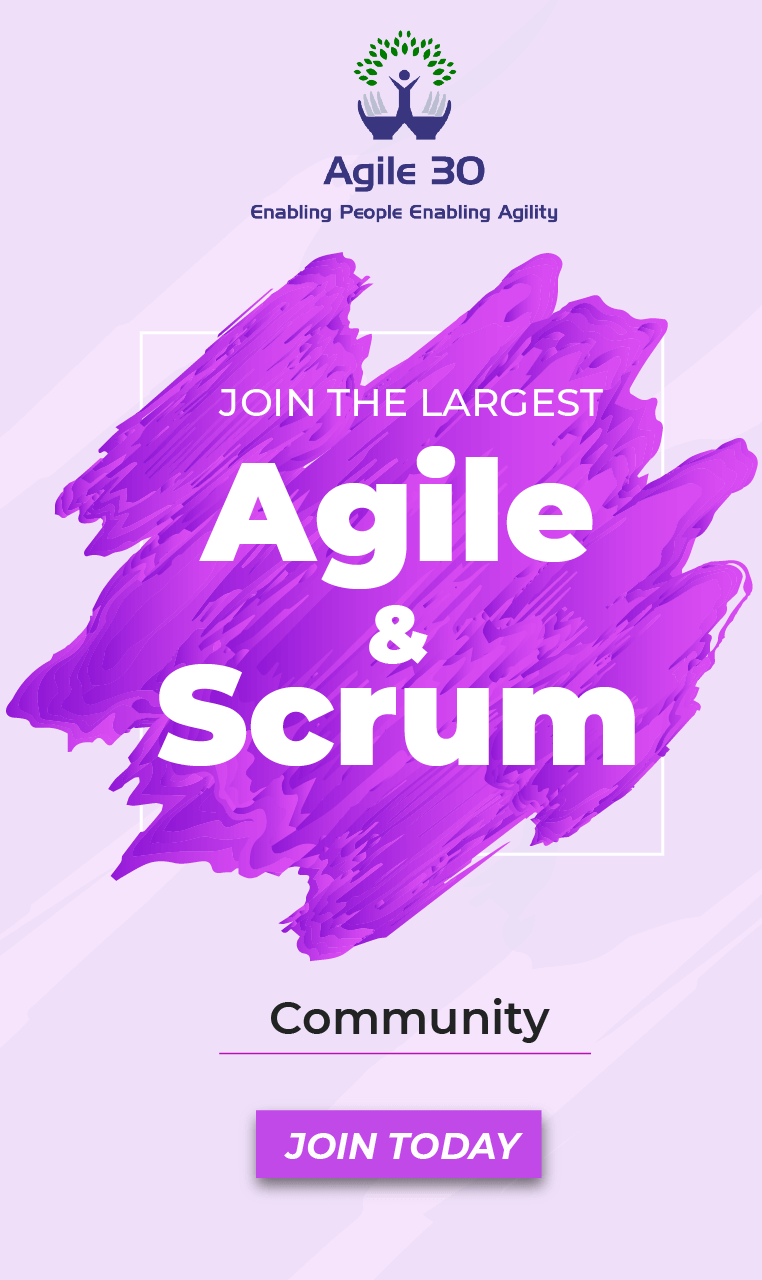 Scrum is the most popular framework as per the 15th State of Agile Report. As a result, more companies are joining the agile Agile journey, with the Agile adoption rate going from 37% in 2020 to 86% in 2021.
One of the critical roles in Scrum is Product Owner. Learn who a Product Owner is and the benefits of PSPO certification in 2023.
Who is a Product Owner?
As defined in Scrum Guide, "
The Product Owner is accountable for maximizing the value of the product resulting from the work of the Scrum Team.
"
A Product Owner is a key individual responsible for delivering superior quality products to the Product users. In addition, the Product Owner optimizes the business value of a product by creating and maintaining the product backlog.
Product Owners express the Product requirements for the development and communicate the client's expectations in the Scrum or Agile process.
Why Become a Professional Scrum Product Owner?
Scrum.org is an internationally recognized Scrum certifying body and offers the Professional Scrum Product Owner certification.
World Economic Forum rated Product Owner as one of the emerging jobs in 2020. Moreover, the trend has elevated since then.
The PSPO certification for the Product Owners by Scrum.org is recognized globally. Scrum.org has over 370 Professional Scrum Trainers(PSTs), 100+ training partner organizations all over the globe, and 2,95,000+ students, and counting.
Professional Certifications are universally recognized as 6,07, 000 people have been certified.
Here are the learning outcomes of the PSPO certification-
Have a clear understanding of Product and Product Management

Knowledge of the mechanics of Scrum

Know how the Product Owner fits into Scrum

Product Maturity with an emerging roadmap

Successfully working with Scrum Teams and stakeholders

Effectively managing the Product Backlog and maximizing the value of the Product

Measuring the value of the Product in the market

Product adoption in the customer space
How to become PSPO certified?
To become PSPO certified, one can opt for the two-day PSPO level 1 certification training. Next, you have to register for the exam on Scrum.org. Agilemania shall assist the candidates.
One can register for the exam without training and directly from scrum.org by paying USD 200.
Exam format:
The exam consists of 80 MCQs with a timebox of 60 minutes, and the candidate needs a minimum score of 85% to attain the PSPO certification. PSPO certification doesn't require renewals. Once achieved, its validity is for a lifetime.
Benefits of pursuing PSPO certification in 2023
Here are the benefits of a PSPO certification that makes it worth pursuing in 2023
1. Learn Scrum fundamentals: There is no other better way to learn Scrum than a Scrum certification. It helps you effectively discover the fundamentals, Agile principles, and best practices. For beginners, it will help gain a thorough understanding of Product development using the Scrum framework.
So, the takeaway here is Scrum certification is beneficial for both beginners and experienced Business analysts and Product professionals.
2. Lucrative opportunities: PSPO-certified individuals can secure well-paying jobs compared to their non-certified peers.
3. Learn technical skills: The learnings from the PSPO course help develop skills in Product Owner for effective Product management, like:
Identify customer pain points and generate insights for the Product requirements, and maintain the Product backlog

Maps the production processes and oversees the same to ensure that the development team has clarity on what to work

Participates in Scrum events to contribute to the Product development development

Working on the Product roadmap and releases

Effective stakeholder engagement
How can Agilemania help you?
Agilemania is a team of like-minded Agilists synonymous with exceptional services and the most trusted vendor for Agile Consulting, Training, and Advisory services in South and South-East Asia.
Agilemania was never built to be the typical consulting or services company but as a home for highly-skilled practitioners with diverse experience and a deliberate focus on helping organizations achieve hyper-performance.
The fact that multiple Agile bodies accredit the team at Agilemania is a testament to their continuous investment of time and effort in honing their skills to connect and serve their clients in the best possible ways.
FAQs
1. Who should take up this course?
Project Managers

Product Owners

Managers-Software development

Architects-Software development

Product Managers
2. Do Product Owners Need Technical Skills?

There is no straight answer to this question. Scrum Guide doesn't mandate having technical skills for a Product Owner; nevertheless, the technical skills are always helpful, but not in the way you might think.
The technical skills of a Product Owner would help control the total cost of ownership for the Product. When looking for a new PO, you want someone steeped in product development experience (clearly).
3. What are the benefits of a PSPO certification?
Having a PSPO certification helps with clarity & focus, and ensures quick decision-making, and single-person accountability for the Product's success.
4. How long does it take to get PSPO™ I certified?
If you choose to register for the training, you must attend two days or 16 hours of PSPO™ I training under a Professional Scrum Trainer (PST), following which you will receive a key to the PSPO™ I Assessment.
Once you pass the assessment, you are PSPO-I certified and instantly download your certificate. The certification will be valid for a lifetime.
5. Can I apply for a re-evaluation? Or how soon Can I retake the PSPO™ I certification test if I fail?
No, There is no re-evaluation for the PSPO-I exam. The instructor-led training comes with two free attempts, and one can take the retake only if the candidate doesn't pass the PSPO-I assessment within two weeks' timebox.
Two attempts are permitted within 14 days of receiving your key at no additional cost.
6. Who is the target audience for this course?
Job roles that can benefit from PSPO training include the below designations, yet, are not limited only to these.
Members of Scrum Teams including developers and product owners
Teams transitioning to Scrum
Leadership Team
Product Managers
Business Analysts
Anyone who wants to learn Scrum and embark on a Product Owner career
7. Is it worth being a Professional Scrum Product Owner?
Having a certification is always a plus. However, it will not make you the best Product Owner out there! Instead, it will add knowledge and assist in clarifying points that you may not know about SCRUM being a Product Owner.
This may help you push forward with confidence in your role and empower your SCRUM team with your product vision.
8. Can I cancel my enrollment? Will I get a refund?
Yes, you can cancel your enrollment if necessary. In addition, we will refund the course price after deducting an administration fee. To learn more, you can view our Refund Policy.
9. Where will the PSPO-I workshop be held?
Our PSPO training ?is currently held online, and anyone?with stable internet?from anywhere?across the world can benefit from this ?to get Product owner Certified.??You can check out the schedules here.
10. I have some more doubts. How can I get them cleared?
Should you have any more questions, please email us at connect@agilemania.com, and we will be happy to help and connect you to the course trainer for any further queries.
Find Our Upcoming Training