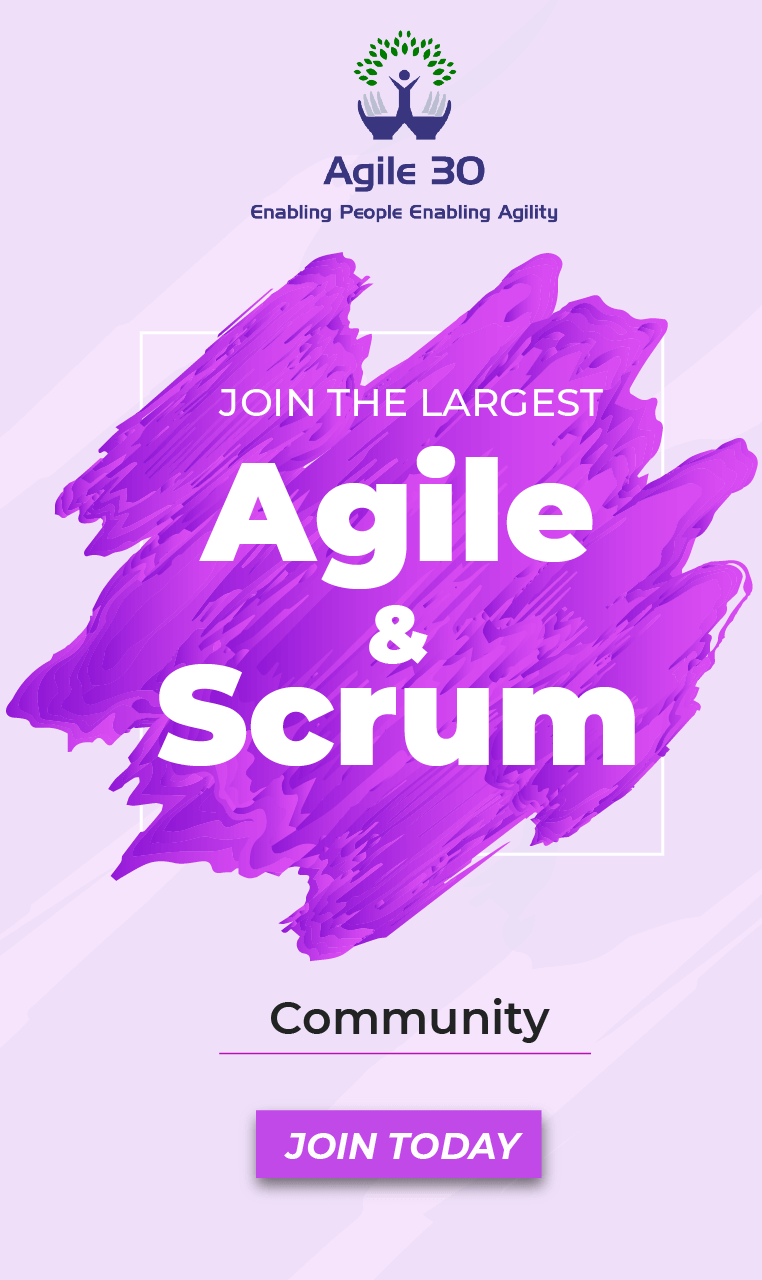 Did you ever witness teams and coaches arguing on the floor, battling over which one is better, Scrum or Kanban? Did you ever witness hours and hours of debate, where each side tries to prove that their framework is better and outperforms yours? I have been a part of such vain discussions, and I am sure most of you are!!
On the one side, Scrum promoters strongly believe that Kanban is evolutionary, does not support teamwork and is all about manufacturing with little or no importance in the product development. On the other hand, Kanban promoters strongly believe that Scrum is evolutionary, does not work outside product development and more prescriptive than Kanban. Each side believes their side of the spectrum to be true and colourful. After hearing both sides if you are in a quagmire, not to worry.
There are key similarities between Scrum & Kanban
Both scrum (sprint) and Kanban (WIP) has elements that helps reducing batch size to improve
flow
Scrum (sprints) and Kanban (throughput) encourages the flow of value to the customer
Sprint goal and WIP limit encourages collaboration and teamwork
Scrum framework contains elements that can be treated as explicit policies
Both scrum and Kanban bring transparency to the work through empiricism & 11 essentials and visualization of the workflow in Kanban
At Scrum.org we have a certification training "
Professional Scrum with Kanban
", a course strategically devised to bridge the above confusion and with a larger goal of bringing the two distinct communities together. If you are amongst those who always believe it taking the best of both the worlds, then believe me you are picking the right course at the right time. Focusing on the similarities and adapting to the differences will help us succeed.
PSK is a 2-day course that teaches Scrum practitioners how to apply Kanban practices to their work. Through theory, case studies, and hands-on exercises, participants will understand the importance of transparency and flow in the Scrum framework. In this class, students will learn how additional practises from Kanban can be introduced into their Scrum Teams without changing Scrum.
They will learn how to add the right practices and the benefits that their Scrum Teams can achieve from using Scrum with Kanban. Scrum is a framework as well as a container for other techniques and practices. Scrum Teams keep improving how they work, based on what they learn by inspecting and adapting on an ongoing basis.
What would you learn out of this class-
Gain a clear understanding of how flow works within the context of Scrum
Be introduced to Kanban practices that Scrum Teams can adopt to help improve their effectiveness and efficiency
Understand how to effectively use the appropriate Kanban practices without changing Scrum
Learn a practical approach to improving transparency and visibility of work
Now whether you are an experienced
Professional Scrum Master
or a leader in the organization, who has a good understanding of the scrum framework, and your intent to enhance the overall process and improve how the team works, then hurry up and sign up for this course!!!
Find Our Upcoming Training