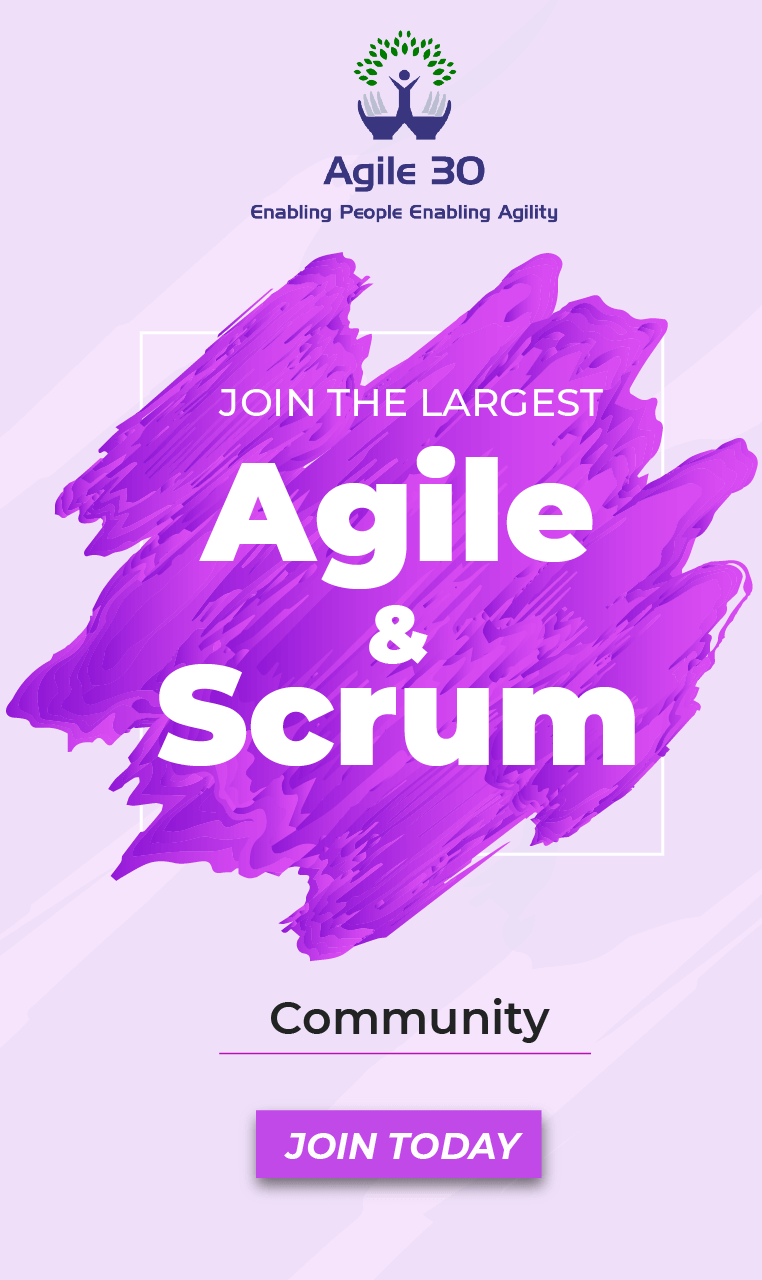 Project management has become an essential part of our fast-paced world. It has become the indispensable element for running businesses smoothly. From small and medium to large scale, every business size depends on project management to successfully deliver their products and service.
In recent times, there are multiple project management approaches available all around the world.
And Agile is one of the most popular project management approaches among all. Even 71% of companies agreed on using agile practices often, sometimes, and always.
In this article, let's explore more on the differences between traditional and agile project management to see what sets them apart from each other. So, without further ado, read on!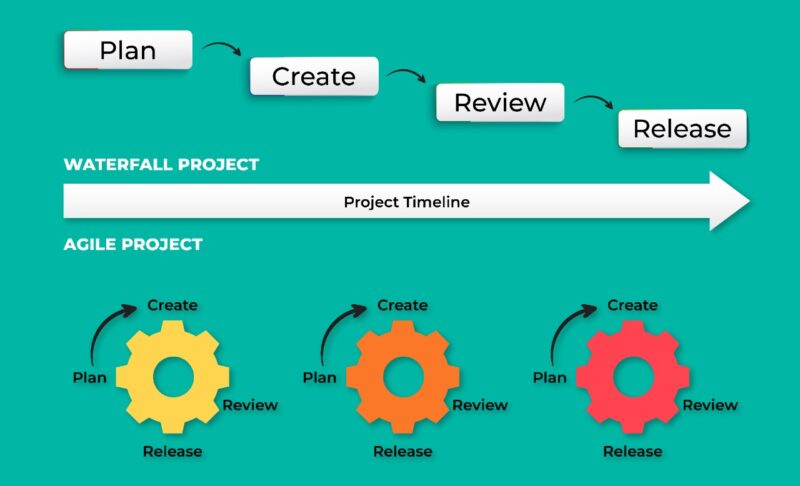 What is Traditional Project Management
Traditional project management focuses on the linear approach. In the agile world, this project management approach is often known as the "
waterfall approach
." In the traditional method, all the project phases are completed in sequential order. This rigid, top-down approach contains some fixed stages, such as plan, design, build, testing, user acceptance, deployment, release, etc.
Unlike agile
,
traditional project management
plans everything beforehand and not empirically.
In this approach, requirements are fixed, and budget and time get agreed on earlier. For this reason, teams often face budget and timeline problems with this approach. You can't use traditional project management to develop complex products, as this approach leaves no room for changing the requirements. However, studies suggested that the waterfall or traditional approach's failure rate is nearly 21% while the agile failure rate is 8%.
What is Agile Project Management
Developing a new product and introducing it to the market is not a walk in the park. You have to build a strategy, prepare the execution, monitor the entire work, and then go through the final stage.
But, in today's first pace world, it's impossible to plan out everything traditionally. With traditional plans, you'll always have the risk of delayed product delivery. Eventually, you'll become uncompetitive on the market.
It is where the concept of "agile" comes into the picture. Agile project management is more of a recent approach to project management. Although introduced in 1986 by Hirotaka Takeuchi and Ikujiro Nonaka through paper, they published (New New Product Development Game) and followed by agile manifesto in 2001.
It gained popularity post-financial crisis in 2008-09 and is still a new approach for many organizations. The term agile represents mobility and nimbleness. It reflects the ability to move forward quickly that allows you to make easy changes in the direction. Unlike traditional, agile project management is non-linear in nature. And it relies on teamwork, flexibility, and collaboration.
In agile project management, projects are time-boxed in short iterations. The iteration lasts for a maximum of a calendar month. And after each iteration, you'll get a new releasable product increment. Agile project management focuses more on implementing the client's feedback and reviewing the product periodically. Customer collaboration is a vital factor in agile. It doesn't follow a plan blindly and responses to changes quickly.
Today, agile methodology comes with different methods and frameworks for project management. For example, Scrum, Kanban, LeSS, SAFe, and Scrumban are great examples of popular agile project management methods. These methods are the perfect choices for preventing time consumption, increasing customer satisfaction, and encouraging decision-making at every product development step. Initially, agile project management was considered for the software development industry and, in recent times, successfully implemented in other sectors like architecture, financial services, marketing, etc.
Traditional and agile project management methodology has significant differences. Let's take a quick glance at all the vital differences between traditional and agile project management in our next point.
Traditional Project Management vs Agile Project Management: The Differences
1. Flexibility
Agile project management methodology is much more flexible than the traditional approach. While working, if your team members feel that they need to make changes in their product or their working process, agile project management allows them to do so. Agile project management doesn't believe in following a rigid structure; they primarily focus on the product. And because of this flexibility, people prefer the agile project management approach more.
On the other hand, traditional or waterfall project management follows a top-down approach. That means you can't manage any last-minute changes without affecting the work process or results.
2. Transparency
In agile project management, every decision and plan is transparent. The product owner, team members, clients, everyone is involved in making decisions and changes. From planning, reviewing, and testing a product, agile methodology, the team members can thoroughly view the work progress and make informed decisions.
On the contrary, in the traditional project management approach, the project manager gets to make all the big decisions or with few senior members. Other team members can't see the progress from start to end in the form of deliverables. Often work is done in silos, so transparency gets lost for other silos.
3. Scope for Feedback
If you use the traditional methodology for developing or building a new product, you have to plan everything from the beginning. You have to complete every task within a pre-planned time and budget criteria. That means you can't allow any significant changes based on feedback that might delay the product delivery.
However, with the agile approach, you can accept constant feedback from the product owner and customers. Continuous feedback will help you to bring better results and deliver high-quality products within the deadline. For this reason, developers and project managers prefer using agile project management to the traditional approach.
4. Project Complexity
Agile project management is the perfect fit for all complex tasks. If your project stages are dependent on other stages or have interconnected phases, then the agile approach is the best choice to make work transparent to reduce complexity. Frequent inspections and adaptations help in reducing complexity and requirement ambiguity.
While traditional project management methodology follows a linear approach, it can't manage complex projects where requirements are ambiguous, and work is complex. As we've mentioned earlier, you can't make sudden changes to this approach. Traditional is a better fit for less complex or small projects.
5. Customer Satisfaction
Customers play a vital role in the agile framework. It focuses more on meeting customer expectations by accepting their feedback after each iteration. In agile, work is delivered constantly to the end-customers. Thus, they can provide their valuable thoughts and encourage the agile team to act on the feedback effectively.
As agile project management values customer feedback, the team understands the customer's specifications and provides them with high-quality products and desired services. It helps to maintain customer engagement and enhance satisfaction.
6. Ownership and Accountability
Ownership and accountability are another reason developers and managers prefer agile project management over the traditional approach. In agile, each member of the team holds ownership and accountability for the project. Everyone in the agile team plays an equally important role in finishing a project within the delivery time.
On the other hand, in traditional project management, only the project manager holds ownership of the entire project. Yes, you can involve the customers in the planning stage, but their role ends as soon as you start executing the plan.
Which Project Management Methodology is Right for Me?
The tussle between traditional and agile project management evokes a common question in our minds- "which method should I choose for our organization?"
Well, there are multiple factors involved in judging the performance of these two approaches in an organization. For instance, if your organization is hesitant to allow the team members to decide or believe in traditional methods, agile might not be the best fit.
However, modern businesses and software development teams prefer using agile methodology more. Because with agile project management methodology, you'll get much more rewarding results than the traditional approach. Agile success rates are 1.5X higher than the waterfall approach as per various surveys.
Agile has become a popular name among developers and managers. And, there are plenty of reasons available behind this popularity of agile methodology. With agile, you can expect high-quality, better customer and client satisfaction, more productivity, fewer costs, and time-saving. Especially in today's business, changes are occurring every next day. So, agile methodology is the best choice for organizations to thrive in this changing market.
Here's a quick chart that will help you choose the right project management method without any hassle:
| | | |
| --- | --- | --- |
| Characteristics | Agile approach | Traditional approach |
| Organizational structure | Agile has an network based fluid structure | Traditional approach based on hierarchy and silos |
| User requirements | Interactive input | Well defined before implementation |
| Development process | Evolutionary delivery approach (incremental) | Life cycle approach (SDLC based on waterfall) |
| Customer involvement | Has a high level of customer involvement | Customers get involved only at the early phase. Low involvement |
| Test documentation | Every iteration | Comprehensive planning |
| Restart cost | Low | High |
| Reviews and approvals | After each iteration and actual product | Excessive reviews by leaders but mostly documents |
| Flexibility | Budget and timeline flexibility is high | Budget and timeline flexibility is low |
Wrapping Up
Both agile and traditional project management methodology have their benefits and drawbacks. Which framework is best for your organization mainly depends on your project size, budget, resources, organizational processes, and timeline. When you pick the proper project management framework before starting your project, you ensure success right from the beginning.
Find Our Upcoming Trainings