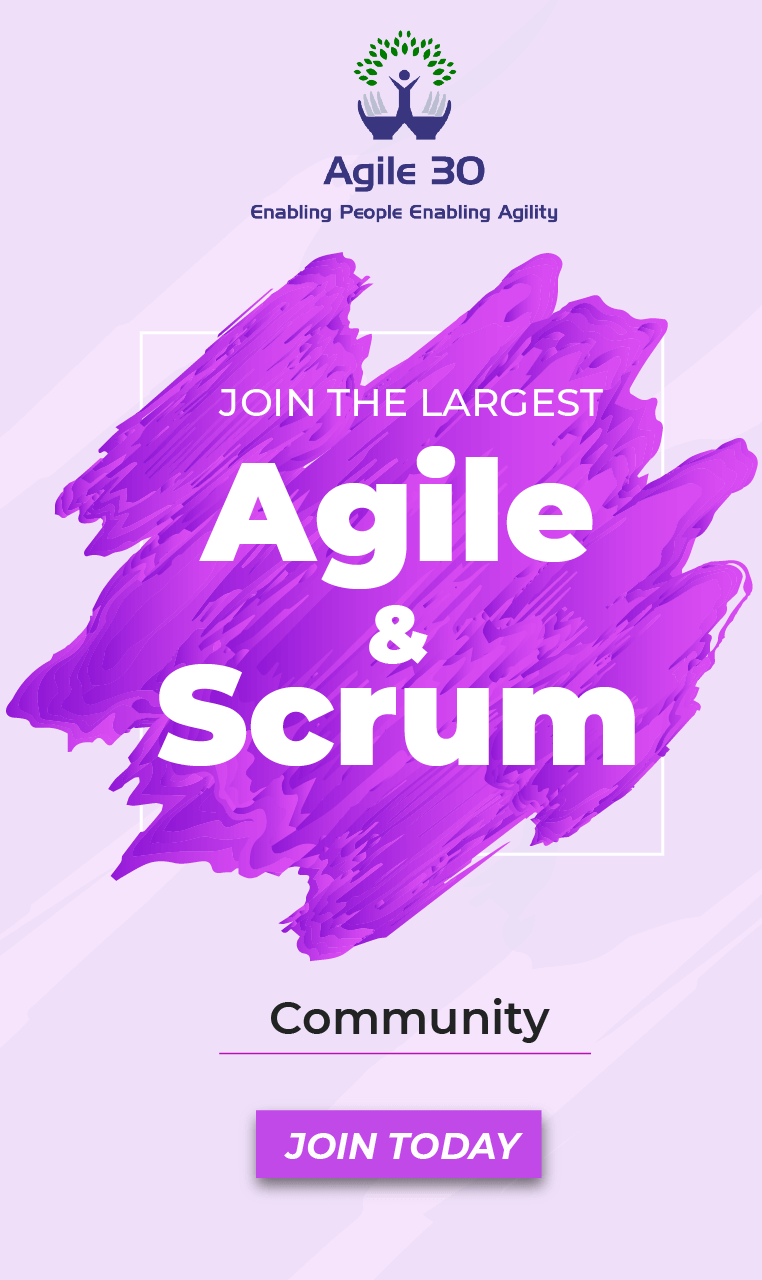 The vast majority of businesses were doubtful when the Agile Manifesto was introduced in 2001. Nowadays, everyone wants to be more agile. Each profitable organization, from Microsoft to Google, is striving for methods to integrate agile ideas into its process. In simple terms, agile transformation assists companies in establishing a solid foundation that enables them to react to constantly shifting client needs.
According to research, very effective agile transformations often result in a 30% increase in organizational performance, customer satisfaction, and efficiency. But how can you bring about these changes within your company?
Here are the top ways SAFe® can help your business transform!
1. Putting the user experience first
In the business world innovation is the one thing that never changes. Even Nevertheless, the transformations taking place right now are different because they are more complicated. You won't be able to adapt to these disturbances using conventional software development techniques.
Let's justify what we just said!
The so-called waterfall approach employs a sequential methodology, starting with gathering requirements and ending with testing and deployment. The team must finish one project phase before going on to the next under this strategy, which has a linear and logical approach. It necessitates substantial planning upfront and offers minimal room for modification on the part of the teams.
Consider this: While working on a major project with your team, you become aware around halfway through that a design concept was flawed from the beginning. The waterfall technique can make resolving this problem time- and effort-consuming. The project could possibly need to be restarted from scratch. The user experience is being compromised as a result of the true expense of this strategy. You cannot modify the functionality of your application to meet evolving user needs since it is challenging to make changes in the waterfall paradigm.
SAFe® Empowers Teams to Deliver Value Fast!
In order to maintain the user experience at the forefront of the development process, businesses concentrate on using scaled agile frameworks. SAFe® creates cross-functional teams from organizational silos, empowering them to respond to changes and create solutions that provide value for users. Additionally, it goes beyond producing business results.
Adoption of a scaled agile framework promotes learning and increases communication to have numerous teams on the same page. Accepting variability and maintaining alternatives is one of SAFe®'s fundamental tenets, which means that development teams must take into account a variety of design possibilities from the outset and continually assess the trade-offs between economics and technology. You can enhance the user experience of the product with enhanced coordination and appropriate assessment.
2. Accelerating Time-to-market and Going After Value
In the digital era, providing continual value to clients is business-basic. Introducing your items to the market at the appropriate moment and in the appropriate manner provides you with a huge competitive edge in a market where customers don't wait to move to rivals owing to a negative experience.
However, it is not as simple as it sounds to bring speed and agility to project management procedures. According to the majority of executives surveyed by Mckinsey, organizational silos, unclear strategies, and delayed decision-making processes frequently prolong time to market and compromise product quality.
Adoption of a scaled agile framework can help you alter this. Using SAFe®, several firms claim to have lengthened the time it takes to sell their product by 30% to 75%. This is so that you may assist to break down organizational silos by using the framework, which follows a set of phases.
Here's how SAFe® assists you in generating value for your company:
Dealing in smaller teams: You may create an ownership model for each team member with a fewer, more effective team so they can concentrate on creating value rather than project completion.
Improved collaboration: The organization's ability to act quickly may be significantly increased via cooperation and communication. Clarity and a shorter feedback loop are created by cross-functional teams constantly sharing their insights at stand-ups and meetings to prevent project delays.
Making decisions more quickly: Lean-agile development is supported by the SAFe® framework, where effective information exchange enables quicker decision-making. Additionally, the quick learning paradigm makes it easier to reduce time to market.
3. Giving Rise to Innovation
The root of most great companies' recurrent success—like Tesla and Amazon—lies more directly in their inventive thought processes. Although agility and creativity are two distinct concepts, they are complementary. Without agile development, quick innovation is impossible. Also the opposite.
Agile frameworks like SAFe® encourage accepting the unexpected by emphasizing an exploratory and iterative development attitude.
Recommend Reading: - Is SAFe® (Scaled Agile Framework®) not Agile?
What are the career benefits of learning SAFe®?
Our conversation above discussed how agility is the perfect replacement for traditional project management methods like Waterfall. Your career can also be profoundly affected by it. Unbelievably, the epidemic has altered many aspects of corporate culture, including when we work, where we work, and even how we work.
The same condition holds true for work settings following a pandemic. To thrive in such turbulent times, where problems are inescapable in the workplace, demands a new perspective. You may get that mentality by becoming familiar with agile approaches. The distance between thoughts, actions, and effects may be closed through understanding SAFe®.
According to studies, 70% of businesses either have or are developing a digital transformation plan. You need a reliable professional path to advance your career in such a dynamic atmosphere. Learning SAFe® might be helpful whether you're wanting to break out of a professional rut or are searching for chances to take on leadership responsibilities.
Find Our Upcoming Training