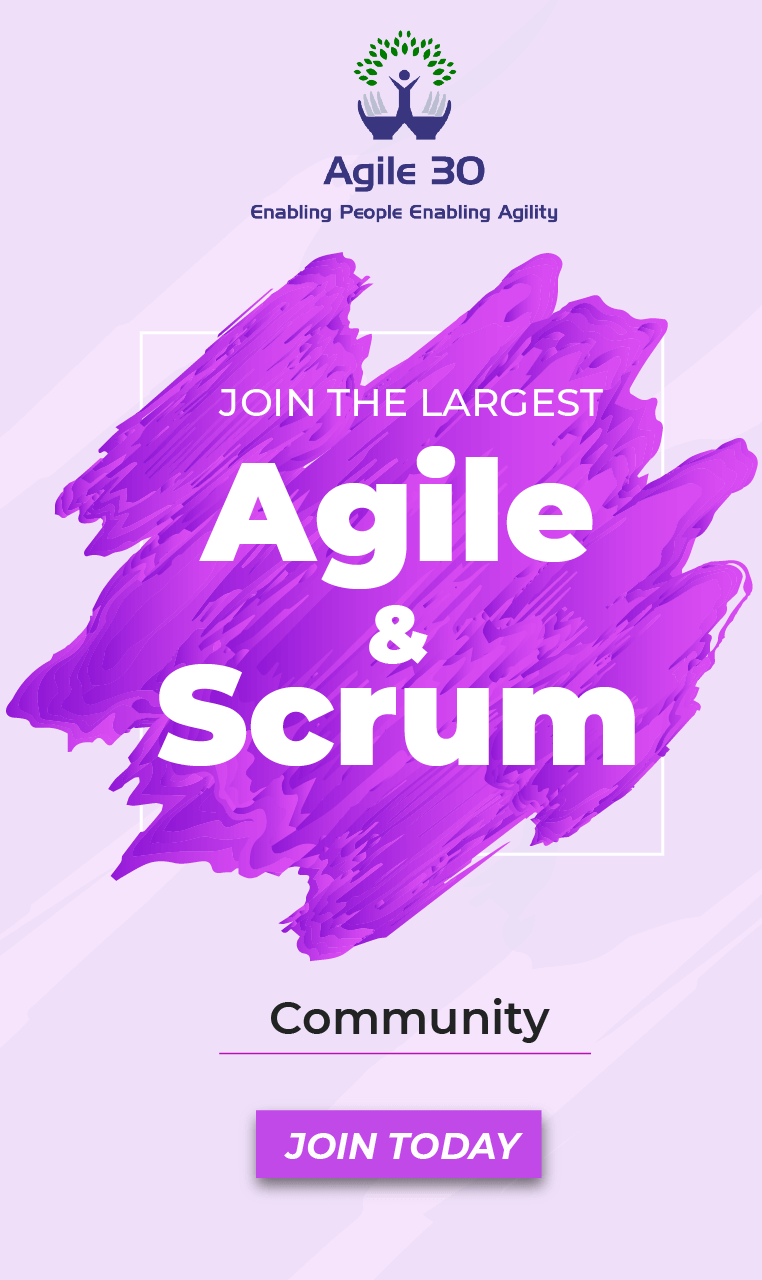 Agile is in the news yet again.
In the 15th State of Agile Report, 94% of the respondents reported that their company is using Agile while 65% report that their organization has significant experience with Agile.
With the widespread adoption of Agile, there has to be a metric to determine if the agile adoption was worth all the efforts.
59% opined customer satisfaction while 58% stated business value. The third major group at 50% responded with business objectives achieved.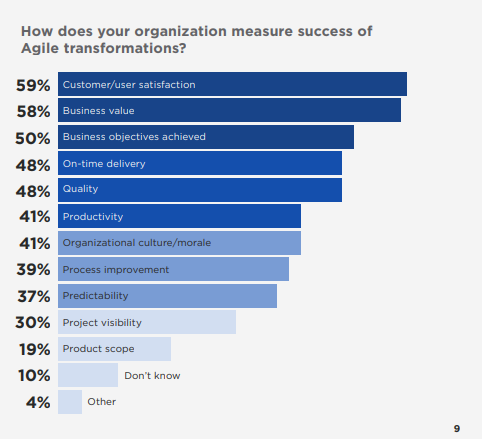 The percentages must surely have piqued your interest, so let's understand today's topic, Agile.

Here's the flag off!
What is Agile?
Agile is an iterative approach to project management and software development that helps teams deliver value to their customers faster without any hassles.
The Agile Manifesto is the holy book of the Agile framework. Here are the four commandments of Agile-
Individuals and interactions come first before tools and processes
Working software is more important than documentation
Customer satisfaction supersedes contract negotiation
Responding to change over following a plan
Why Agile?
The traditional software development life cycle lasted for months and exceeded a year. Here are 10 reasons why Agile is the most preferred way of working-
Agile is progressive. Teams can learn from each sprint/iteration and improve on the flaws.
Agile permits the development of functional products and makes additions to them every cycle
Teams and individuals can prioritize the work and features in Agile
Since software development happens in sprints/iterations, customers are involved and their time-to-time feedback is used to improve the product
Agile ensures transparency. Agile team members are committed to a common goal. There is no rigid hierarchy and this creates a community.
Agile saves organizations money. With faster-time-to market and stakeholder participation, the focus on building products is required.
Need for Agile Coaching
Agile Transformation has become the buzzword. And you want to implement it. But, wait, it isn't easy. The process of learning and implementing Agile can take anywhere between six to nine months.
Agile transition means the entire organization has to change its mindset and develop the Agile mindset. The positive outcome can either be a revenue increase or a holistic environment for employee empowerment.
Here are the following reasons why you need Agile coaching-
Competitive Edge: Competition isn't about performing well but surviving the rough terrain. Agile has become the go-to framework for organizational transformation. As per the 15th State of Agile Report, there has been a sharp increase in the Agile adoption rate from 37% in 2020 to 86% in 2021.

The same survey also revealed the following findings about agile adoption-

64% of respondents stated an enhanced ability to manage to change priorities
64% reported accelerating software delivery
47% revealed an increase in productivity.

Drive organizational change leading to transformation: Agile is best suited for organizations that want to change the negative status quo. It is not a wise decision to adopt agile just because it is in vogue. According to Michael De Le Maza who is a Certified Enterprise Coach, 3 categories seek agile coaching-

Rules-run organizations that are looking to enhance their compliance or audit functions
Results-motivated firms that want to improve a financial metric by driving revenue off a product by increasing the development time
Values-centric companies that want to create a healthy and happier workplace
In the 15th State of Agile Report, the top 6 positive outcomes of agile adoption by respondents were-
70% reported they were able to successfully manage to change priorities
70% of the respondents reported increased better visibility
66% confirmed business/IT Alignment
64% stated increased delivery speed/time to market
60% experienced an increase in team productivity
60% witnessed improved team morale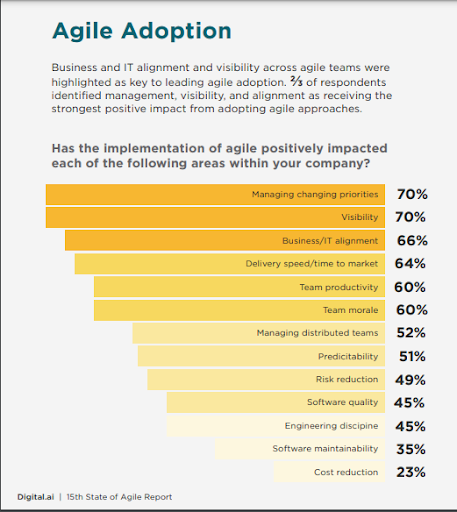 All of these outcomes can be a reality if you hire an Agile coach.
Employee friendly culture: Agile culture is a precursor to an employee-friendly culture. An Agile coach can help you create an employee-friendly culture that has the following characteristics-
Goal-oriented
Adopt new technologies
Create a culture of learning and trust
Accommodative working hours
Creativity
Flawless change management
Become an Agile Coach by enrolling in Certified Agile Coaching (ICP-ACC) Certification Training
Impact of an Agile Coach
As per the 20th State of Agile Coaching Report, the impact of an Agile Coach happens in the following ways-
Improving agility across the organization: Agile coaches play a vital role in improving agility in teams and organizations. This leads to agile maturity. Increased trust in agile, enhanced self-team management, good alignment of value streams, and renewed adoption of agile practices. Agile coaches also have successfully made an impact in changing the rigid organizational culture towards an agile mindset and behavior.
Improving communication, collaboration, and transparency: Agile coaches break the most common flaw- the organizational silos. This is the key benefit of adopting agile. With the help of agile coaches who help in breaking the organizational silos, there is improved communication, collaboration, and transparency
Boost delivery speed and quality: Agile coaches help in refining the processes to ease delivery and focus on delivering value. As a result, increase in speed of delivery, reduced lead times, and improving the quality of products delivered
Upgrading individual, team, and organizational metrics: Agile coaching can bring success at all levels including organizational, teams, and individuals. This included an increase in business development, customer satisfaction, and productivity.
Changing the management mindset: Any change in the organization begins at the top level. If the management is orthodox and traditional in their leadership and thinking, change is a far-fetched dream.
While a sizable number of Agile coaches weren't able to influence their rigid mindset to adopt Agile. Other coaches in equal numbers were able to drive a positive change by being able to influence the thinking of managers and leaders in an organization.
Reasons why External Agile Coaches are better
Why go for external coaches when homegrown coaches could do the job?
This question could be doing rounds in your head. According to a McKinsey study,
"The degree of change required to adopt agile ways of working across an entire organization is simply too large to repurpose existing roles and structures. Only by investing in agility coaches—and a comprehensive program to identify, train, and support them—can companies expect to scale and sustain agile across the enterprise."
An external agile coach is unbiased and provides a new perspective. Here are the following reasons as to why external coaches are better-
Provide immediate feedback: External coaches provide immediate feedback since they have no vested interest. One-to-one coaching and mentoring means that learning is always there. External agile coaches would have worked with numerous organizations in different industries, which equips them with facing different challenges and problems.
Help in overcoming resistance: External coaches have wide expertise in working with organizations, small and large. They would be able to convince the top management of the pitfalls of not adopting the agile methodology. The External Agile coach will be able to address the doubts, apprehensions of the management that is opposed to change. One of the main challenges in Agile adoption is General organization resistance to change. 42% of the respondents proved it in the 15th State of Agile Survey.
Renewed Customer Satisfaction: External Agile Coaches ameliorate team delivery dedication and capacity planning for sprints by identifying micro tasks that would affect progress.
Express time to market: The market evolves at breakneck speed and to stay in the race, you need to adapt to the market as well. External coaches help correct flaws in the organizational processes by measuring cycle times and making the required arrangements to decrease time to market.
Optimum Quality: An External Agile coach will not keep product testing until the end of the sprint cycle. They will coach the teams to detect flaws early in the development process
Revamped Progress Visibility: The External Agile Coach will have a hawk-eye monitoring of the product development progress. Since the progress is visible, organizations can make well-informed decisions based on the ground progress.
Agilemania has been following this approach where our Agile coaches work as external consultants and drive agile transformations. Luciana Paulise has just validated our approach in her Forbes article.
Conclusion
Internal Agile coaches may not be able to drive organizational transformation. In such cases, external Agile coaches come to the rescue.
With their unbiased and impartial stance, they can help the C-level executives develop the agile mindset, create Agile culture, and thus work towards building an agile enterprise.
If your organization is facing agile challenges like inconsistent processes and practices across teams, general organization resistance to change, not enough leadership participation, and inadequate management support and sponsorship, then it's time you hired an external Agile coach.
Next time you need one, be sure to contact us.
Find Our Upcoming Training