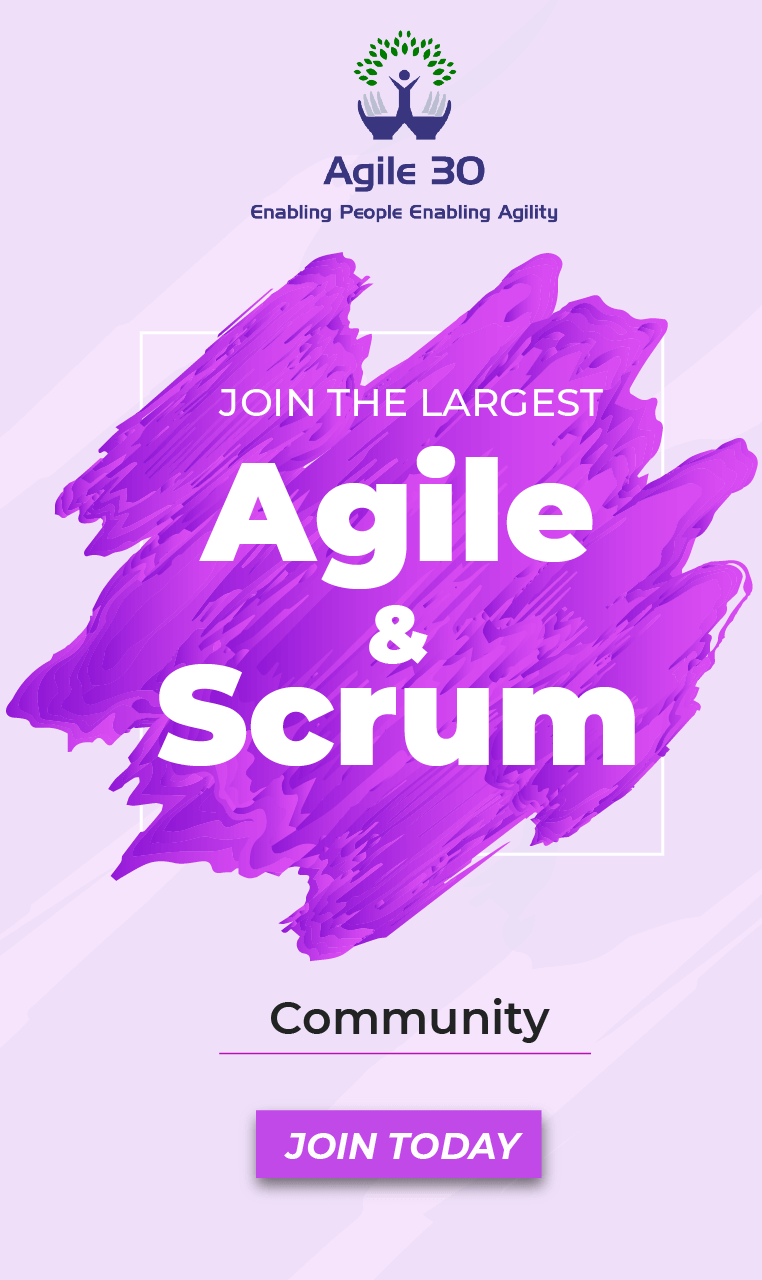 Are you curious about facilitation and how to use it in an Agile team setting? Have you ever wondered about the role of a facilitator in guiding a group toward a specific outcome while maintaining neutrality? Rosanna Von Sacken, IAF Regional Director in Canada, defines facilitation as a set of four actions the facilitator needs to complete to call it facilitation: planning, preparing, and designing a facilitated session, applying the appropriate methods and processes, and developing the session materials.
Optimize and maintain neutrality throughout the engagement with the client and during a session. Keep reading to learn more about Agile Team Facilitation and the role of the facilitator in promoting a culture of collaboration, communication, and continuous improvement within the team.
What is Facilitation?
Facilitation is helping a group identify common objectives and offering group processes to achieve those outcomes while maintaining neutrality. It is the act of engaging participants in creating, discovering, and applying learning insights. Facilitation is a technique used by trainers to help learners acquire, retain, and apply knowledge and skills.
Participants are introduced to content and then ask questions while the trainer fosters the discussion, takes steps to enhance the experience for the learners, and gives suggestions. However, they do not work for the group but guide learners toward a specific learning outcome. Rosanna Von Sacken, IAF Regional Director in Canada, defines facilitation as a set of four actions that the facilitator needs to complete to call it facilitation:
Plan, prepare, and design a facilitated session, applying the appropriate methods and processes and developing the session materials.
Optimize and maintain neutrality throughout the engagement with the client and during a session, with the understanding that no one is 100% neutral and without biases.
Guide processes to ensure participants are engaged and interacting with each other.
Help the group achieve their desired outcome(s).
Agile Team Facilitation
Agile is a mindset that emphasizes flexibility, collaboration, and customer focus in the software development process. Agile approaches are characterized by a focus on delivering working software frequently, with iterations that can last from a few weeks to a few months. Agile development also strongly emphasizes self-organizing, cross-functional teams, and direct communication with customers or end-users.
Agile is not just a set of practices or techniques for software development; it's also a culture change. It promotes a shift in mindset and values that can be applied to any organization, not just software development.
An Agile culture values:
Collaboration and teamwork over individual achievement
Flexibility and adaptability over rigid planning
Communication and transparency over silos and bureaucracy
Customer focus and value delivery over following a strict plan
Continuous improvement over static processes
Adopting an Agile culture requires a significant change in how an organization operates, which can be challenging. It requires a cultural shift in how people think, work, and interact. It demands a change in leadership, communication, and decision-making practices. It also requires a shift in the way we measure and value performance.
Since Agile is more about a mindset and change in culture, Agile Team Facilitation is about bringing in that change. Agile team facilitation is the process of leading and guiding an Agile team to achieve its goals and objectives. It involves creating an environment that supports collaboration, communication, and continuous improvement.
An Agile team facilitator is responsible for the following:
Ensuring that the team follows Agile principles and practices
Helping the team establish clear goals and objectives
Facilitating meetings, such as daily stand-ups, sprint planning, and retrospectives
Removing any obstacles that may be blocking the team's progress
Encouraging collaboration and communication within the team
Promoting a culture of continuous improvement
Helping the team to stay focused on delivering value to the customer
An Agile team facilitator should have a good understanding of Agile principles and practices, as well as a solid understanding of team dynamics and how to create a positive and productive team environment. They should also have strong communication and leadership skills and be able to adapt their approach to meet the team's needs.
It's important to note that Agile team facilitation is not a one-time or occasional activity but rather a continuous process of guiding, supporting, and helping the team to improve and deliver value.
The Facilitation Mindset
When your organization chooses to transition to more agile and lean ways of working, you quickly discover that this effort must address multiple aspects within the organization and the teams.
Some parts are how the team collaborates, how the team communicates, how the team solves problems together, and how the team resolves their conflicts. This is where the role of Team Facilitator plays an important role.
Team Facilitator
This person focuses on one (or two) teams already "up and running." They develop essential facilitation, mentoring, training, and conscious communication skills. A team facilitator is not yet ready for Agile adoption or transformation initiatives.
A Facilitator is a person who helps a group of people to work together better, understand their common objectives, and plan how to achieve these objectives during meetings or discussions.
In doing so, the facilitator remains "neutral," meaning they do not take a particular position in the debate. The Agile Team Facilitator role is framework agnostic, meaning that this person is not tied to the constructs of Scrum as a magic wand to improve whatever the team is doing regardless of context. For Agile Team Facilitation, the Facilitator
Facilitates Agile practices
Helps the team deliver business value
It helps the team be agile.
Supports a self-organized team
Enables Team's Journey towards High-Performance Team
Fosters Growth Mindset
A facilitation mindset is a way of thinking and approaching tasks that prioritize facilitating the success of a group or team. A facilitator with this mindset focuses on creating an environment that enables the group to work effectively together, overcome obstacles, and achieve their goals. Some key characteristics of a facilitation mindset include:
Being neutral and unbiased, not imposing personal opinions or agenda
Listening actively, being open-minded, and valuing diverse perspectives
Being flexible and responsive to the needs of the group
Being proactive in identifying and addressing potential issues or conflicts
Being a good communicator and being able to create a safe and inclusive environment
Being able to create a sense of shared ownership and collaboration
Being able to help the group make decisions and reach a consensus
A facilitation mindset is essential for Agile team facilitators and any leader or manager who wants to create a productive and efficient team environment. It requires strong communication, leadership, and interpersonal skills, as well as the ability to think strategically and creatively.
The Bottom Line
To sum it all up, Agile facilitation is a powerful technique that helps groups identify common objectives through group processes. To call it Agile facilitation, and facilitator needs to complete four sets of actions:
First, plan, Prepare, and design a facilitated session.
Optimize and maintain neutrality.
Help the group achieve desired outcomes.
In short, adopting an Agile culture needs significant change in culture and work process. The facilitation mindset is about bringing that change. In the following blogs, we will discuss the skills required for facilitation, effectively facilitating a session, the best practices, and much more.
Find Our Upcoming Training