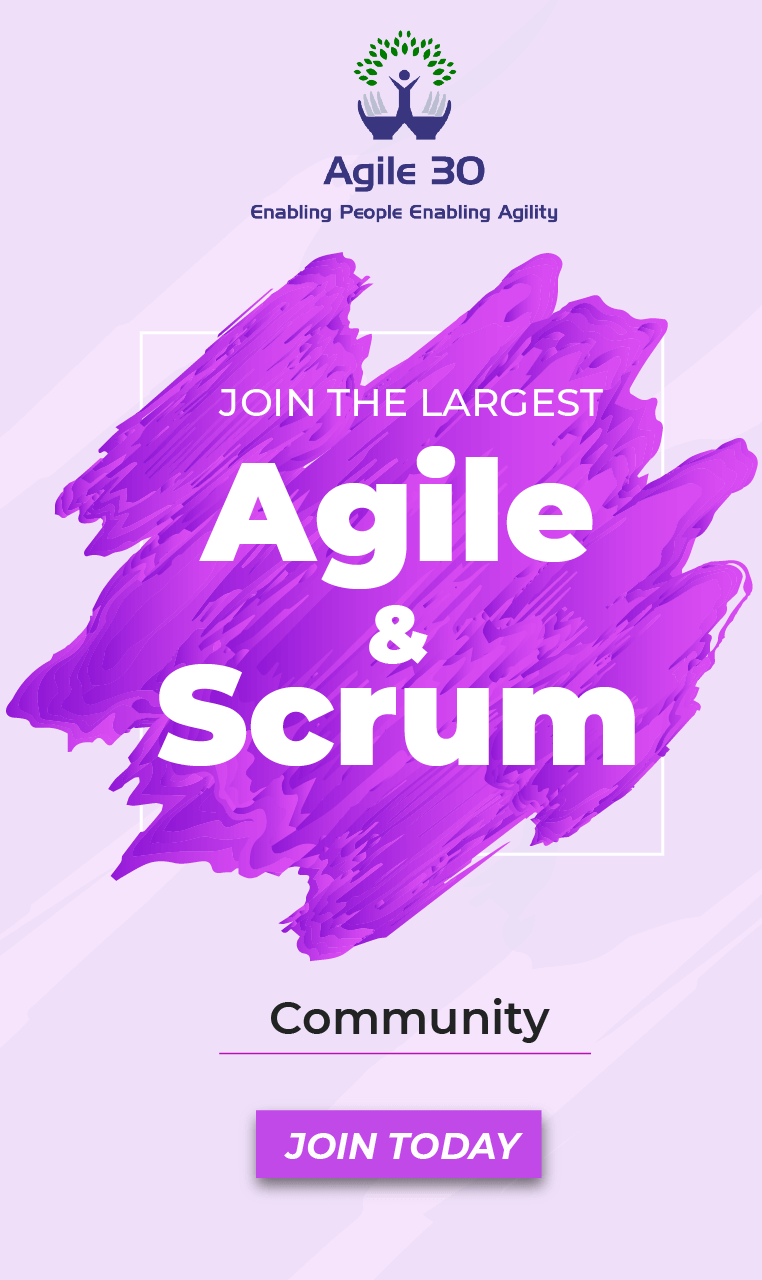 For any organization, project management tools are a necessity. As the importance of project management tools becomes more widespread, it is no surprise that there is an abundance of reliable tools on the market. 1 trillion dollars are lost due to poor project management practices, and some companies are losing even more money by being unable to keep up with their workloads.
It's no wonder that so many businesses are turning to project management tools to help them stay efficient and save time and money. In this competitive world, it is important to have a successful project management tool. You need to ensure you have the right tool for your business.
Project management is a difficult task for companies, small and large. Managing projects can be extremely difficult and complicated. One big problem is that people feel too intimidated even to try it. In this article, we've compiled a list of my top 10 favorite project management tools for 2023.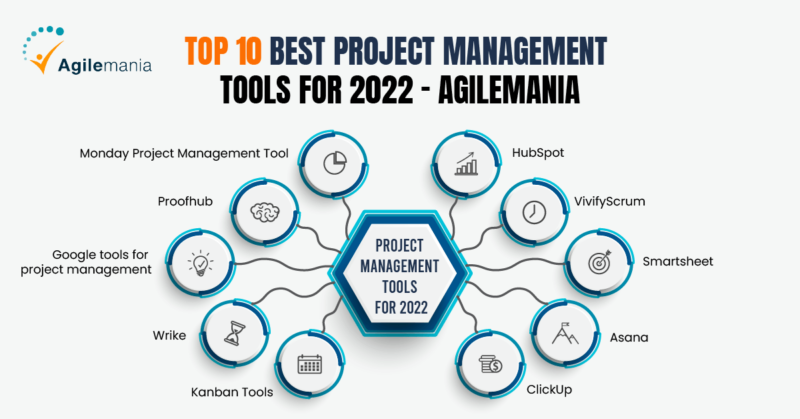 1. Monday Project Management Tool
The Monday Project Management Tool is simple for managing and tracking your projects. It can be used to track your projects' progress, manage deadlines, and keep track of who has been assigned which tasks.
Highlights:
It has a straightforward design that makes it simple to operate.
Tasks are assigned by the user or auto-assigned based on previous tasks completed.
When you complete a task, it moves from the "completed" section to the "uncompleted" section until it reaches an empty slot.
You can add comments on unfinished tasks to help yourself stay organized!
Pros:
The collaboration features are good.
Application integration with third parties.
Cons:
It's very costly; Basic Plan: $25 per 5 users per month.
Standard: $39 per 5 users per month.
Pro: $59 per 5 users per month.
2. Proofhub
Proofhub is a project management tool that automates the tedious parts of running a business. It's designed to help you get more done in less time, so you can spend more time being productive and less time doing administrative work.
Highlights:
Create projects and assign tasks to team members
Track progress and completion of projects.
Assign assignments to the team members and keep track of their progress.
Receive notifications about your deadlines and other important events
Pros
The manager has Full Control
Countless Users
Communication that is easy and fast
All Tools in One Place
Cons
No budgeting function
No option for recurring tasks
3. Google tools for project management
Agile
Project management methodology
is a big part of any business, but it can be especially hard to manage if you work with multiple teams. You need to ensure that everyone on the team is on the same page about what needs to be done, how long it should take, and when it should be completed. Google tools can help you do just that.
With Google Sheets, you can create a spreadsheet that everyone on your team can access as they work on their tasks. This means that everyone will have up-to-date information about what tasks need to be done and how long they'll take so they know exactly where they stand in terms of completing them. This is a list of the best Google tools for project management.
G Suite
Gmail
Google Docs
Google Calendar
Google Sheets
Google Slides
G Suite is a suite of cloud-based applications that are designed to help you do your job better. It includes Gmail, Google Drive, and other tools that are designed to make work faster and easier.
Pros:
Free of Cost.
It's easy to set up G Suite. You can download the apps on your computer or phone, and they'll install automatically when you sign into your G Suite account.
Gmail is one of the most widely used email accounts in the world. This means you'll have access to a large audience who use it regularly so that you won't miss out on important messages from customers or clients.
Cons:
You need an Internet connection to work in G Suite, so don't use it if there's no Internet available where you work or live.
Gmail will sync with all devices connected to the same account, so if someone else uses your device, they'll also have access to your emails, files, calendar entries, and other content.
4. Wrike
Wrike is a project management tool that helps you organize your work, keep track of deadlines and milestones, and keep everyone in the loop. It's easy to use, so whether you're just getting started or you've been using Wrike for years, you'll be up and running in no time.
Highlights:
Project planning
Communicating with your team
Managing tasks and resources
Weekly reporting and budgeting
Automating processes
Pros:
The software is easy to use, with a user-friendly interface, and supports file sharing so you can collaborate with your team members.
With Wrike, creating tasks or assigning them to other users is easy. You can create due dates and notes for your tasks, making it easier for everyone to stay on top of what needs to be done and when it needs to be done.
Thanks to Wrike's mobile app, you can access your work from anywhere with an internet connection. The app lets you access files from Wrike directly on your phone or tablet and copy files into a document library for future reference.
Cons:
Less number of filtering options
Slow-speed
5. Kanban Tools
Kanban Tool
is a good way to get started with agile development. With seamless time-tracking capabilities, it allows you to visualize your workflow. Using notifications, reports, and team management features, you can easily collaborate and track your tasks.
Highlights:
Reporting
Document sharing
Native mobile apps, as well as other services, are perfect for medium and big organizations. Kanban Board provides lists with the option of limiting work in progress (WIP)
The Kanban application also allows corporate users to host the program on their own servers.
Pros:
Less Useful in a Dynamic Setting
It doesn't display the timeframes
6. HubSpot
Using HubSpot, you can integrate your marketing, sales, support, and project management teams. Under the
project management skill
, you can manage all your tasks, files, and communications in one place with HubSpot's free Marketing Hub. Your projects can all be managed within the same software with real-time feedback, notifications, and results.
Manage your projects instantly with built-in templates. Assign owners to each task, set due dates, and provide any attachments or assets necessary for every project. Because it's part of HubSpot's CRM, all your marketing, sales, and support data will be connected.
Highlights
Collaboration boards
Pre-built project templates
Customer database and data sync
Task assignment ticketing systems
In-depth dashboard analytics
Pros:
CRM is free of cost.
Live chat
Insights
Completely customizable
Cons:
7. VivifyScrum
Multiple projects can be managed using this web-based agile project management tool.
Highlights:
Boards for collaboration that can be customized
Scrum Board offers Product Backlog, Sprint Backlog, and Burndown chart for active sprints.
Kanban Board offers lists with the possibility to limit the work in progress (WIP)
Various task details: type, assignees, reviewers, checklists, description, interactive comment section, labels, estimation
In-app time tracker that automatically creates work logs on relevant tasks. Worklogs can be used to generate invoices or reports
Pros:
Very easy to learn and use
Suitable for distributed teams
Good for both small and large companies.
With the VivifyScrum account credentials, you can access the free online Scrum course VivifyScrum EDU
Cons:
Less option for exporting reports
8. Smartsheet
Smartsheet is project management software designed to simplify management professionals' jobs. It has many capabilities enable you to automate workflows, manage tasks, and enhance team communication while providing real-time visibility into active projects. It also provides tools for tracking the development of a work in real-time as it progresses from its original intention to its final completion.
Aside from that, you receive tools for tracking budgets, managing resources across several departments, and visualizing your project's vision, plan, and timeline using relevant charts and boards.
Highlights:
Managing resources
Workflow management
Budget and Task Tracking
Content Management
Pros:
Capability for broad reporting
A fantastic management panel.
Create bar charts and visual boards quickly to track project timetables and progress.
Enhances team cooperation
The pricing structure is both flexible and economical
Cons:
Smartsheet spreadsheets have fewer rows than Excel spreadsheets.
9. Asana
A project management tool called Asana helps teams organize every aspect of projects inside a business. Asana allows you to arrange your work in the most efficient way possible. It is adaptable enough to your needs.
Highlights:
The free tool provides a rudimentary dashboard and search functionality.
In a list or board project, divide tasks into sections or columns.
Use a customized mailbox to notify staff.
A Gantt chart showing how projects fit together.
Tasks should be scheduled and prioritized using an Asana calendar.
Pros:
Its simplistic layout makes Asana a great tool for small teams with simple projects.
10. ClickUp
ClickUp is a platform for process, task, and time management hosted in the cloud. It is simpler to manage projects, people, resources, roadmaps, documents, and wikis with templates.
Highlights:
Real-time collaboration
Dashboards
Automation
Multiple views, including Workload View
Pros:
Drag and drop functionality is available.
Advanced filters, sorting, and search facilities are available.
It provides templates.
The tool can be used to manage multiple projects.
Conclusion
So, to manage all these project management tools, we need a good project manager. There are many attributes that a
SAFe product manager
must have in order to be successful. They must be organized, efficient, and good at managing people and resources. A good project manager can also think outside the box and come up with creative solutions to problems.
A project manager must also be able to communicate effectively. They need to be able to clearly explain their vision for a project and convey instructions to those working on it. They should also be good at handling conflict and resolving issues that arise during a project. If you want to be a successful project manager, you need to possess all of these qualities.
If you can master them, you'll be well on your way to leading successful projects! An agile project manager plans, leads, organizes, and motivates agile project teams. They aim to achieve high quality and performance and deliver an agile project that provides exceptional business value to users. Adopting an Agile Approach to Project Management Deliver projects with the highest level of performance and quality as an Agile project manager.
Find Our Upcoming Training