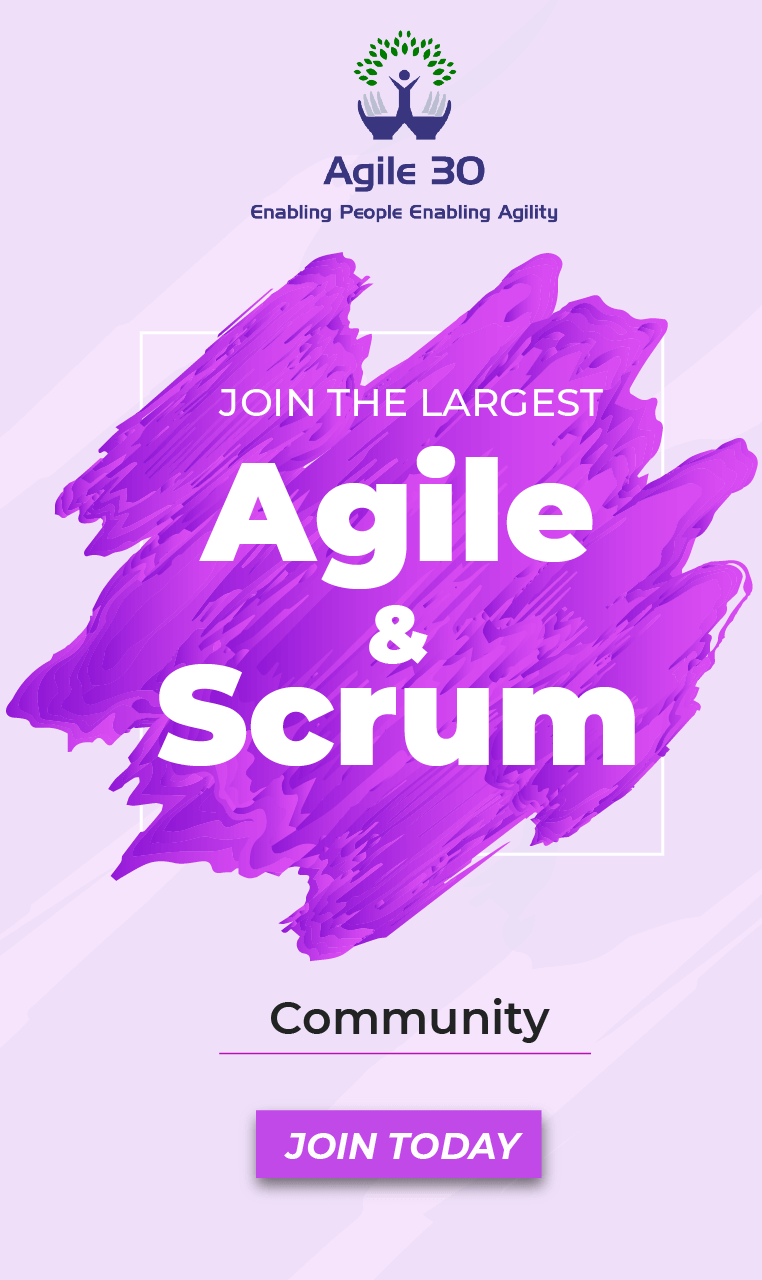 Companies who use Agile like the fact that it is not inflexible. If firms who use Agile grasp the spirit of it, they can readily adjust it to meet their needs and ensure optimal production. Agile estimation is one of the greatest instances of this. These estimating strategies are used to set the complete product, making it easier for the team to get through it. Almost all Agile teams estimate and employ various estimating strategies, such as dividing complex items into smaller chunks.
Furthermore, recording predictions aids in monitoring the team's pace and output and generating good release plans. Affinity mapping, dot voting, narrative points, a bucket system, and t-shirt sizing are just a few Agile estimating methodologies. Each has its own set of advantages. Let us talk about t-shirt size estimation in Agile in this post.
What Is T-Shirt Sizing In Agile?
T-shirt size estimate in Agile is a relative estimating approach. This estimating strategy might help you prepare efficiently for a longer period of time. The T-Shirt sizing approach is helpful for product estimation and production schedule. It allows you to estimate the time or effort required by a given undertaking. Agile usually starts with a high-level estimation of the product or a macro perspective of the product.
This implies that the teams may develop a long-term strategy for the product. T-shirt sizing, which calculates narrative points through relative estimation, is among the most frequent strategies for this purpose. It calculates a specific product's time, budget, and effort. The T-shirt size Agile estimating approach is very useful for teams that are new to Agile and want a relative estimate for a product.
The t-shirt sizing approach is based on the basketing notion, which means that goods of comparable sizes are grouped together. Teams collaborate, discuss, and finally make a size choice together. The team determines the size of a User Story in relation to others. In Agile, a t-shirt size estimate begins with a t-shirt size in order to plan subsequent iterations. This planning is then divided into narrative points for Sprint planning.
And the story elements could also be divided into hours for Sprint execution. Regardless, the crucial point is that more accurate estimating becomes simpler and shorter when the job grows closer to a developer's keyboard. The t-shirt planning method effectively develops the product blueprint and Release Planning.
How Does T-Shirt Sizing In Agile Work?
When you visit a store to buy a t-shirt for yourself, the t-shirts are labeled XS, S, M, L, and XL, designating extra small, small, medium, large, and extra-large sizes, which indicates this is a relative sizing and they may fit various shoulder sizes. You may easily decide what suits you. It is easier to pick from such sizes than number sizing like 36, 38, 40, etc.
Similarly, distinct objects or User Stories might be classified as extremely tiny, small, medium, big, or extra-large. The t-shirt size estimate approach removes numerical scores associated with story points in this manner.
So, in terms of the effort necessary for a tale, this allows developers the ability to be more flexible and dynamic. Typically, a team will utilize the following approach to estimate t-shirt size:
The team members attend the estimating session and are given XS, S, M, L, and XL cards.
The team is provided a brief overview of the User Story for which the Product Owner will estimate. Following the briefing, the team members ask questions to clarify their grasp of the User Story. Typically, the following questions are asked:

Before the design stage begins, is it necessary to learn anything new about this User Story?
Is it feasible to finish this narrative using the existing code class library, or just a new one be written?
Are any particular precautions needed for this story's unit testing?
What are the primary user expectations addressed in this story?

Once all these questions have been answered, every group member gives a t-shirt size to the tale.
The team then displays all of their cards at the same time.
If every member chooses the same card, it is the final estimate. If members choose various cards, the team continues a debate until one size is reached.
More User Stories are taken one at a time, and the team continues the procedure outlined above for each story until all of the stories have been estimated.
If the team desires, it may add another phase to the preceding procedure. After finishing the stories' estimates, it may estimate the time necessary to complete them.
As you can see, it is a simple and rapid relative sizing approach, but the most crucial component of t-shirt size estimation is that the team establishes an agreement.
Dos and Don'ts?
There are some dos and don'ts for estimating t-shirt size that, when followed, yield the best outcomes. Let us have a look:
Because your answers will be preliminary estimations, you may consider greater matters and goals when estimating t-shirt size estimation.
You must not excessively expand the number of sizes; this strategy is intended to make decision-making easier for you; do not complicate the process by adding unnecessary sizes.
When performing in and with a team, countless ideas emerge from across all directions from each team member, which may cause a distraction from the aim. Ensure certain that you stay inside the estimation's scope. You should not lose track of the objective and ensure that the estimation brings you closer.
It's not essential to limit yourself to t-shirt labels. If you'd like, you may use alternative labels to identify sizes, such as fruits, with the tiniest fruit representing the smallest size and the greatest fruit representing the greatest size. With the size labels, you can be creative. The idea is to get to an agreement on size.
The Advantages And Disadvantages Of Estimating T-Shirt Sizes
The t-shirt size estimate approach has numerous advantages, but it also has a few disadvantages. Let's start with the positives:
Because it is a simpler technique, it can estimate more user stories in less time.
It is especially beneficial for teams who are just getting started with Agile.
Teams may better determine their targets and know how much effort they will need to put in with adjustable deadlines.
Because the deadlines are adjustable, programmers can readjust the delivery time or their priorities if there are any obstacles.
Disadvantages
The accuracy of the t-shirt estimating approach is considerably hampered because the estimations are based on sizes rather than numerical values.
The estimate reached is relative.
If the team needs to compute velocity later, it may need to transform the sizes into numerical numbers.
Overall, t-shirt size estimation is a highly effective method for obtaining early estimations. All team members and stakeholders receive an estimate of how much time and effort will be required for a certain product. As previously said, it may be employed when there is a huge backlog or the team is just starting with the
Agile methodology
.
These teams who are new to the Agile framework might first use the t-shirt size estimating strategy and then progress to much more precise techniques after they have a firm hold on other more precise estimation strategies. The t-shirt size estimation approach can boost productivity by providing quicker and more accurate estimates if the team is focused and follows the right process.
Find Our Upcoming Training