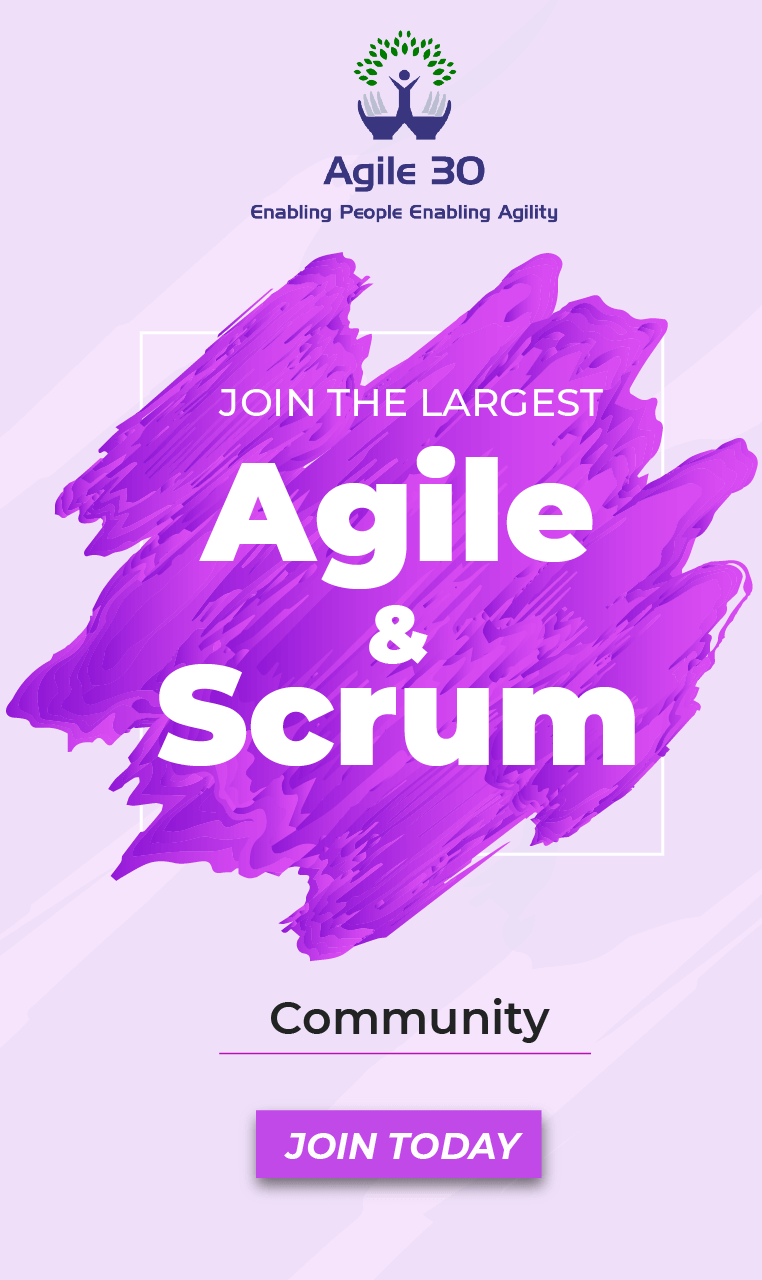 If you've been mulling over a career in product management, then it's time you read this guide on Becoming a product manager in 5 easy steps. "Do you need qualifications?" "What skills or certifications are required to become a product manager?" No need to barge in; all your questions will be answered in this blog post. Let's learn how to become a product manager in 5 easy steps, but not before learning what Product Management is all about.
Product Management is an organizational function that guides every step of a product's lifecycle, from development to positioning and pricing, by focusing on its customers first and foremost.
Who is a Product Manager?
A Product Manager is an individual whose role requires blending soft skills and technical skills to manage requirements and deliver quality products that align with business goals.
Product managers interface between customer service, product development, UX, engineering, and design. They also don the hats of sales and marketing people but not entirely.
Responsibilities of a Product Manager
Now, you may or may not know what a Product Manager does throughout the day. For some, there might be some misconceptions or ambiguity about their role.
Here's an actual list of
responsibilities of a Product Manager
-
1. Oversee the Product Life Cycle: The Product Manager is supposed to look after the product life cycle from the preliminary and decline stages. The objective is to avoid the decline phase or look for an alternative stage if the market is overcrowded. Distribution holds a key slot in the product life cycle, especially in the beginning stage. After doing market research, product managers identify the best distribution channels.
2. Conduct user and market research: The most basic responsibility of a product manager is to build or improve a product so that it's useful to the customers and has a competitive advantage in the market. The improvements or creation of a product positively affect customer retention. Post the creation of value addition; product managers are asked to conduct market research to determine the consumer reception to the product and the improvements that should be made.
The changes are then communicated to the engineering team, which adds these changes and passes the message to the marketing team. It crafts the communication messaging, highlighting these changes and ensuring it reaches the target message. On uncommon occasions, product managers are required to craft the messaging and forward it to the marketing team.
3. Handling diverse teams: Many functional teams are involved in the product development process. Product Managers act as the intermediary between various functions, inform the changes and meet deadlines.
4. Coordinating with Sales, Marketing, and Engineering: Product Managers coordinate with the sales, marketing, and engineering teams to bring out the most effective product to the customers. For a current product, the tech team does the changes while the sales team sells it and the marketing team devises the go-to-market strategy. The process is no different for a new product, and the tech team ensures that the working product is free from bugs while the sales and marketing team works to bring the product to the customers.
5. Charting a distribution plan: The Product Manager is responsible for creating the go-to-market or distribution strategy for products and services. This involves overseeing the budget for the whole product.
Become a Product Manager- Enroll in the SAFe® Product Owner/ Product Manager (POPM) Training today
Skills needed to succeed as a Product Manager
Any career path or profession requires certain skills or competencies. A career in Product Management is no different. Let's explore the different skills needed to excel as a product manager-
1. Problem-solving skills: The key goal of product management is to improve the existing product or create a new product that has been tested for good product-market fit. In addition, product Managers should master the skill of problem-solving for customers and business. The ones with exceptional problem-solving skills go on to have successful careers as product managers.
To be a good problem solver, you need to view the product from the end user's perspective. This not only helps build a better product consisting of better UX and bugs to fix the usability problems.
2. Tactical Mindset: Handling the product life cycle from start to finish requires a high-level tactical mindset. With this, great product managers devise a strategy keeping the end goal in mind. A tactical mindset includes ambitious listening and questioning skills, bias awareness, and task prioritization.
3. Leadership: Product Managers need to be visionaries to build a disruptive product. However, they are cut out for a bigger task, as they need to communicate this vision to the teams involved and motivate them to accomplish it. This needs to be done frequently since it is cross-functional as it involves tech, marketing, and sales.
This becomes a herculean task because Product Managers don't have authority or influence over other teams. They have to use the power of persuasion, suaveness, and charisma to take everyone into confidence.
4. Superlative sense of empathy: Empathy is a trait required to become a great human. When you can't be a great human, you definitely can't be a great product manager. Call it being a people person, having a high emotional quotient, or social awareness, and empathy can't be forsaken. Be it an interview with your customers, improving user experience, or creating a healthy relationship with your team members; empathy is statutory. Product is built for humans. It is not B2B or B2C, but H2H.
5. Prioritization: The Product Manager must prioritize which problems must be solved first. The features that can be built need to make a minimum viable product (MVP) first. The first task will involve product flowcharting and making important business decisions, such as allocating resources in order of priority. The second task involves understanding the user's needs and how the product will work in the real world.
6. Exceptional communication skills: Being a good communicator is obligatory to become a good Product Manager. You won't be the people magnet, but you talking to customers, team members, and other stakeholders should come second nature to you. You will deal with people more than half the time in your career as a product manager.
You might be interested in reading: Product Owner Vs Product Manager: How Are They Different and Why Should You Know?
How to Become a Product Manager in 5 Easy Steps
The time has finally arrived to unravel the secret that was promised to you. Here's how you can become a Product Manager in 5 easy steps.
1. Learn the basics of Product Management: The primary fact that you need to know is that product managers work at the intersection of tech, design, marketing, and sales. You need to be adept at technical and soft skills with equal competency. The most common way to learn the basics of Product Management is to enroll in a course that is industry popular.
With hands-on learning exercises, you're sure to grasp the nuances of Product Management. Product Management is financially rewarding as more and more tech companies are thronging to hire Product Managers. This makes it one of the most sought-after careers. Product Management involves a lot of responsibilities to juggle, such as an in-depth understanding of customers and the marketplace and A-Z knowledge of usability testing. Amidst all this, the added load of the business's strategic goals, resources, and constraints also exists.
These days the internet is burgeoning with Product Management Bootcamps. Choose one that has proven ROI by talking to its alumni. As a Product Manager, you will have to learn the following-
product launch metrics

A/B testing

version control

standard measurement platforms

familiarity with wireframing

UX design

software development lifecycle methodologies like Agile, Scrum, SAFe
2. Research and consult experienced Product Managers:
What can be another way other than seeking guidance from experienced Product Managers? You'll get a clear picture of the day of a Product Manager. If you like it, then, by all means, pursue it.
Often, people get into careers where they only realize that they don't like them. Contact people on LinkedIn and attend workshops on getting started in Product Management.
This will provide you with enough knowledge to determine whether Product Management is for you or not.
3. Pursue a Product Management Certification: Product Management can seem overwhelming. Opportunities are galore, but how do you get started without any experience? You don't need to get distraught. There's a solution. Pursue Product Management certification. This will help you stand out from the large pool of applicants. The product management certification is the trump card to landing an interview.
4. Build a side hustle or project: All your knowledge goes to waste if you don't have demonstrable experience. Apply your learnings gained through certification courses or boot camps. Show your contribution as a product manager by building something from scratch. Exhibit your problem-solving skills by working on a project. You can showcase your skills by working on individual functions such as writing use cases or building prototypes, user testing, and analytics.
Getting your hands dirty is the only way to gain actionable experience. Failures are part and parcel of learning. Document them in your resume so you can get a chance to land a job interview at a reputed company.
5. Gain technical expertise: Product Management requires technical expertise because most product manager roles are at tech firms. Having some coding knowledge can help you become a great problem solver. You can start with basics, such as HTML and CSS, or go advanced such as Python, JavaScript, or Swift.
Is MBA required to become a Product Manager?
Ah! Now comes the most asked question by aspiring Product Managers.
"Is an MBA required to become a Product Manager?"
No, you certainly don't need an MBA to become a product manager, but having an MBA has its advantages. If you can demonstrate your problem-solving skills for a product in the industry, you can bag the job.
A handful of firms prefer individuals with experience in selling B2B products or technical experience.
Develop your soft skills and technical skills so well that not having an MBA should never be a hurdle.
How to become a Product Manager with no experience?
This is a complex question.
While most Product Managers start without experience, they would have developed expertise in technical areas and soft skills that make it easier to transition to a Product Manager role.
The best way to pick up skills is to learn from a mentor. In addition, you can also enroll in a product management course which will teach you-
Conducting customer research interviews

Pricing and revenue modeling

Performing running sprints

Product Road-mapping

Prioritization of features
Wrapping Up
Becoming a Product Manager requires core competencies that are technical and soft. While it is true that technical knowledge can make product managers do their job with ease, skills like empathy, communication, collaboration, and leadership make outstanding Product Managers.
Gain the necessary skills and certifications, build projects, and consult mentors to see your dream of becoming a product manager become a reality.
Find Our Upcoming Training