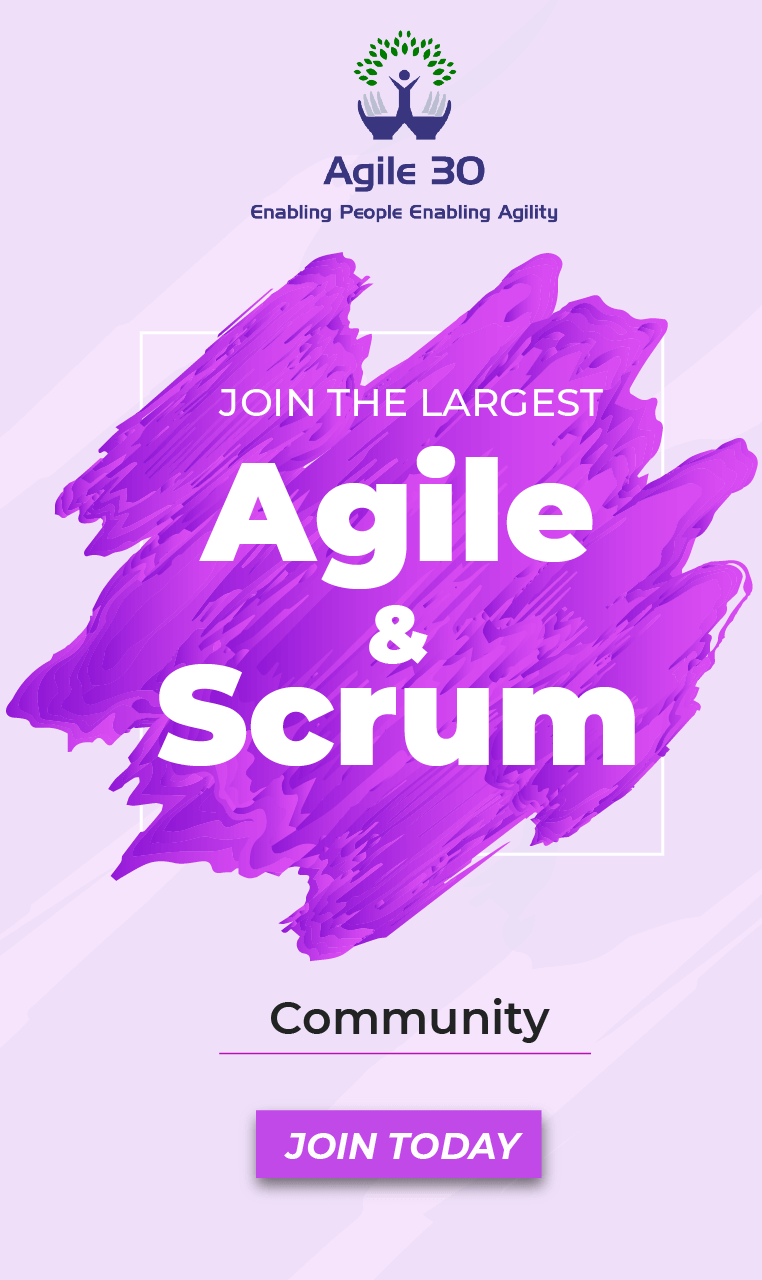 How is Agilemania different from others? What are the things that make you better than others?
These are the questions asked by many people. So, today we will answer this question as addressing our customer's questions is our priority. Agilemania is not different from others; we think differently from others. We are a known, unique group of individuals.
We are leaders in our area and do not operate as trainers aggregators. What does it mean to our customers? They do the research in advance to know their trainer before coming to class. It helps maximize your time and investment. But with our training, it is straightforward and smooth. Because of our consulting experience, we encourage open discussion.
We don't park students' questions for the future, and we help find answers instantly. So, before jumping to the point. Let's know Agilemania in a better way.
What is Agilemania?
Agilemania
is a dedicated team of passionate professionals focused on consulting organizations in transforming businesses with digital and Agile. Agilemania as a platform evolves out of the passion for agile and the training of the founding members for whom customer satisfaction is paramount. The coaches at Agilemania have deep expertise in driving Agile transformation with prominent companies in Banking & Insurance, Telecom, Manufacturing, Retail, Electricals, FMCG, Oil & Gas, Auditing, and the like.
6 Points That Make Agilemania Different
Agilemania is a training company that delivers top-notch agile training to our clients. We believe in providing value to our clients through our services, not just selling them a course.
Our trainers have Consulting experience in multiple domains, and a unique assessment plan to assess your employee needs to coach on their growth journey.
Our consultants have helped Startups to Fortune 100 companies and give custom solutions. This reflects in our training too.
Our trainers are accredited to teach Scaled Agile, scrum.org, IC Agile, Kanban University, and Scrum Alliance. This gives the learners the to choose from a wide variety of courses.
We have active groups like SAFe Thursday and Agile 30 and keep conducting events like webinars to stay in touch with the latest in the industry.
The Agilemania website has a lot of content, and the learners can contribute too. Our goal is to become the best content company in our space.
We provide coaching as training to use your training funds for the long-term coaching engagement. It helps organizations to save further funding for coaching and better utilization of training resources.
Agilemanias' focus on delivering quality training differentiates it from other Agile methodologies. This is achieved using
Test-Driven Development
, Continuous Integration, and Continuous Delivery techniques. These practices help ensure that Agilemania teams deliver working software that meets the needs of their customers.
Beginning of Agilemania Journey
So, let's begin with the Agilemania story, how we started, and what got us here. Of course, every entrepreneurial journey begins with a great backstory circa 2019; Five friends who were also agile practitioners decided to engage in a serious discussion about the challenges and the problems they faced.
After 45 minutes of intense debate, the group came up with an idea to start their coaching and mentoring firm. They decided to go ahead with scrum considering its popularity which led to the inception of agilemania.


What we realized then is that organizations encounter many challenges during agile adoption.
46 % of the organizations reported they are inconsistencies in practices and processes.
43 % attributed cultural clashes.
42 % gave the reason for the general organizational resistance to change.
42 % stated that they lack experience and skills.
41 % proclaimed the absence of leadership to be the main problem and
Lastly, 40 % indicated inadequate management support and sponsorship.
As a result, we came up with four primary core services.
One business agility using safe embrace organizational agility with SAFe to deliver value faster to your customer through continuous feedback
Second agile product development using scrum builds a customer-centric product using scrum to maximize value.
Third, building agile capability and sustaining agility requires continuous support from change agents, and our Coach the coaches program helps enable the in-house capability,
Lastly, digital consulting to grow brands and businesses with digital solutions delivered through our digital experts.
The trainers at agilemania have expertise in behavioral, process, leadership, and technical coaching; we have been serving in Singapore, Malaysia, Indonesia, Thailand, Vietnam, Hong Kong, India, and China.
Our training program includes the following:
Our coaches have made the world take notice of Agilemania by making organizations agile; our coaches hold 20+ years of industry experience, including leading organizational transformations. They are certified coaches and trainers from prominent bodies such as Scrum org, scrum alliance, scaled agile framework international consortium of agile international coach federation leadership circle, and many more the most crucial question is
Why Should You Choose Agilemania?
We are a platform evolving out of the passion for agile and the training of the founding members for whom customer satisfaction is paramount. The coaches at agilemania have deep expertise in driving agile transformation with prominent companies in banking and insurance, telecom manufacturing, retail electrical FMCG, Oil and gas auditing, and the like.
Over the years, Agilemania has emerged as the trusted brand for agile coaching and consulting in the south and Southeast Asia; agilemania is also gaining a reputation for stellar performance in US and Europe. We would love to share the milestones we have achieved so far. We are the only safe gold partner in Malaysia. In addition, we are a professional training partner, scrum.org.
For a scrum alliance and IC agile training partner. We would love to have you as part of our ever-growing community. Scaled agile framework safe is the go-to framework for organizations seeking business agility. It is a group of organizational and workflow patterns for applying agile practices at the enterprise level. It endorses alignment, collaboration, and delivery across large agile teams.
It is centered around agile product development, lean product development, and systems thinking. It is the largest safe community in southeast Asia, growing daily. The community is open to individuals who want to stay updated with the latest trends, practices, knowledge, and SAFe.
Are You Ready To Scale Up With Our Trainers?
From the above points, we learned that we are the best in our services; our exceptional trainers can help you scale up your business quickly and efficiently. We have the knowledge and experience to help you sustainably grow your business, so if you are looking for training in Scrum, agile or SAFe. Then no look further than Agilemania; we will help you become much better than you are today in terms of career and person.
So, without further ado, enroll for our course today and upskill yourself. Then, contact us today to learn how we can help you take your business to the next level.
Find Our Upcoming Training